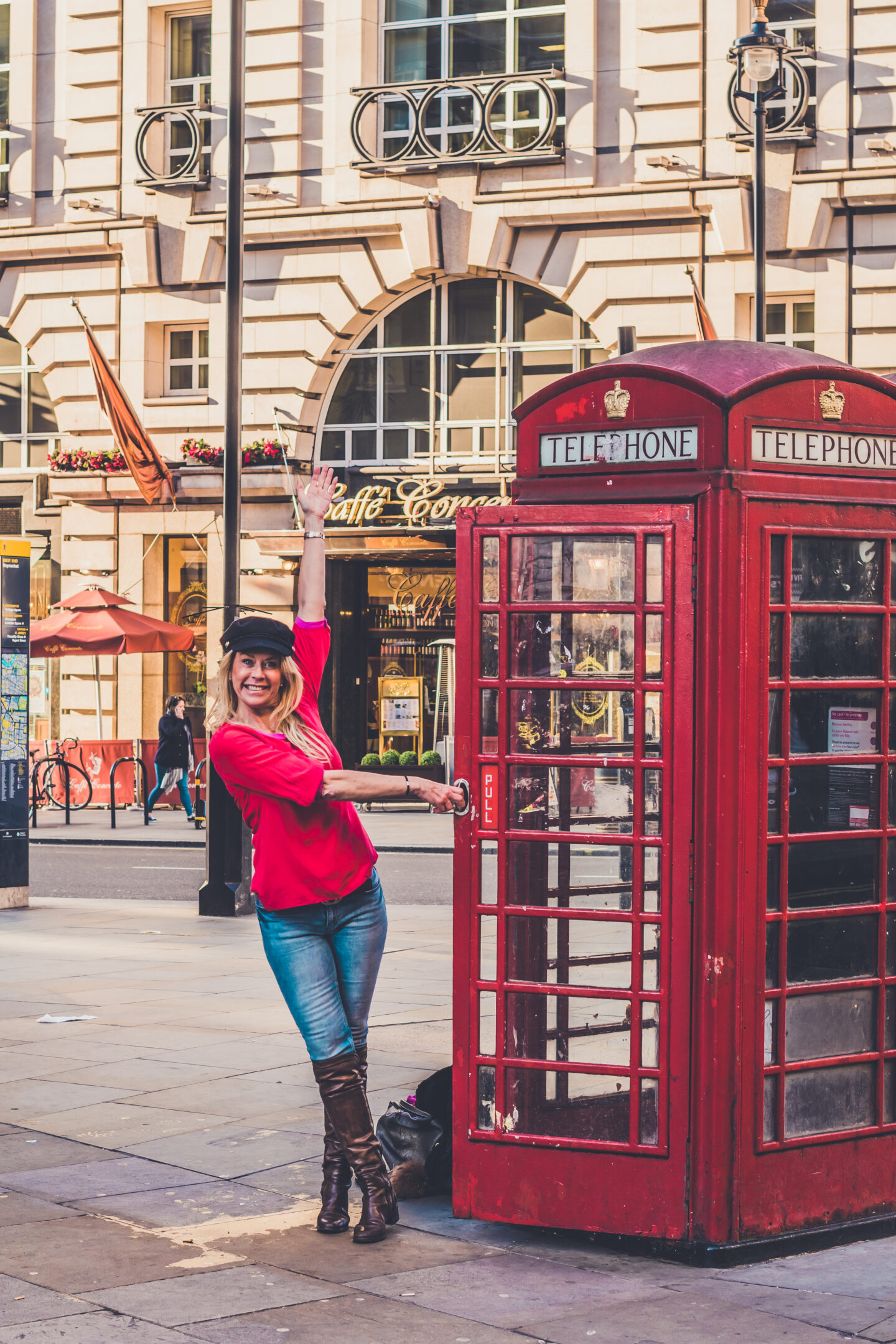 Welcome to my blog post about my favorite spots in London!
I wanted to help you find the spots that I love, so you could take some great pictures for your Instagram, blog or just to keep as a private memory!
A lot of people on Instagram want to keep their favorite spots as a secret, they don't share where they took the picture, but that is not me!
Their is nothing more screaming London to me than the epic phone boxes!
Many of the phone boxes aren't the prettiest and don't smell that well because some people have used them as their toilet according to what they smell when you open them, but these ones I think are okay.
These particular ones you will find at Piccadilly Circus!
My top secret is to get their crazy early on a Sunday morning, so you can take a picture without a lot of people photo bombing you.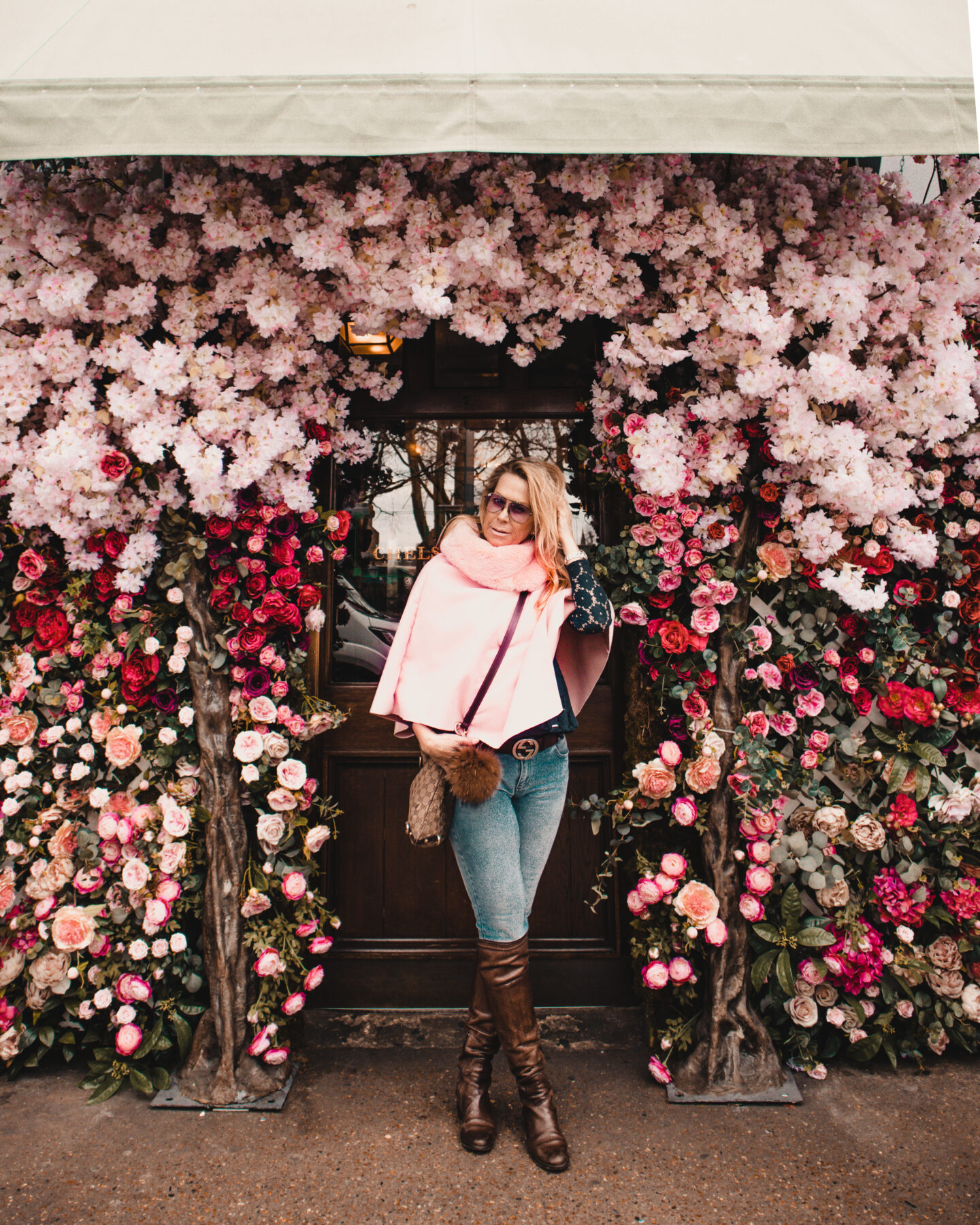 London is my favorite when it comes to flower doorways!
The Ivy Chelsea Garden!
I would suggest that you go inside and order something to eat or just to take a cup of coffée.
The food and staff are really great. I had a lunch and order their avocado toast! Still dreaming of it!
This place you will find on 195-197 King's Rod, Chelsea.

According to their website their opening hours are:
Monday – Saturday 8am-11pm
Sunday 9am-10pm
Check this link to find the exact adress and what to order!
https://theivychelseagarden.com/
Les Senteurs!
This is another amazing place to take a shot of! Don't you just love how the decorated this?
This is a perfume store! Can you imagine?
All places change their decorations during the season, so it can look different when you go there compared to when I went there!
This place you will find on: 71 Elizabeth St, Belgravia
According to their website their opening hours are:

Monday – Saturday 10am-6pm
Sunday Closed
Check this link to find the exact adress and what to buy!
Moyses Stevens!
If you ask me, this is my absolute favorite!
This is a flower store, not that far from Le Senteurs.

Actually I found both this and Le Senteurs when I was strolling around in Belgravia. Isn't this a gem?
This place you will find on 53 Eilzabeth St, Belgravia
According to their website their opening hours are:
Monday – Sunday 9am-6pm
Check this link to learn more about this place:
https://www.moysesflowers.co.uk/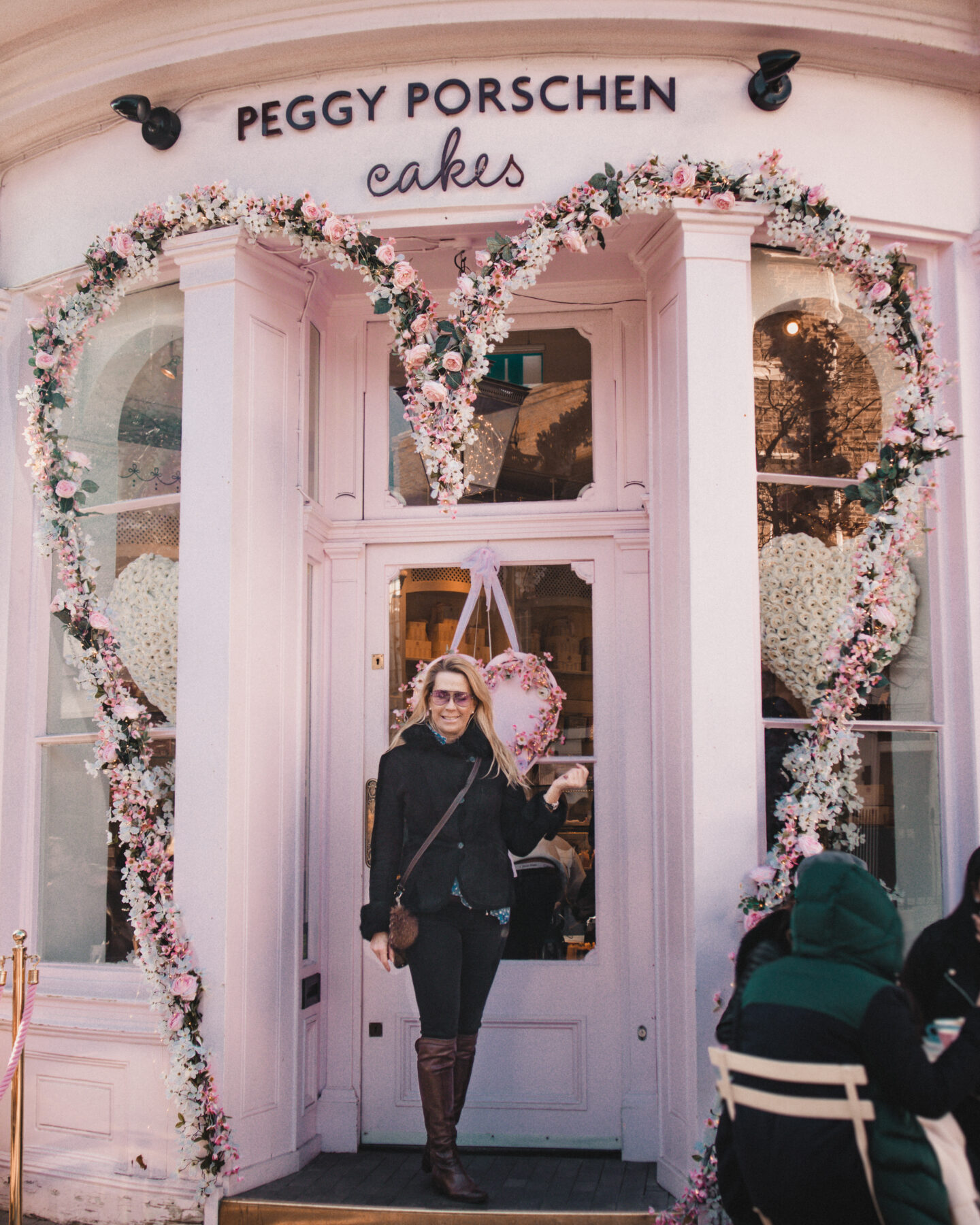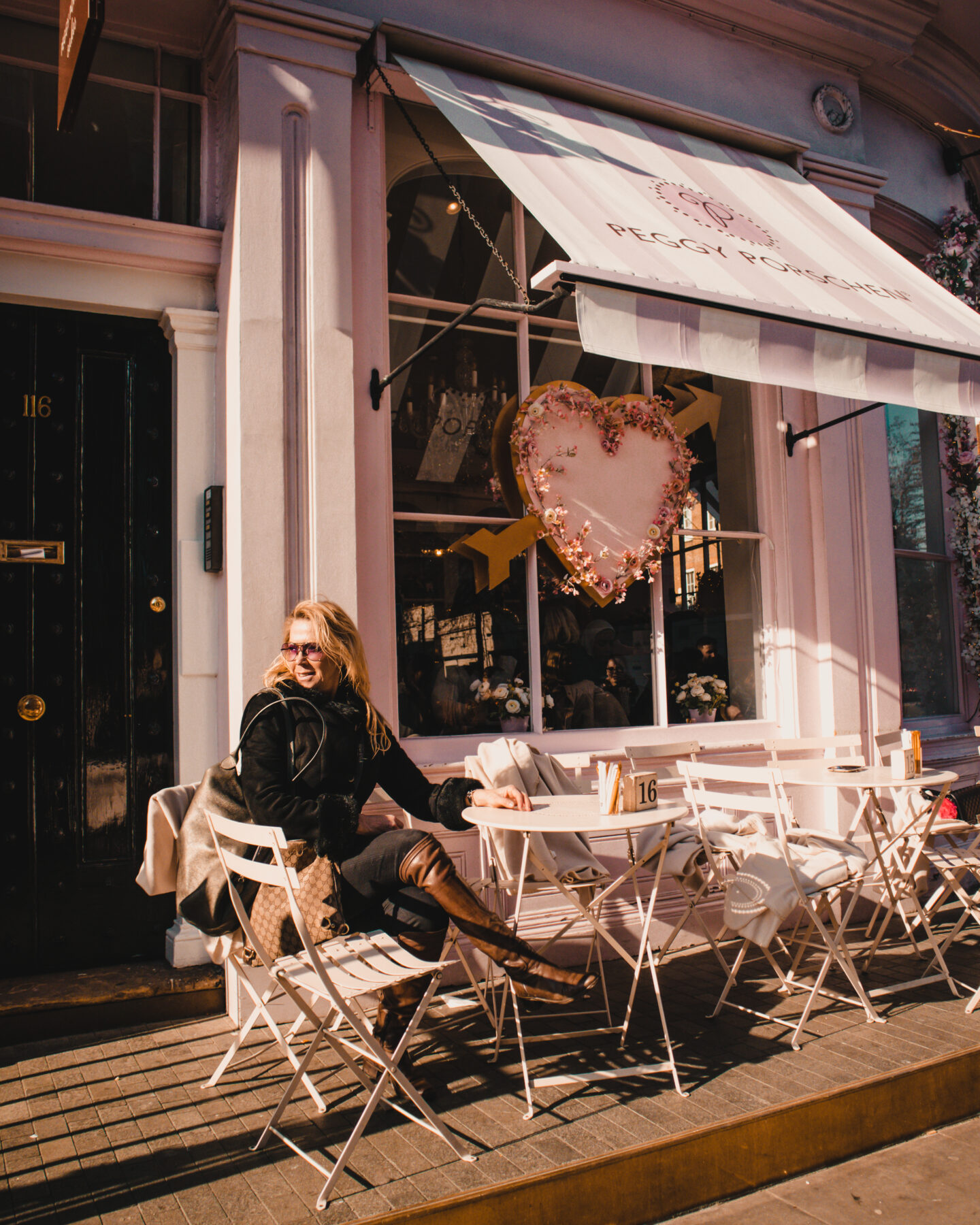 Peggy Porchen!
I think this is the most photographed café or cupcake place in London!
I don't know if it has to do with the pink colors, a lot of people thinks it's overrated and too expensive. To be honest I didn't go inside because it was way to crowded and the que was too long. But I managed to take a few pictures.
It's the same with this place, to avoid all people you need to go here before they open to take a shot with you and the doorstep. If you want to avoid the que, go here when it opens.

Peggy Porchen is also situated in Belgravia.

This place you will find on 116 Ebury St, Belgravia.
According to their website their opening hours are:
Monday – Sunday 8am-8pm
Check this link to find the exact adress for more information:
https://www.peggyporschen.com/
Pink and other beautiful doors!
There are so many beautiful doors in gorgeus colors in London!
Several of them you will find in South Kensington.
Just stroll around and pick your favorite to take a picture of!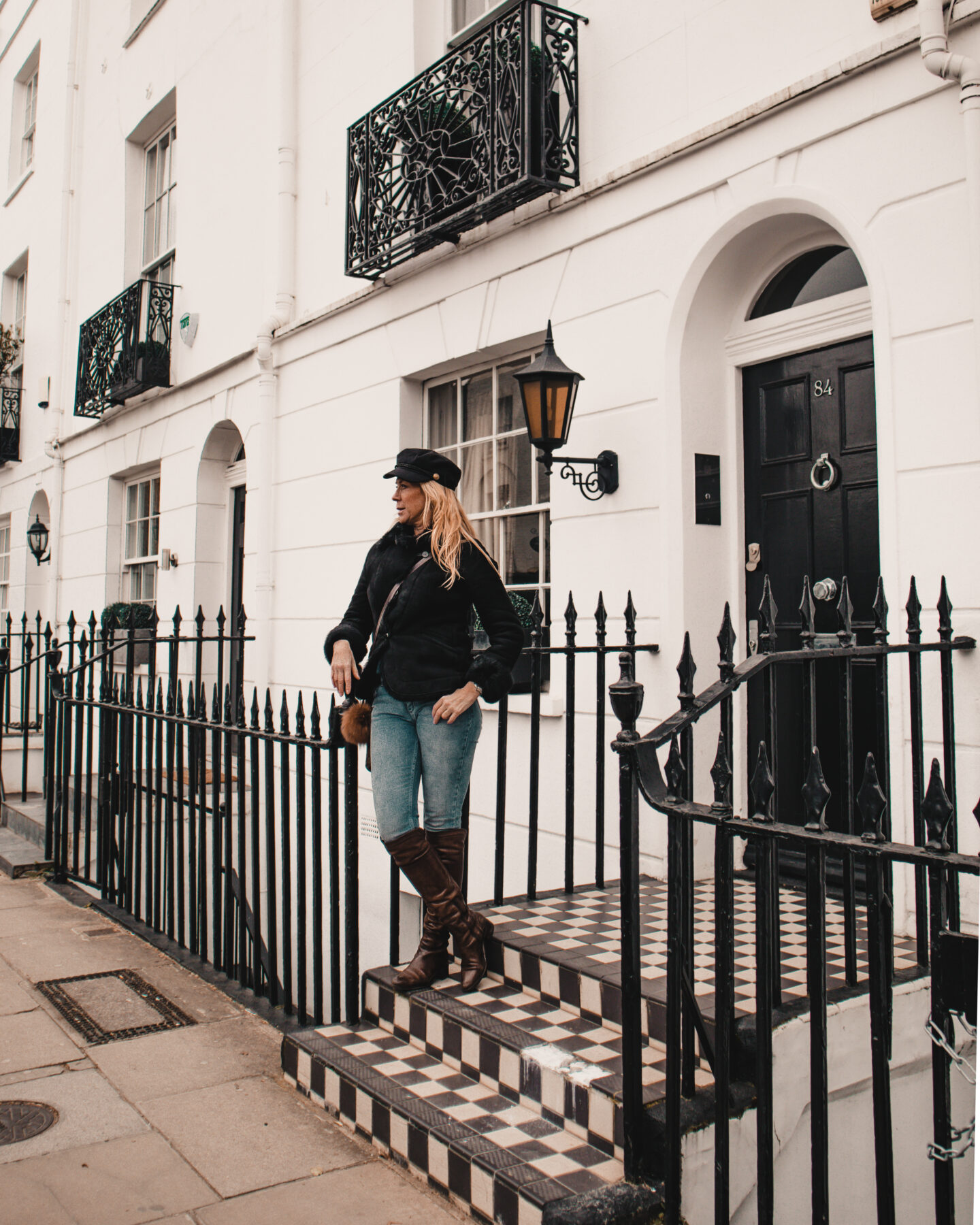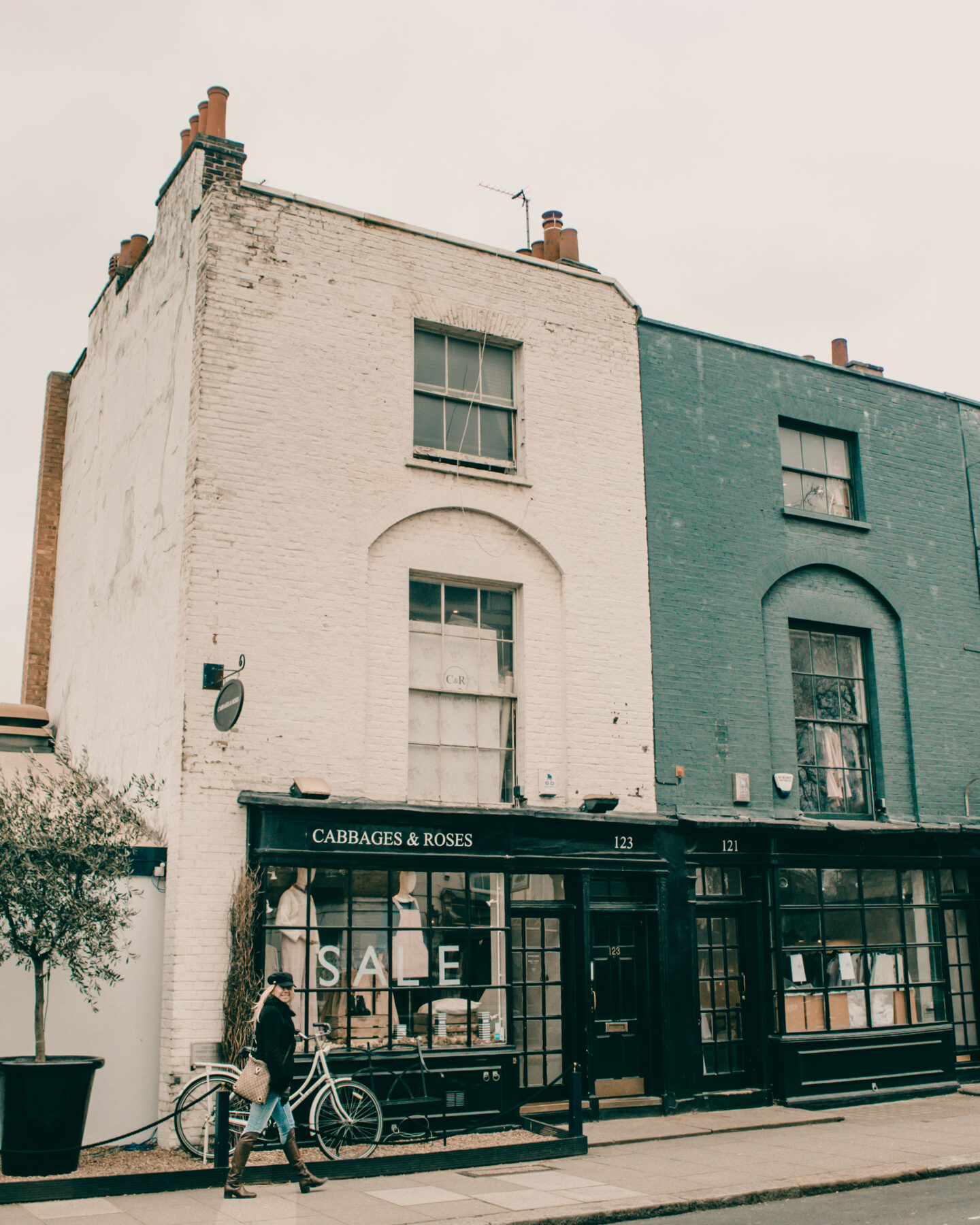 This is also taken in South Kensington, I think it's really cool!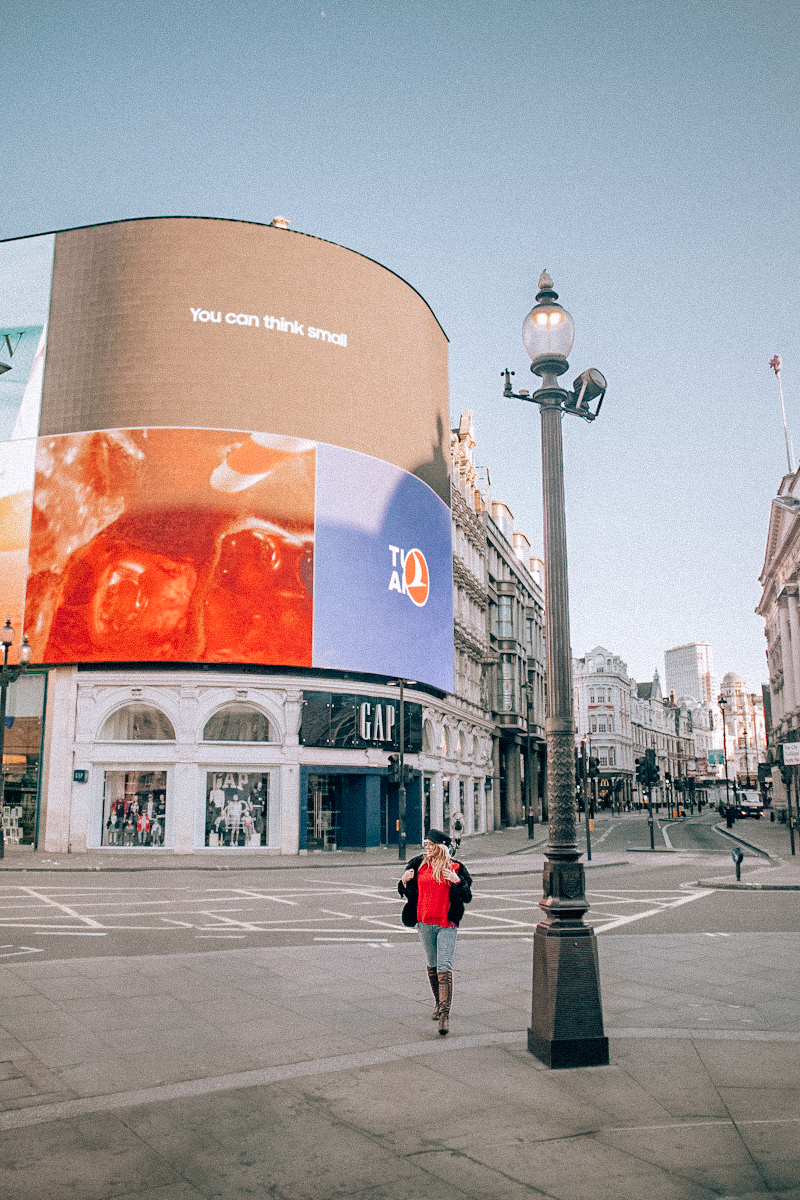 Piccadilly Circus!
So it's a must to come here crazy early on a Sunday morning if you want to be alone! I was very lucky this morning and had it all to myself!
It's easy to get here by metro or by bus.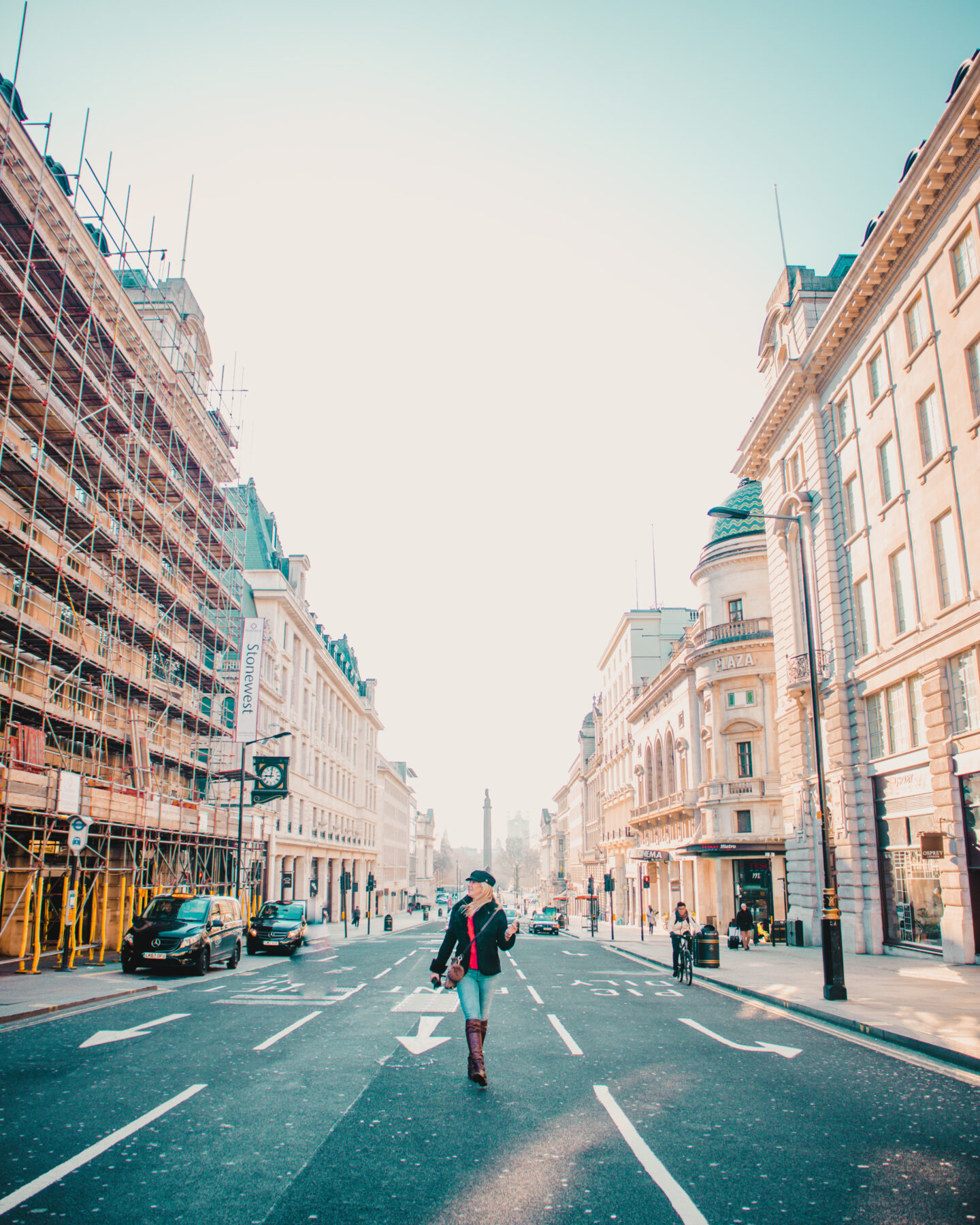 Regent Street!
This was taken the same Sunday morning as the picture from Piccadilly Circus. Regent Street is situated at the same place as Piccadilly Circus so it's easy to combine taking pictures of both Piccadilly Circus, Regent Street and the phone boxes.
Be aware of the traffic! I ran out in the street when it was red light. This street gets very busy!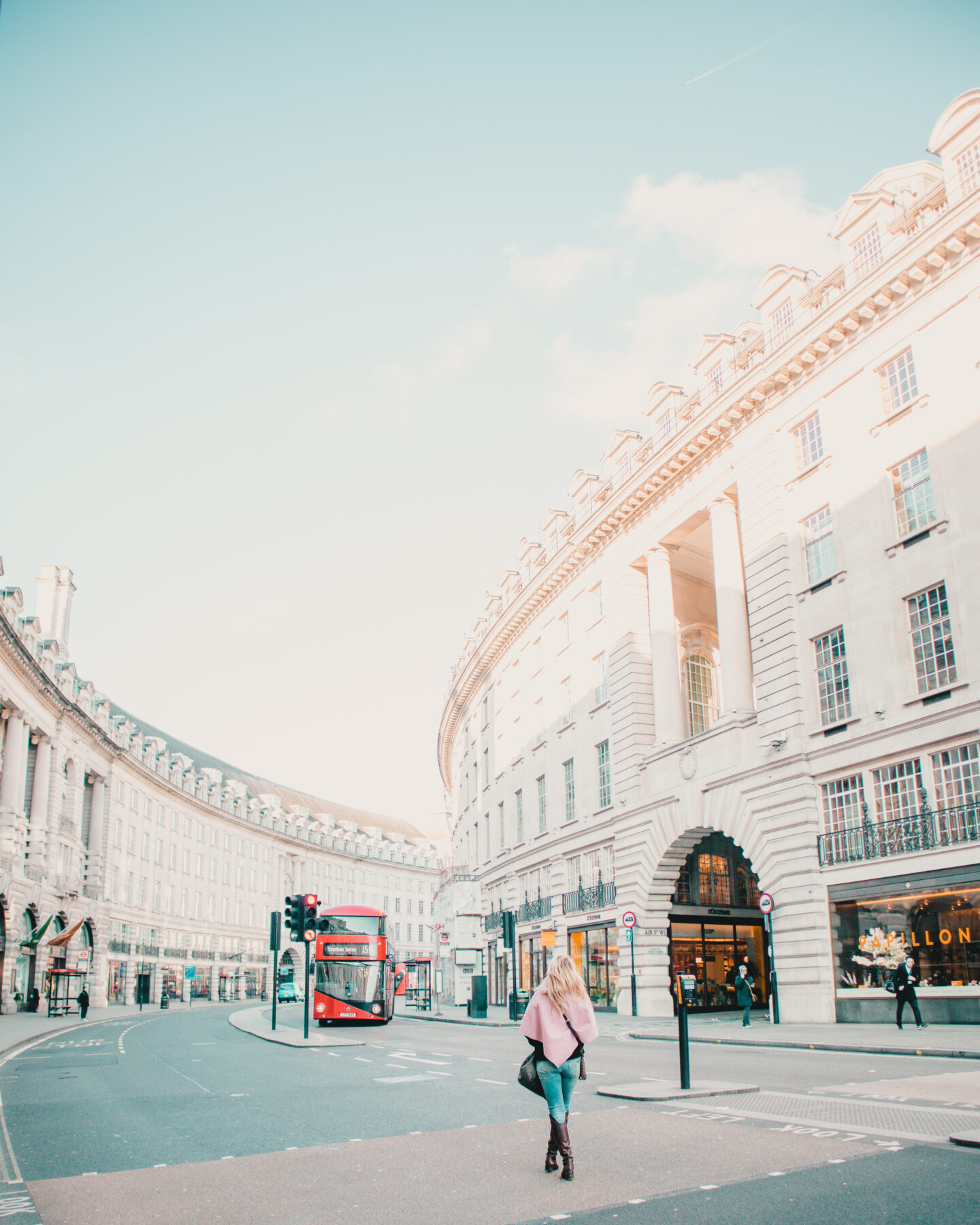 Piccadilly!
This is my favorite spot to shoot in Piccadilly!
I love the angle of the street and building. And this was also taken on an early Sunday morning to avoid traffic and a lot of people.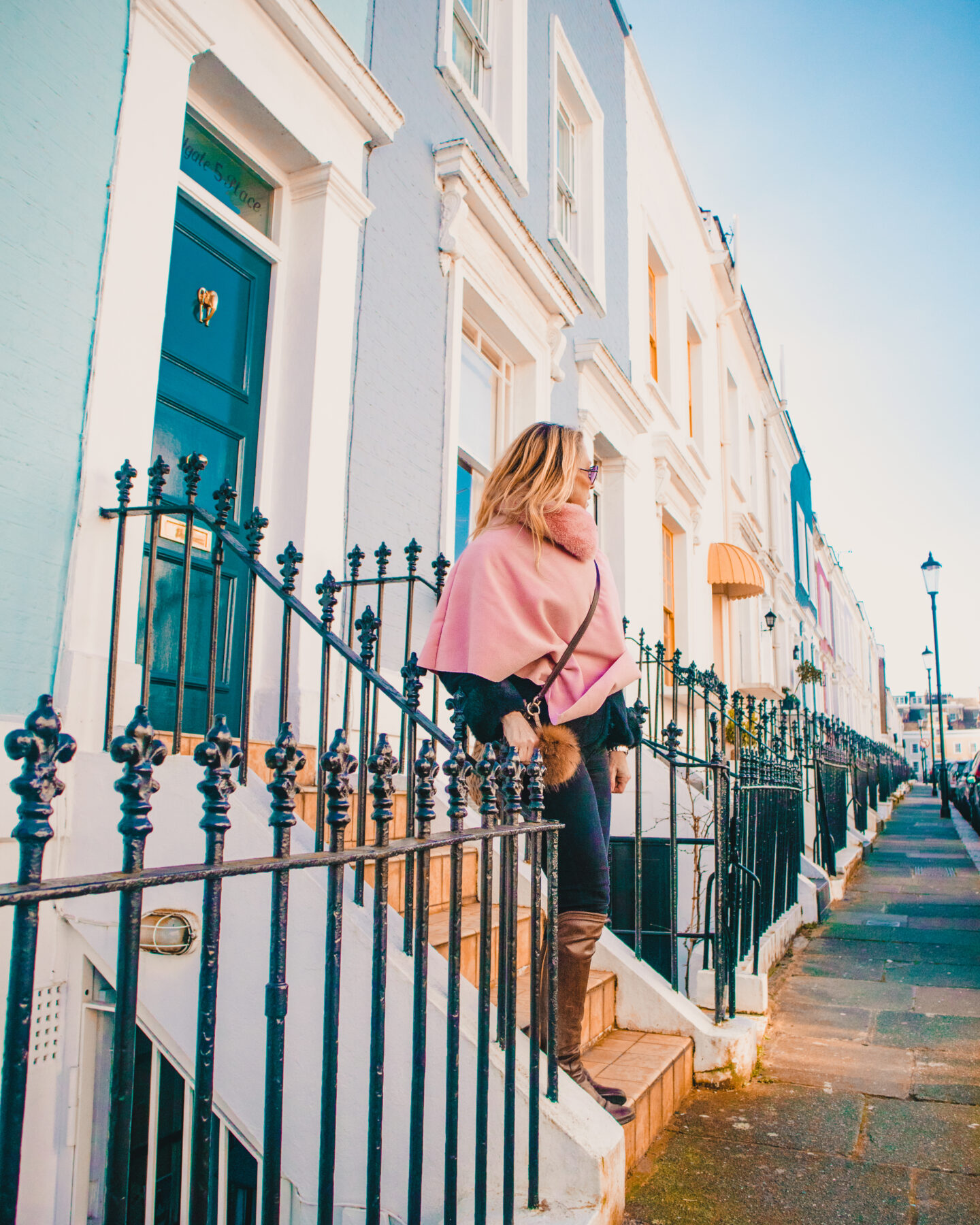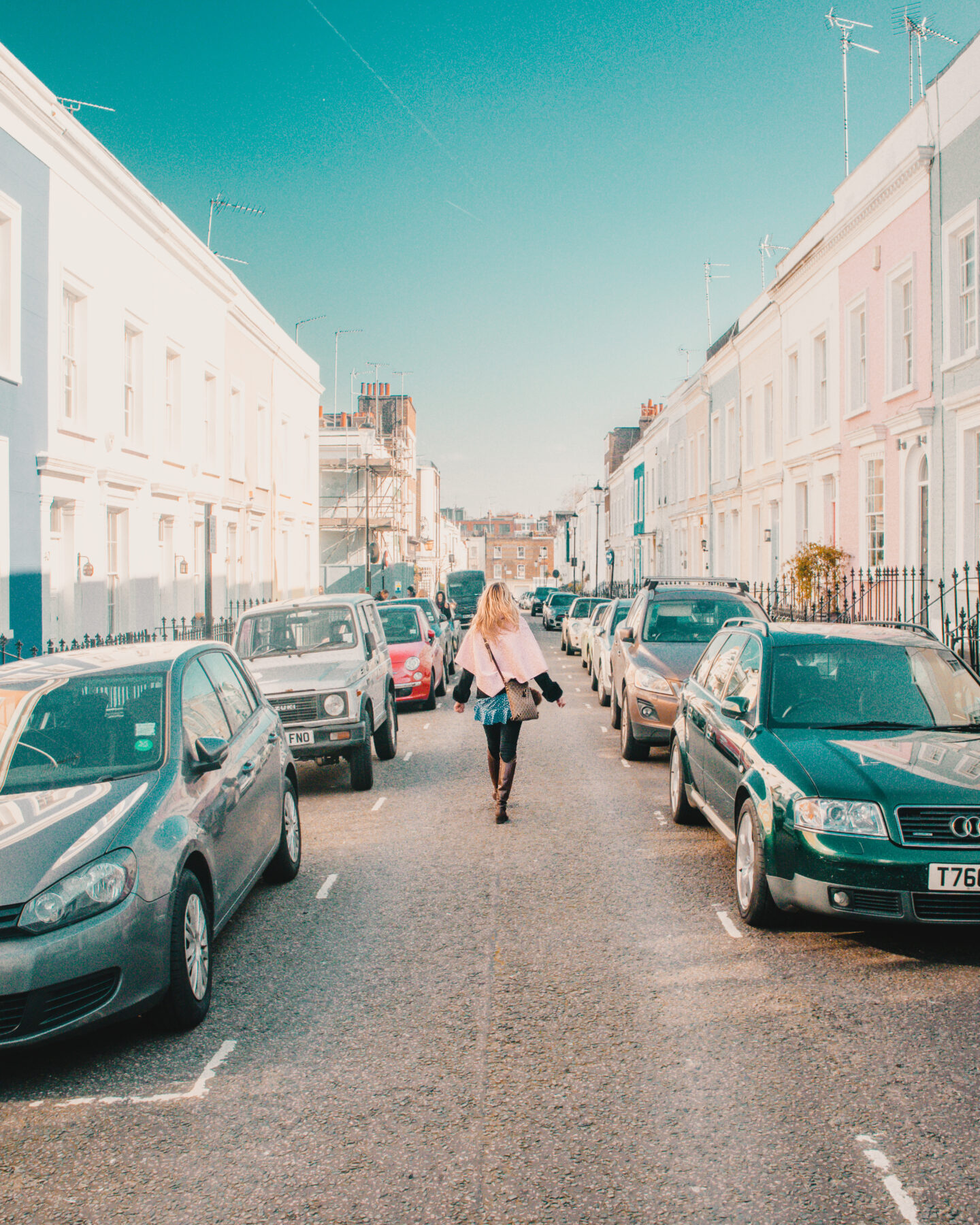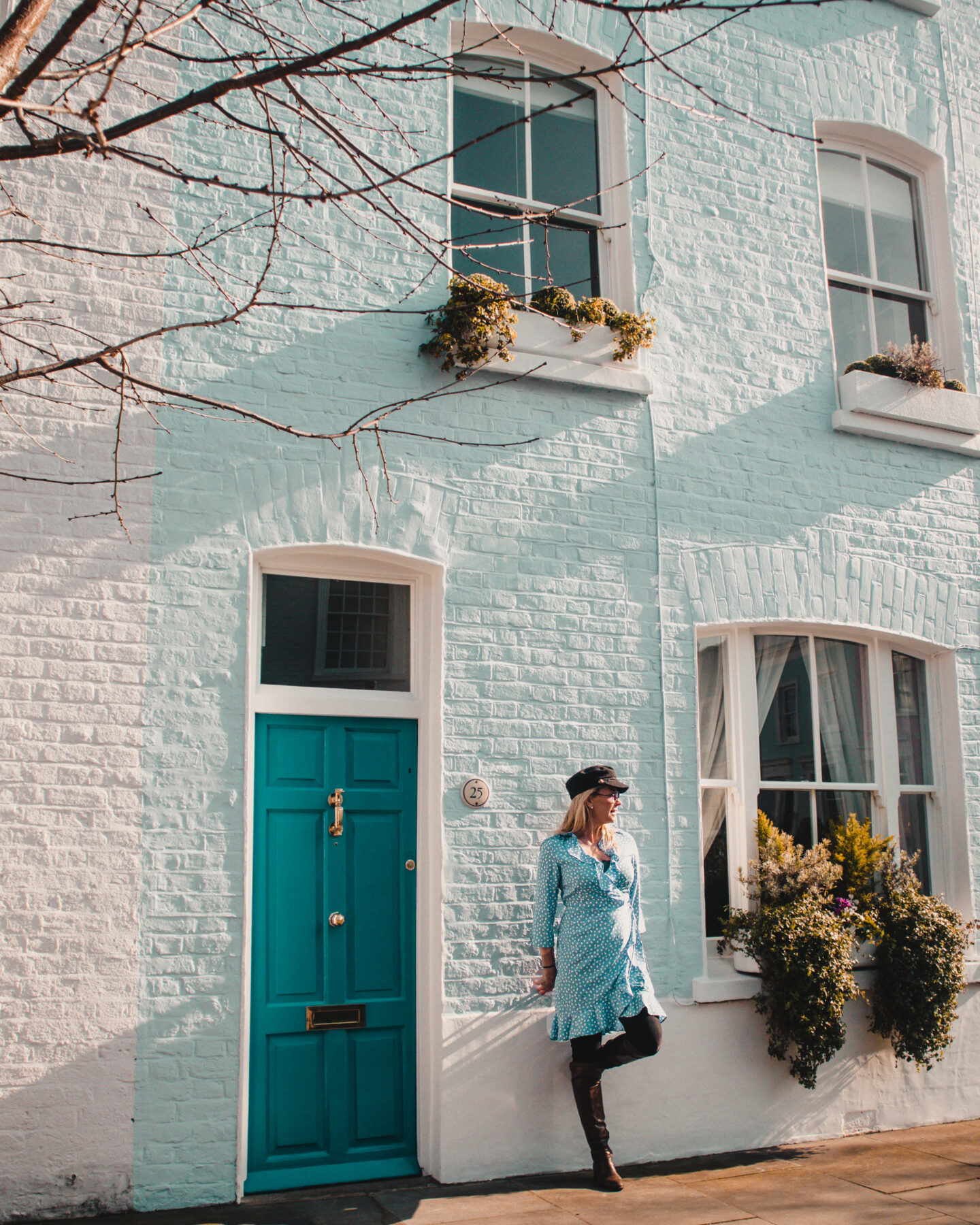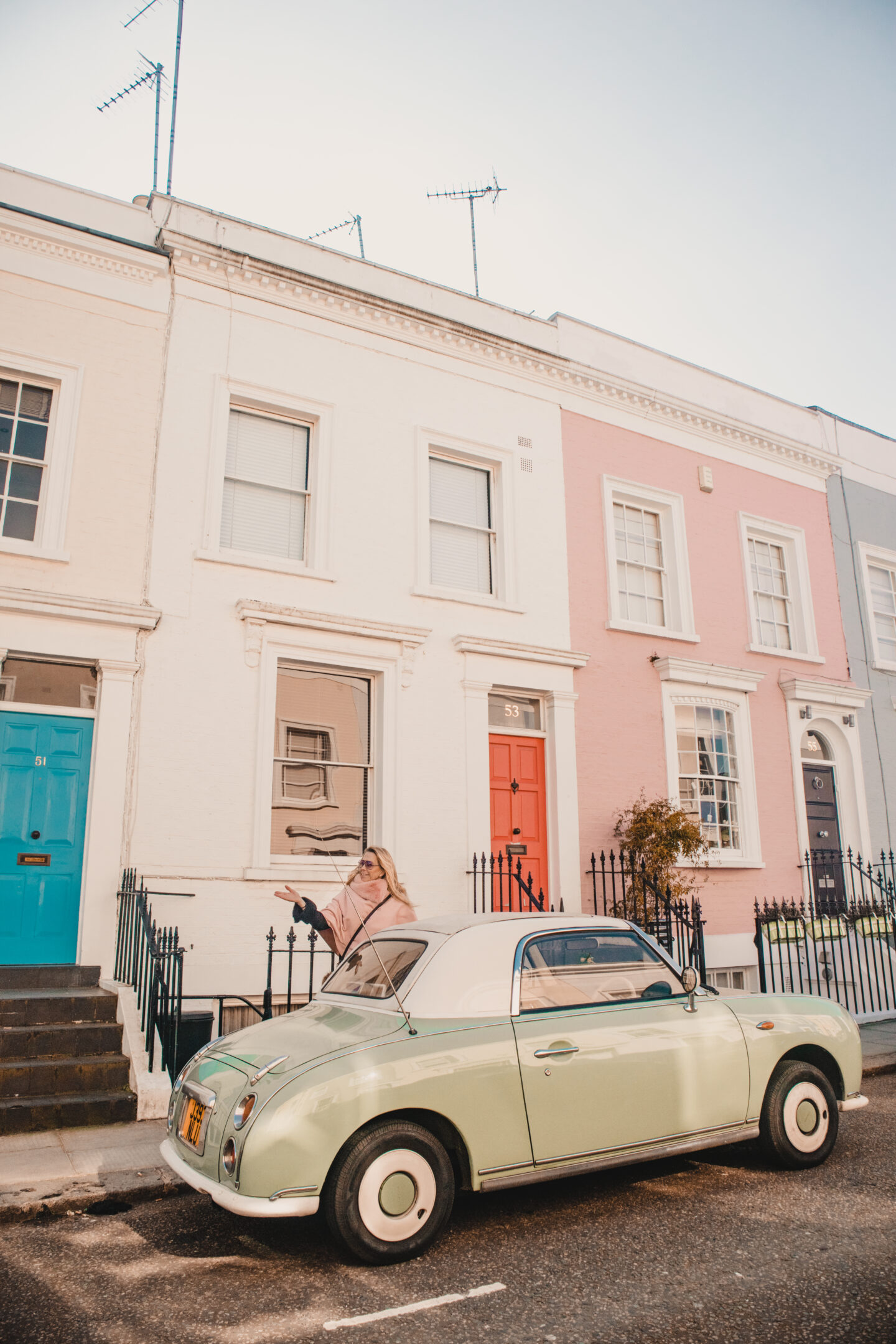 Notting Hill!
Yes, and then we have Notting Hill! There are some very nice looking streets with a lot of pastel colors. I went there on a Saturday, just before lunch. I don't think it was the smartest thing to do, because the place gets crazy crowded very early and there is a market on Portobello Road. I'm not that found of, when it's crowded, you nearly couldnt walk on Portobello during market time!
But lucky for me a friend living in London showed me some other beautiful streets in Notting Hill that wasn't that crowded.
Walk in the opposite direction to Portobello Road and you will find streets that aren't that crowded, like this one.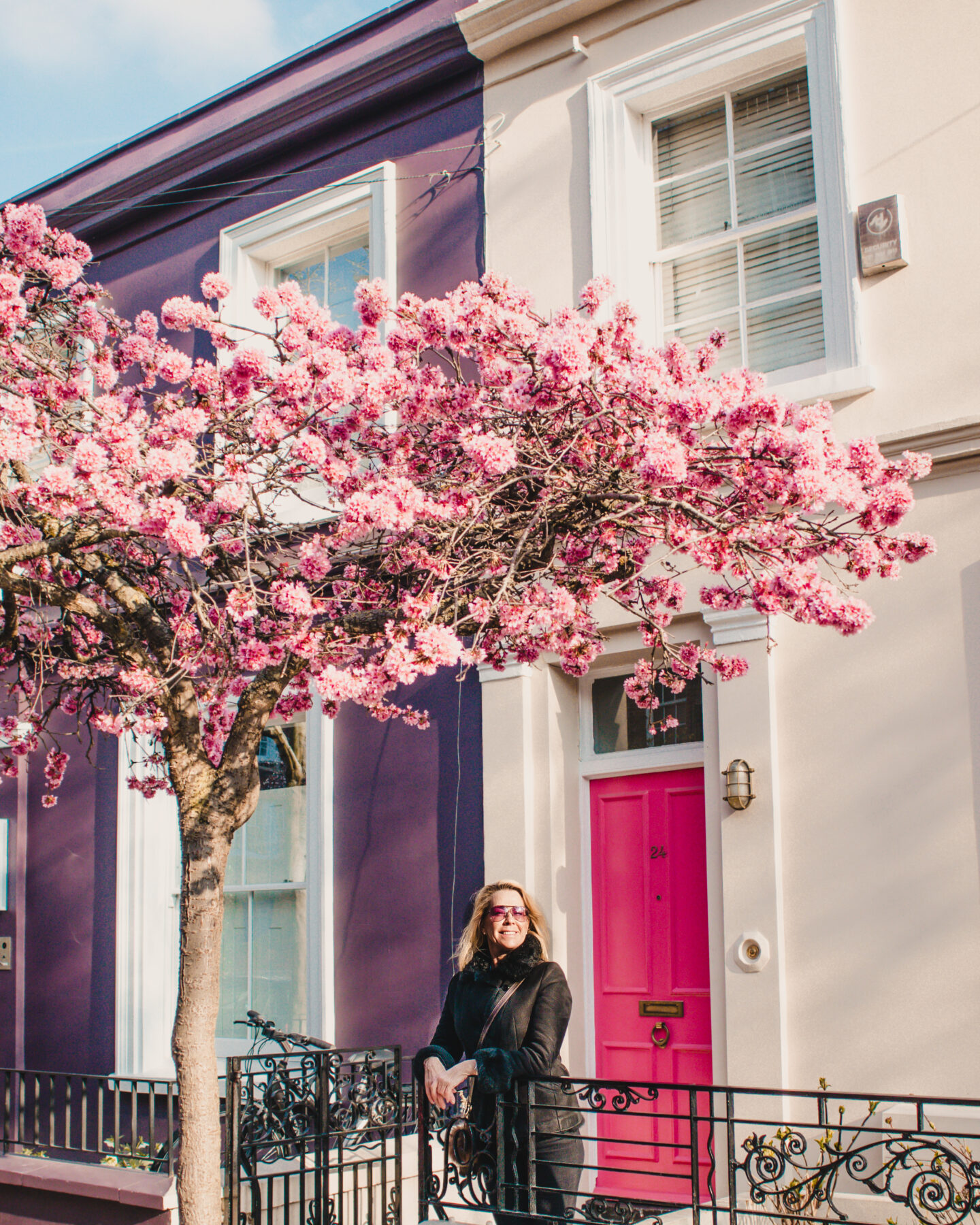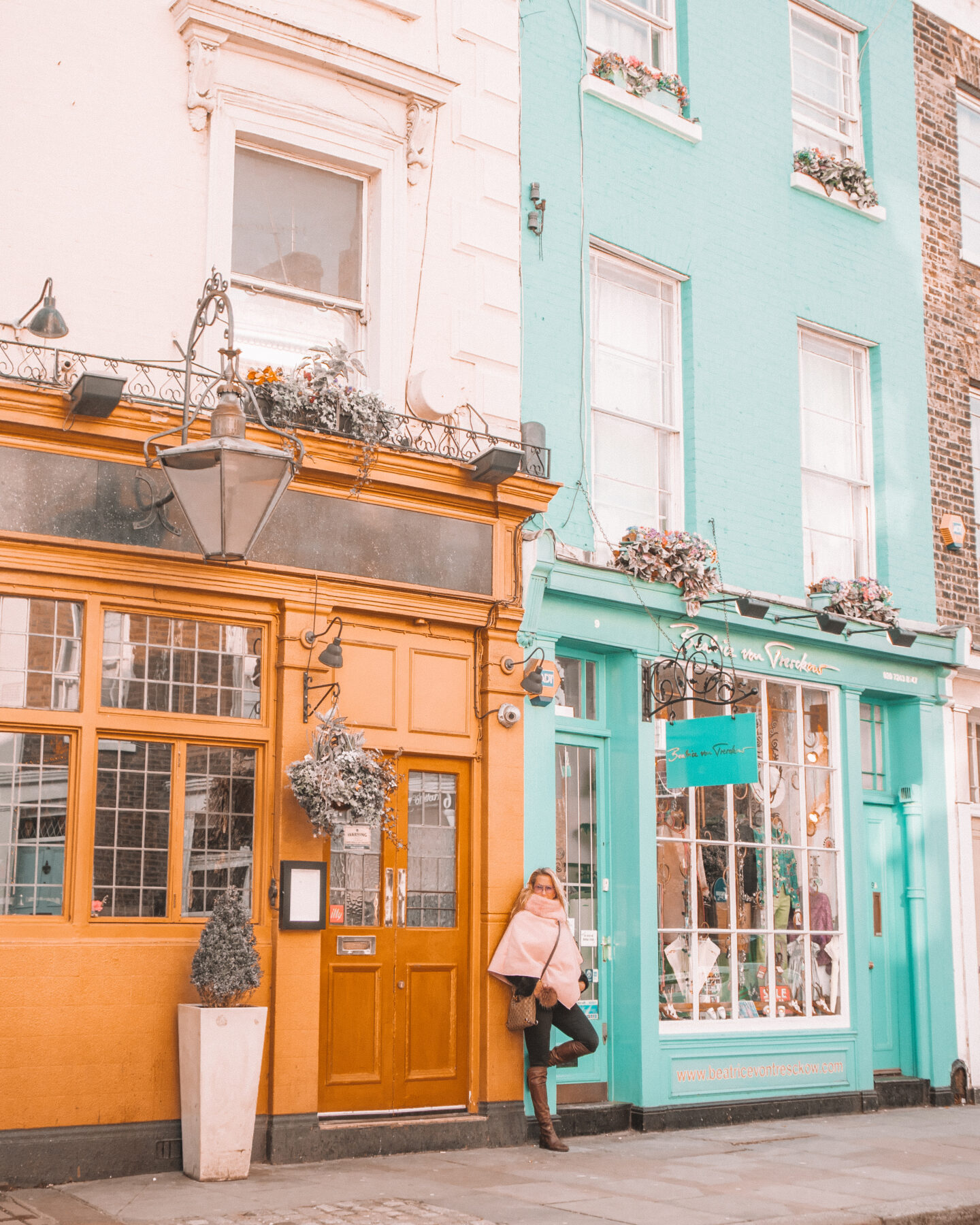 Portobello Road!
The three lasts pictures are from Portobello Road.
It's easy to take the metro to Notting Hill. This is my favorite part of London. I only wish that it didn't get that crowded!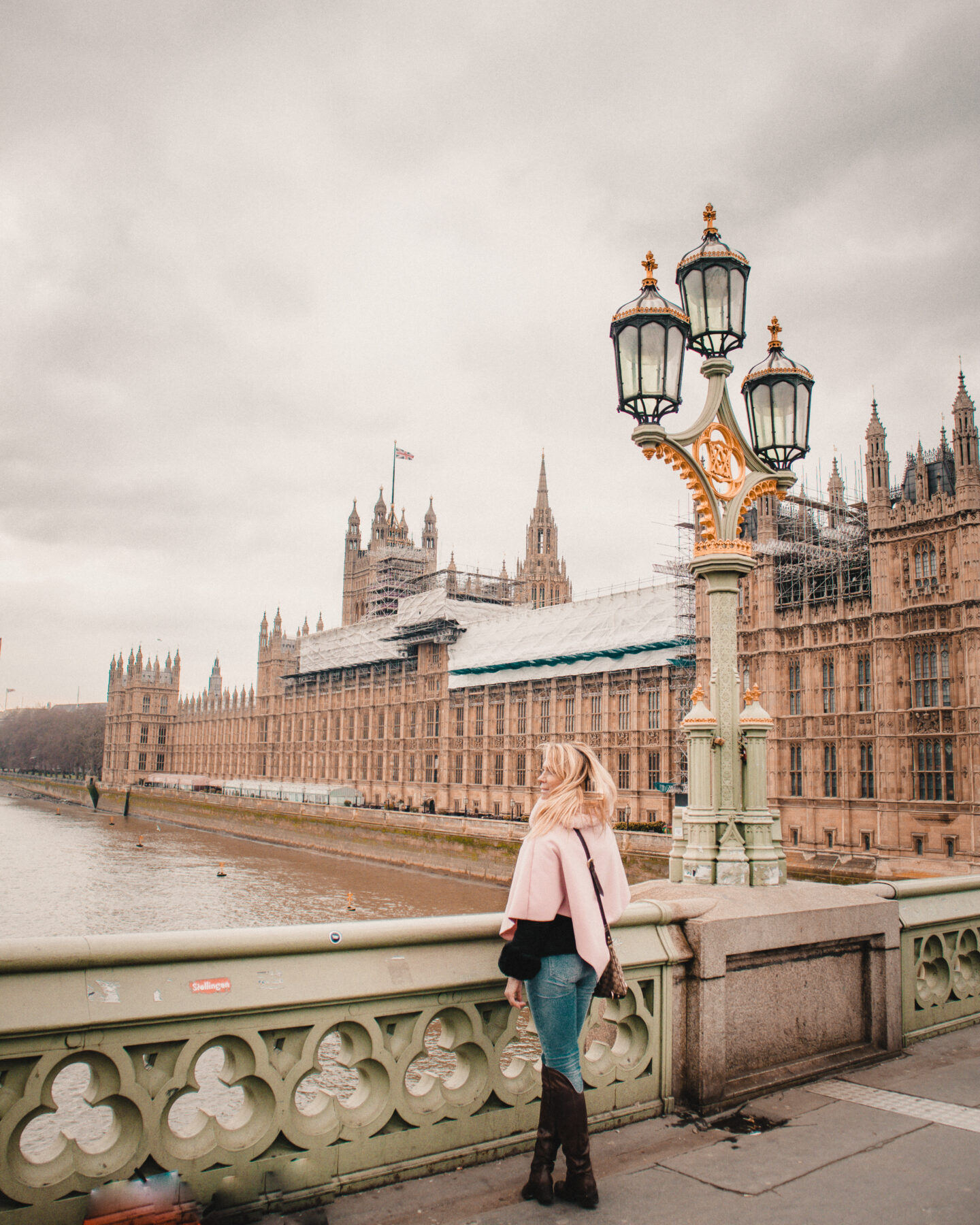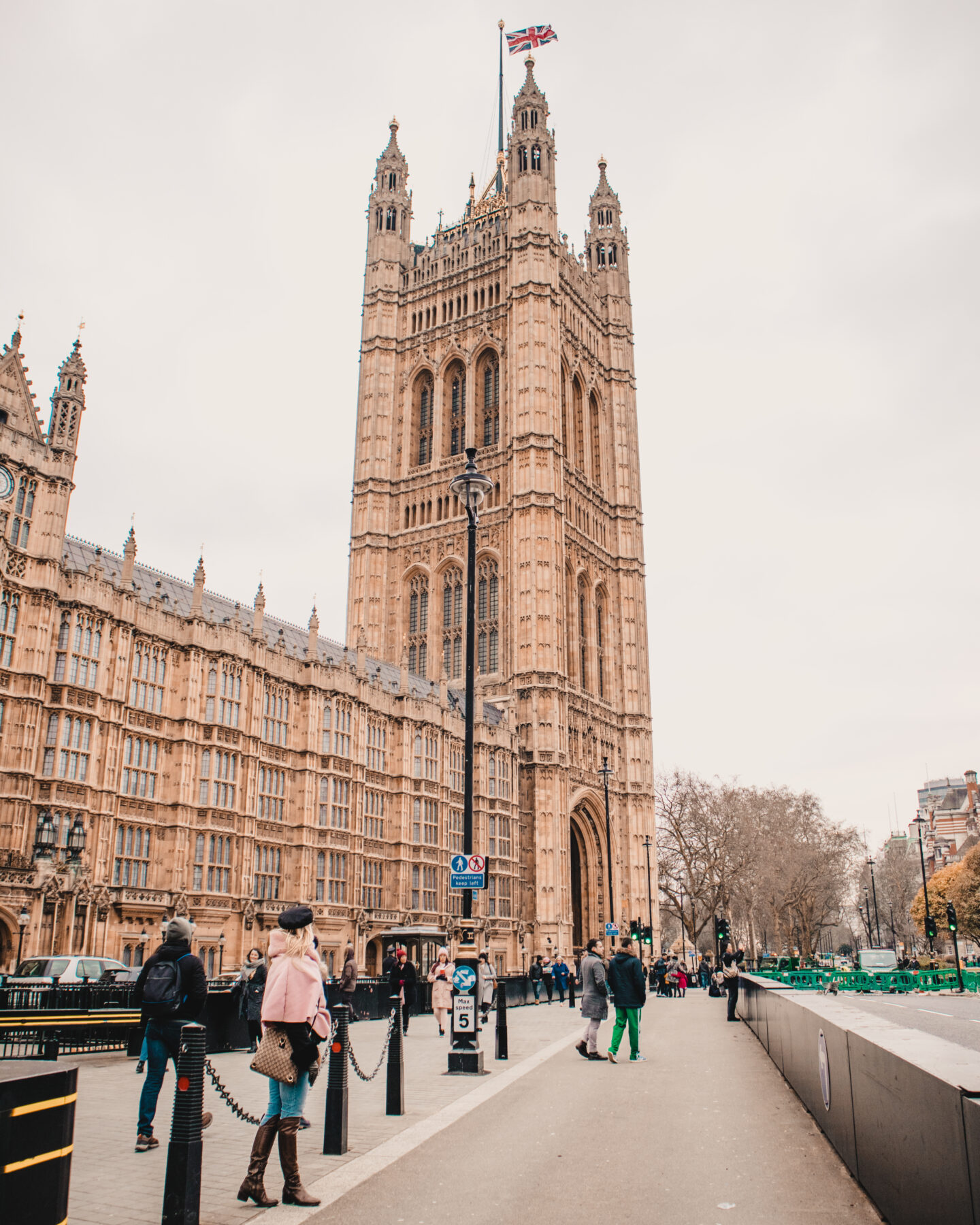 Westminster!
There are no doubt that London has some great looking buildings! And Westminster Palace is one of the most impressive ones!
Unlucky for me Big Ben was under a renovation when I went here.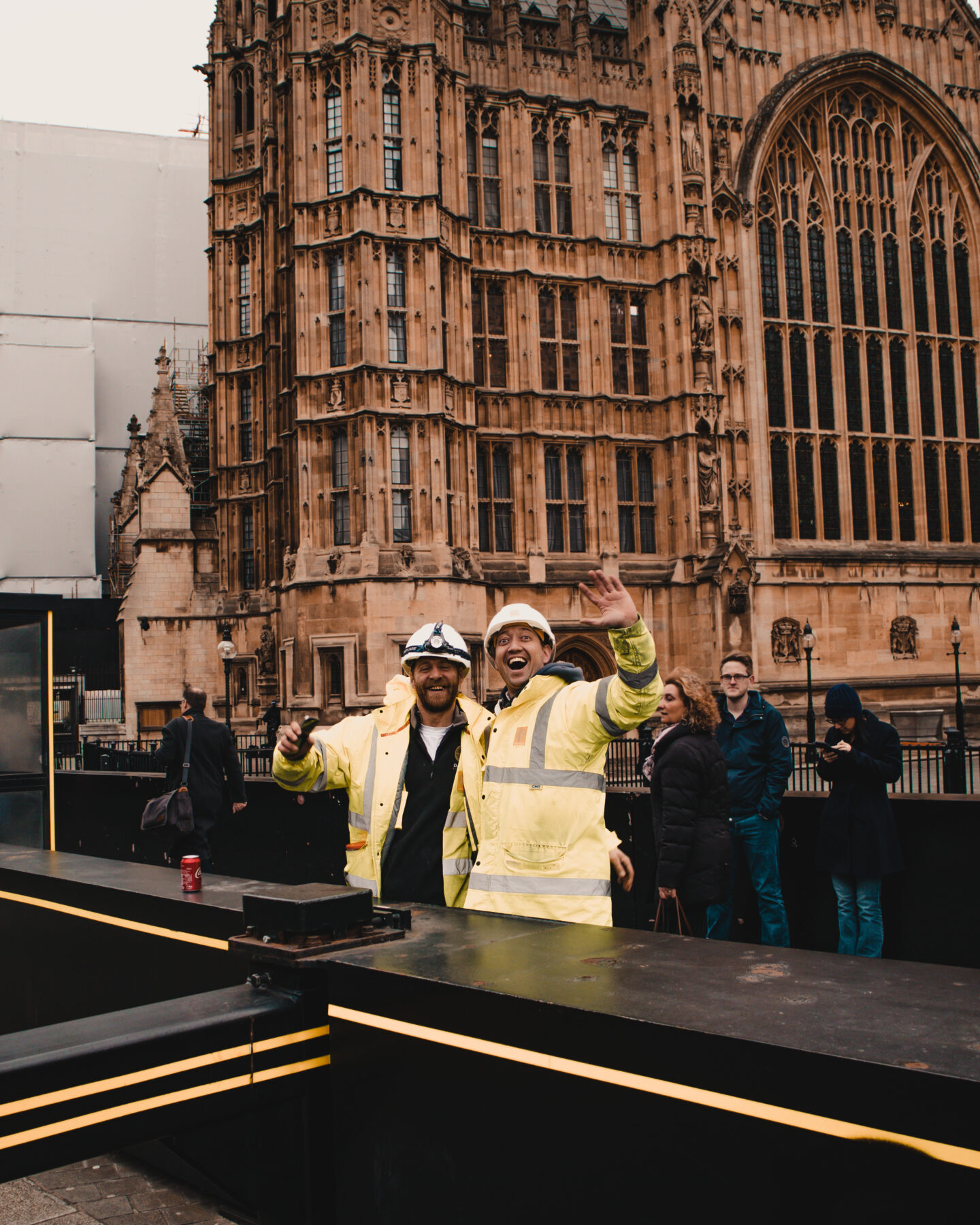 I love connecting with locals and I find the British people easy to talk to. They always seems to have fun… 🙂
London Eye!
This is taken from the opposite direction of the Westminster Palace.
The Westminster gets very busy. There were tons of tourist on the bridge during this shooting. I still don't know how I was able to pull this off with no one photo bombing me!
So again, my tip would be to go here as early as you, can just before sunrise, to get the picture you want.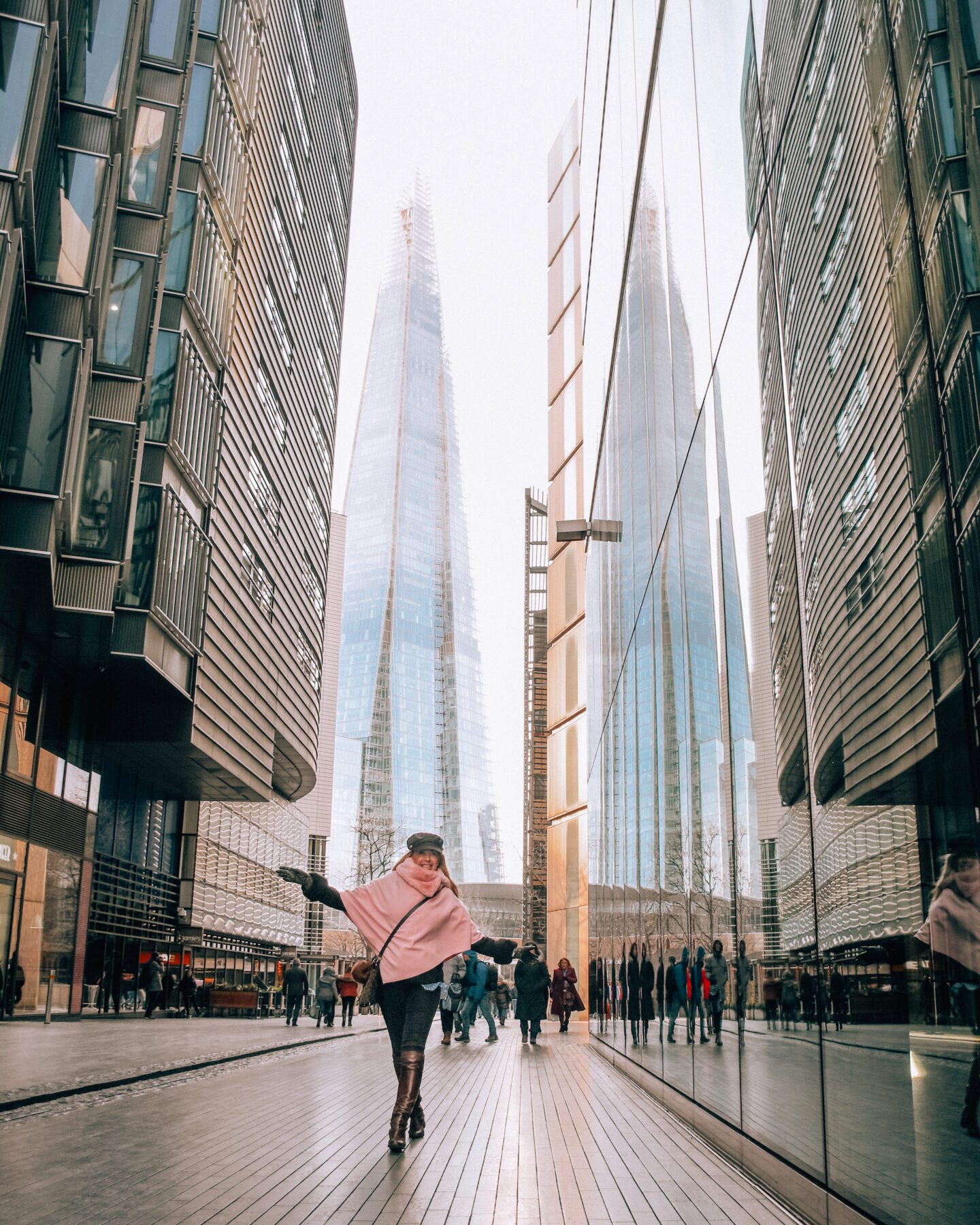 The Shard London!
I love this view of The Shard! You will find this place and particular spot close to Tower Bridge. I think it's worth a shot, what do you think?
I love this view of The Shard! You will find this place and particular spot close to Tower Bridge. I think it's worth a shot. What do you think?
This place you will find on 32 London Bridge St,
To learn more about this awesome place, click on the link: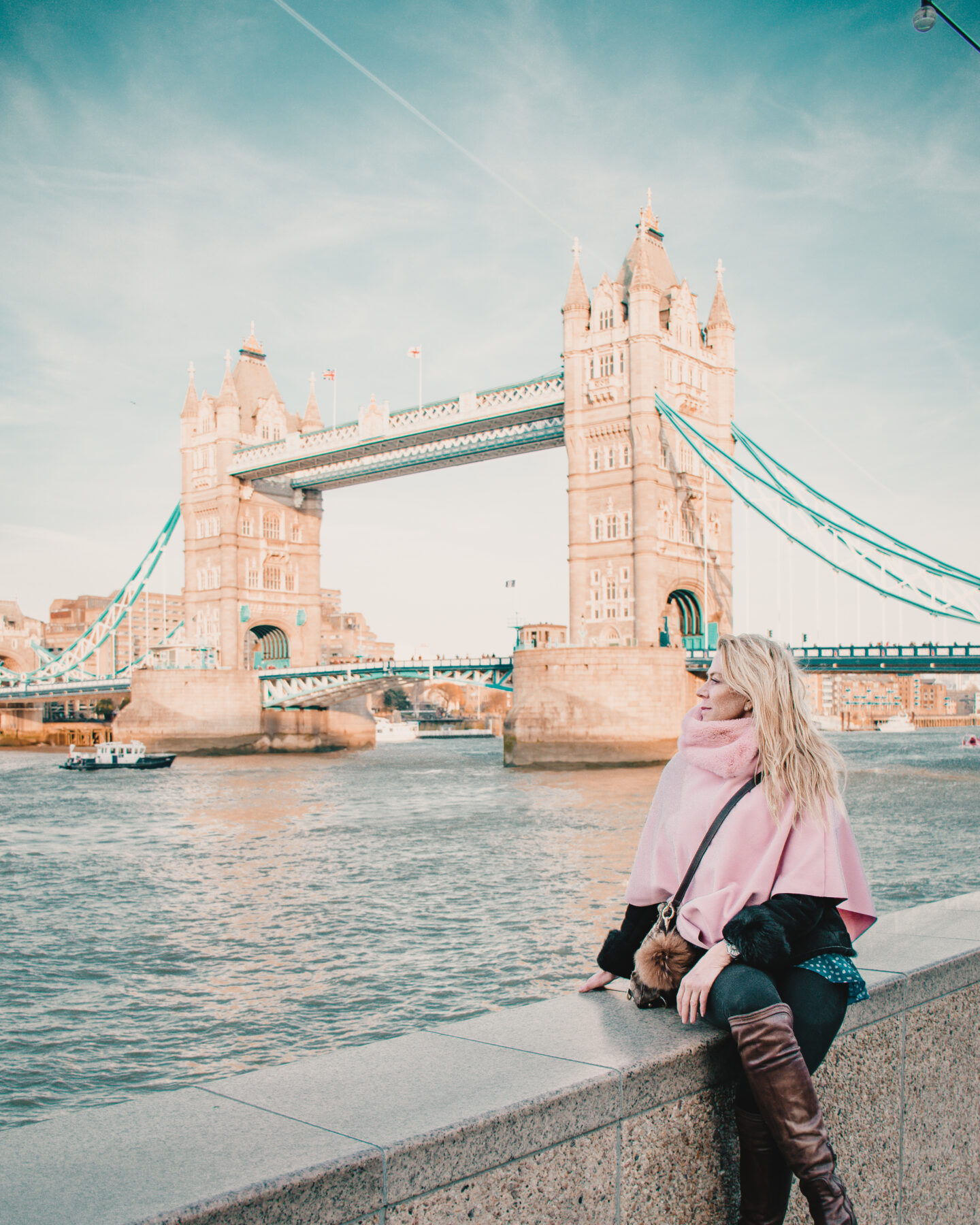 Tower Bridge!
I love this bridge, it's very photogenic don't you think.
If you sit on this spot don't be surprised if a guard shows up and yell at you!
They don't want you to fall in to the Thames! 🙂 And I admit it's a little high up, even if it doesn't look that way.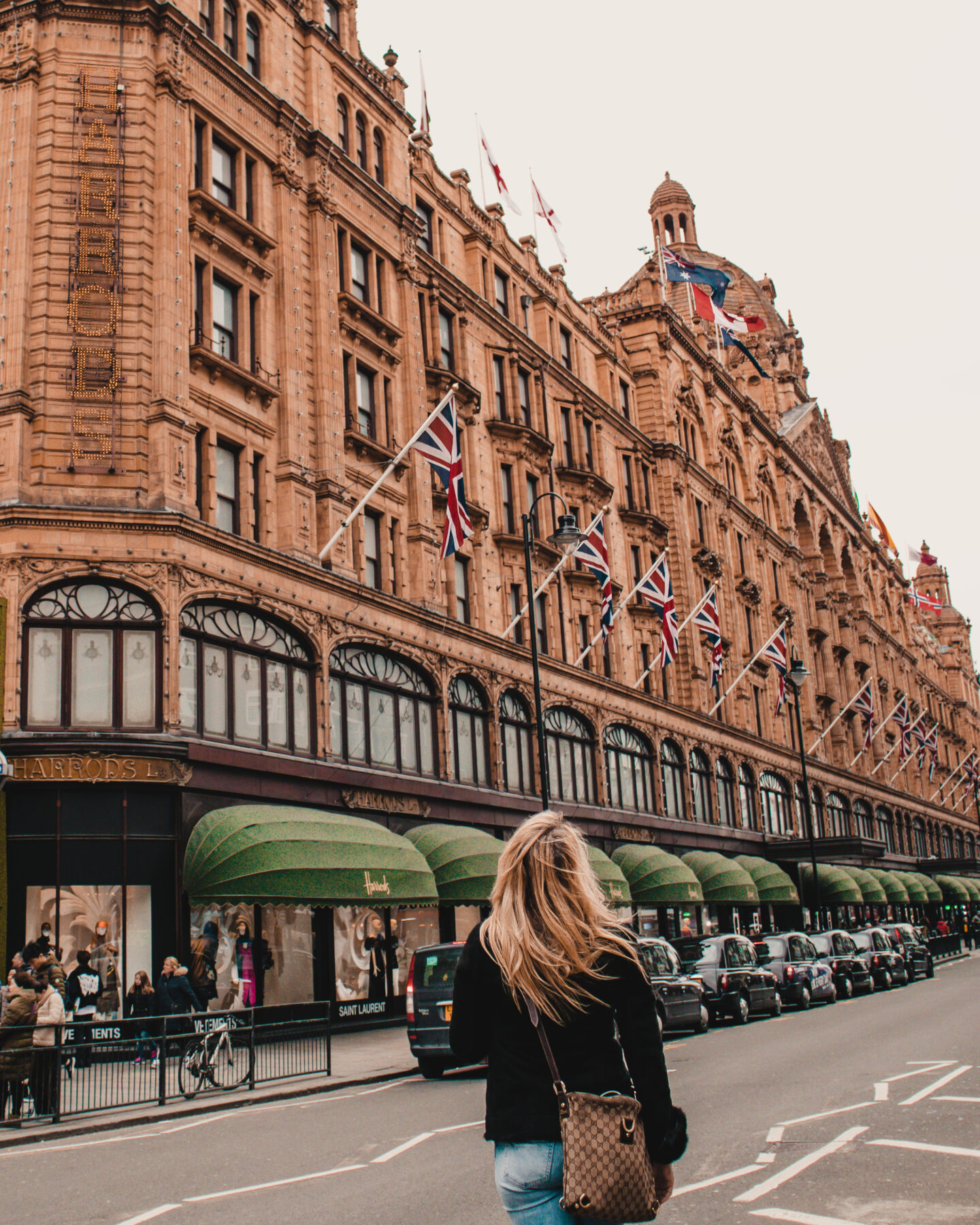 Harrods!
I love this place and it's very London for me, like Galeries Lafayette in Paris!
I'm standing on a refug to avoid the heavy traffic. I love all the black cabs parked in line!
If you take the escalator down to the groundfloor, you can read about the previous owner and his girlfriend Lady Diana. I still can't understand what happend with the paparazzies in Paris when they both got killed! Such a tragedy!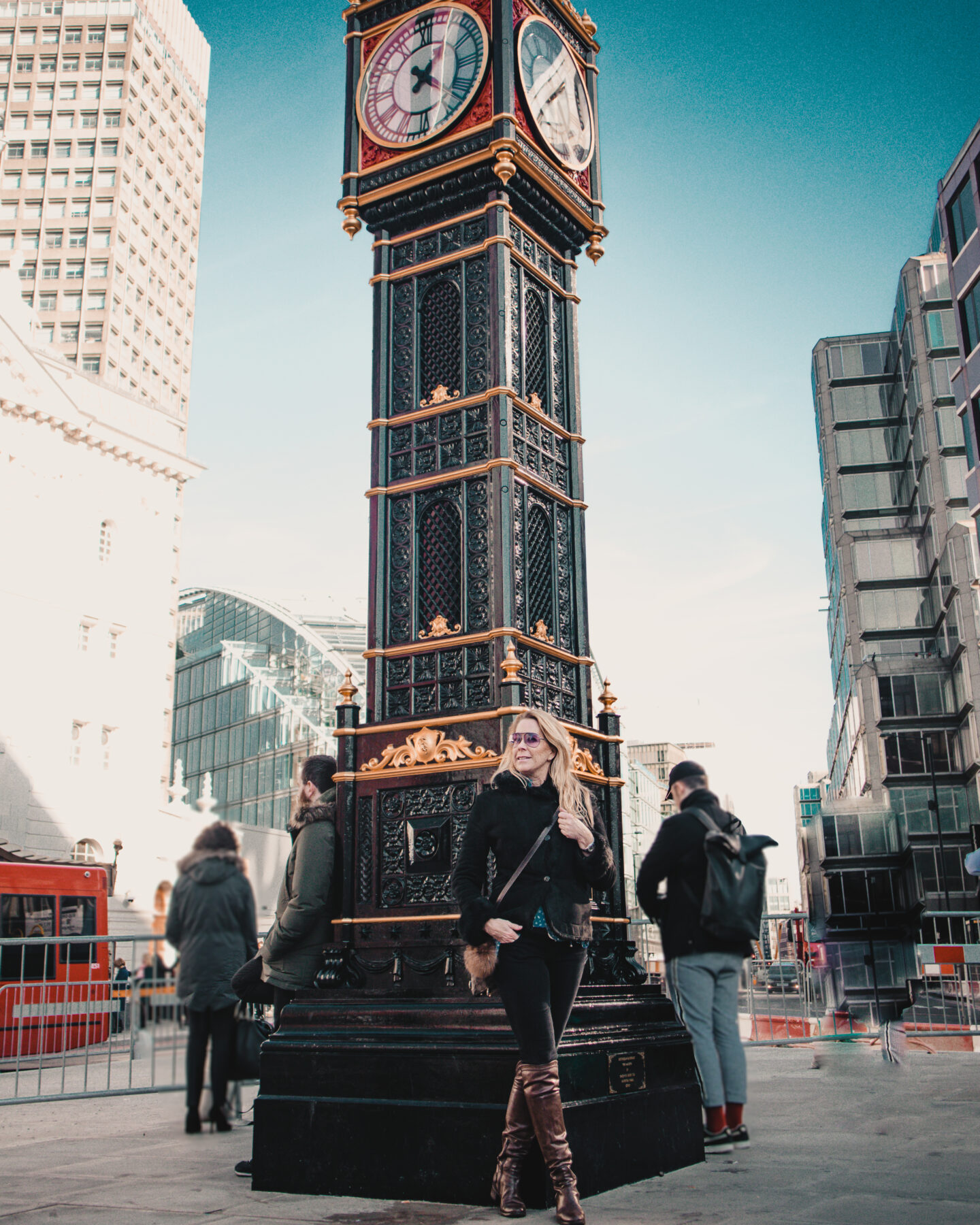 Little Ben!
Little Ben is a cast iron miniature clock tower, situated at the intersection of Vauxhall Bridge Road and Victoria Street, in Westminster, central London, close to the approach to Victoria StationV. In design it mimics the famous clock tower colloquially known as Big Ben at the Palace of Westminster found at the other end of Victoria Street.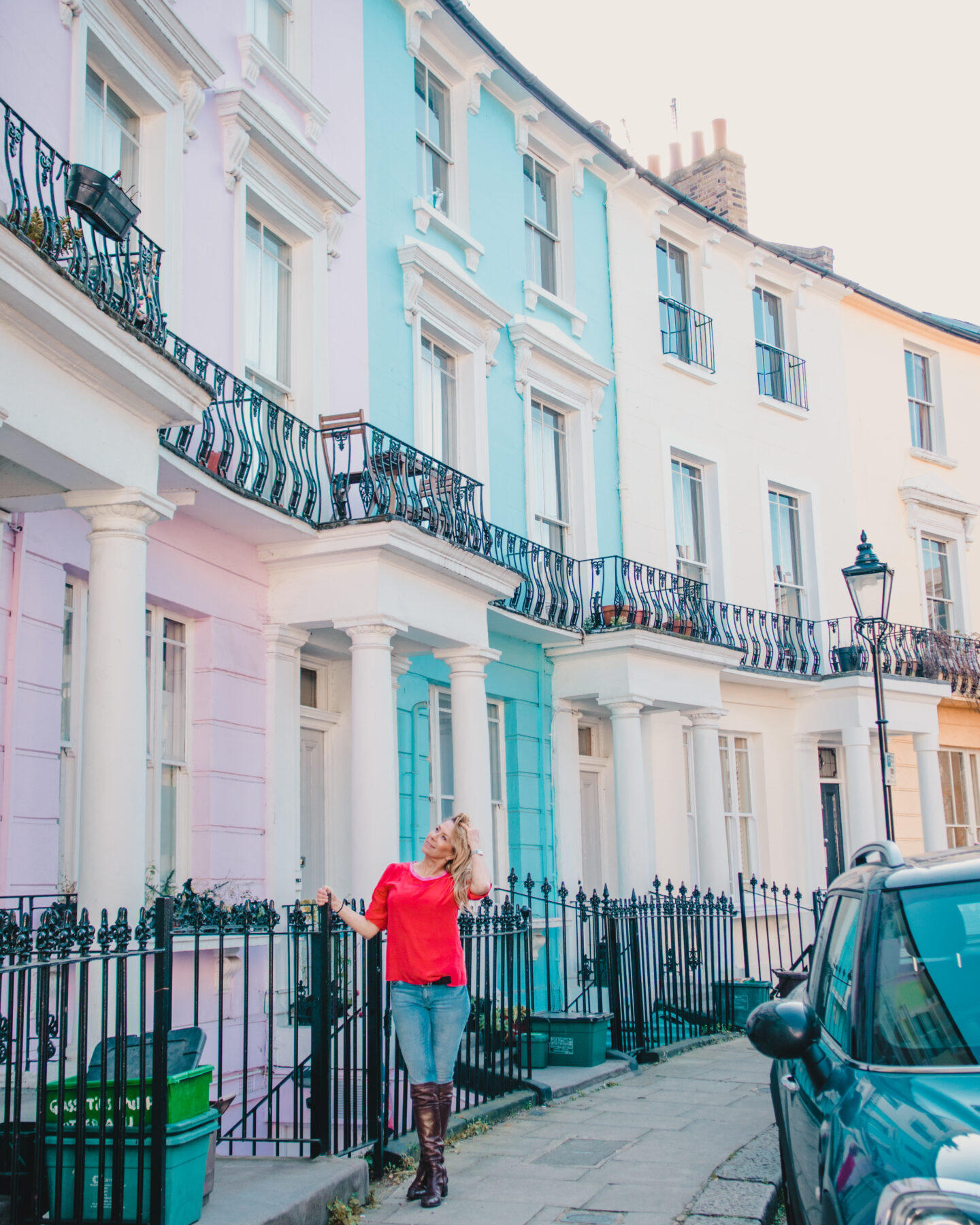 Primerose Hill!
Primrose Hill is another favorite of mine. I took the metro and walked for about 10-15 min to reach this spot after asking locals where to find it.
I think this particular street is the most famous one on Instagram from Primerose Hill.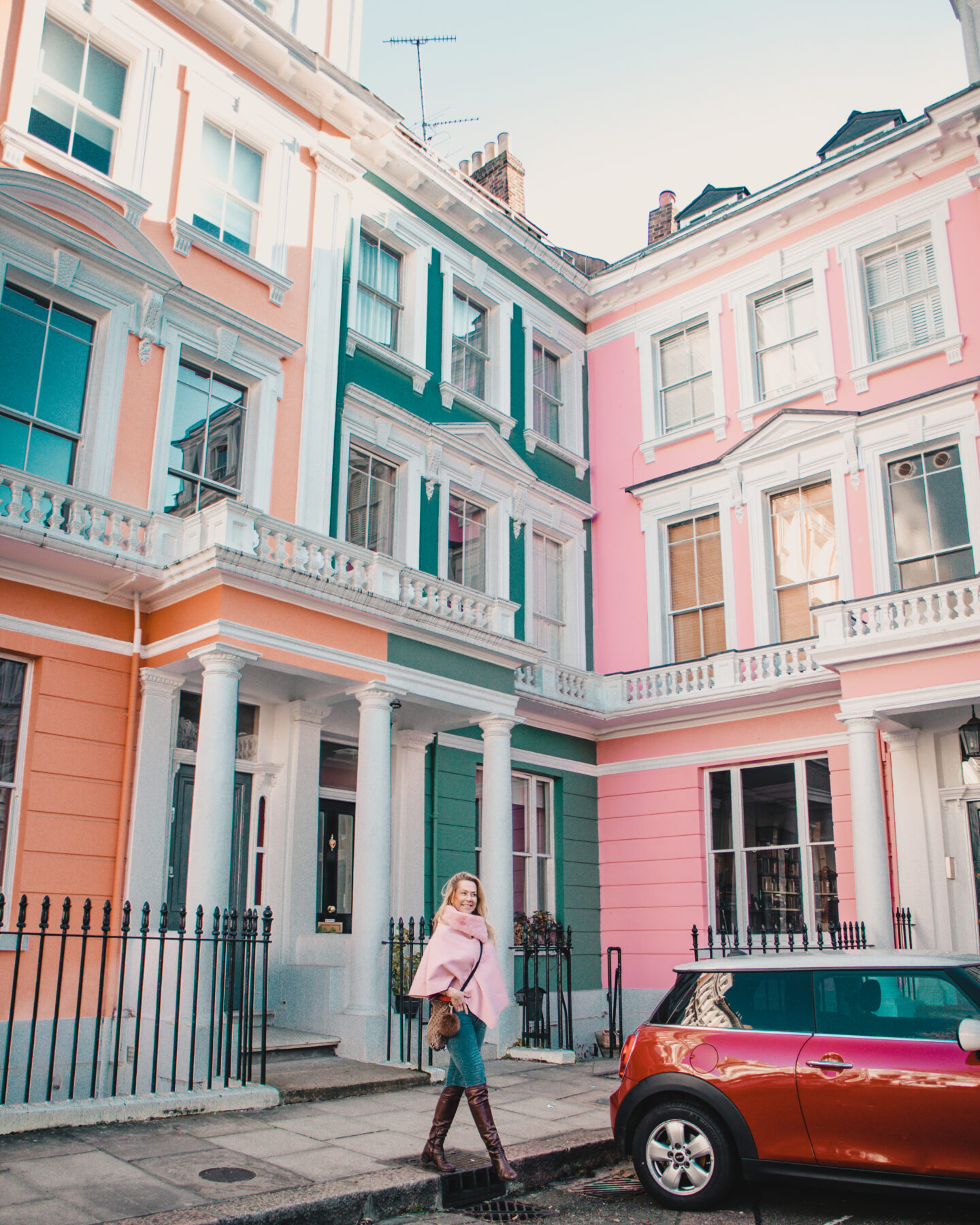 The movie Paddington!
Did you know that they filmed the movie Paddington in this little square called Paddington Square? I didn't know, but a very nice couple started chatting with me. They told that they were thinking of buying the green house in this picture. I wonder if they did it? It was crazy expensive!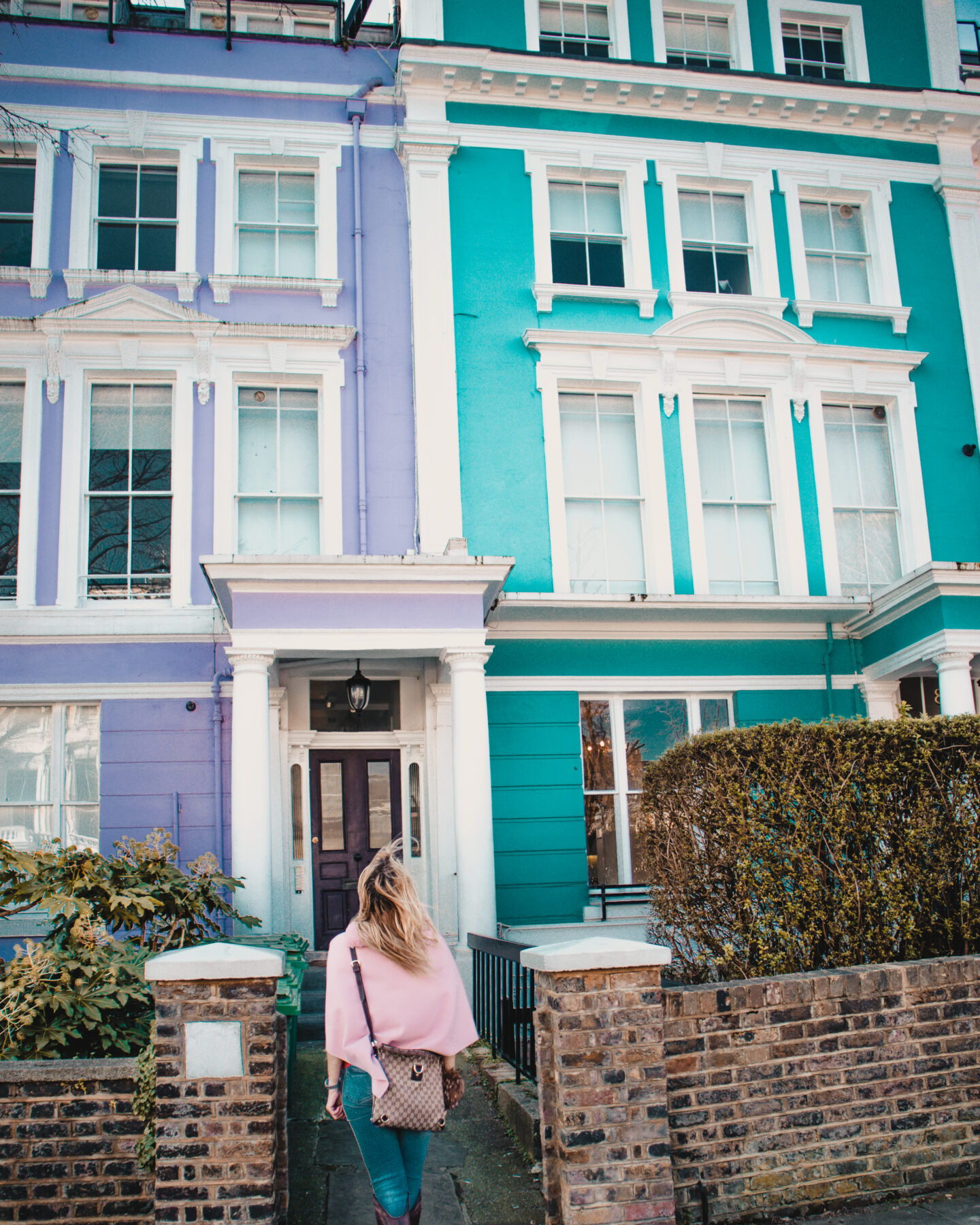 I think the spot which my two last pictures are taken from is my personal favorite spot in Primerose. It's situated about 5 minutes walk from where the first picture was taken.
Prime Rose Hill is a posh area on the north side of Regent's Park, commands one of the most iconic views over London. It's a popular picnic and kite-flying spot. The surrounding area of the same name is just as attractive as the celebrities who frequent the gastropubs and quaint cafés along Regent's Park Road and Gloucester Avenue.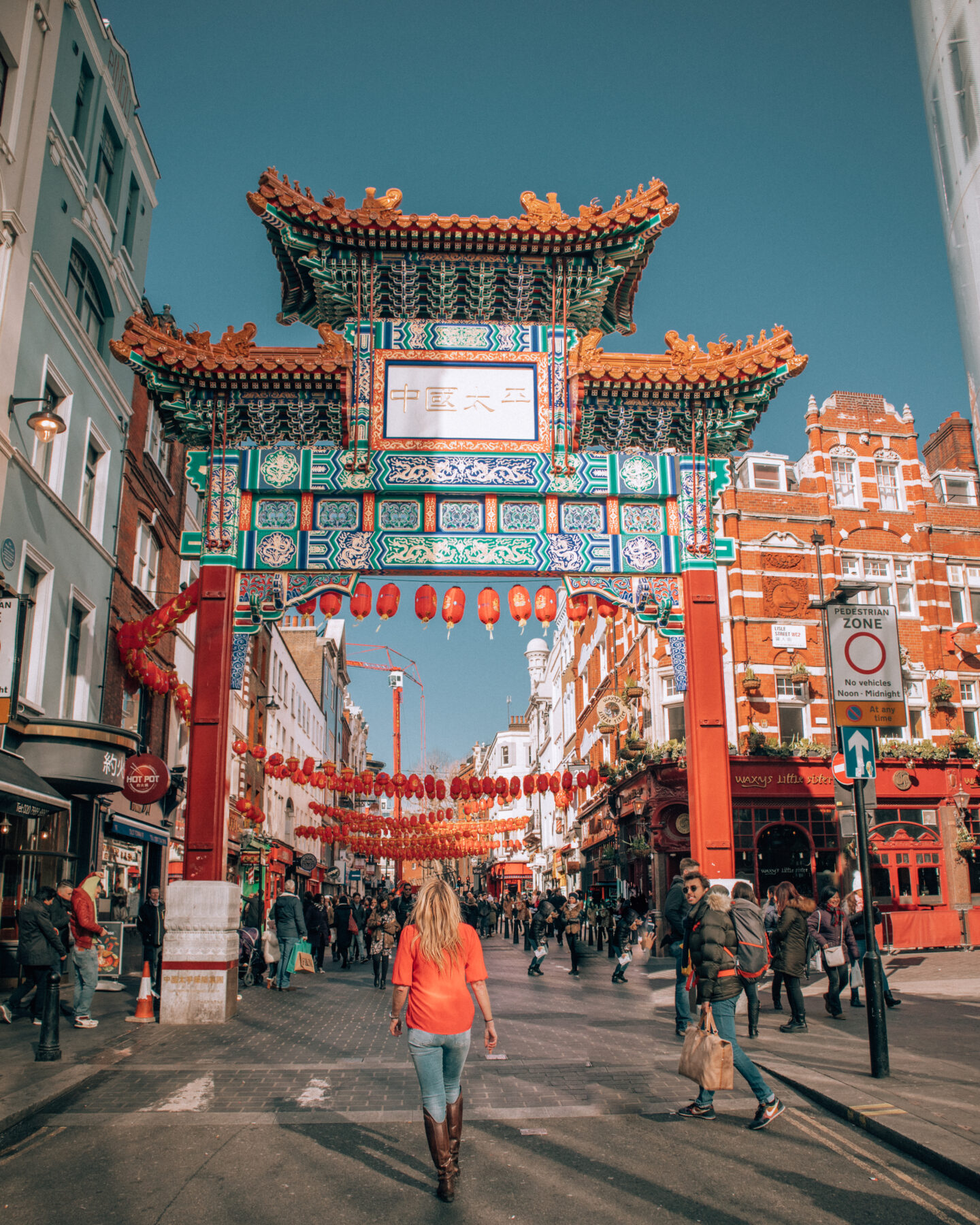 Chinatown!
To visit China Town was high on my bucketlist and to take some pictures from here. As you can see it was very busy. So again I suggest you go here early to be able to shoot without a lot of people in your picture.

But I love the people in this shot, I think it add something extra.
To find this parcticular spot:
10 Wardour St
Chinatown is filled with authentic restaurants and shops. They often have special events to get a flavour of Chinese culture in London.
To find Londons Chinatown:
Chinatown is bound by Shaftesbury Avenue to the north, Rupert Street to the west, Charing Cross Road to the east and Leicester Square to the south. The main focal point is Gerrard Street, which runs through its centre. Chinatown is part of London's West End.
Use this link to learn more about this place:
St. Pancrass Renaissance Hotel!
I know I needed to catch these particular stairs when I was in London!
I had to use my charm to be able to take this picture. You have to ask a guard to get in here if you don't stay at the hotel.
This stairs is seen in a famous music video, guess which one?
To learn more about the hotel, use this link:
/https://www.stpancraslondon.com/en/
The car parked outside St. Pancras!
This is a beauty that I think belongs to the hotel, it's parked in front of the hotel. You can't miss it 🙂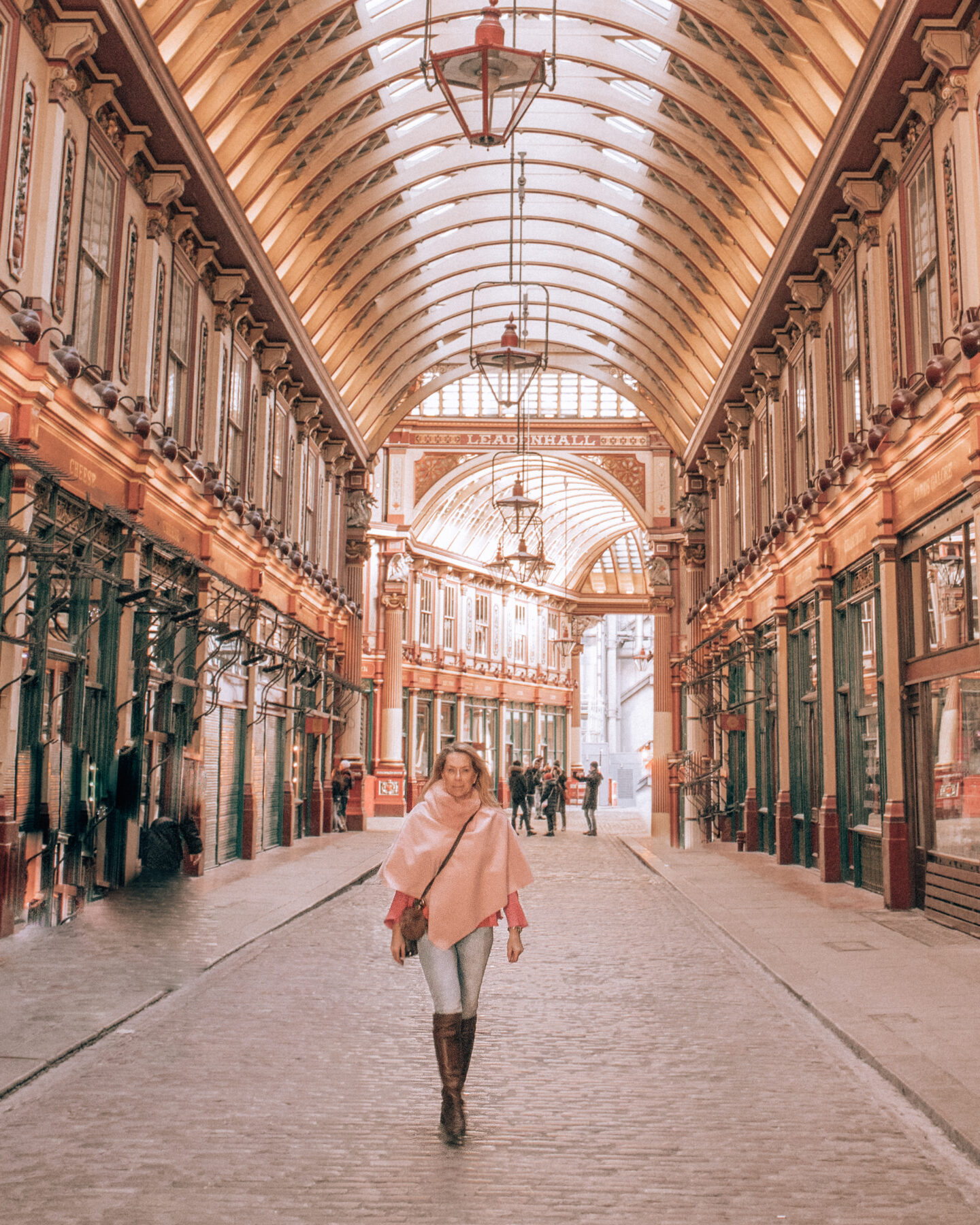 Leadenhall Market!
Let's end this blog post with my last favorite, which is Leadenhall Market
Leadenhall Market dates back to the 14th century and is situated in what was the centre of Roman London. Originally a meat, poultry and game market, it is now home to a number of boutique retailers, restaurants, cafes, wine bars and an award-winning pub.
Starting as the site of a manor, Leadenhall has survived changes in use, rebuilding, and even the Great Fire to become a popular destination for city residents, visitors and workers.
It's located on Gracechurch Street but with vehicular access also available via Whittington Avenue.
To learn more about this place, click on the link.
https://www.leadenhallmarket.co.uk/
I hope you liked the blog post about my favorite photo spots!
Kattis