Just give me this and I will be yours forever! I think I spent more time in the water than on land when visiting this destination. Does it make me a mermaid?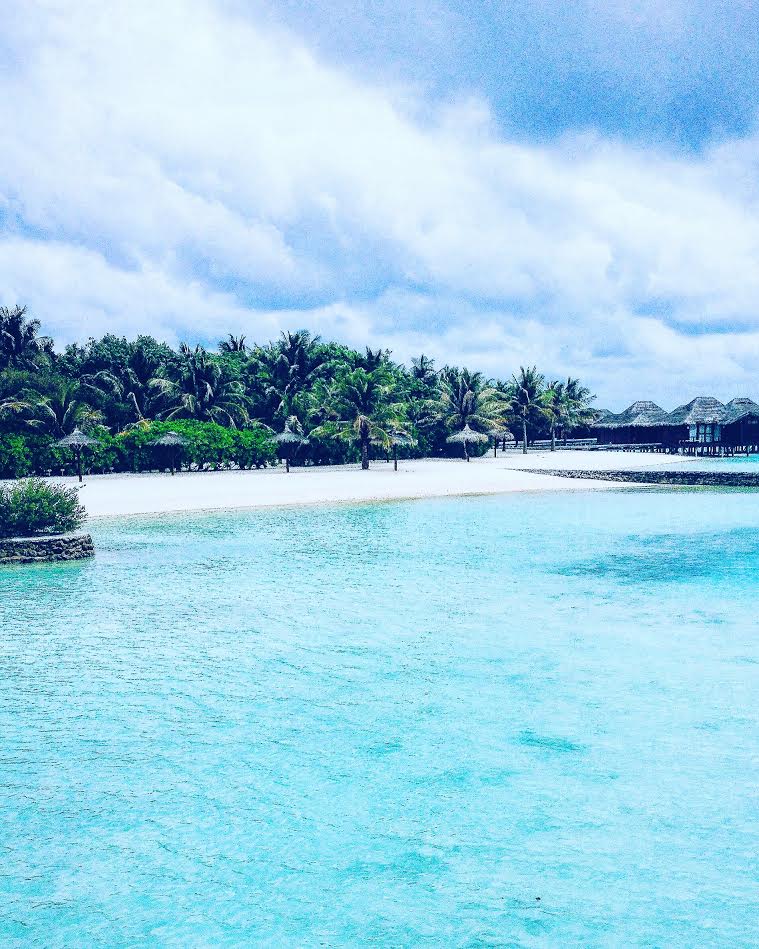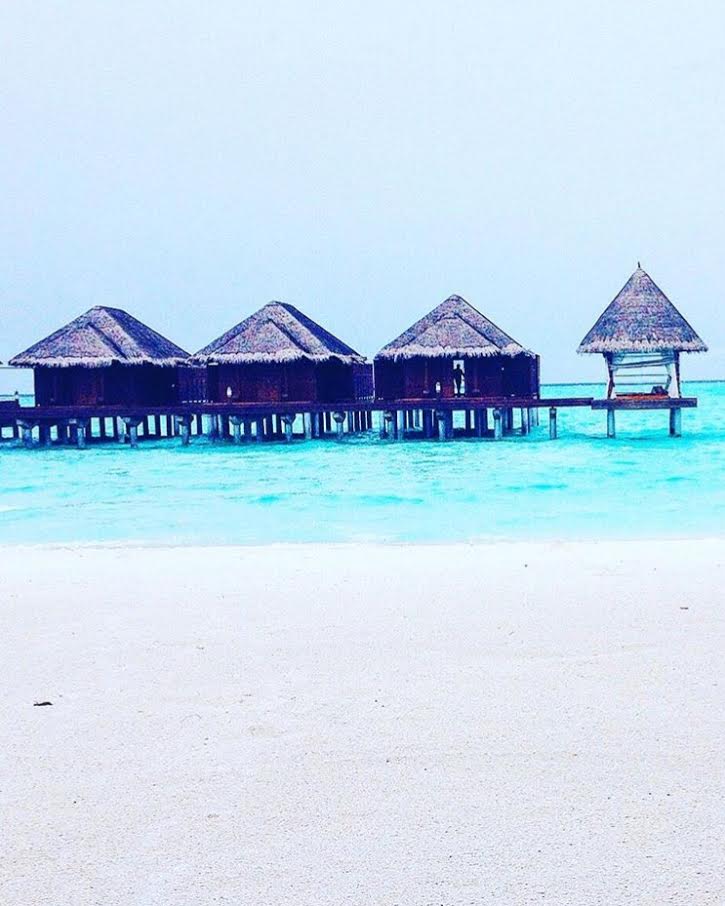 Maldives is located in the Indian Ocean southwest of Sri Lanka, made up of 1,200 coral islands, of which only a couple hundred are inhabited.
In the Maldives the sand is white and powdery, the air trembles at the pleasant 30-mark and the ocean is a few degrees cooler. There are small palm-lined islands, turquoise water and soft beaches.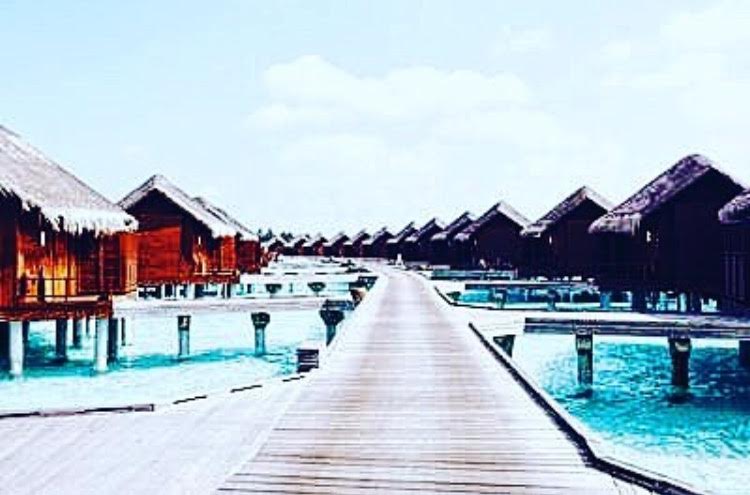 Water villa!
Did you know that there are over 5,000 water villas in the world, and around two-thirds of those are located in the islands of the Maldives!
Anantara Dhigu Maldives Resort welcomes you to discover a tropical paradise island!
Dhigufinolhu Island in the South Malé Atoll, is Anantara Dhigu Maldives Resort, comprising of some of the most spacious luxury villas in Maldives, some with private plunge pools and just a 35 minute speedboat ride from Malé International Airport. Anantara Dhigu's evocative location is matched by a tranquil island design approach that feels like home away from home while providing you with excellent facilities.
Over Water Suite!
Retreat to a luxurious hideaway on a boardwalk over the lagoon and a short stroll from the beach. Wake up to the iconic Maldivian over water experience with sunrise views across the lagoon.
Floor to ceiling glass panels in the bedroom allow natural light to stream through, opening onto a spacious deck where you can soak up the atmosphere and gaze across a palette of blues to a warm ocean breeze.
In-room glass viewing panels in the bathroom floor offer glimpses of marine life unfolding. A sleek bathtub, Grohe rain shower and light grey Italian ceramic tiling throughout completes the contemporary feel of this room. Step onto your sundeck to enjoy sun loungers, outdoor dining, a rinse shower and steps leading to direct ocean access for snorkelling with the lagoon's marine life. This is what you get in Anantara Resorts!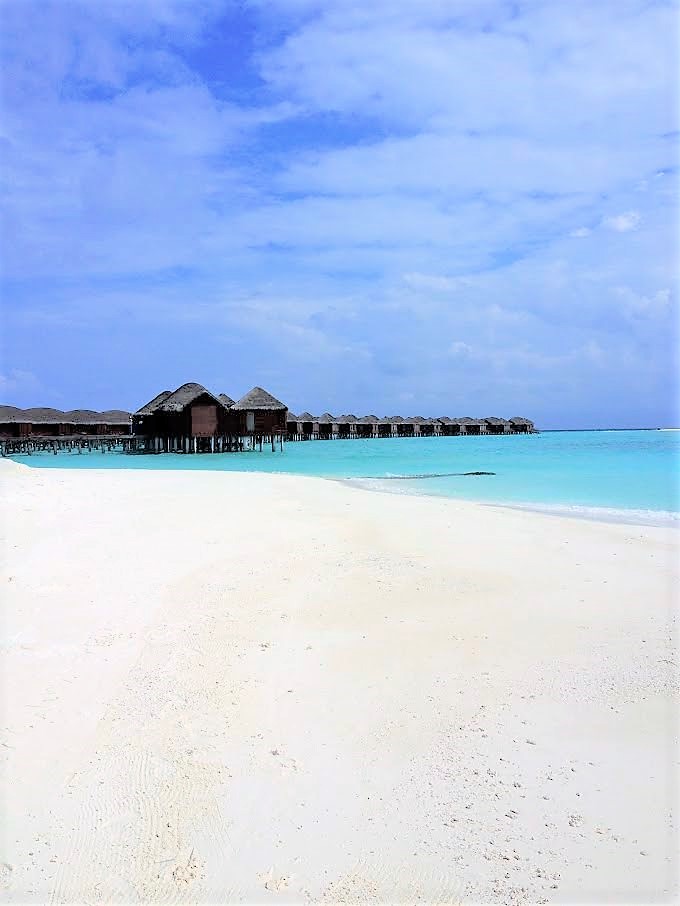 Religion!
Did you know that In 1153 arrived Moroccan Al Berberi to the islands and he got the Maldives to replace Buddhism to Islam a religion that is still the mainstream.
In the late 1800s became a British island kingdom proktektorat but in 1966 came freedom and the Maldives became an independent republic.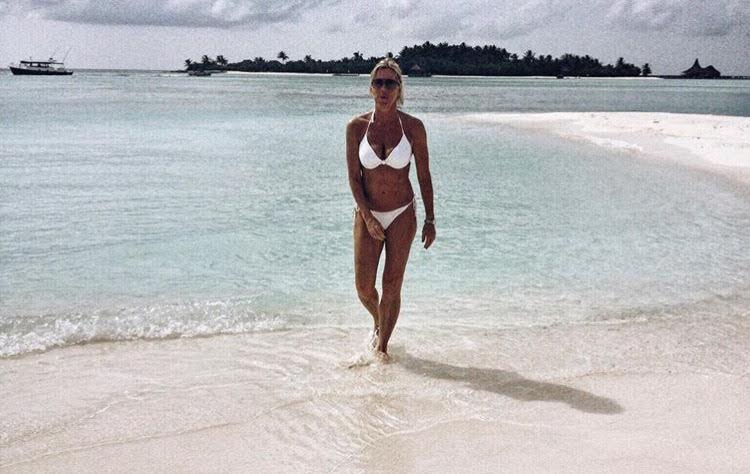 In Maldives you get a more private atmosphere, where the beaches are never allowed to become populated. Your neighbor is and will remain a silhouette on the horizon if you wish.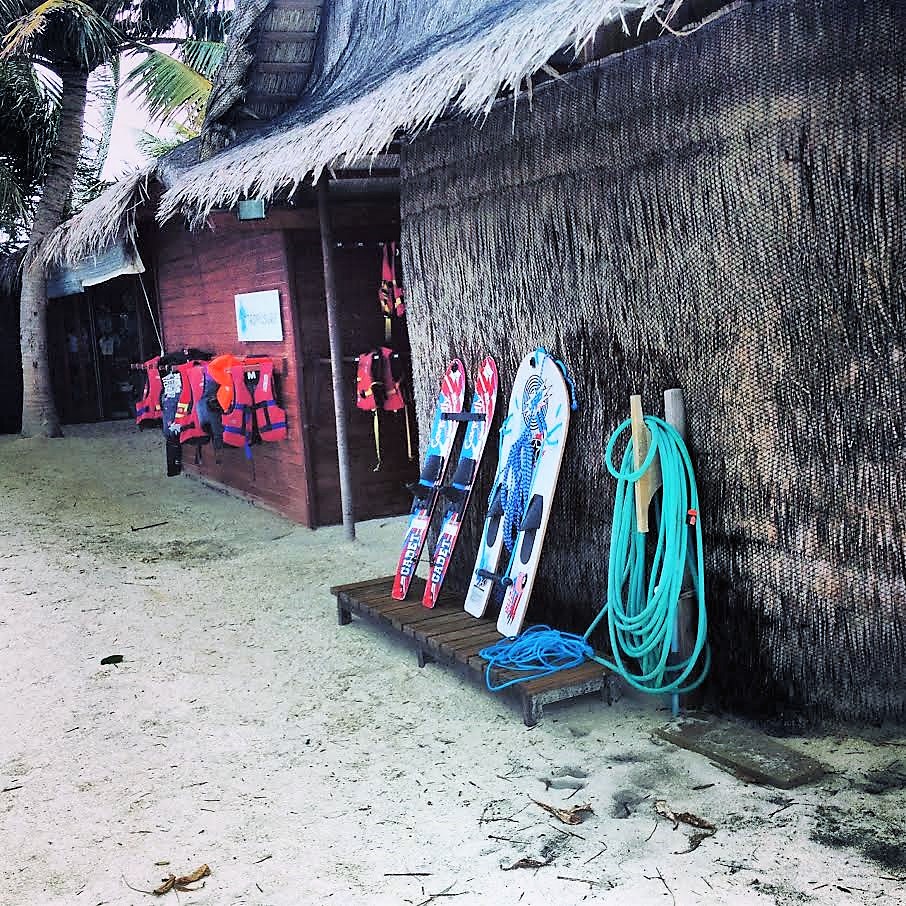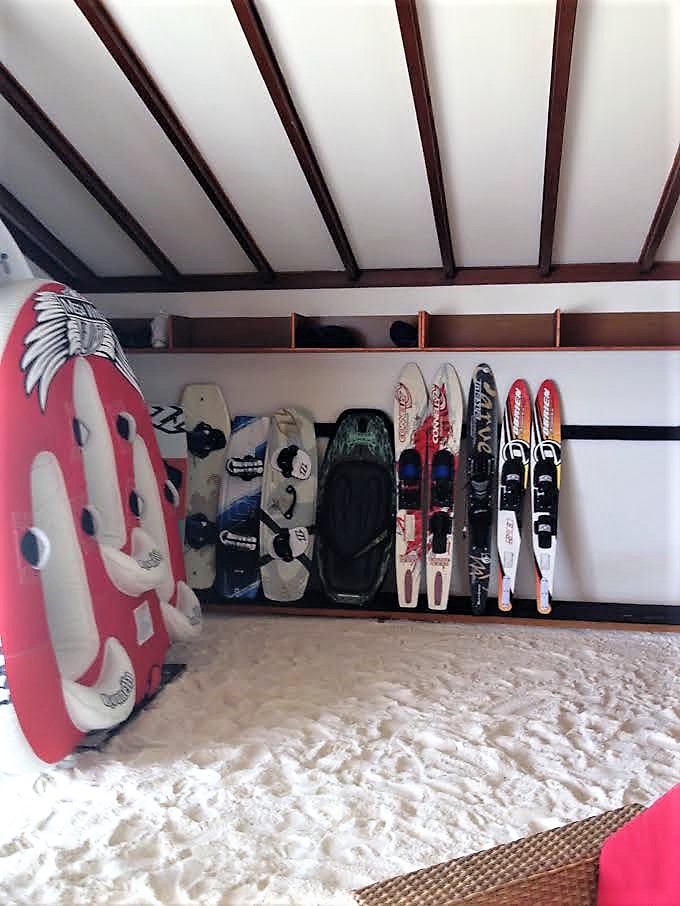 Sports!
Lucky for me who likes sports there are plenty to choose from! Maldives attractions are also largely below sea level many come just to dive and snorkel.
Many hotels offer fitness center and a space for yoga if you don´t want to use the beach. And a few hotels also has a tennis coart.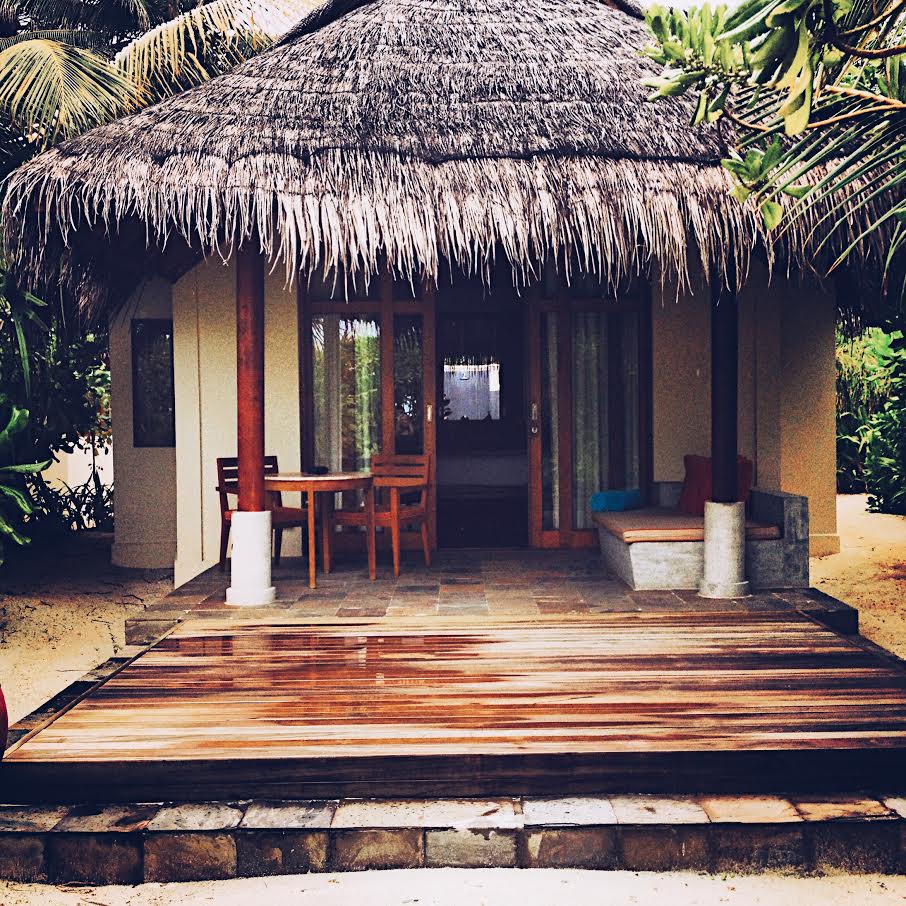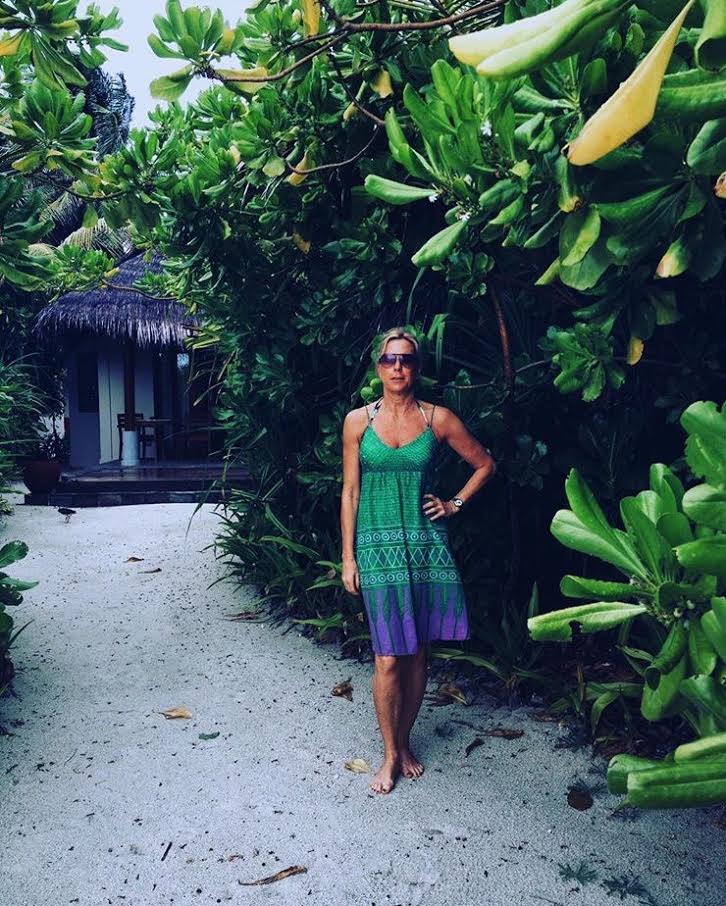 Bungalow!
I don't know which is most cozy… to stay in a water villa or a bungalow right on the beach!
Wake up to the first sun rays glinting off the Indian Ocean horizon, either while you relax in bed and admire the view through floor to ceiling windows, or from your sun terrace that is decked out with loungers and dining furniture.
These idyllic bungalow beach villas offer 125 square metres of natural beauty and luxurious comforts. Designed in tropical island style, a marine colour scheme reflects the seascape and is accented by handcrafted timber decorations. Sleep in a sumptuous king size bed, dressed in the finest linens.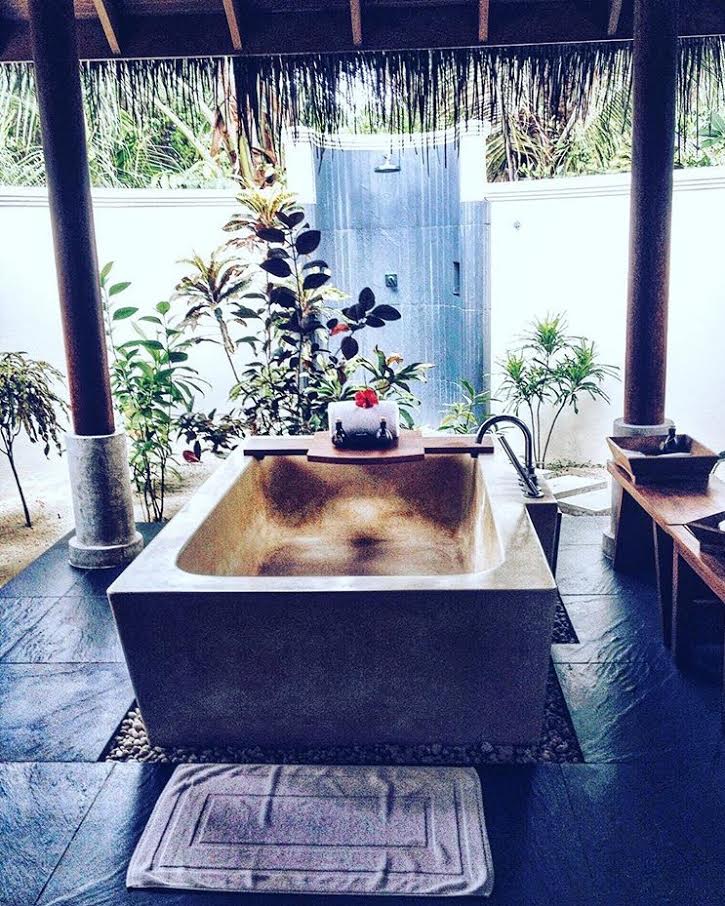 Outdoor bath!
The feeling You get of taking an outdoor bath in your Beach Bungalow before a short siesta in bed!
Your spacious open air bathroom is edged by lush tropical foliage and boasts a large terrazzo bathtub under a thatched roof, or choose between an outdoor, open air rain shower or semi indoor shower.
Your spacious open air bathroom is edged by lush tropical foliage and boasts a large terrazzo bathtub under a thatched roof, or choose between an outdoor, open air rain shower or semi indoor shower.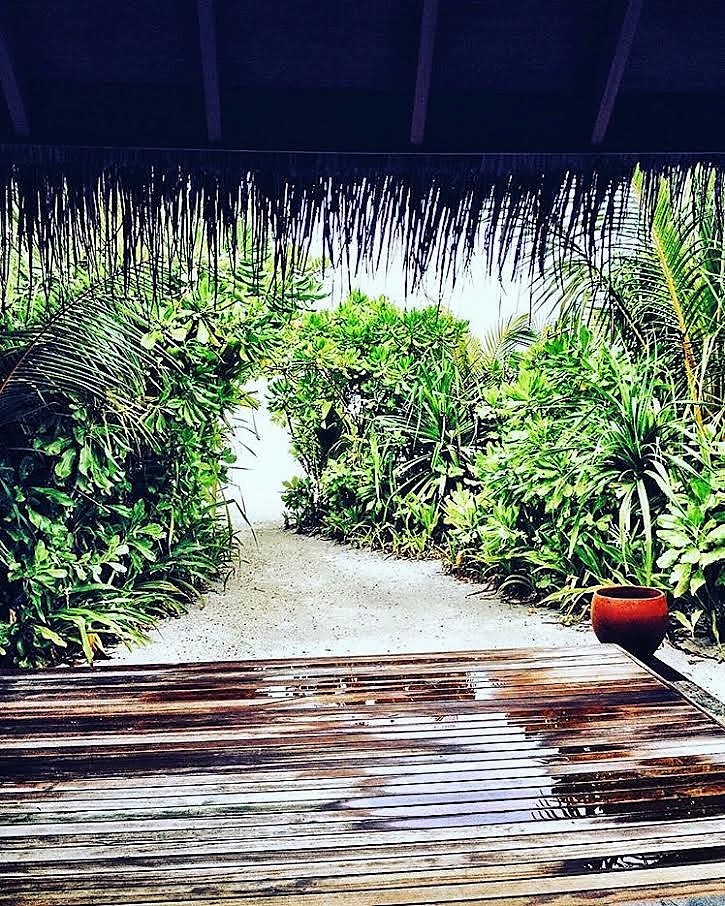 Weather!
After rain comes sun! The Maldives has a warm monsoon climate that is largely affected by the Indian Ocean. Even if the humidity is high, reduce the heat of the sea winds. The average temperature is between 24 ºC and 33 ºC throughout the year.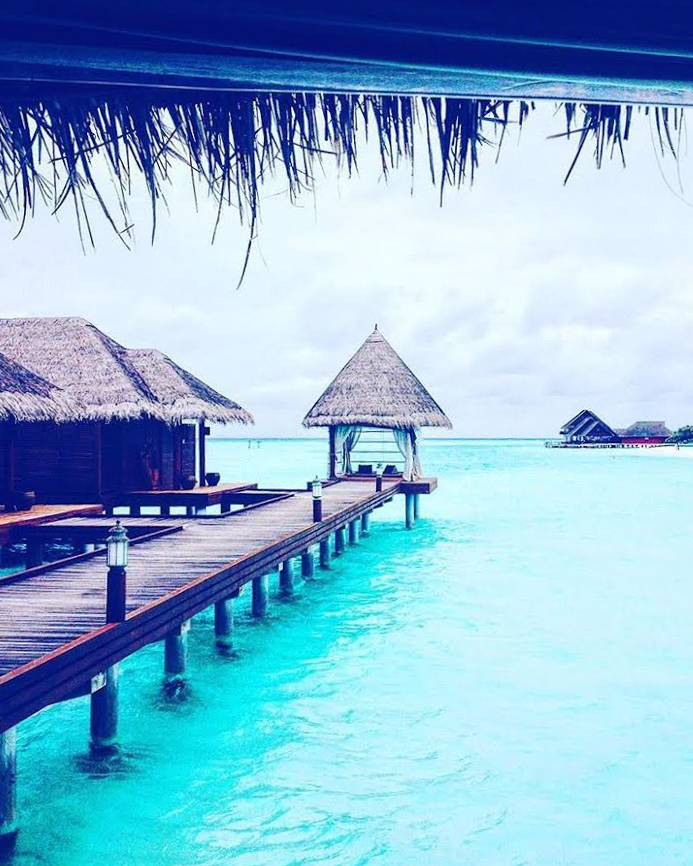 SPA!
Spas are designed to restore balance and harmony between body and mind in an oasis of beauty, grace and tranquillity. Intoxicating aromas of the world's most exotic elixirs and oils are used in treatments designed to deliver radiance, healing and a quiet sense of inner and outer well-being. To take a treatment in these resorts is a must!
Ananatara Hotels!
Anantara Hotels in Maldives are really special!
They are 3 different resorts in total: Anantara Dhigu, Kihavah and Veli!
For more more details:
http://dhigu-maldives.anantara.com/
http://kihavah-maldives.anantara.com/
http://veli-maldives.anantara.com/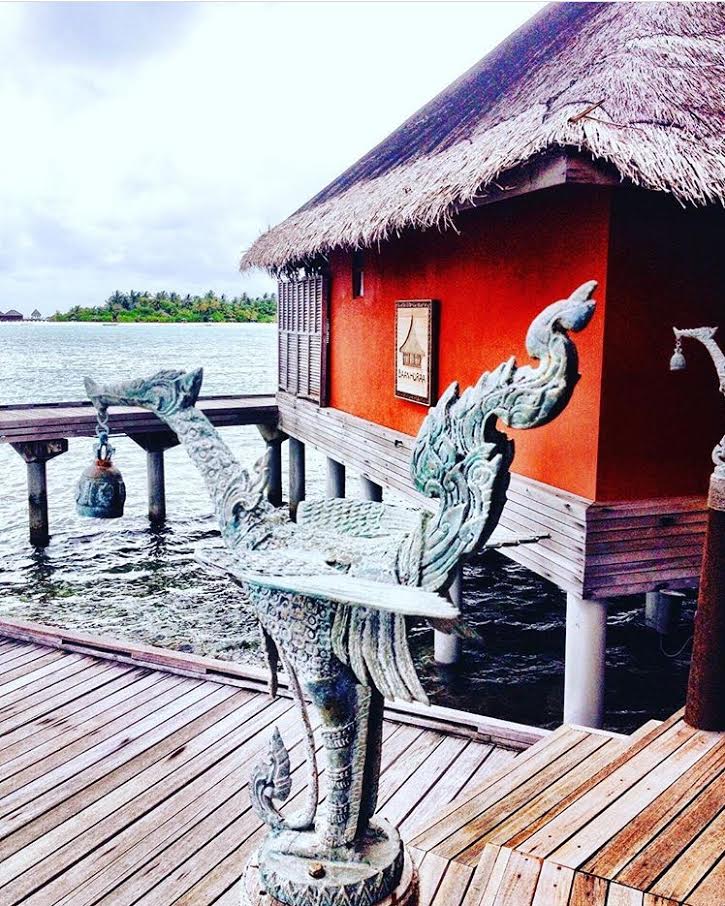 What about restaurants?
Restaurant Baan Hurra is good one! Maldivian cuisine has much in common with Indian as well as Sri Lankansk food.
It involves prominent flavors, very spices, especially curry, exotic vegetables and fruits.
Coconut milk is used abundantly in the Maldivian cuisine and many dishes have sweet undertone, as well as milder strength than what is usually available in India.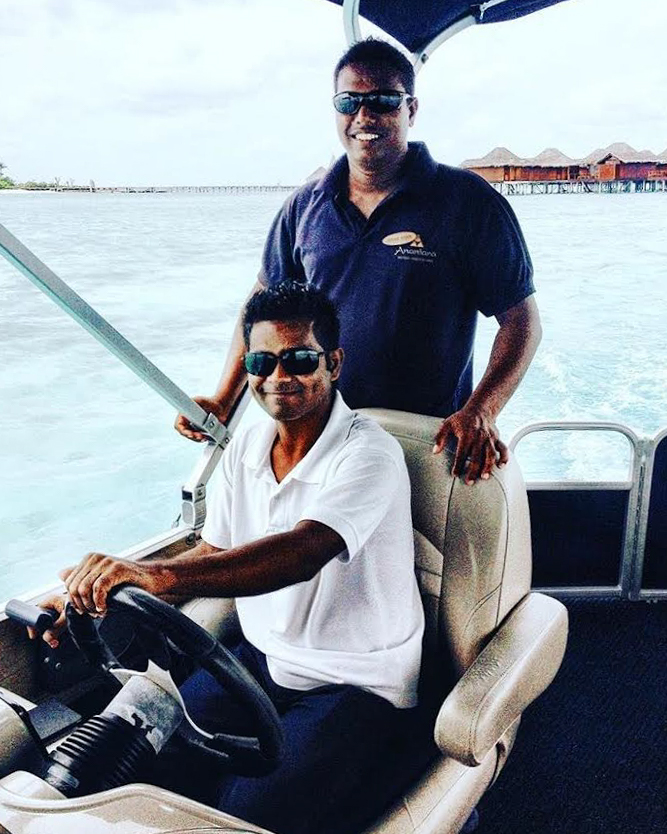 Did you know!
Islands further away are not impossible to visit but to get the trip to the islands outside the tourist zone requires a special "Inter Atoll Travel Permit". Such may only those who are invited by someone who lives on the island in question.
Alcohol!
In the Maldives, it is strictly forbidden to introduce any alcohol at all in the country. If you bring this upon arrival to Male seized this and kept at the airport until your return flight. It is also forbidden to serve alcohol at restaurants in the Maldives' capital, Male.
On the resortislands, there is a state of emergency, and they serve alcohol.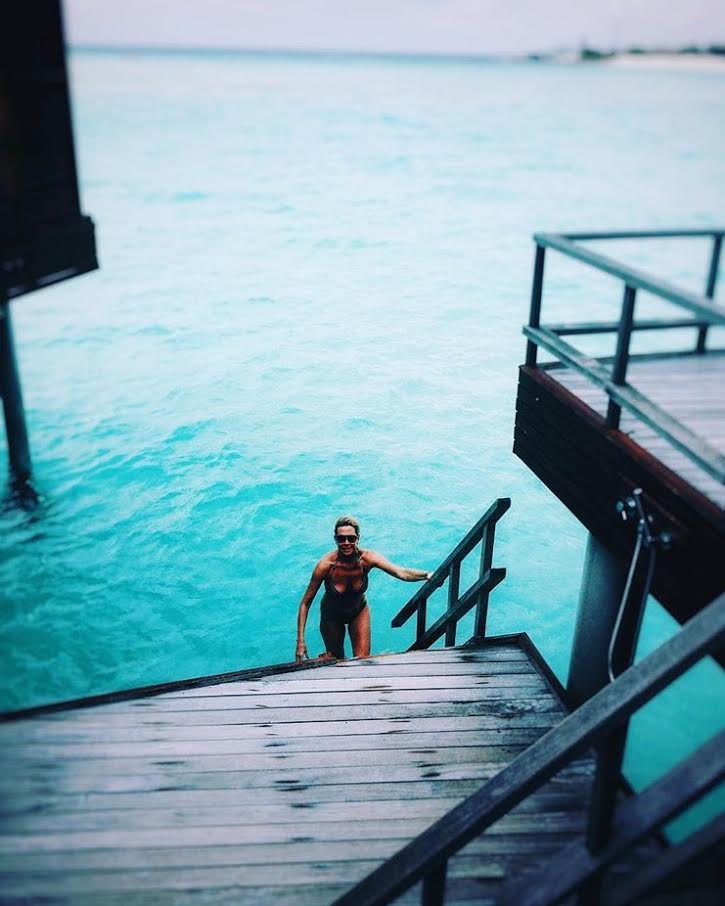 The color of the ocean!
The colors and light in Maldives is very special! It's the coral reefs and sandbars that create shifts in the color, from deep blue to the clear turquoise shades.
Maldives with its very unique marine world would attract with no doubts, many divers from all over the world to meet mantas, swim with dolphins, to feel the excitement while encountering the species as hummer head sharks or migrant whales.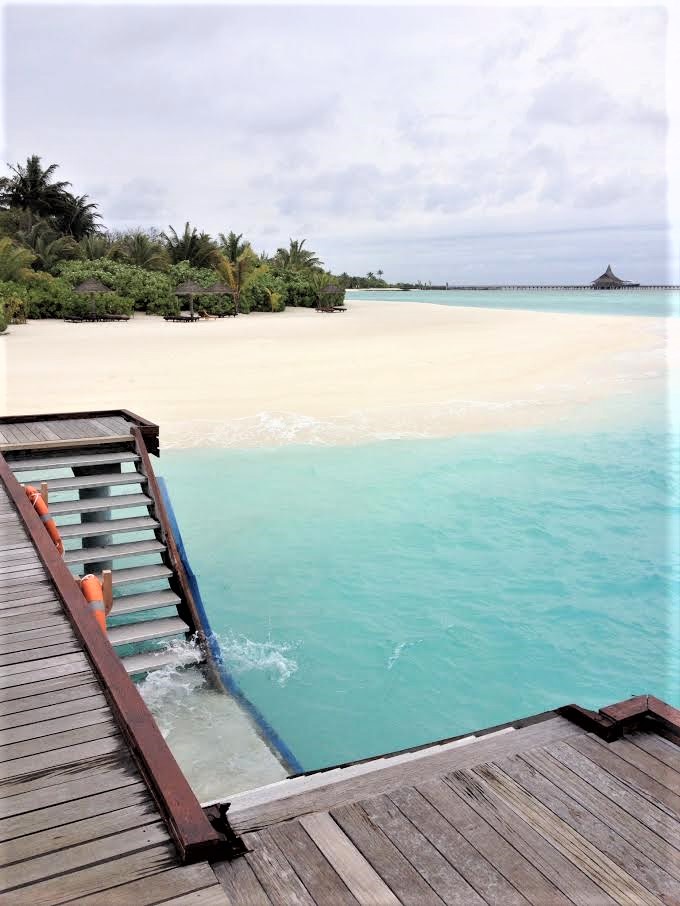 Best Times to Visit Maldives!
Even if it´s cloudy it still looks like a paradise! The best time to visit the Maldives is May to November.
Although you'll experience some rain during the southwestern monsoon that occurs at this time, you'll have the least company and best prices at the resorts. Plus, surfers will catch the best waves, and divers will see the most life on the reefs. December to April is the high season, which encounters the drier northeast monsoon.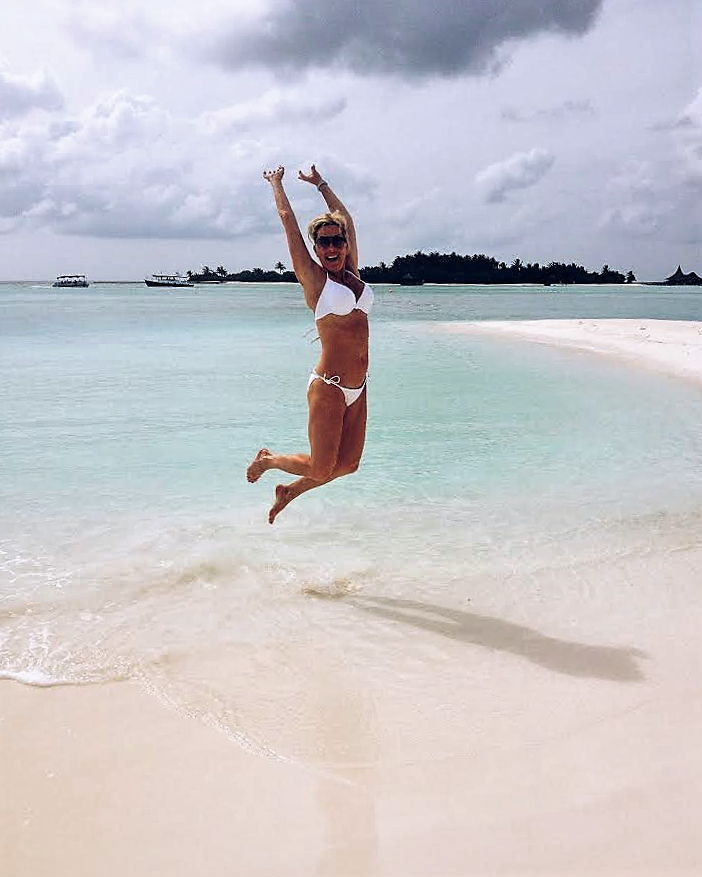 Did you know!
99 % of the area is hidden under the crystal clear waters of Indian Ocean!
Maldives, archipelago is romantic and ideal for honeymoon and it's also safe and friendly.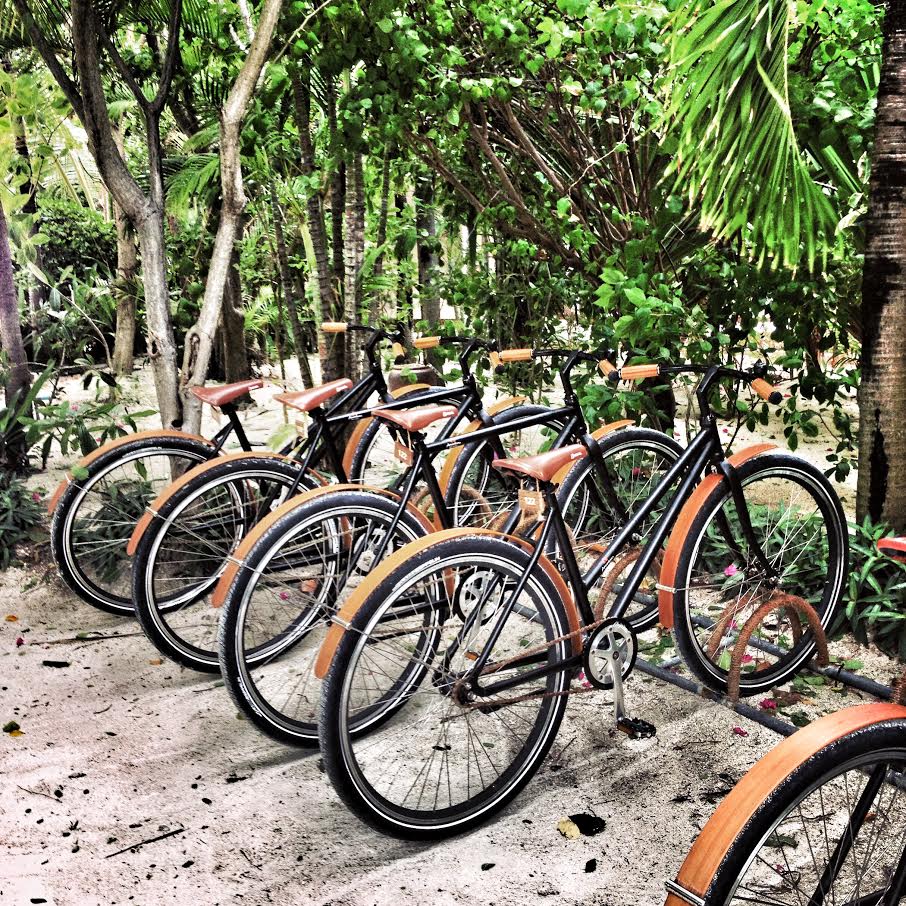 Bicycles!
Pretty good that the hotel offers bikes then it takes a few minutes to walk around the atoll!
The use of bicycles is not a new idea to the island nation. It is widely known that the Sultans rode them, and so did the cabinet ministers and the elite. Bicycles were the only mode of transportation until the introduction of cars in the late 60s and early 70s. The police force had previously purchased several hundred bicycles to be used for patrol. A number of island resorts offer bicycles and bike tours.
In the 70s key events such as Independence Day or Republic Day are marked with bike rides around the capital. In 2010 when climate change awareness events was held in Malé, along with the world famous underwater cabinet meeting, the entire cabinet members marked the day with a bike ride in the capital Malé.
In Septermber 2014, United Nations Development Programme in Maldives and the Ministry of Tourism of the Maldives, held a bicycle ride with the purpose of raising awareness and engaging the community on the issue of climate change through promoting the use of bicycles or non-motorised vehicles as a means of transportation in the Maldives.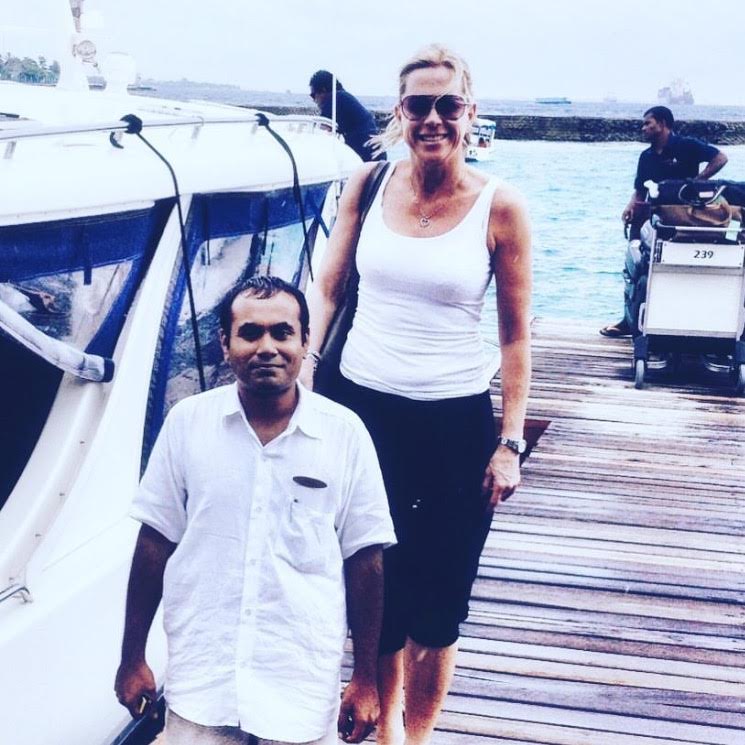 Airlines flying to Maldives from Sweden!
For example Etihad Airways, Qatar Airways and Emirates Airlines. Although SAS and Britih Airways flies to Male, in cooperation with the Sri Lankan Airline.
From Stockholm to Maldives estimated flight time is approximately 10 hours and 30 minutes. There is always at least one change on the way.
The trips to all the islands starts from Male. You can either go by boat or by airplane taxi if the hotel is far away. The flight is an amazing experience in itself! Seeing atolls from above feels completely surreal!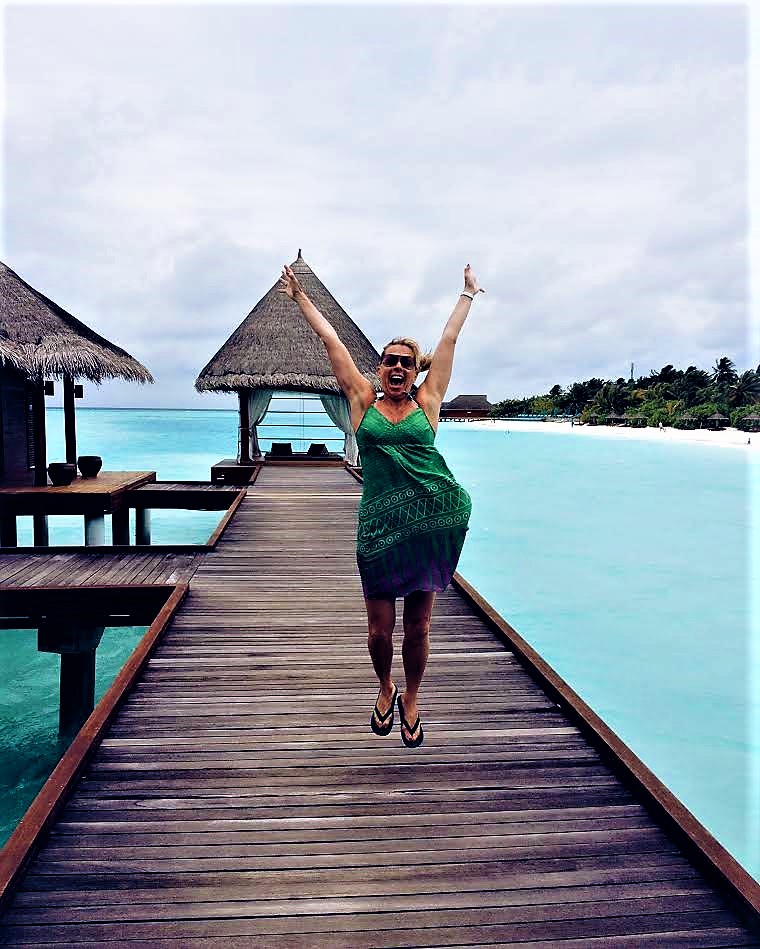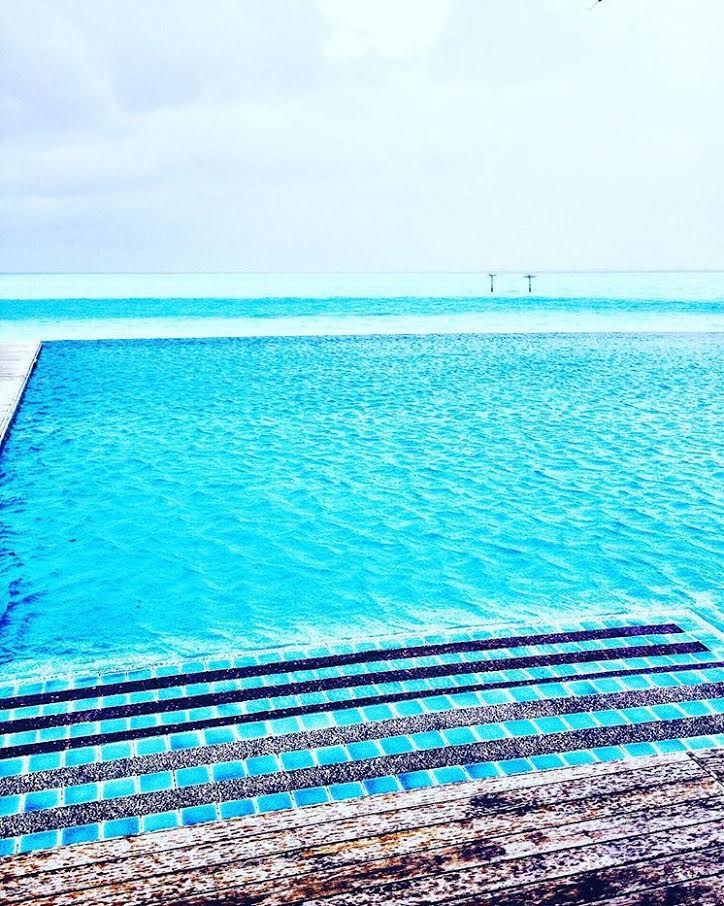 No point to rush!
In the the Maldives there is no point to rush, just relax and read a book or two while watching the turquoise sea.
With that said this place is not for everyone, for me it's perfect to stay for one week but I'm not i diver. For people who want's to stay active it can get a bit boring after a while in paradise! 😉
For those who have good eyesight is a hammock out there! 🙂
I think that Maldives is a must to visit ones in a lifetime! xoxo