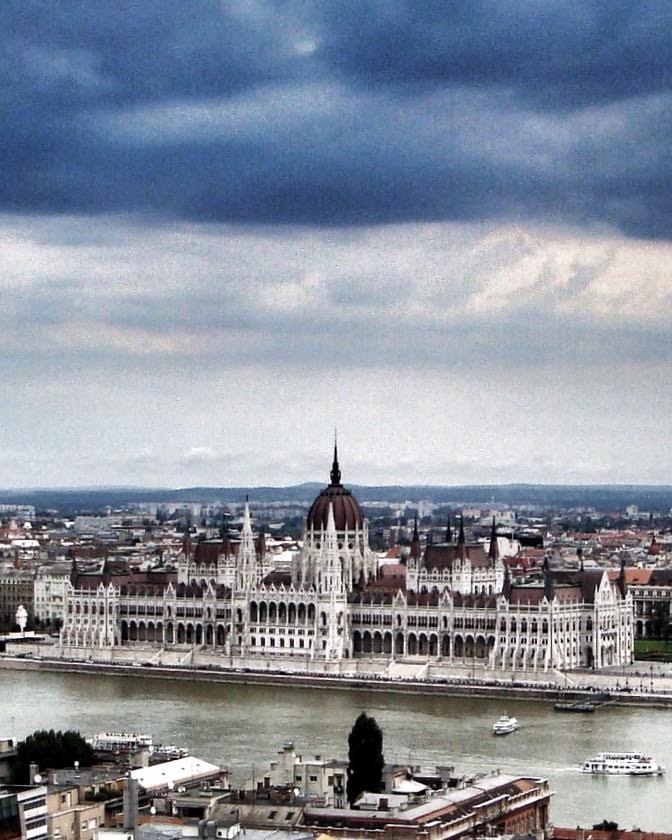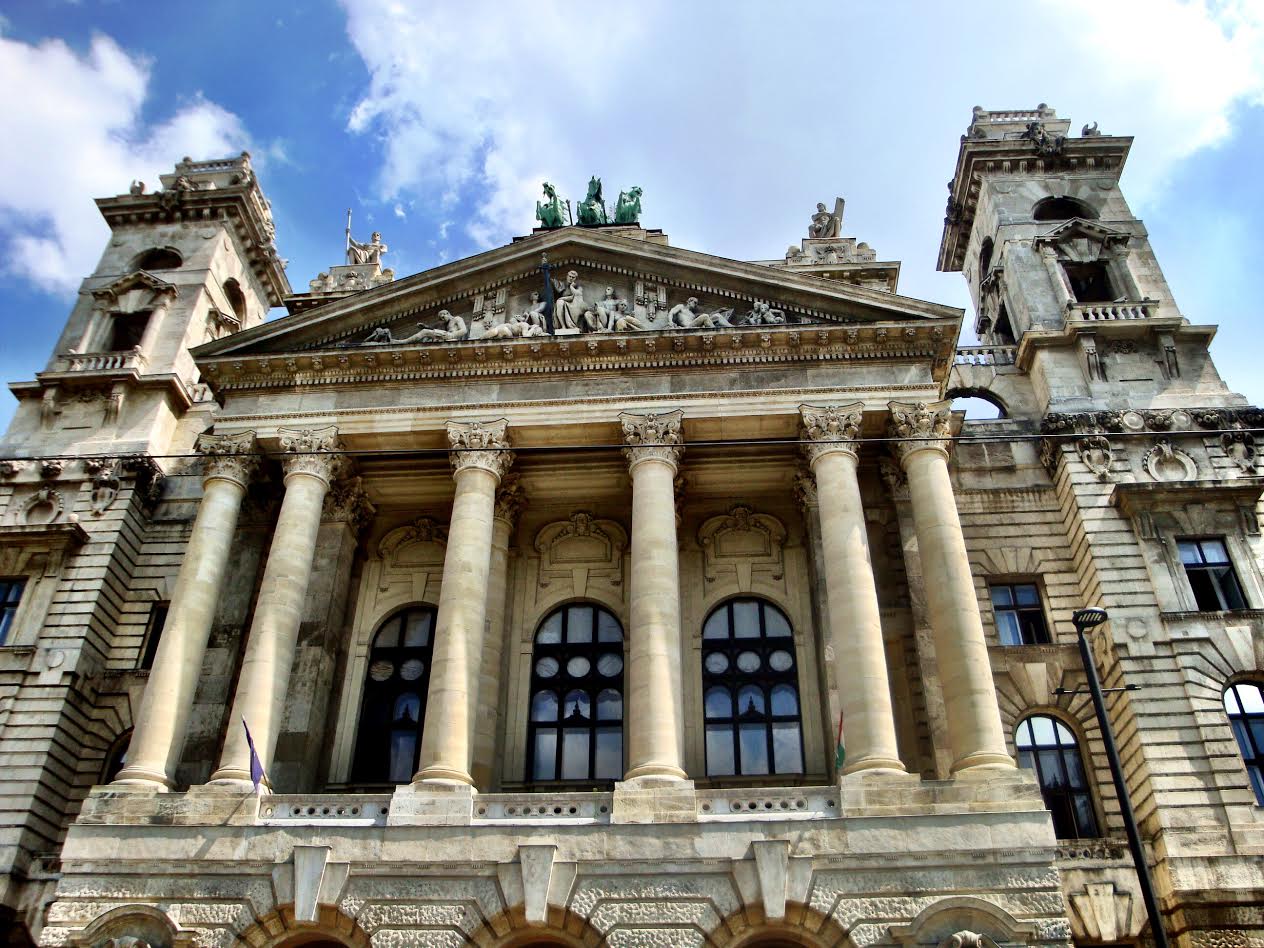 So happy to show this destination that we visit. Actually we didn´t have any feelings about this city before we got an invitation but now we love it! Did you know that the fab music video Fireworks by Katy Perry was filmed her at the castle?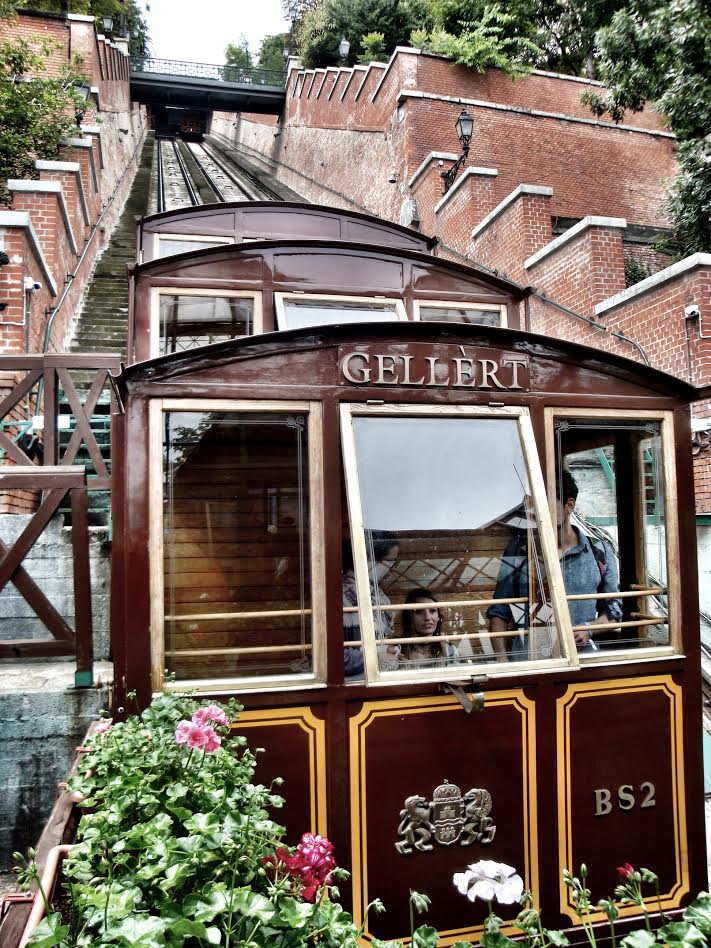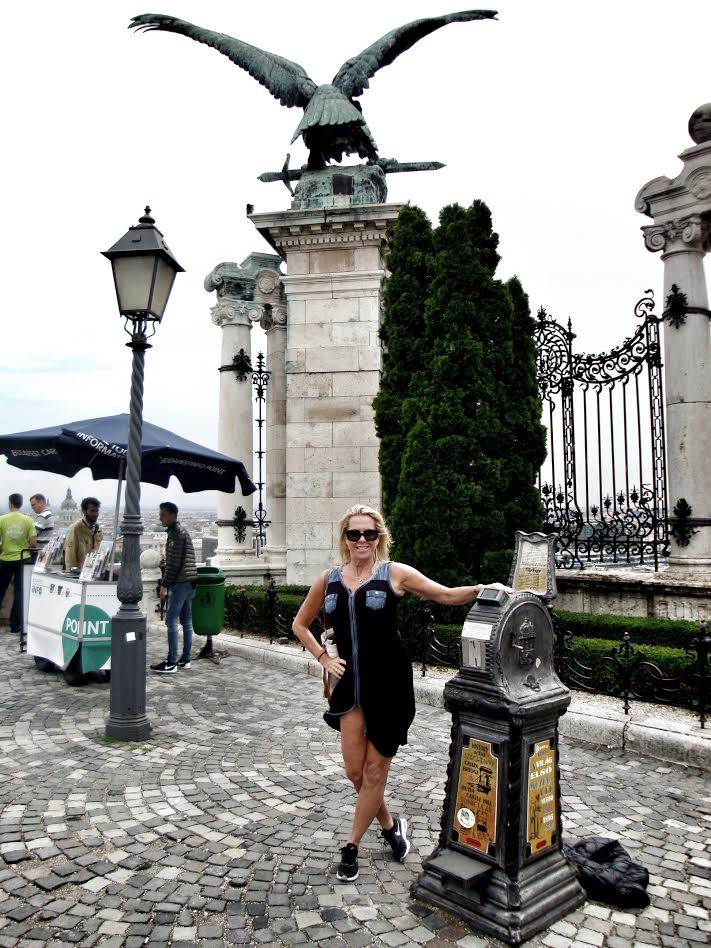 If you want to take the sweetest way up to the castle district, take the funicular. The view during the ride is beautiful. How happy you become when your about to visit the castle!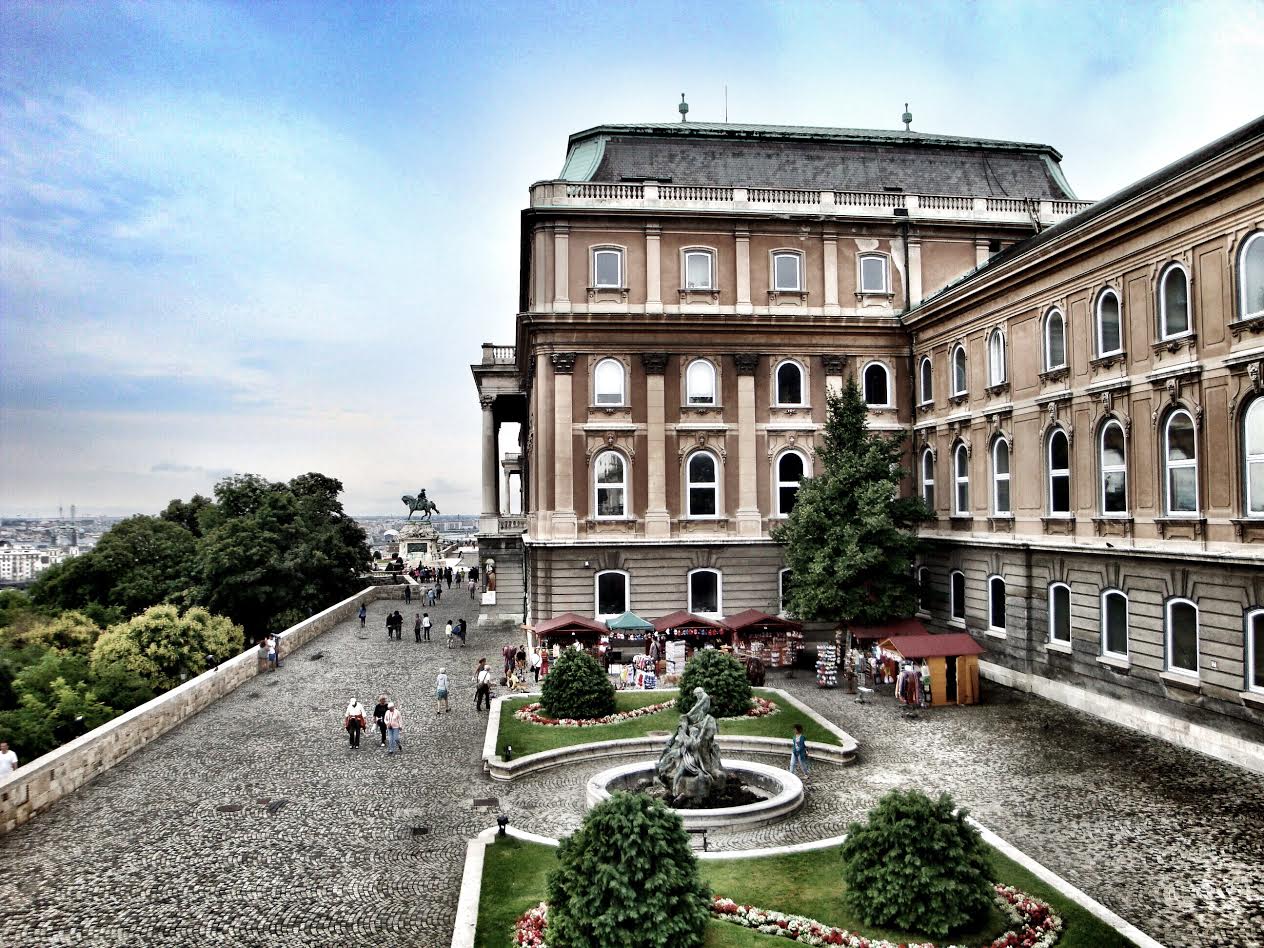 Buda Castle and its many courtyards host several festivals and events all over the year including an international wine festival, a beer festival and a folk art festival. Admission to the Castle itself is free, you'll have to pay entry fee to the museums and the Hungarian National Gallery.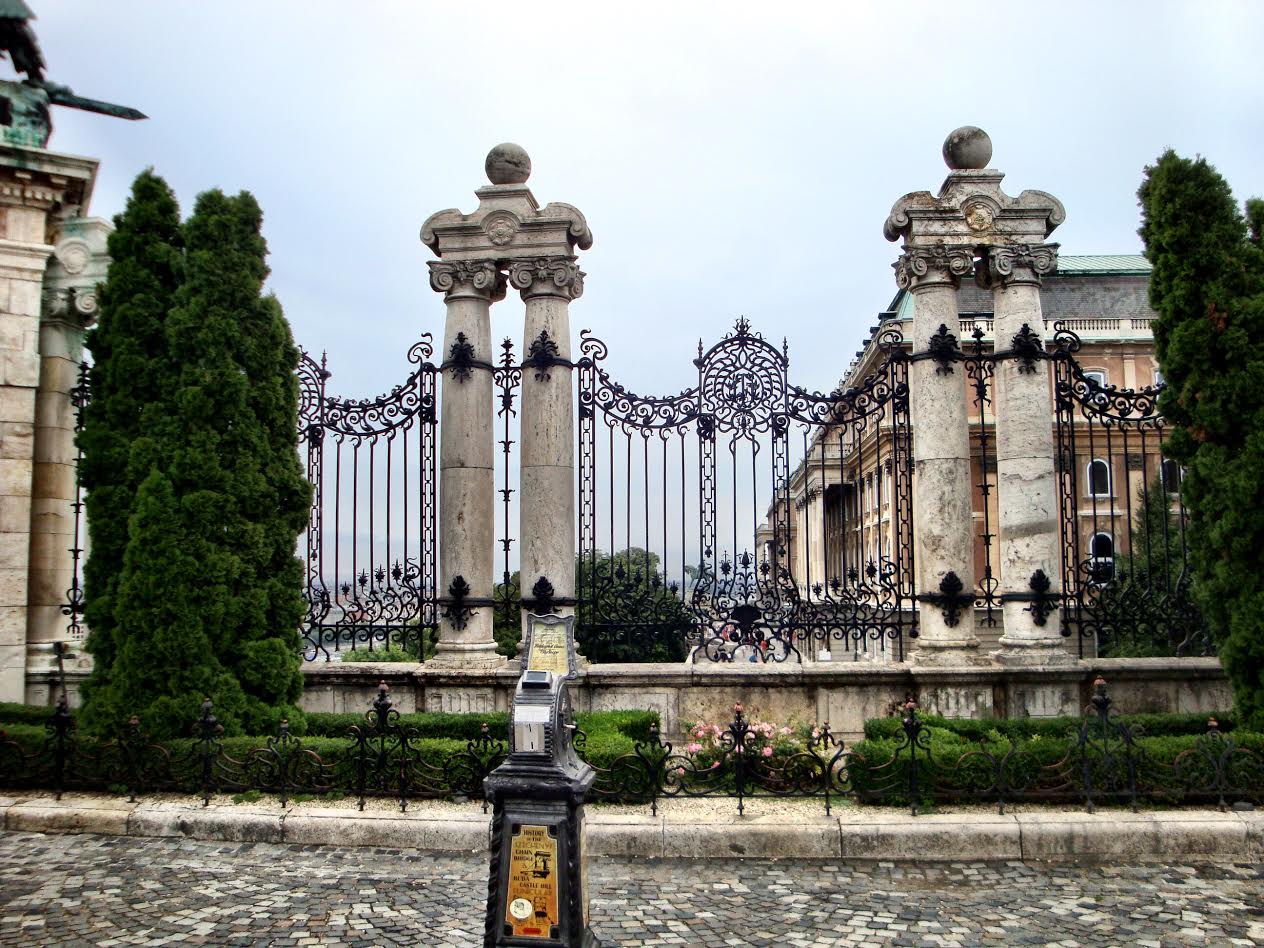 I'm in love with the fence that surround the building!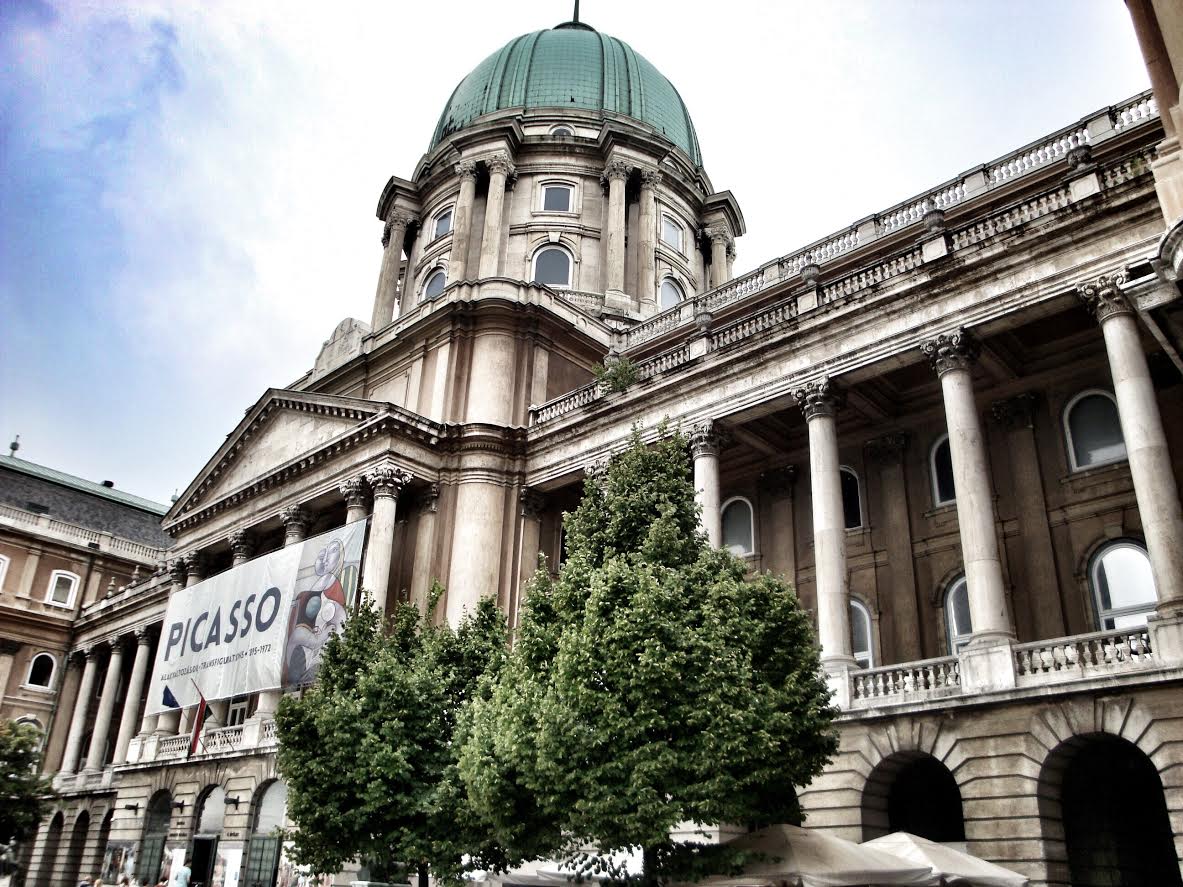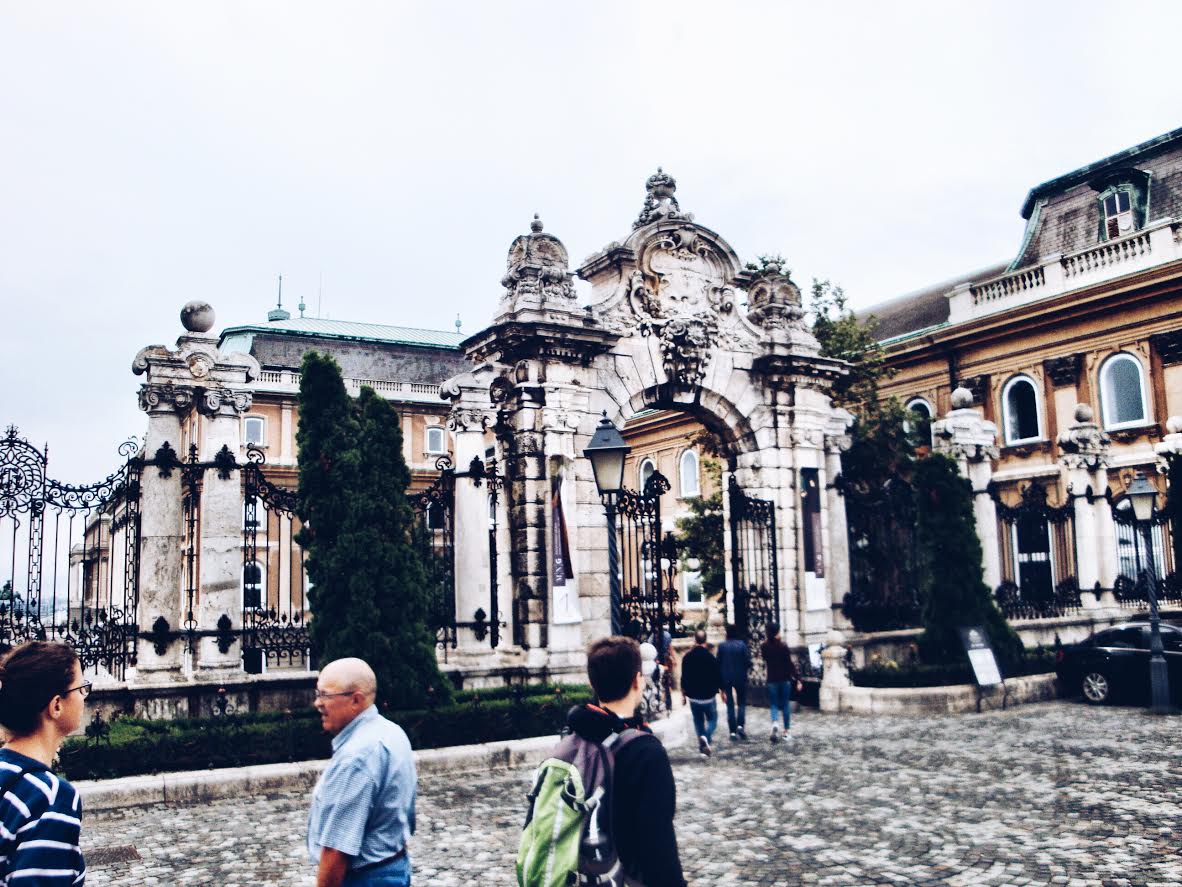 The Castle Hill is beautiful and here you will also find Budapest Old Town.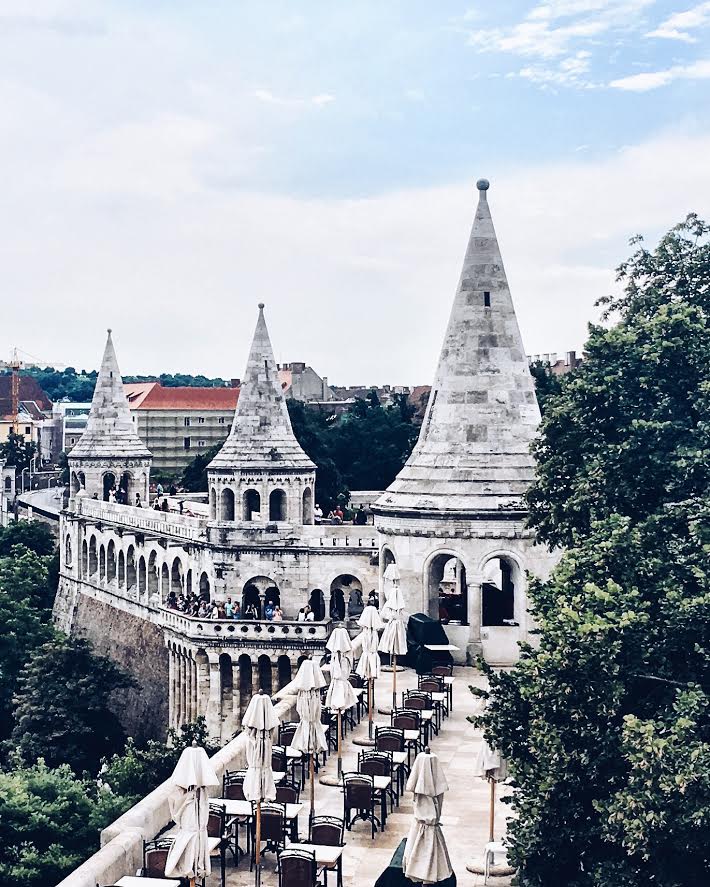 This is Matthias Church!
The king had both of his weddings here. His coat of arms with the black raven is still visible on the south tower. The first king crowned here in 1308 was Charles Robert and the last one Charles IV of Habsburg in 1916. During the Turkish occuppation it was converted to a mosque and after the reconquest of Buda it was reconstructed in baroque style but it still preserves some of its oriental atmosphere.
Fisherman's Bastion is like a fairy tale! It were built in the 19th century to serve as a lookout tower for the best panoramic views in Budapest. Designed by architect Frigyes Schulek and built between 1899 and 1905, the whitestoned Fisherman's Bastion is a combination of neo-Gothic and neo-Romanesque architecture and consists of turrets, projections, parapets and climbing stairways.
Fishermen's Bastion!
In medieval times, the fish market was nearby and the bastion was built to commemorate the fisherman who protected this part of the city.
Restaurant Pierrot is a good one!
Pierrot is featured in the Michelin Red Guide since 2005 and have been awarded 2 hats by Gault Millau. Actors, superstars, artists have visited Pierrot among them the bands Depeche Mode and AC/DC actors Marcello Mastroinani, Sir Roger Moore, Antonio Banderas, Jeremy Irons, Robert de Niro….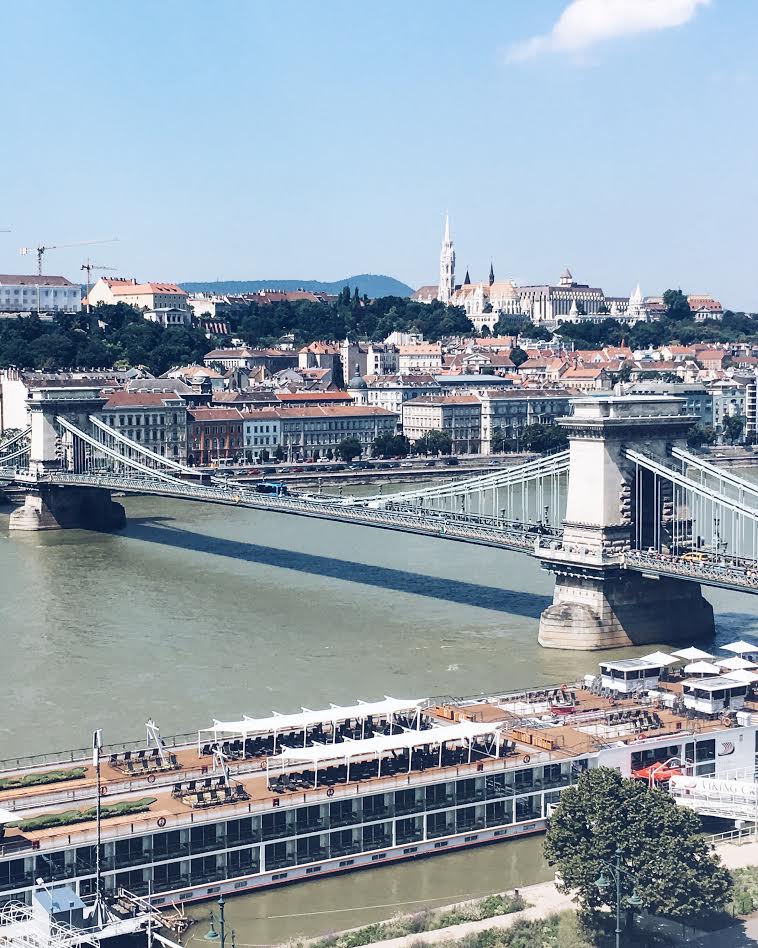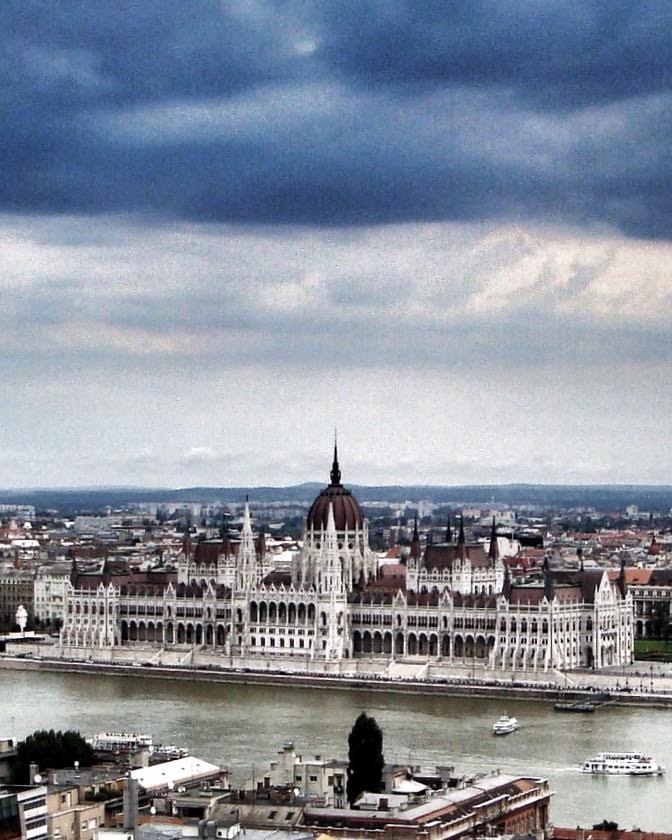 Chain Bridge!
There are a total of eight bridges, but this was the first permanent bridge between Pest and Buda, and the second permanent bridge on the full length of Danube. The bridge was completed the most known bridge of the Hungarian capital. The oldest, indisputable most beautiful and certainly the most photographed of the bridges.
The Budapest Parliament. One of Europe´s oldest legislative buildings, it has 691 rooms, 20 km of stairs and at 96 meters.
This Parlamiant building is insanely beautiful! It's also considered as one of the most beautiful parliamant buildings in the world!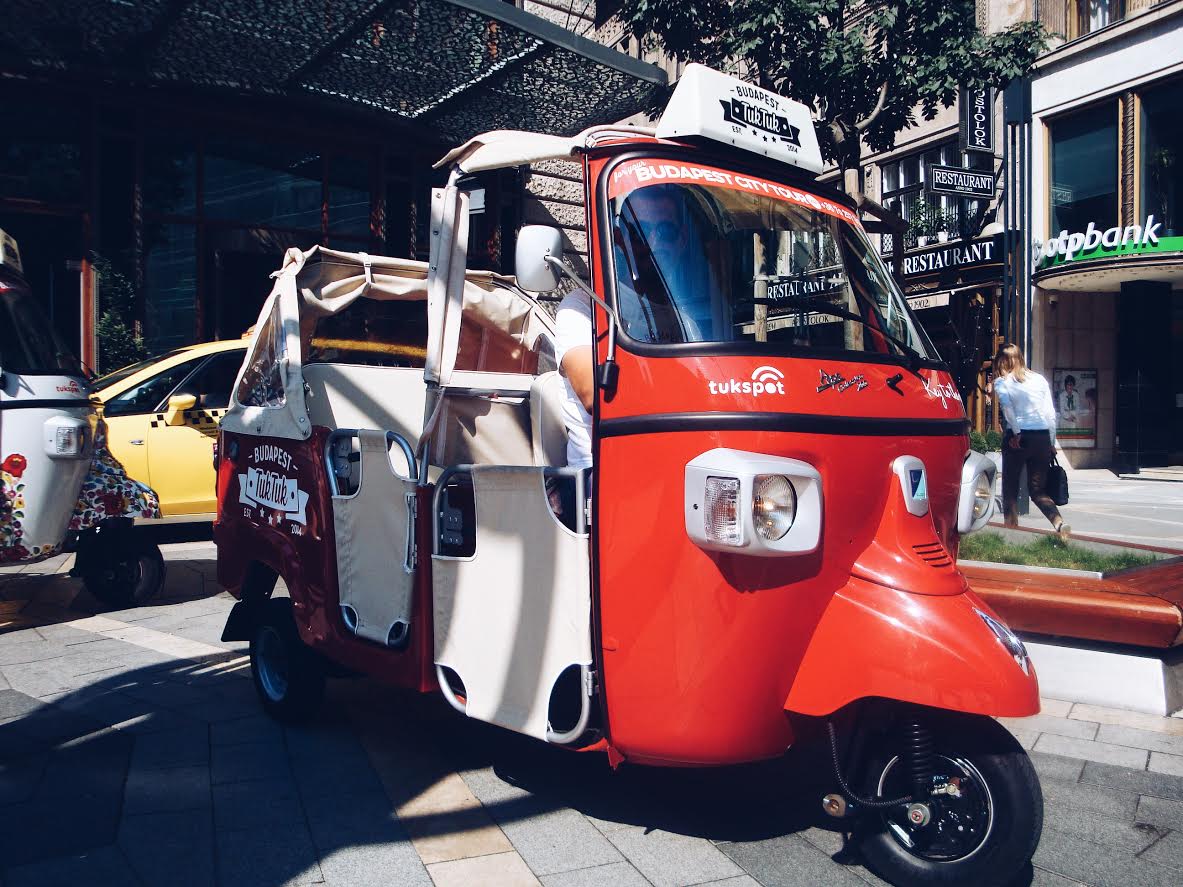 Tuk Tuk for a day!
Let's rent a Tuk tuk for a day such a fun way to get to know the city. Tuk tuk in Budapest is quite new. There are about 10 pieces. You can rent them all for your event.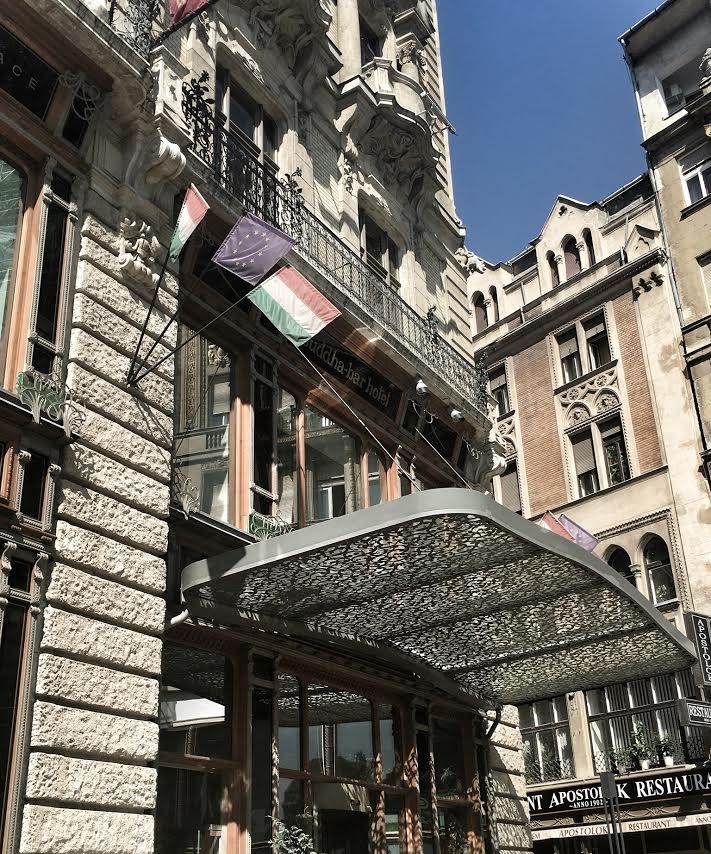 Buddha Bar Hotel!
Hello fab Buddha Bar Hotel nice to meet you! In 2013 Buddha Bar Hotel was awarded the Award Best International Hotel Interior at International Hotel Awards in London, and became the first hotel in Hungary with this award. The hotel is located in a historic palace from the 1800s.
You must try to eat at the famous Buddha Bar Restaurant!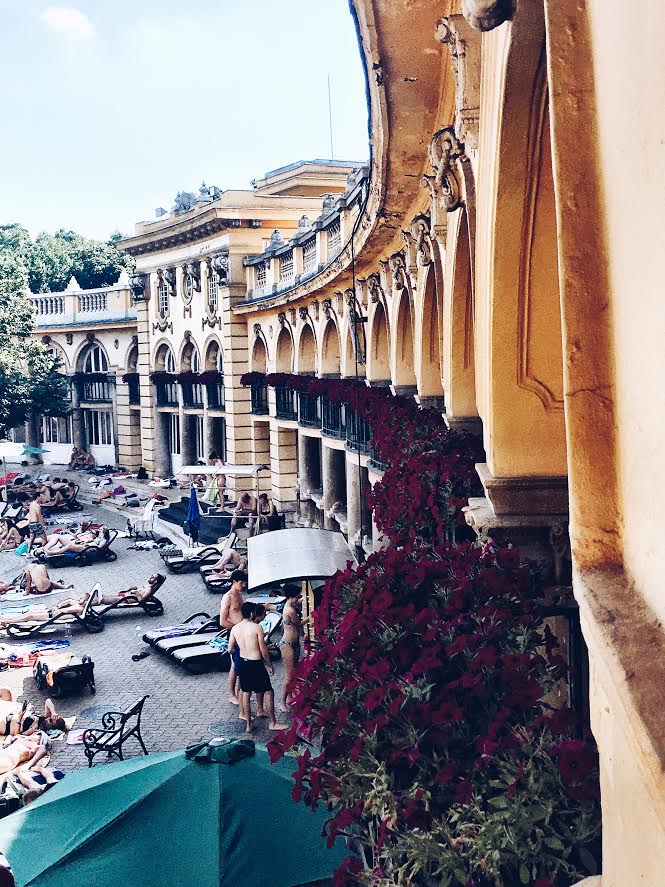 Széchenyi Bath!
Visiting the Széchenyi Bath I was finally able to put on my bikini!
One thing I knew about Hungary as a child is that they are really good at water polo. Budapest isn't called the City of Baths for nothing. Hungary is a land of thermal springs and Budapest remains the only capital city in the world that is rich in thermal waters with healing qualities.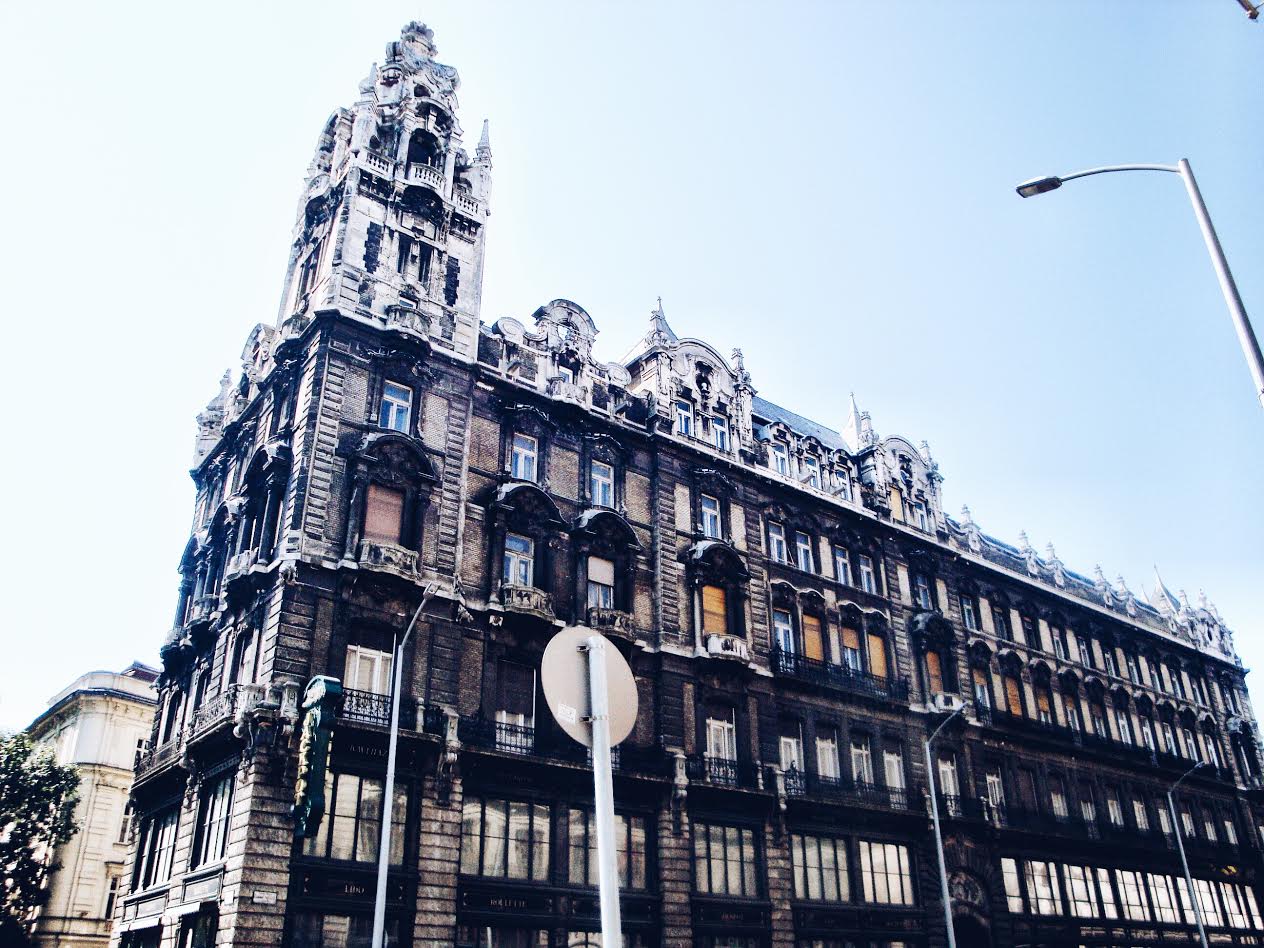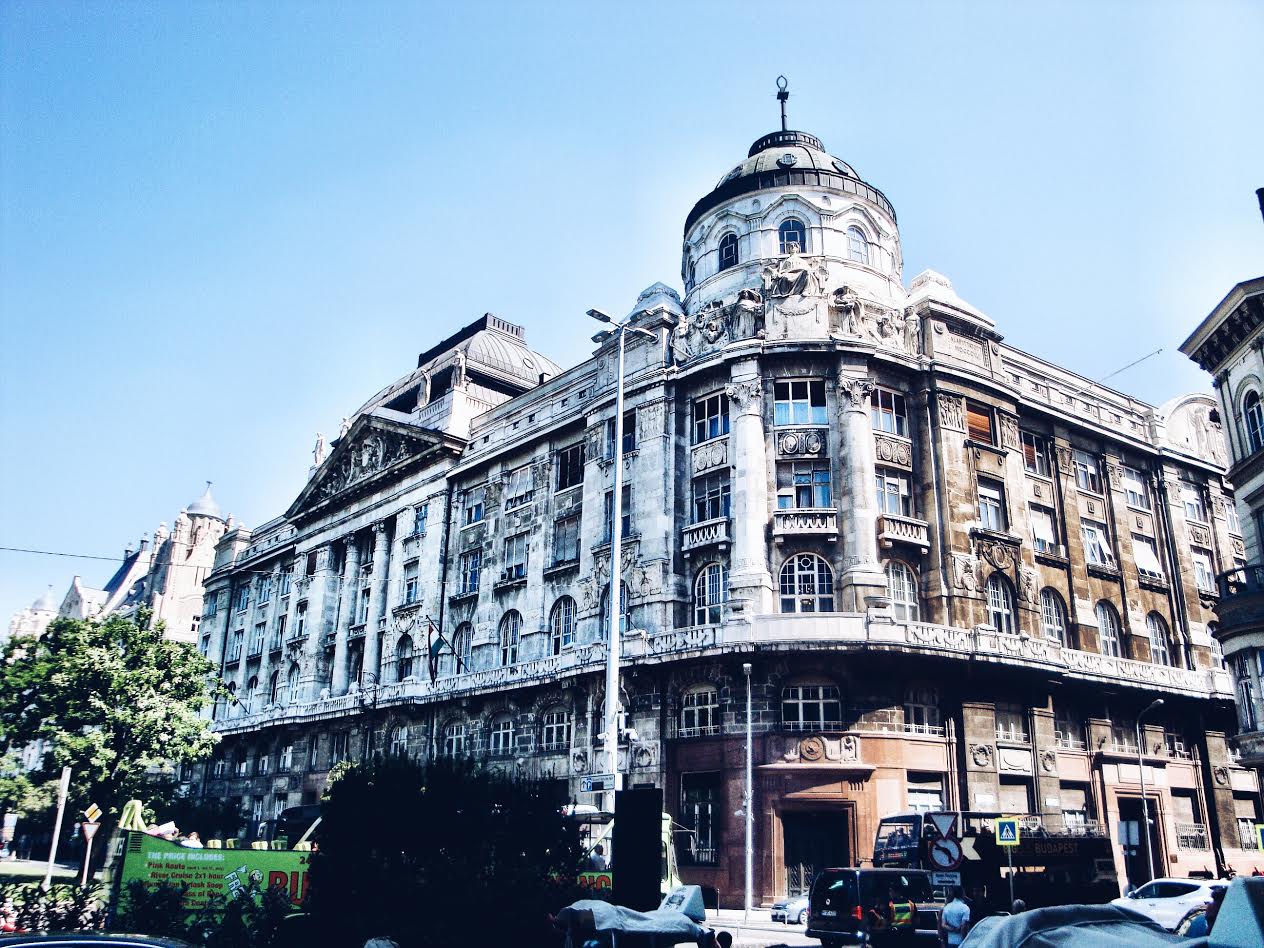 Damn, these beautiful buildings are everywhere! On my way to the smashing Four Seasons Hotel where all the famous usually stay, but I had to stop for a quick snapshot of the building next door. Don't you just love this architecture!
Welcome to Kiscelli Museum!
I need to check out this venue and to find that clock! So much history, for some it was just a simple time measuring tool, but for many, the clock at Széll Kálmán Square was an iconic meeting point, a spot to arrange dates and a place under which goodbyes were said.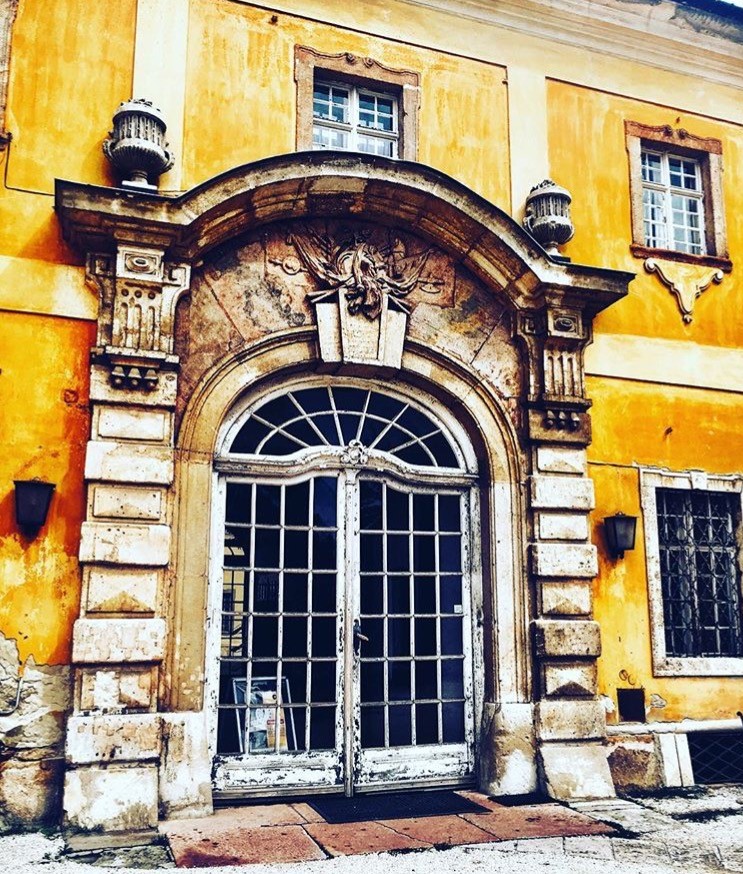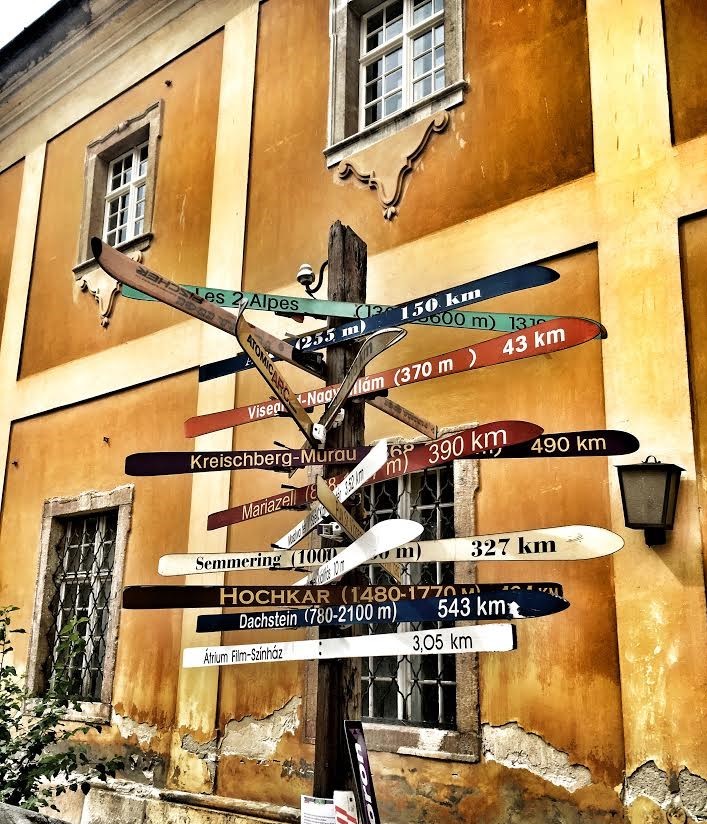 This is what I call a good sign!
The museum's bigger event room can host up to 350 people. The baroque style buildings were elevated for Trinitarian monks.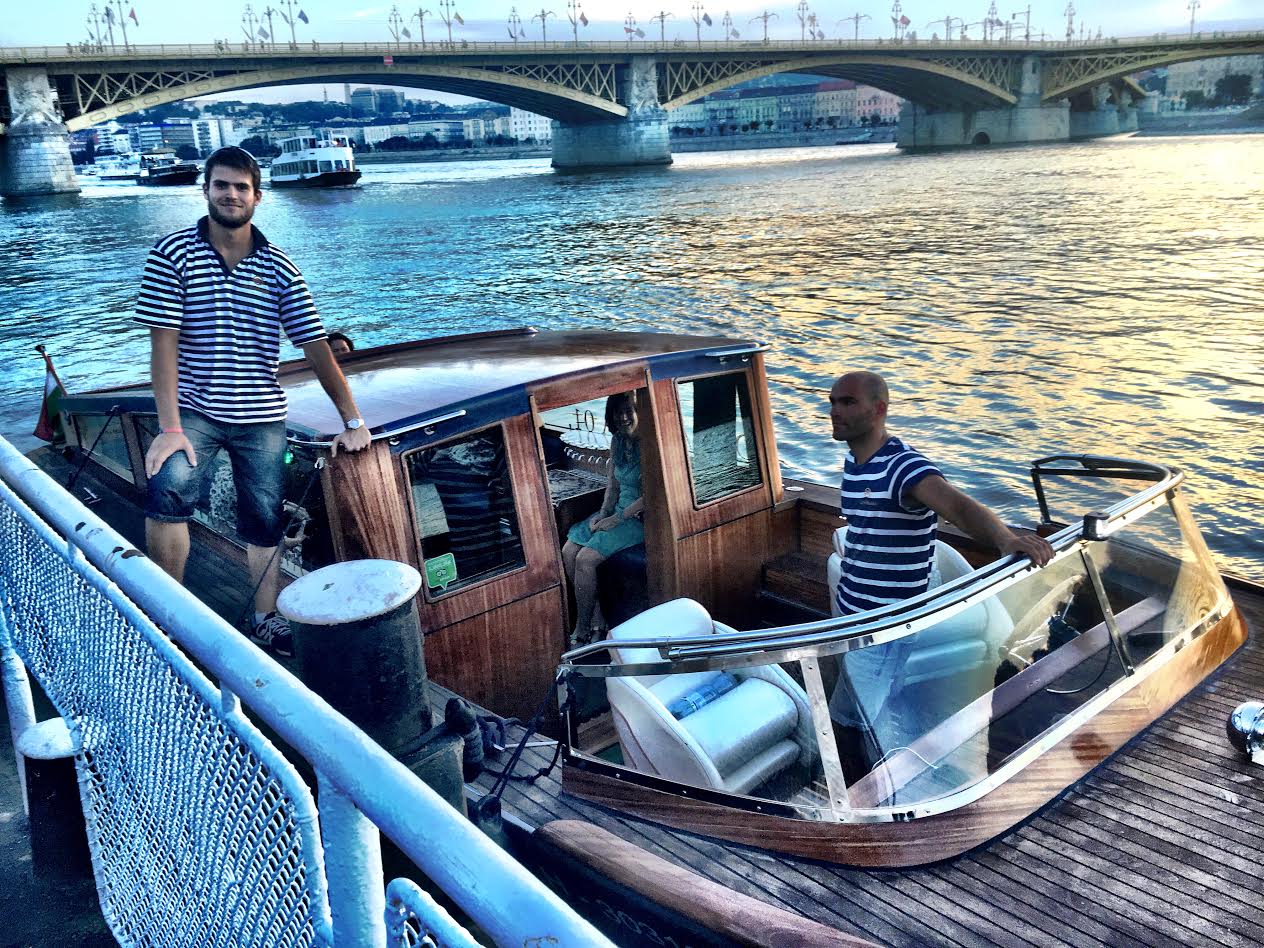 Boat limousine!
Dunarama is a limousine service offering real luxury feeling on the Danube. You will enjoy the voyage in a luxury boat with a two-person staff in elegant uniform. The exterior is covered by mahogany and the interior is stylish, matching the whole appearance of the boat.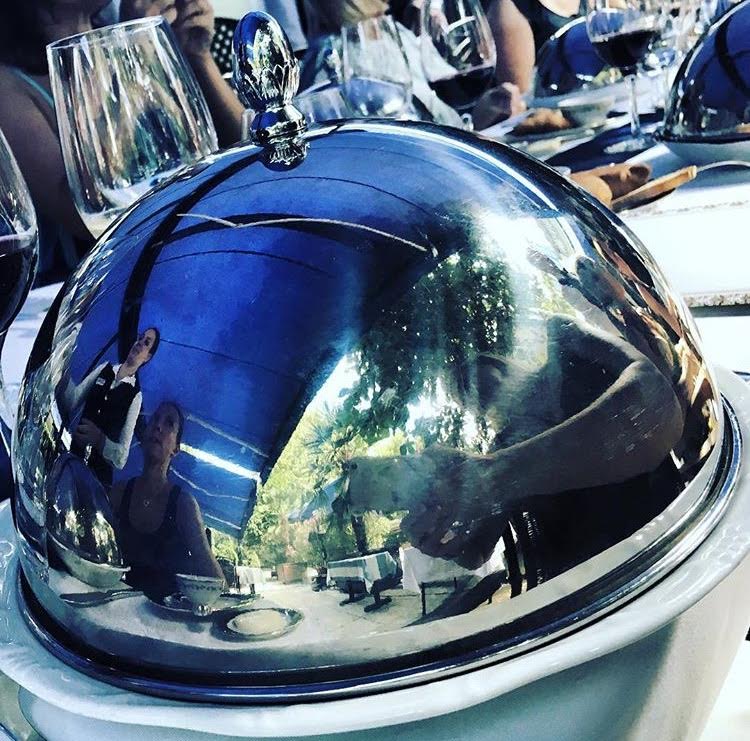 There are so many good restaurants in Budapest!
Let me introduce you to Restaurant Gundel. Here you will be treated like royalty.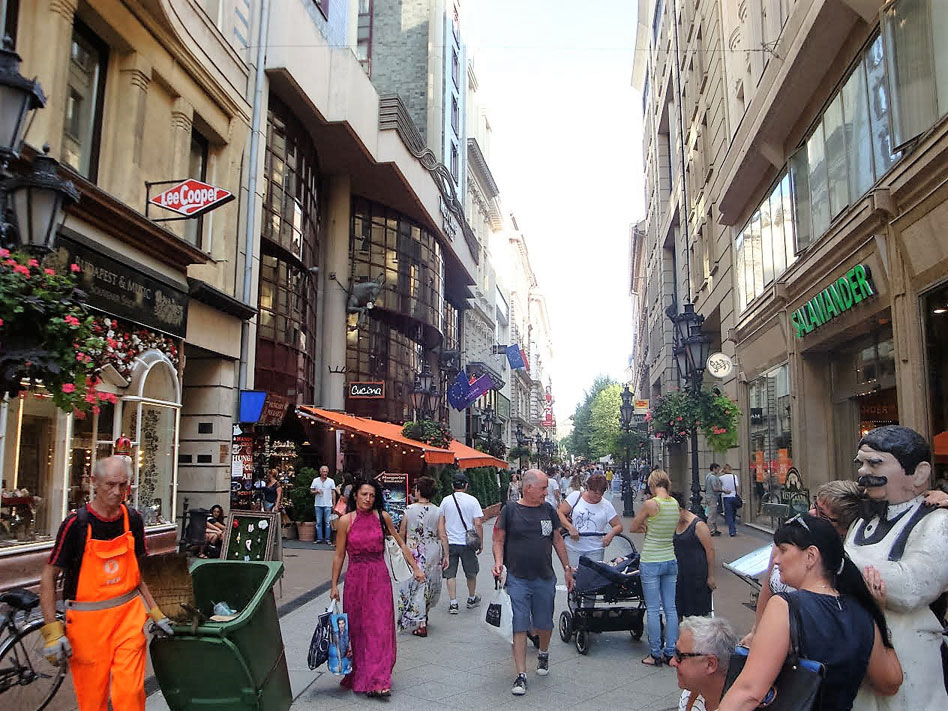 Checking the streets and shopping areas. Budapest has a lot to offer and it's not to expensive. You'll find all the famous brands in town.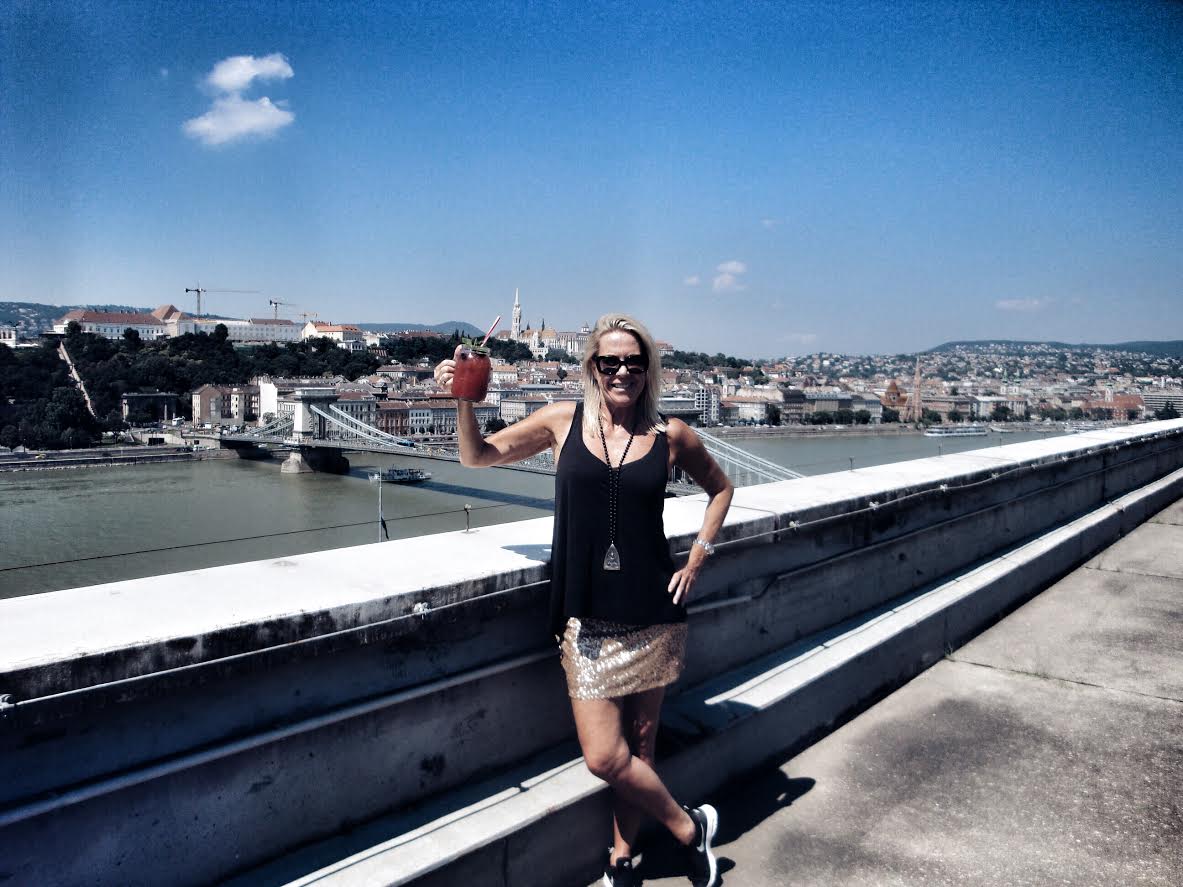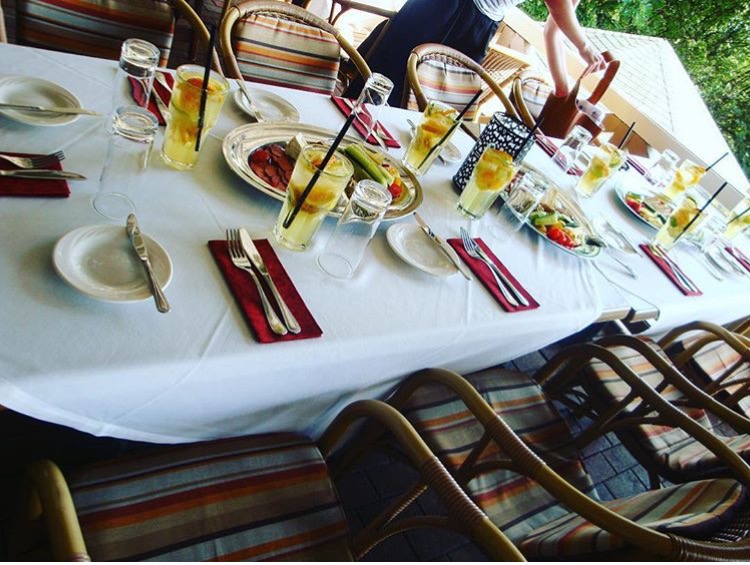 Lemonade and bridges!
Hungarians love lemonade here I'm standing on the roof of Hotel Sofitel looking over Danube. Normally you are not allowed to come up here but they wanted to show me the view. Ps they grow blackberries on the roof.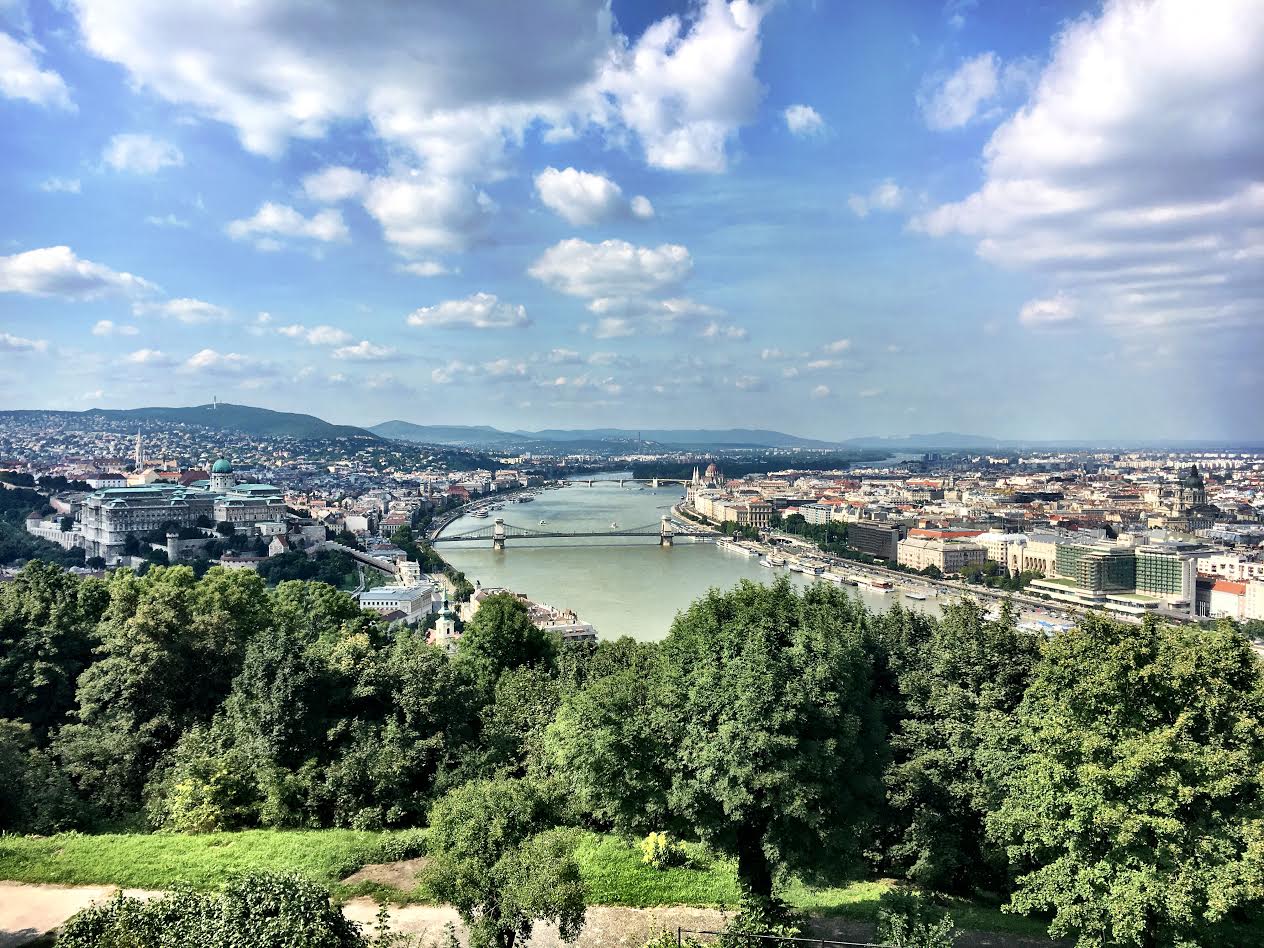 This view are from the Citadel which is the highest point in Budapest. Here you get a nice look over the city.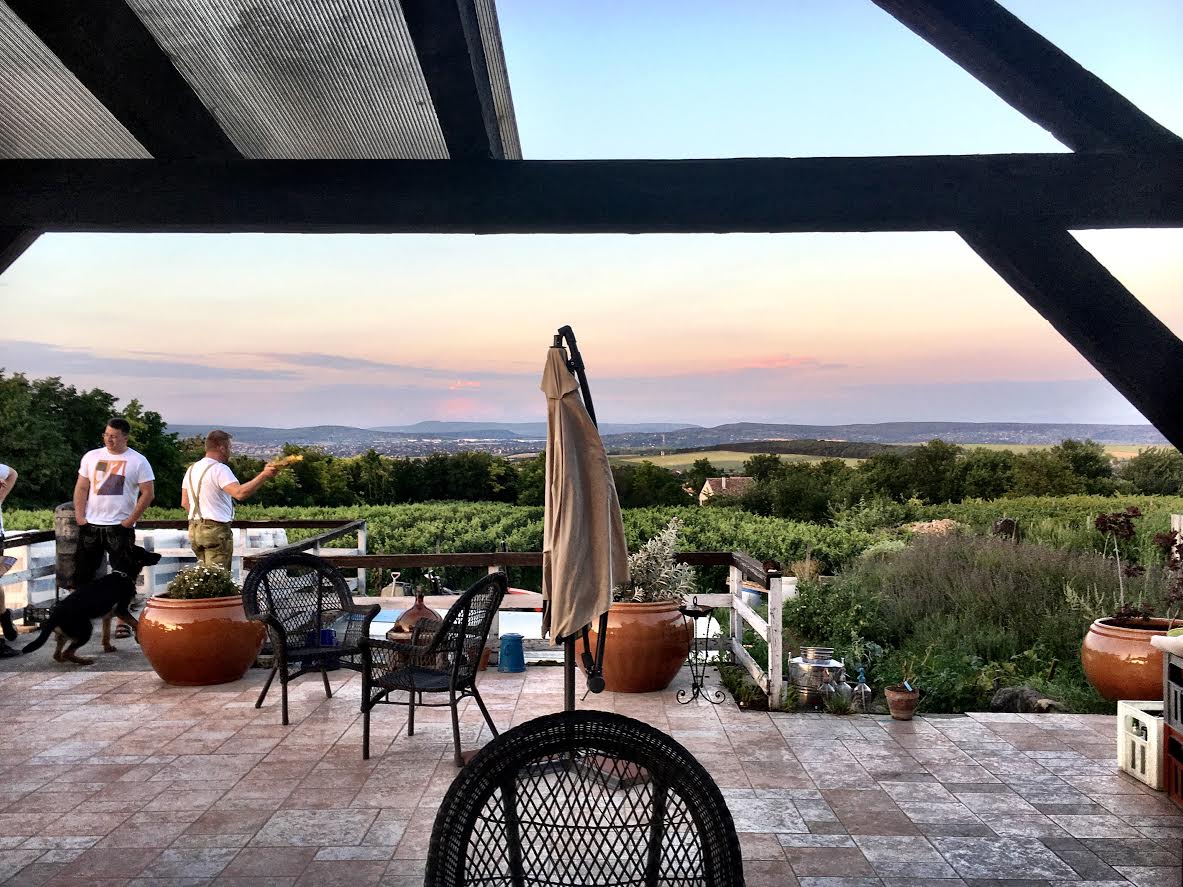 Etyek Wine District!
Embrace the fields with vines froom the terrace while watching the sunset!
Took a drive to Etyek Wine District! So nice with all the small private vineyards.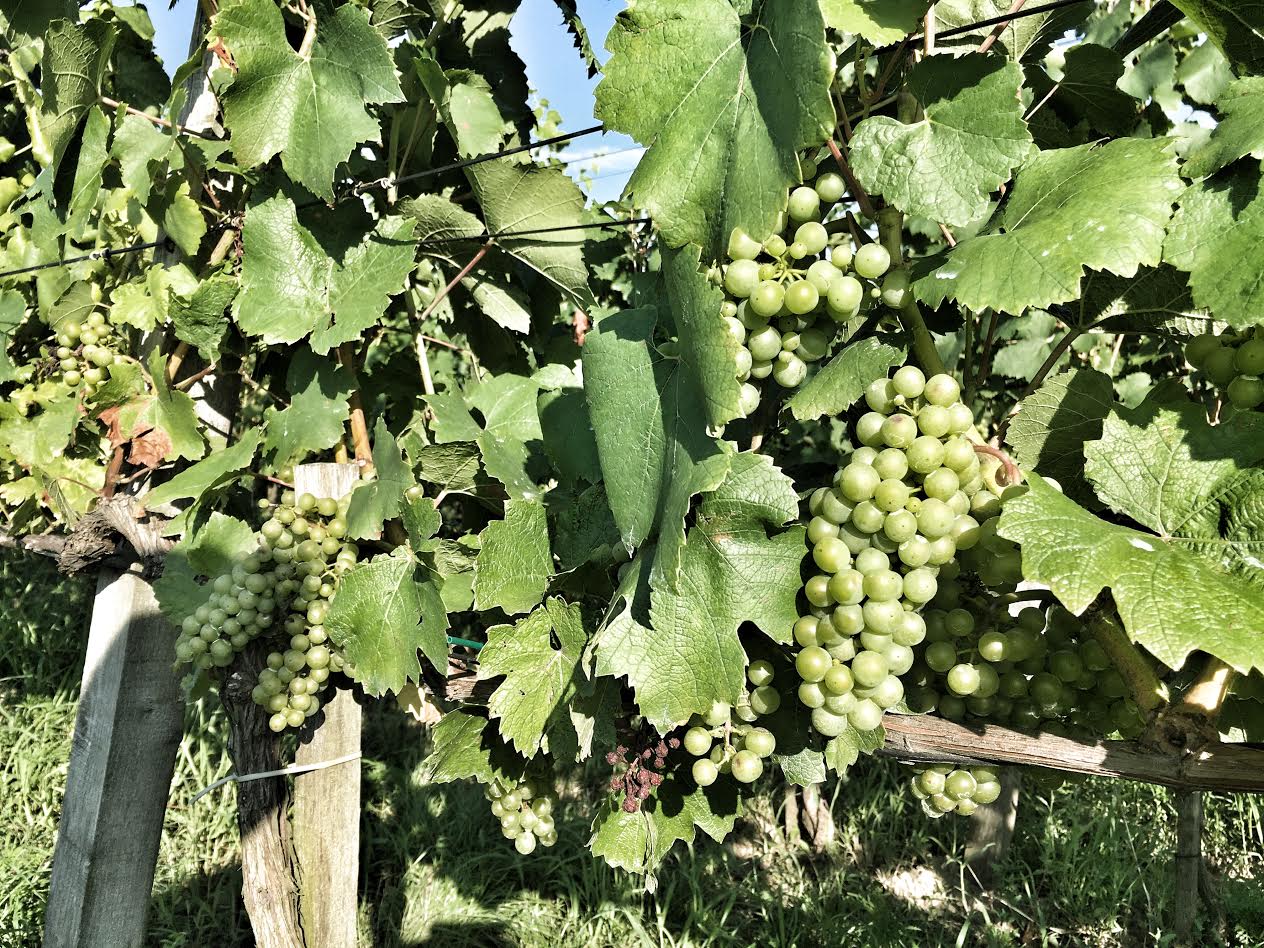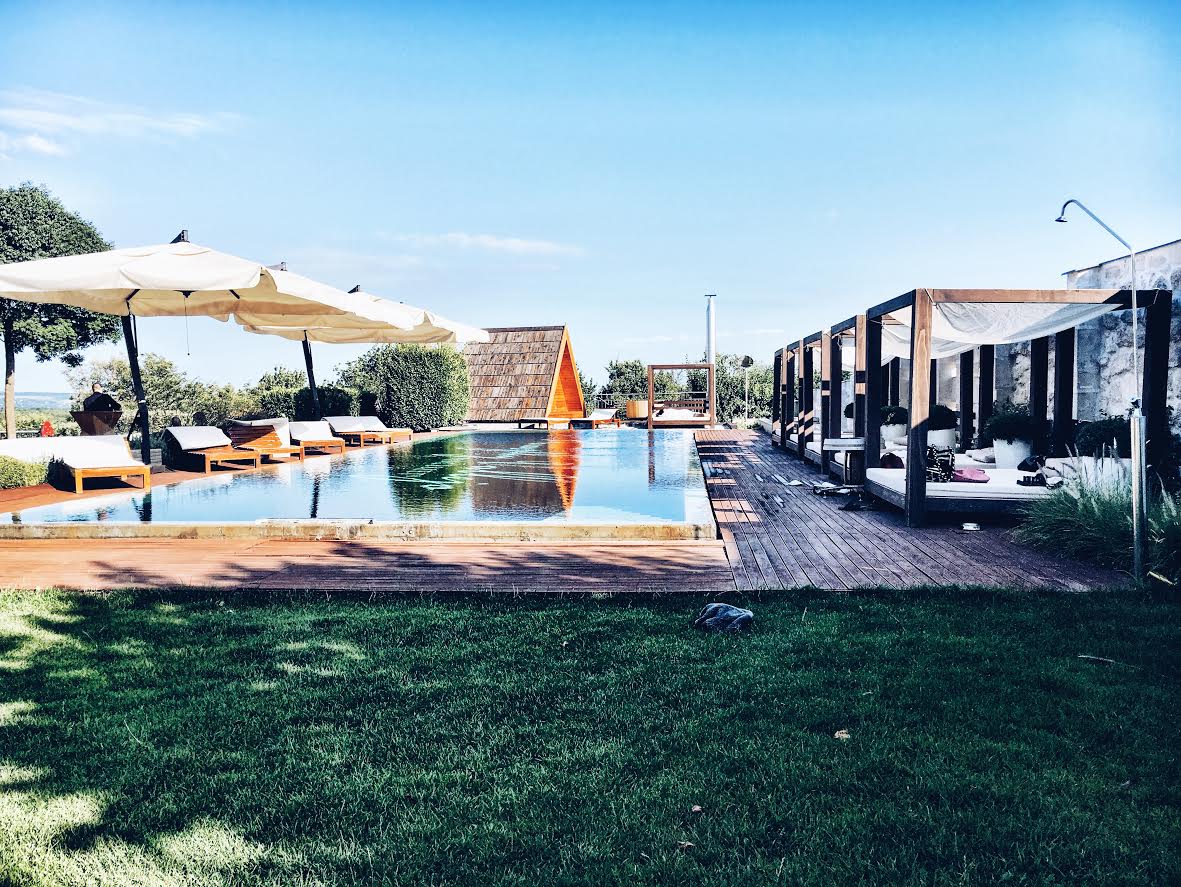 Vineyard Haraszthy!
This vineyard is really special! It's more than a winery, they also have a great interestin gastronomu and is one of the best places for wine and food lovers and also for those who simply want to relax. This vineyard has won several prices.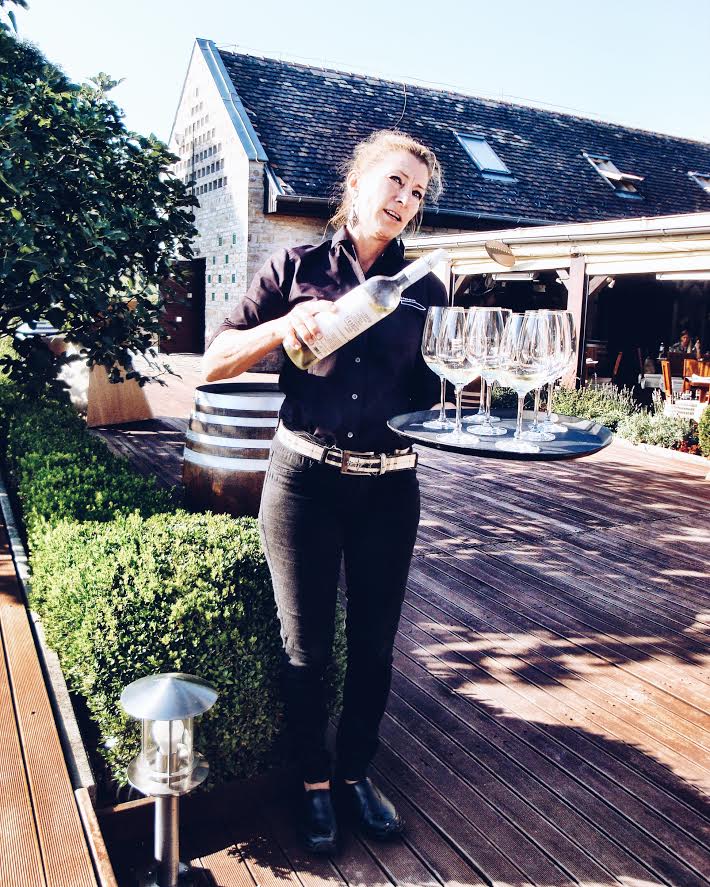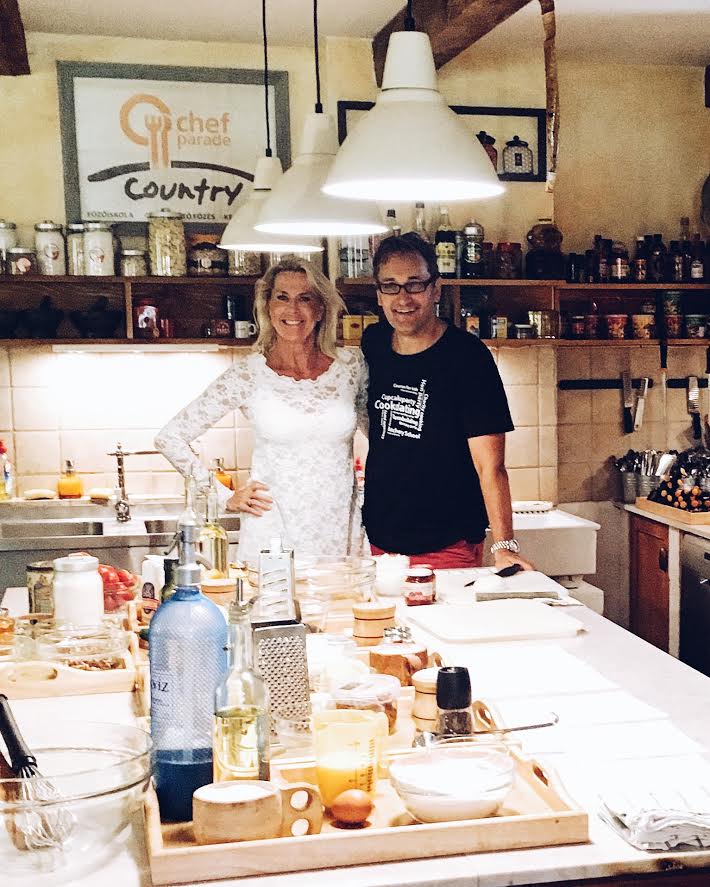 I also took a cocking class with the owner of Chefparade Cocking School.
Spoon Terrace!
Is famous restaurant situated at the foot of Chain Bridge, just in front of Buda Castle. It's specially designed, 75-metre-long boat restauarant that also can be use as an event venue.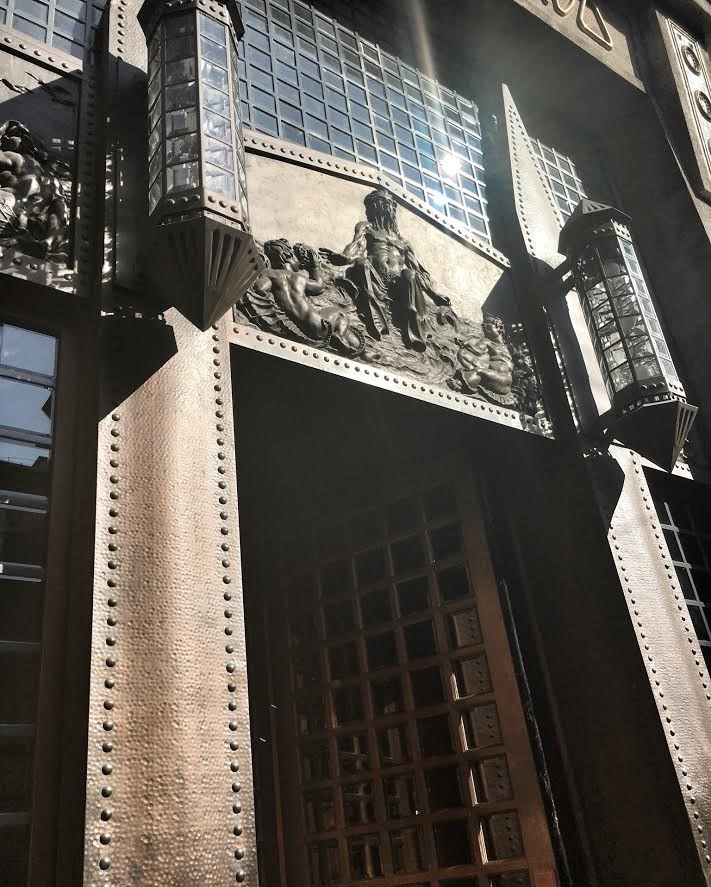 Contintal Zara Hotel!
This hotel has a great story. The hotel opened in 2010 in a landmark Art Nouveau building, where the Hungarian bath previously existed. Each room is decorated in Art Deco style.
Ps Don't forget to try out the smashing Robinson Restaurant located near a beautiful fountain.
Budapest! Thank you for inviting us, we are in love and will be back! xoxo