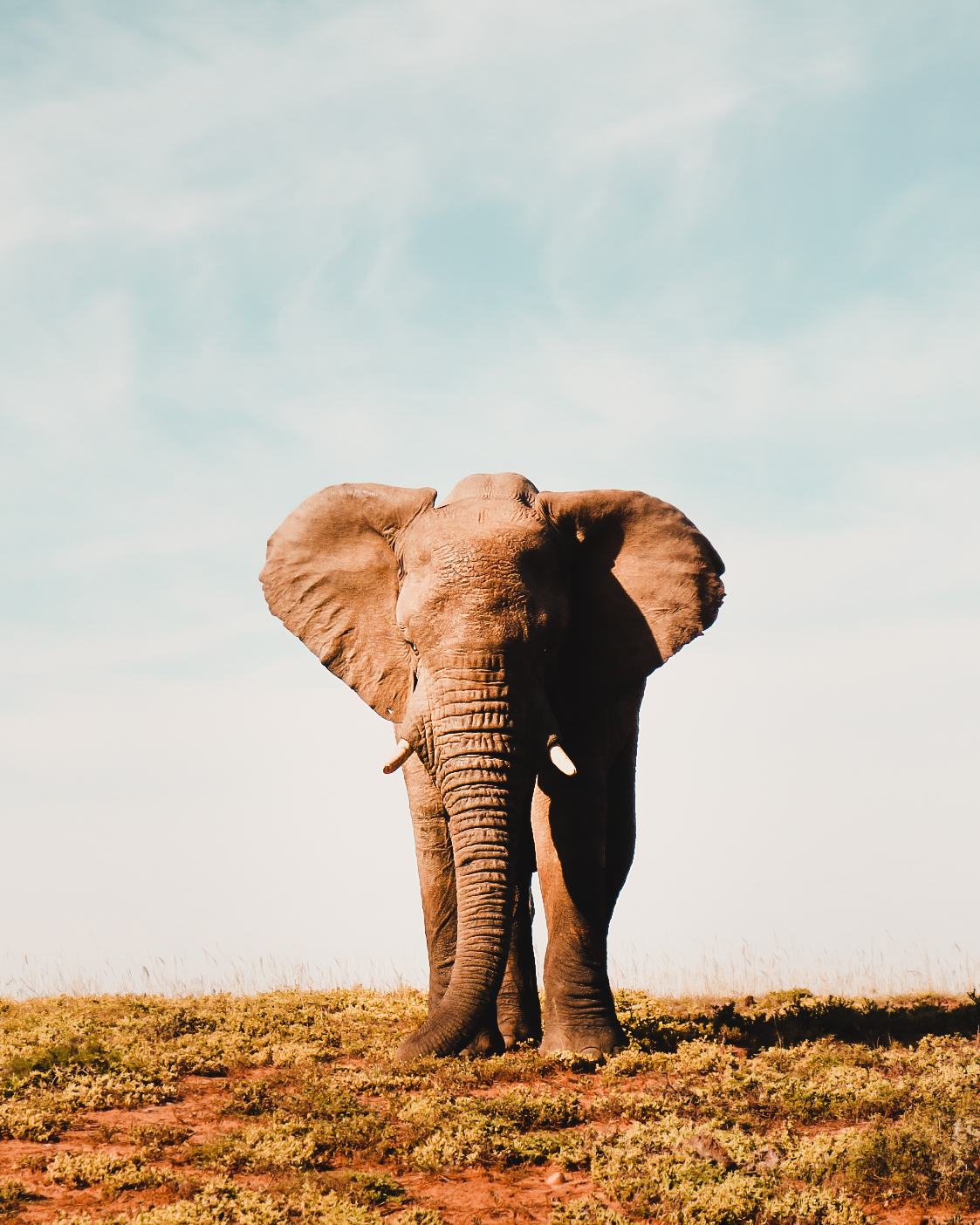 Have you been to South Africa, if you didn't go on a safari?
If you ask me, the answer is no. I had the privilige to visit amazing Shamwari Game Reserve.
It's not just about the high standards of the lodgings and the amazing animals, it's also about the awesome staff who made my visit a memory of life!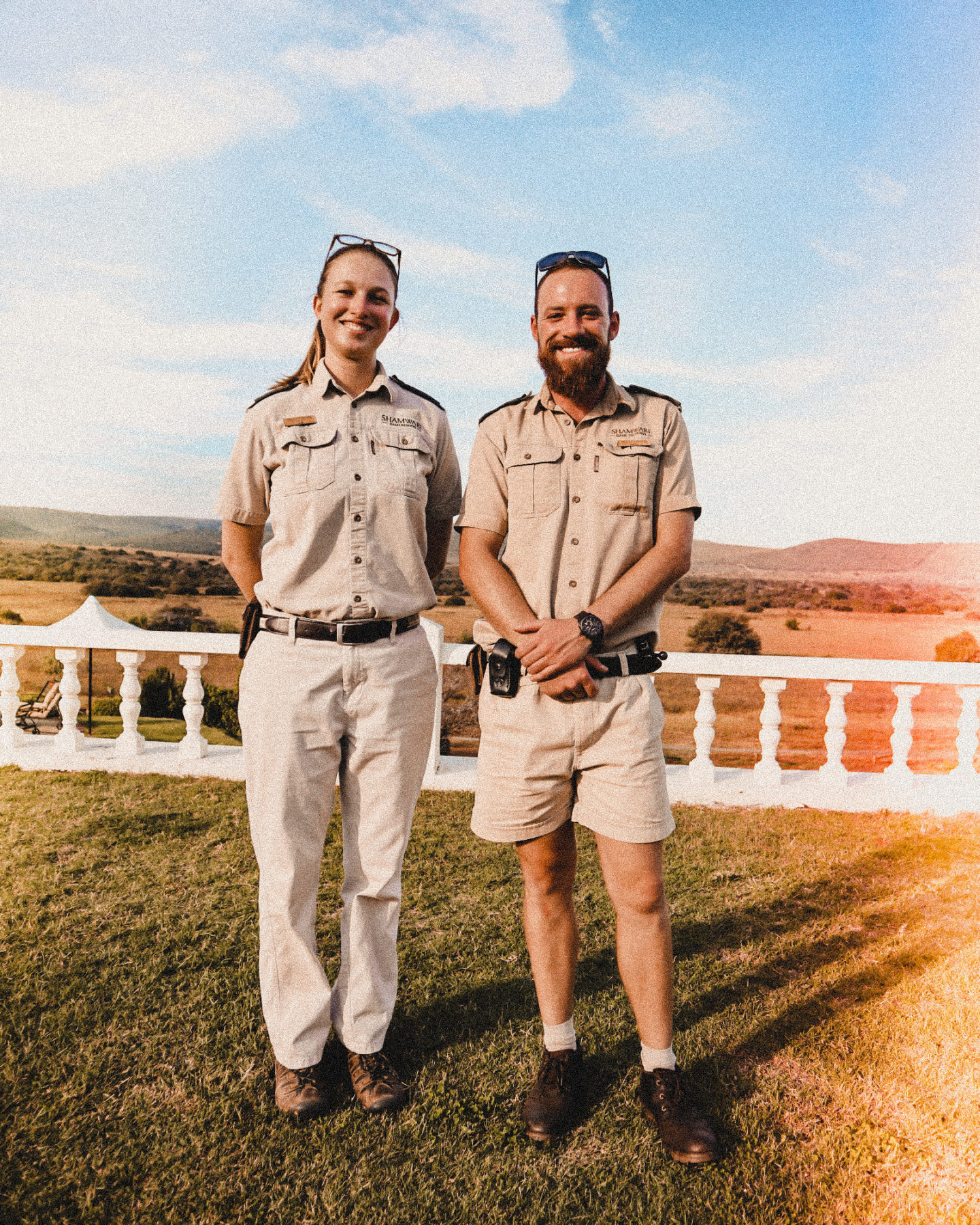 Meet two of the staff members!
They don't only  know everything about wild animals, and how to find them 😉 They also know, everything else you need to know, about the fauna, the history etc. It's easy to see, that they love what they do and that they are living their dream!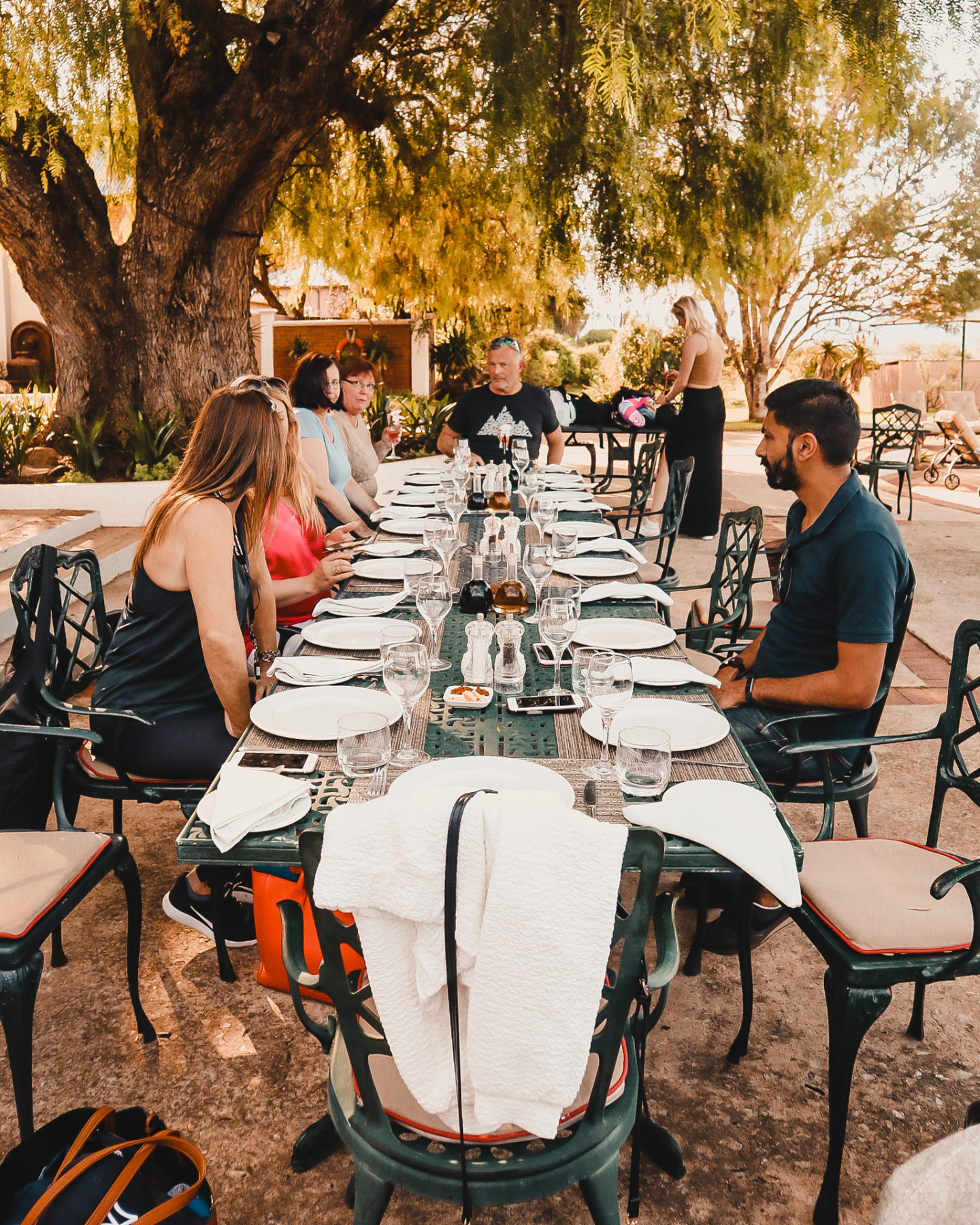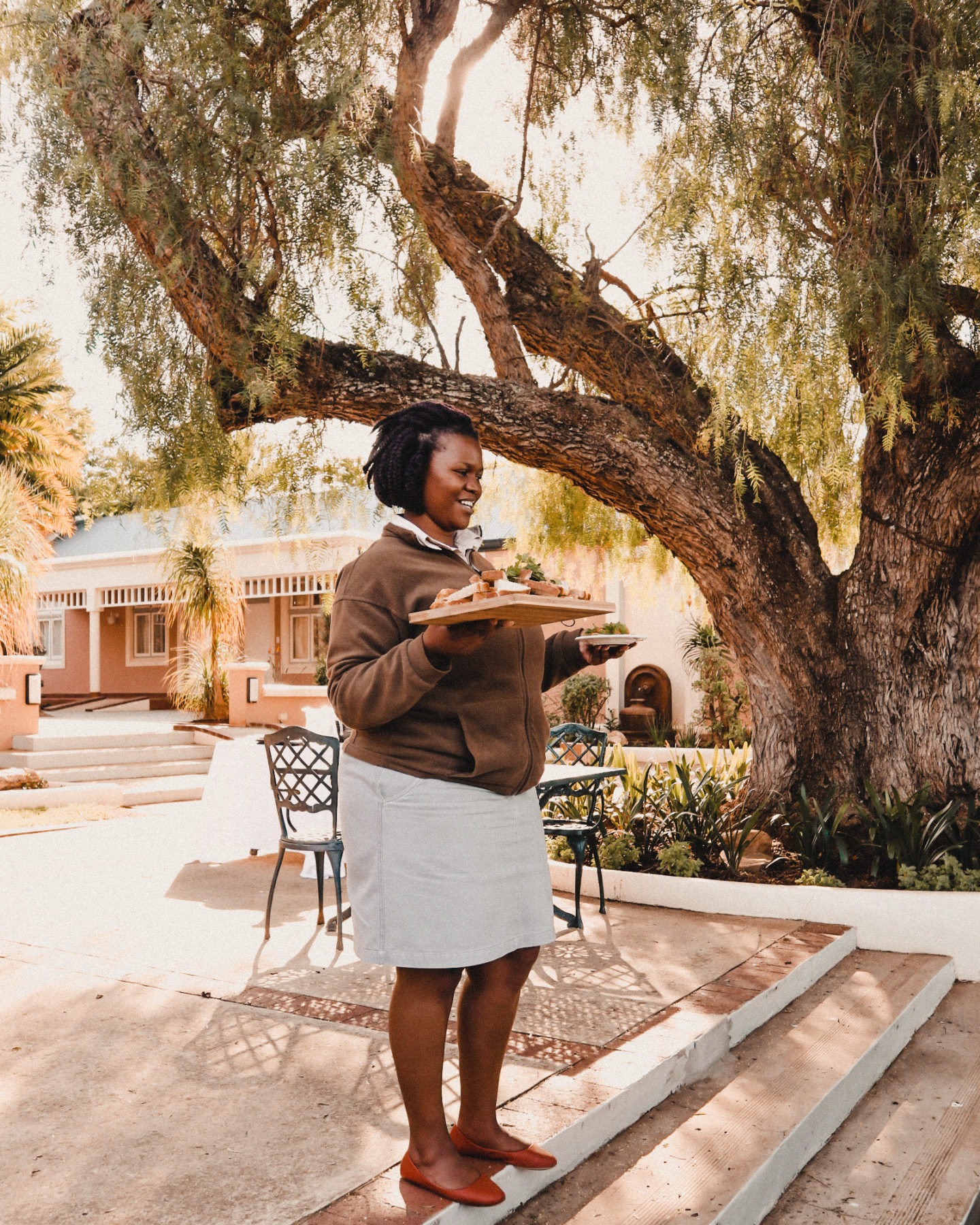 Arriving at Long Lee Manor lodge in Shamwari Game Reserve!
When we arrived at the lodge we had a lovely lunch outside!
Look how hungry we were 🙂 The food and wine tasted like a dream. I've travelled a lot in Africa, but I never, seen so much greenery and lush as I did during my visit. It'easy to understand that I'm in love and hope to come back!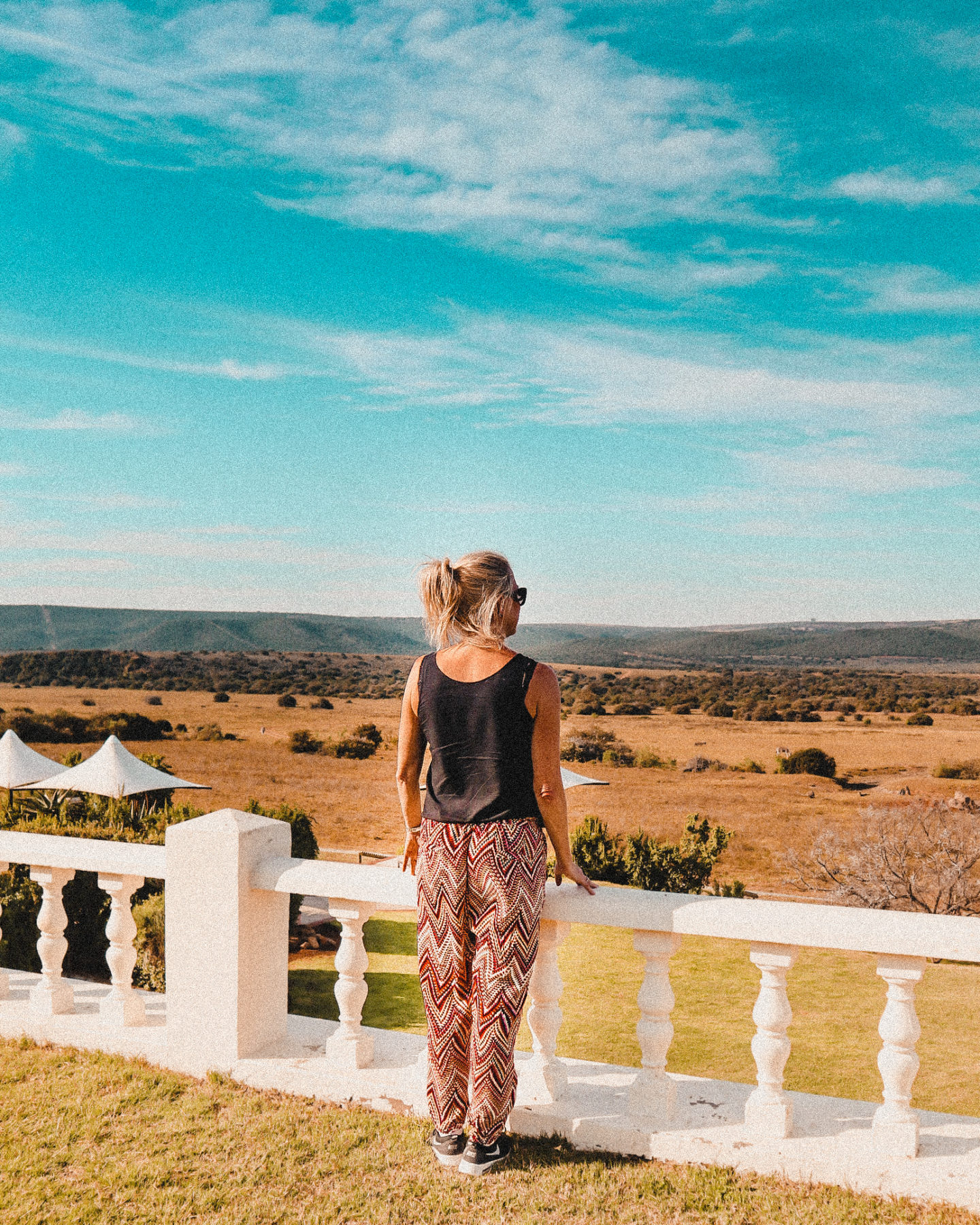 Lions roaming!
I remember the exact feeling, standing here and hearing the lions roaming in the distance for the first time, like it was yesterday! Talk about magical!
Their story!
*In 1990, a small 1,200-hectare farm became available and was duly purchased. Shortly after, drought and financial difficulties led to a number of neighbouring farmers placing their land on the open market and further land was acquired to a total of 7,000 hectares. Over the course of the next 15 years, Shamwari Game Reserve expanded to 25 000 hectares.
The new owners decided to return the land to its once pristine condition.
A committed team shared the same passion, ethos and vision, and from this the viability of sustaining and growing this dream developed into the award-winning Shamwari Game Reserve of today.  In 1992 Shamwari Game Reserve was born with a small, passionate staff of 7.
Today, their 25,000 hectares of land comprises 6 separate 5-star lodges, an Explorer Camp, 3 different education and rehabilitation facilities and employs over 325 local staff.
*Info: Shamwari website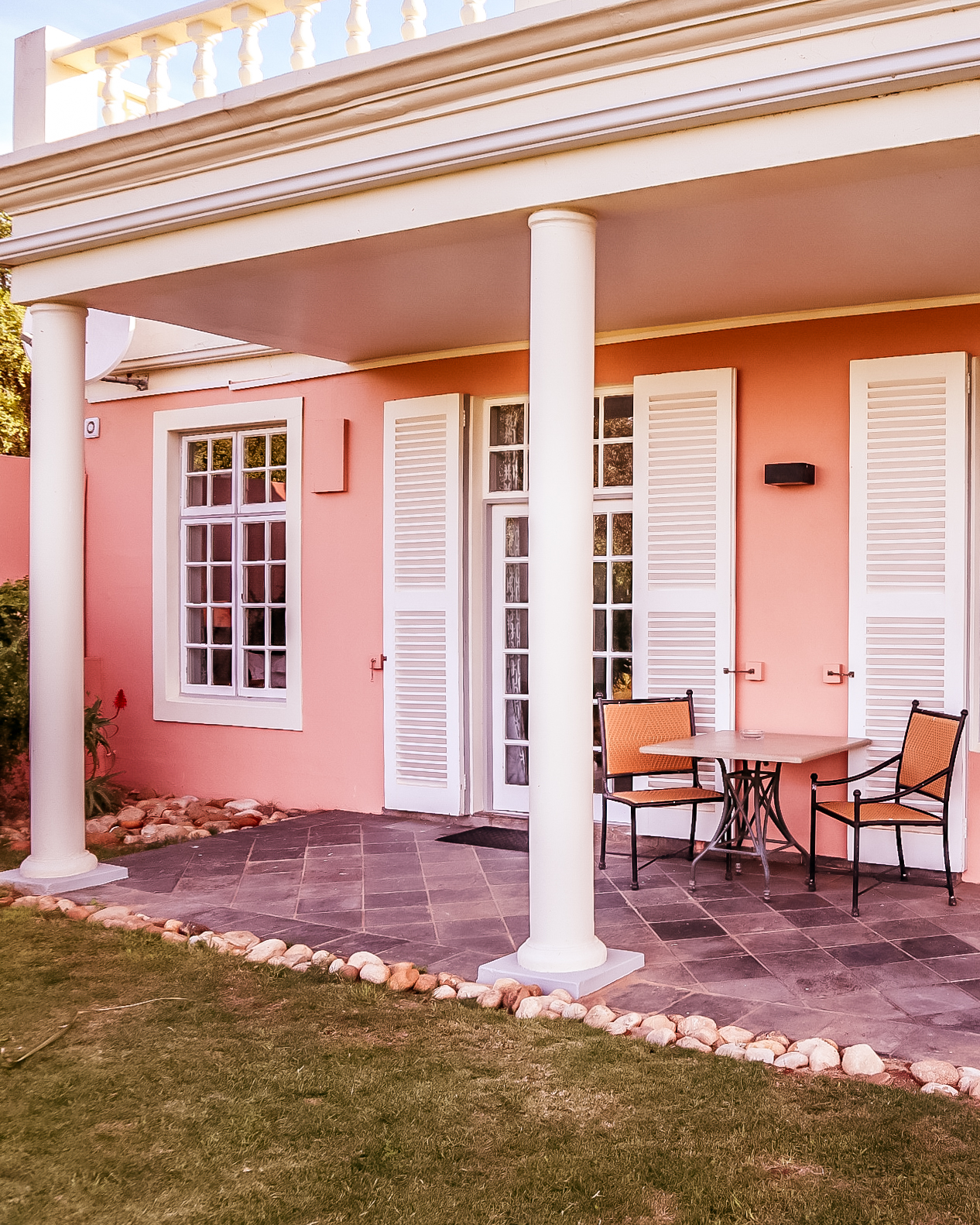 OBS! Klick on the picture to start a short video showing the room!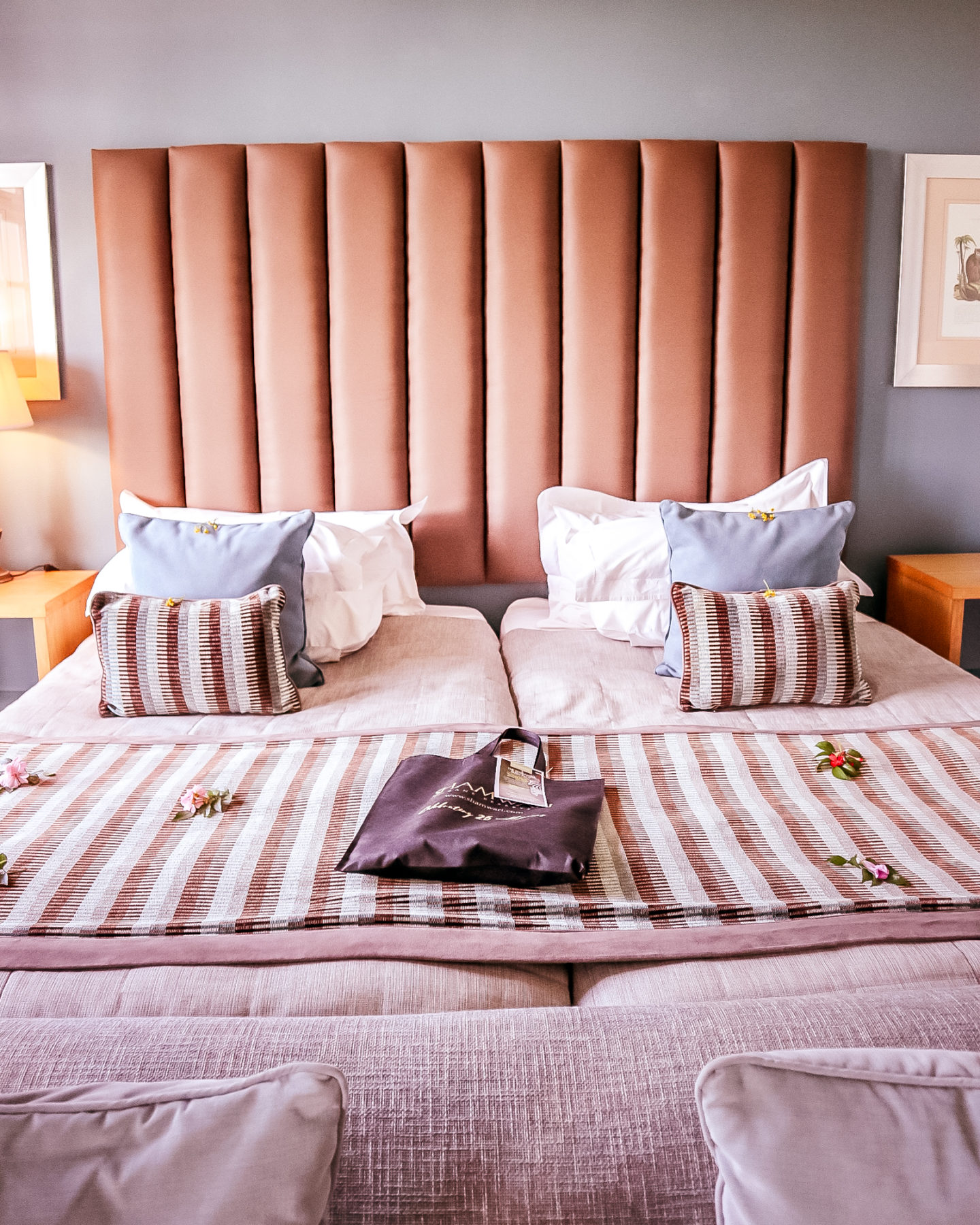 My room at Long Lee Manor lodge!
This was my entrence to my room, and hello! Who doesn't like a pink house?
I liked my room a lot, it had everything you needed. The bathroom was really great, together with the coffee machine. Who don't love taking a cup of coffee or two!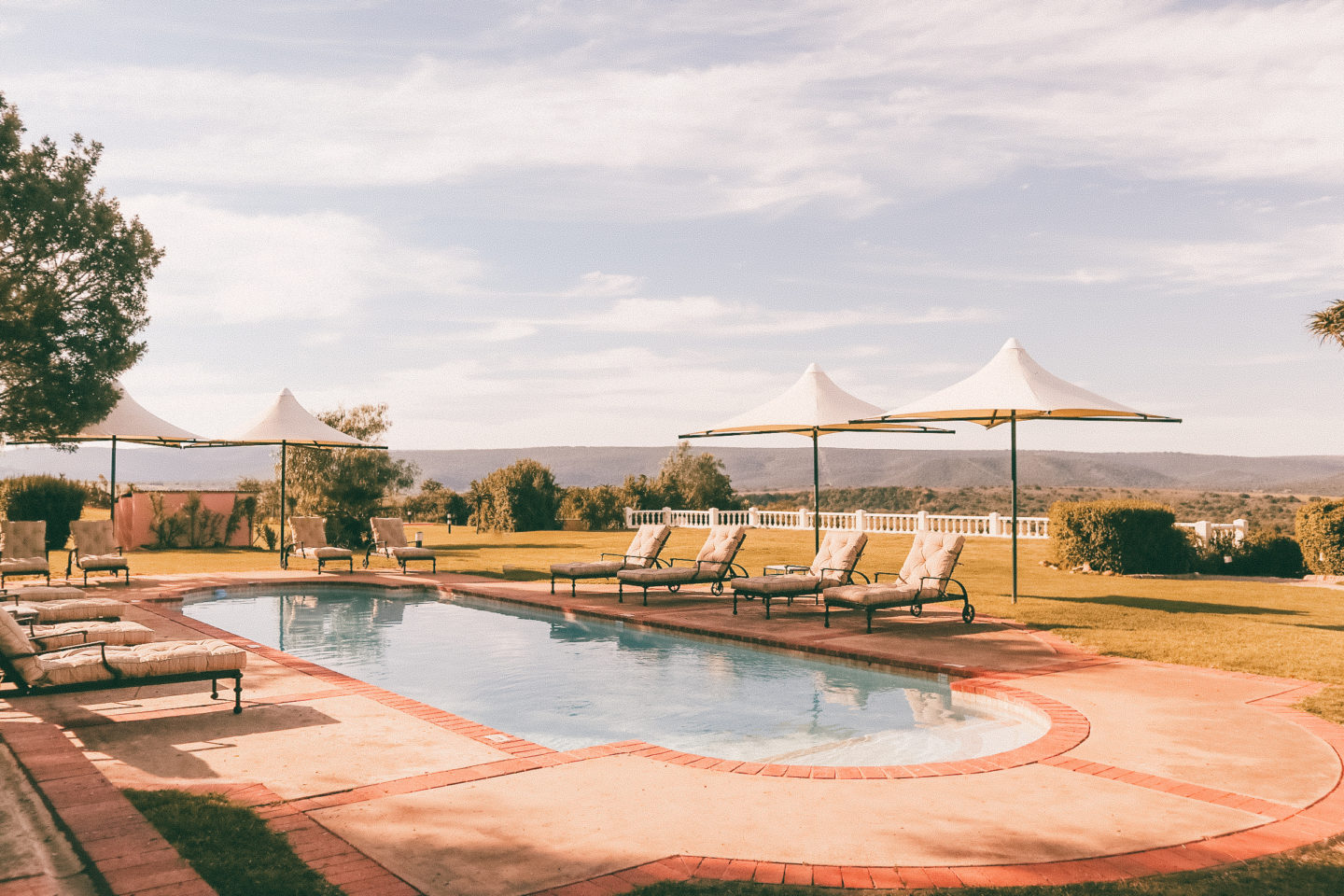 Our first lodge had two pool areas and this was one of them.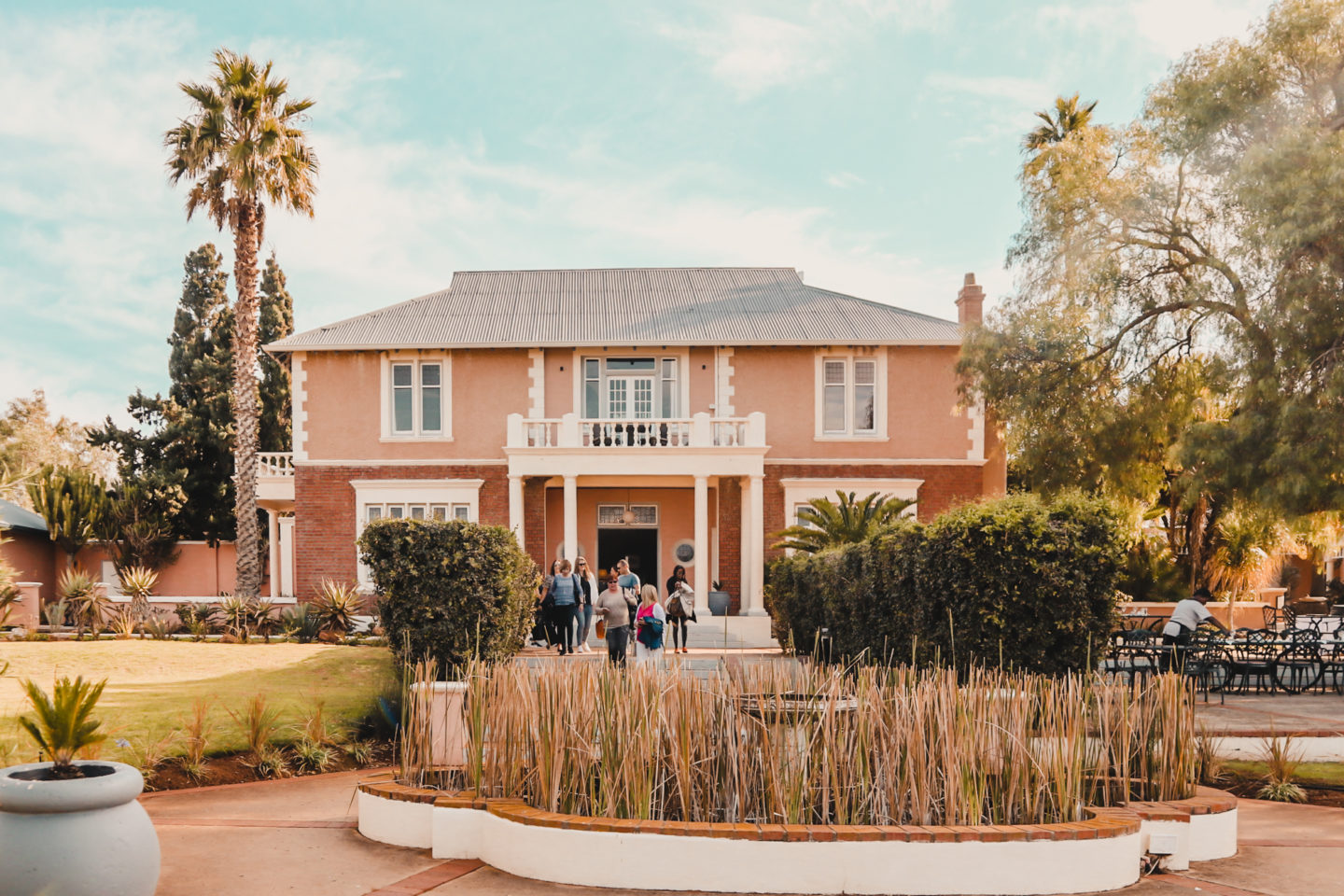 The Long Lee Manor, lodge!
As you can tell this is a 5 -star lodge and the style is Edwardian. This was the first lodge that were built in Shamwari Game Reserve. I love interiordesign and  this place had an amazing atmosphere!
This lodge manor boasts manicured gardens, pools and verandas, each overlooking the magnificent plains teeming with wildlife.
In addition to the rolling landscapes, this  accommodation has several unique features that not only keep you comfortable but also enhance your personal experience even further, including:
2 swimming pools
Relaxation Retreat
Fitness centre and steam room
In and outdoor Dining facilities
Conference facility for up to 35 delegates
Gift Boutique
Wi-Fi connection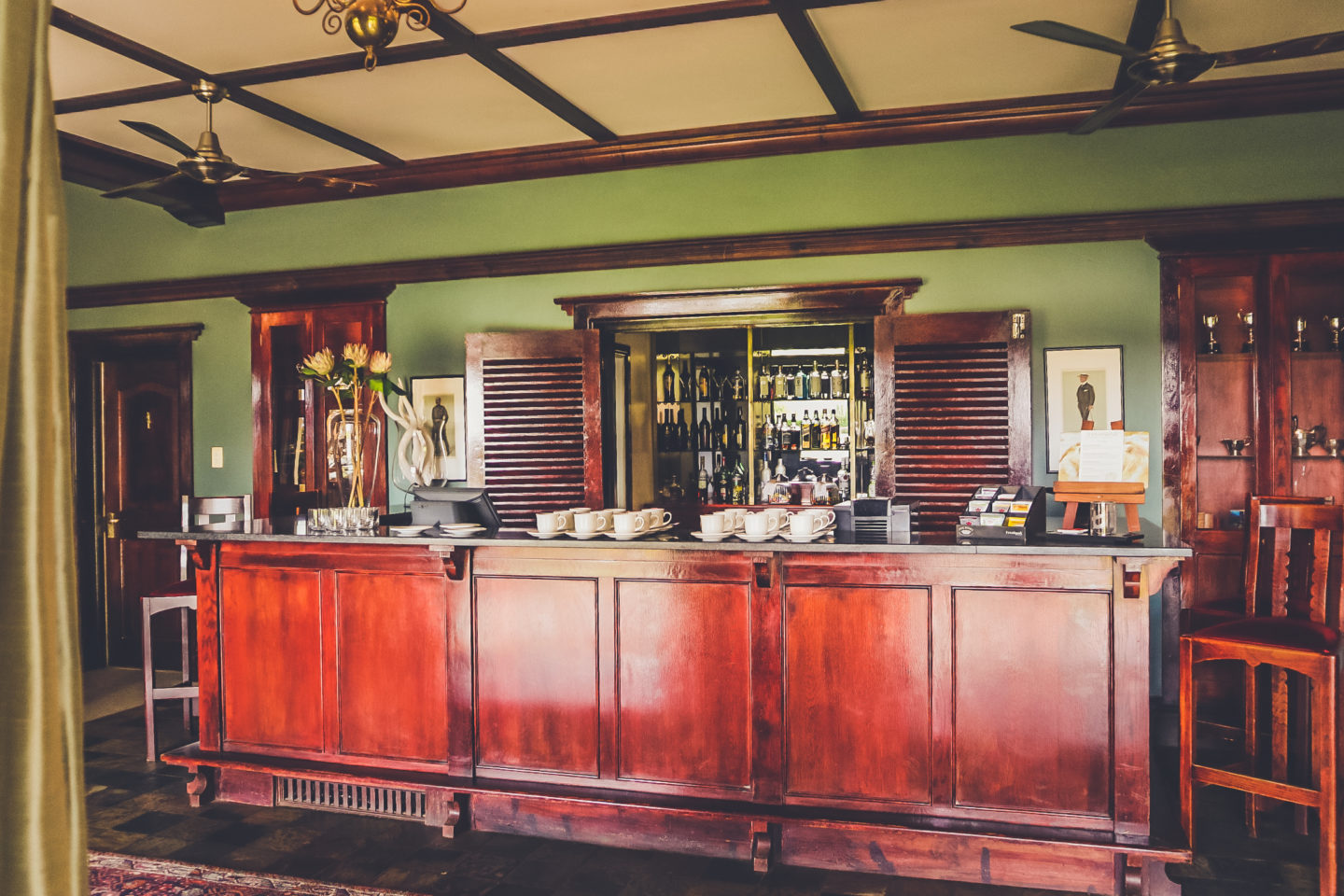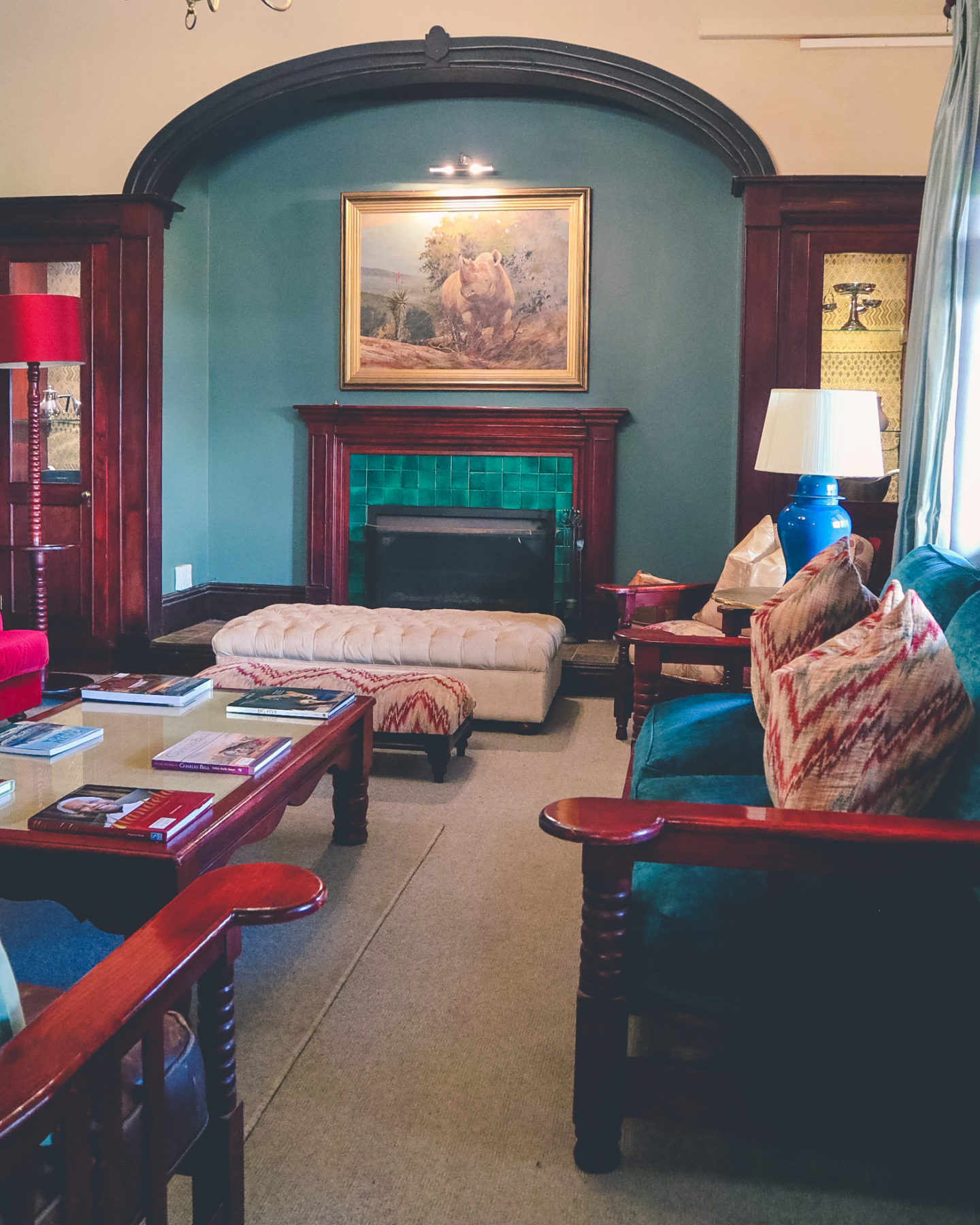 This is one of the side buildings, where you can sit down and chill,with a cup of coffe and read some of the great books they have.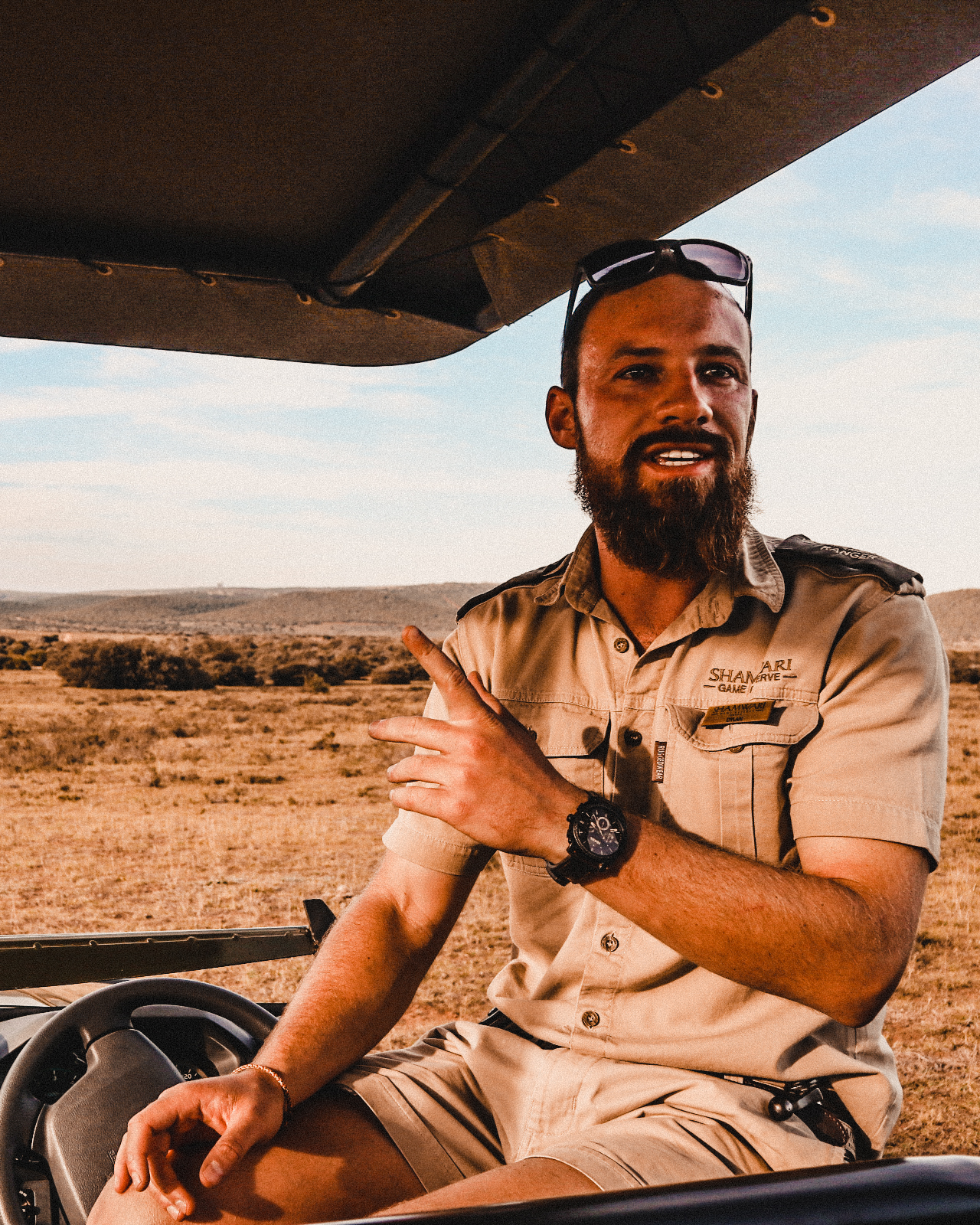 Listen to the guides!
It's important to respect how to behave during the game drives, and listen to what the guide tell you. Don't forget that we are visiting the wild animals home and not the otherway around!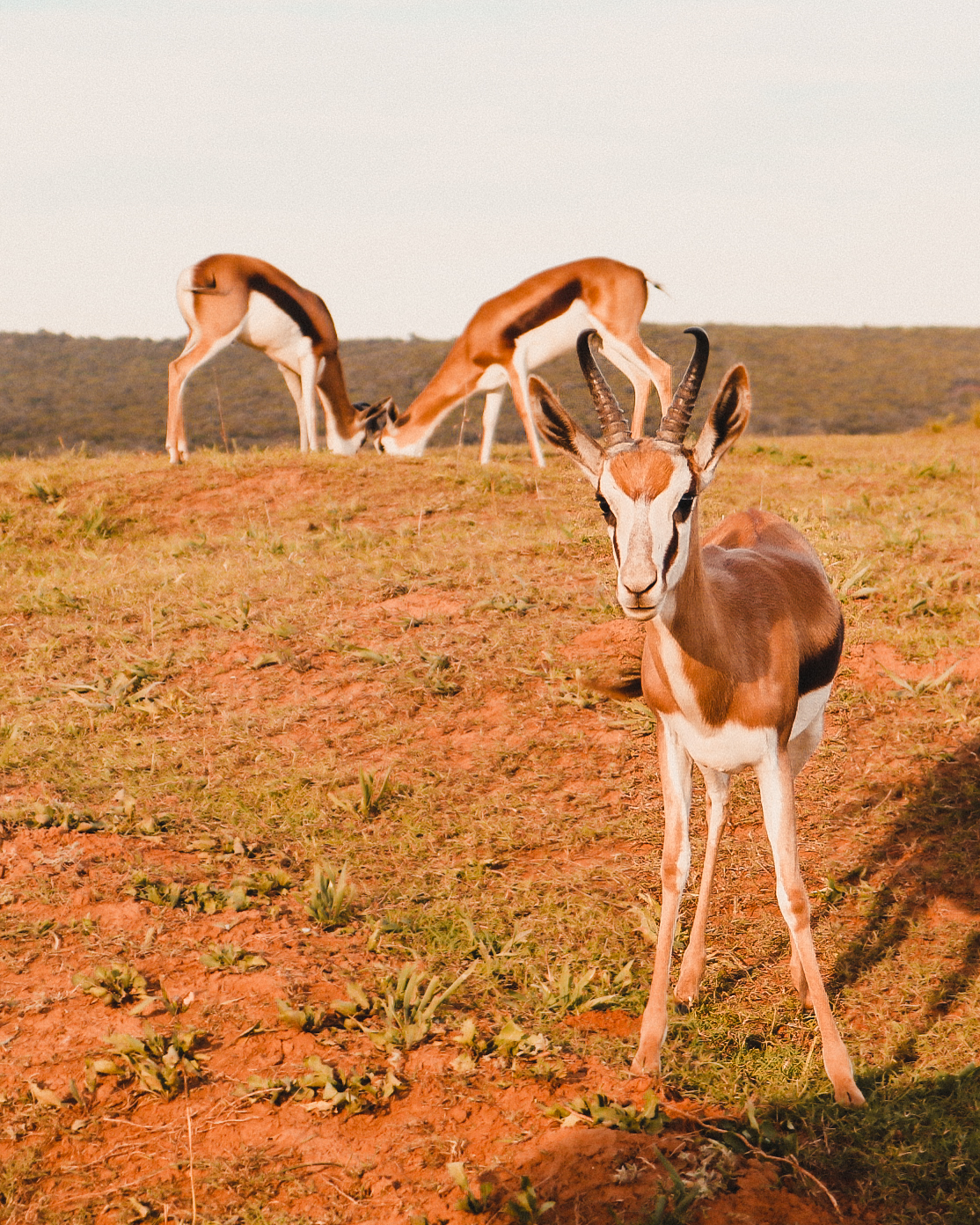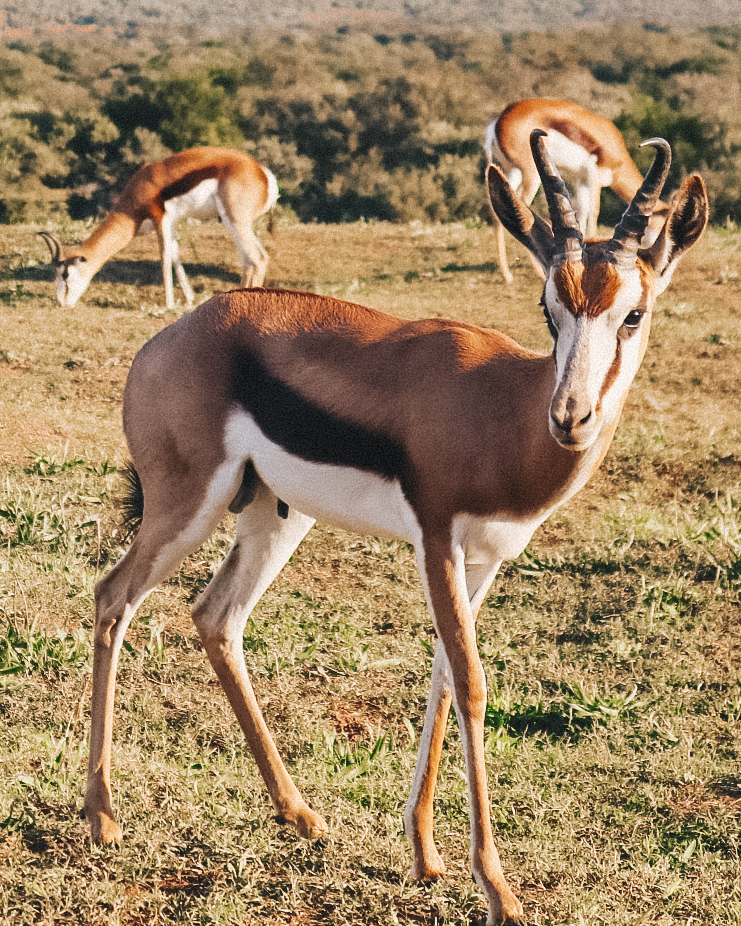 I have always loved animals since I was a kid, and going on a safari has always been a dream!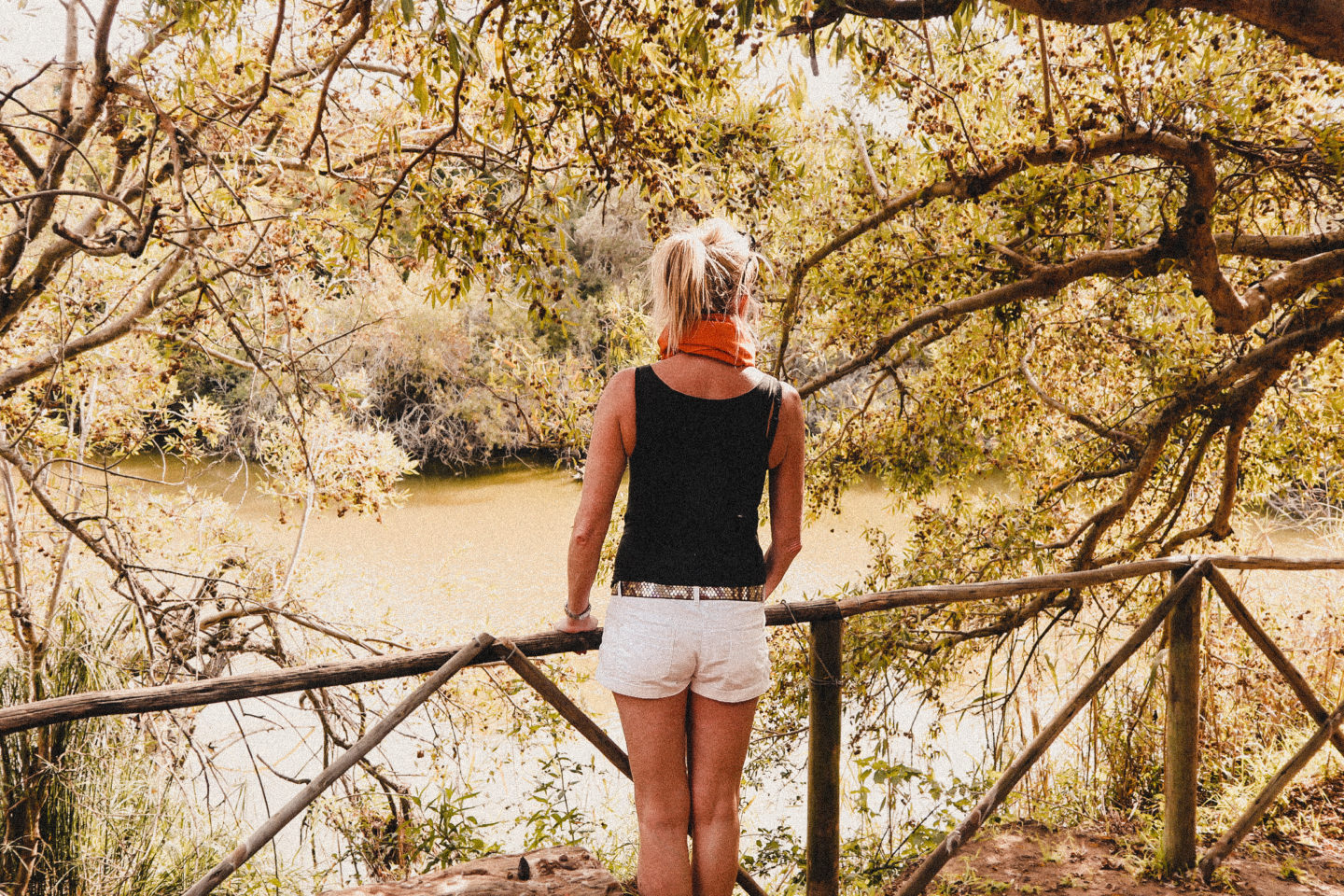 The feeling when you have lunch after an early game drive! Normally you do 2 game drives a day. One early in the morning and one in the afternoon. And don't these girls look beautiful?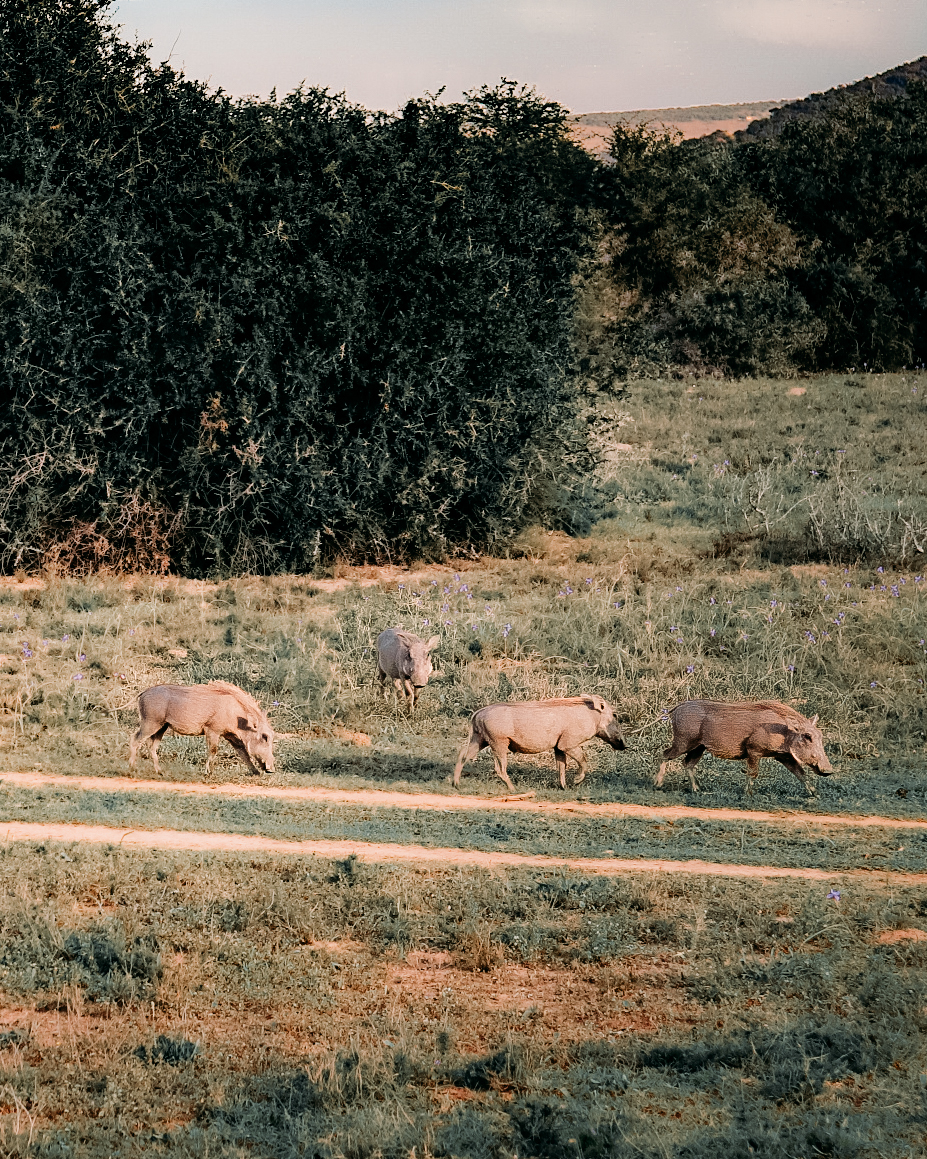 The Warthogs!
The warthogs are so funny! I think they are cute, what do you think? Warthogs, as the name implies, are related to pigs, and they have growths on their faces that look like warts.
Warthogs are day animals and spend most of their time looking for food. They are normally found in family groups. Warthogs have the peculiar habit of kneeling on the front knees while feeding and foraging in a localised area. They shelter in burrows at night, which they enter tail first.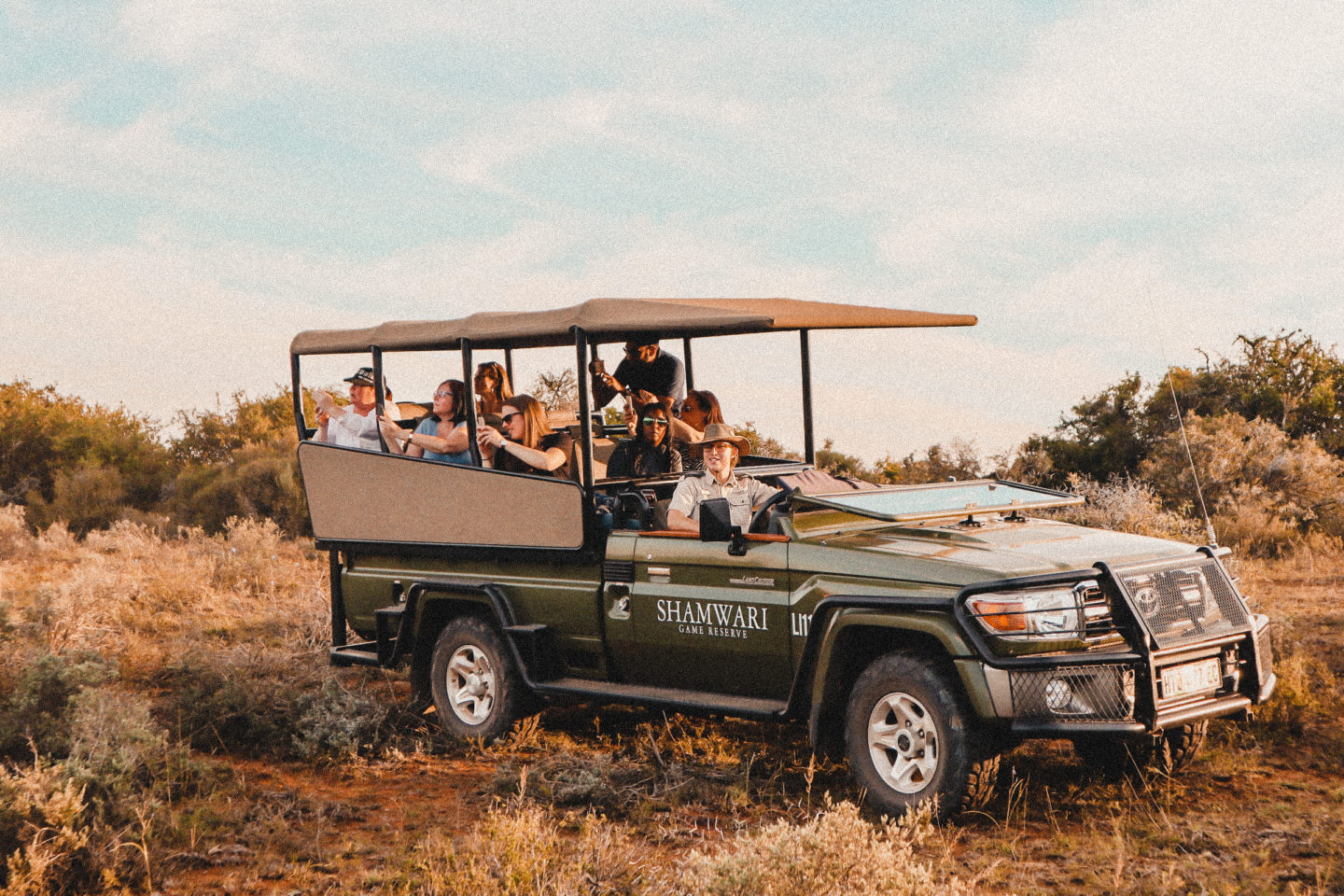 The jeeps!
This is how the jeeps looks like, as you can see everyone had a great view to spot the animals!  We were 8 people in a jeep.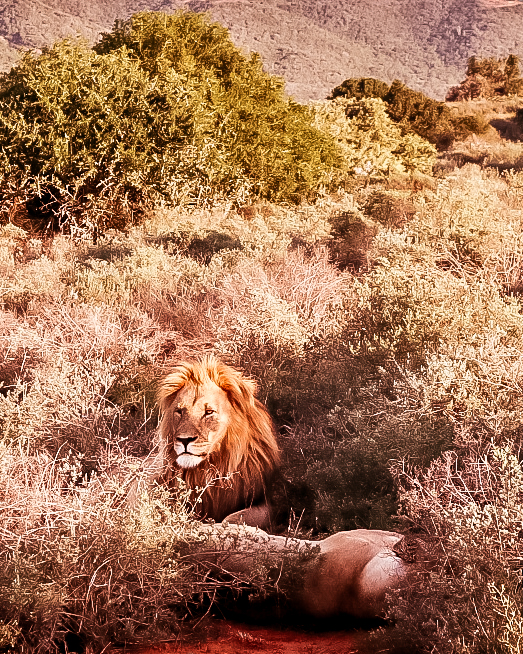 The Lions!
I have som favorite animals and lions are one of them! We had the opportunity to spot two lions making babies! So special, it only took 3 seconds and then the male, needed to rest for several minutes until they tried again.
The Lion is one of the largest, strongest and powerful felines in the world second only in size to the Siberian Tiger. They are the largest cats on the African continent and are unique among felines in a number of ways but the biggest difference between Lions and other cats is that they are incredibly sociable animals that live together in family groups known as prides. Lions are also part of the big cat family, meaning that both males and females are able to roar. Despite having once roamed across much of Africa and even parts of Europe and Asia, the world's remaining Lion population now resides in sub-Saharan Africa. However, with Lion numbers thought to have dropped by 30% over the past 20 years these enormous predators are sadly becoming more and more vulnerable  in their decreasing natural environment.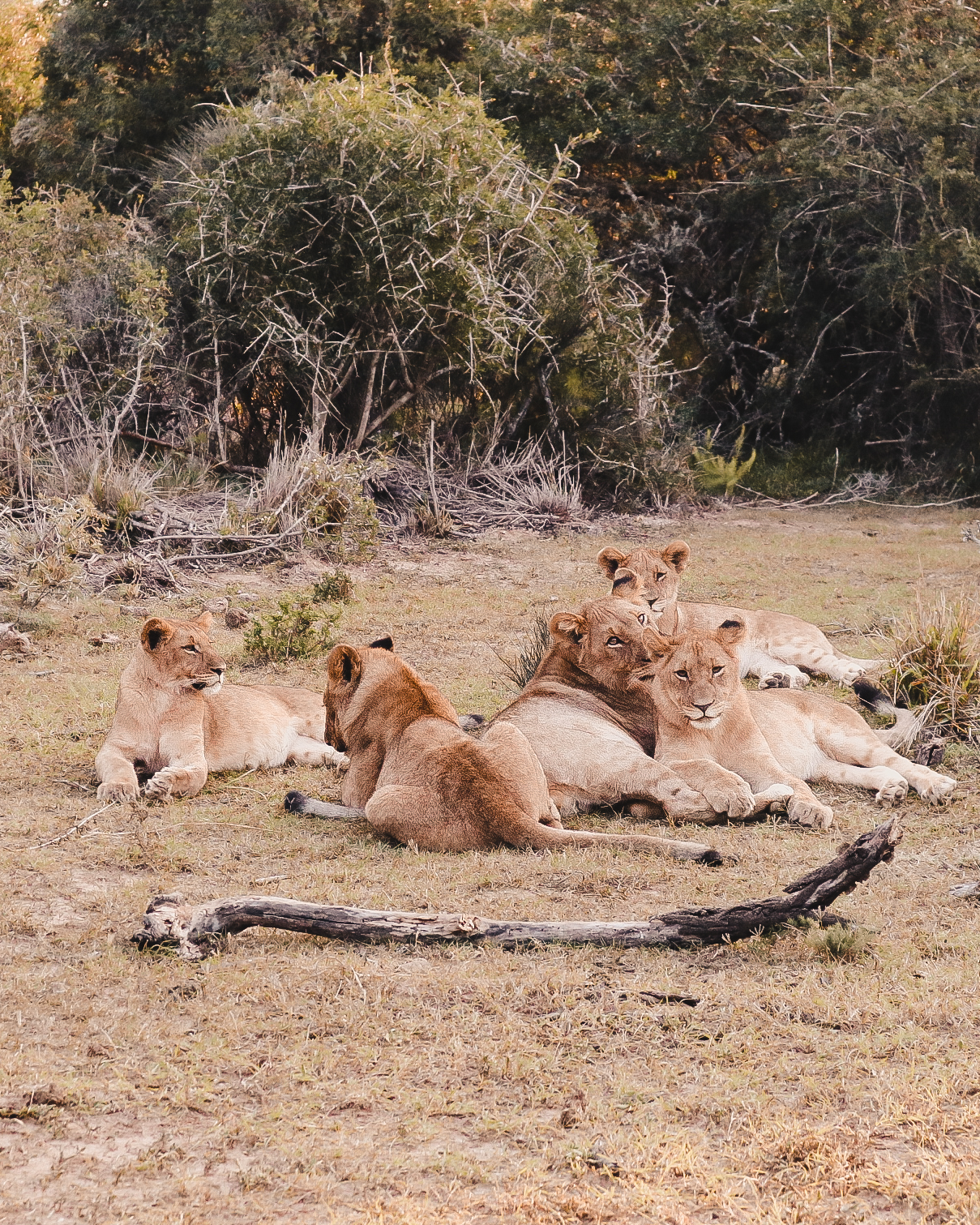 The second picture, shows when we were lucky to stumble on 5  very young lions! I find the lions very majestic. I have never been found of circuses I always felt sad seeing the animals treeting in a bad way.
One of the other beautiful things with Shamwari Game Reserve is that they have a animal hospital and they also take care of rescued animals. We visited the rescue center and it made me cry, seeing lions that ones was treated very bad, and now had the opportunity to spend the other half of there life in a nice place.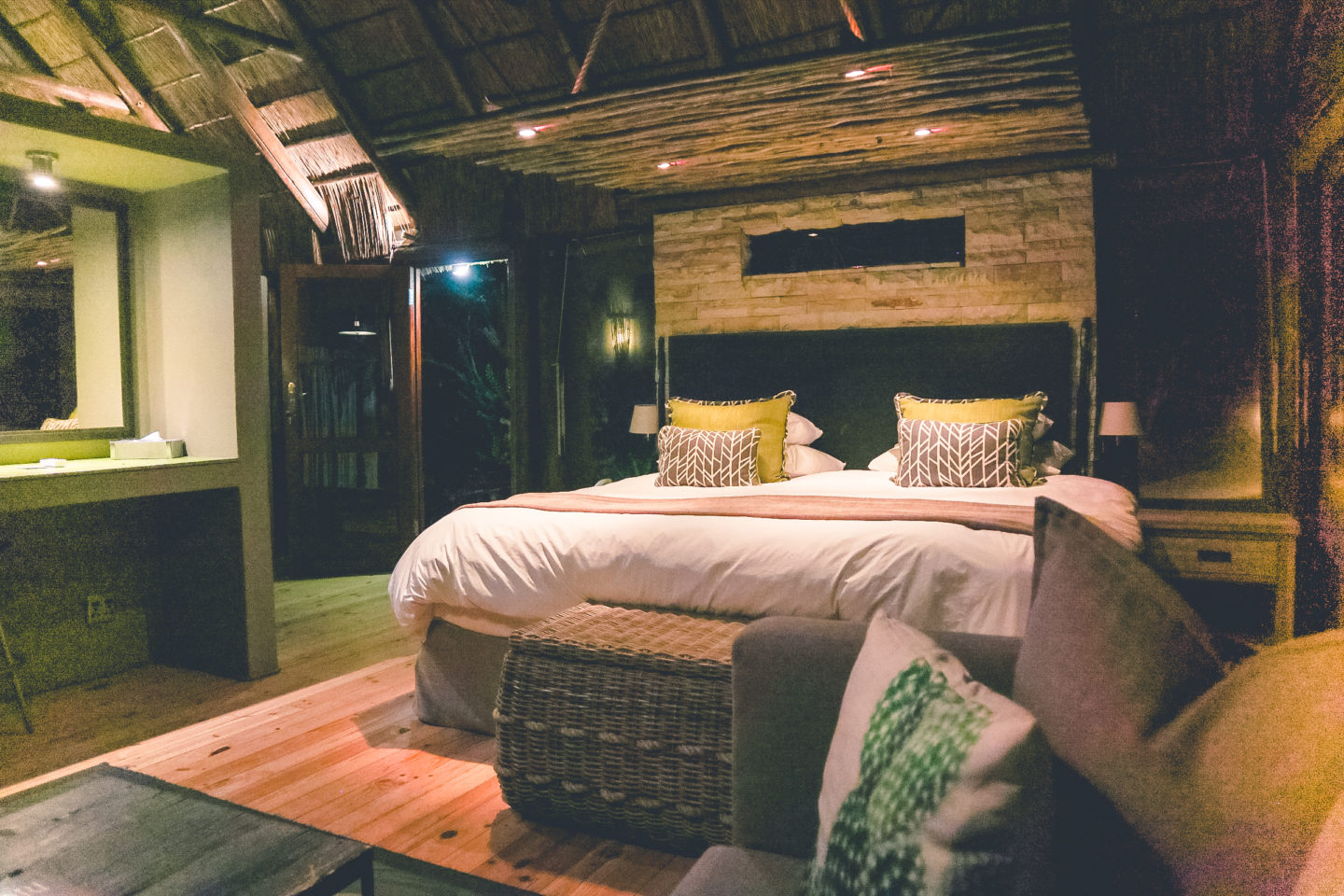 Baye The Tented Lodge!
Can you belive by looking on my pictures that this is a luxury tented safari? I was like, this doesn't feel like a tent at all! I love love love this specific lodge! Simply amazing!
At Shamwari Game Reserve, they strive to deliver a safari experience that leaves you feeling revitalised, refreshed and relaxed. And, for a safari experience with a difference, our guests can stay in the luxury tented accommodation at Bayethe Lodge.
The name for this Shamwari lodge comes from the African greeting, pronounced "By-ye-ti". The English translation for this word is "I salute you" and is one of the warmest welcomes in the African culture in this area of the country.
For a luxurious, malaria-free experience, look no further than Bayethe Tented Lodge.  This tented paradise offers guests the opportunity to immerse themselves in utter tranquillity, surrounded by the rich vegetation of this unique location that provides privacy and a feeling of seclusion with spectacular views of the African bush.
In addition to the individual tents, this lodge also offers a communal area, in which the facilities include:
Bush Relaxation Retreat
Gift boutique
Central lounge area with TV
In and outdoor dining facilities
Outdoor deck with swimming pool
Wi-Fi
Business Desk with Internet access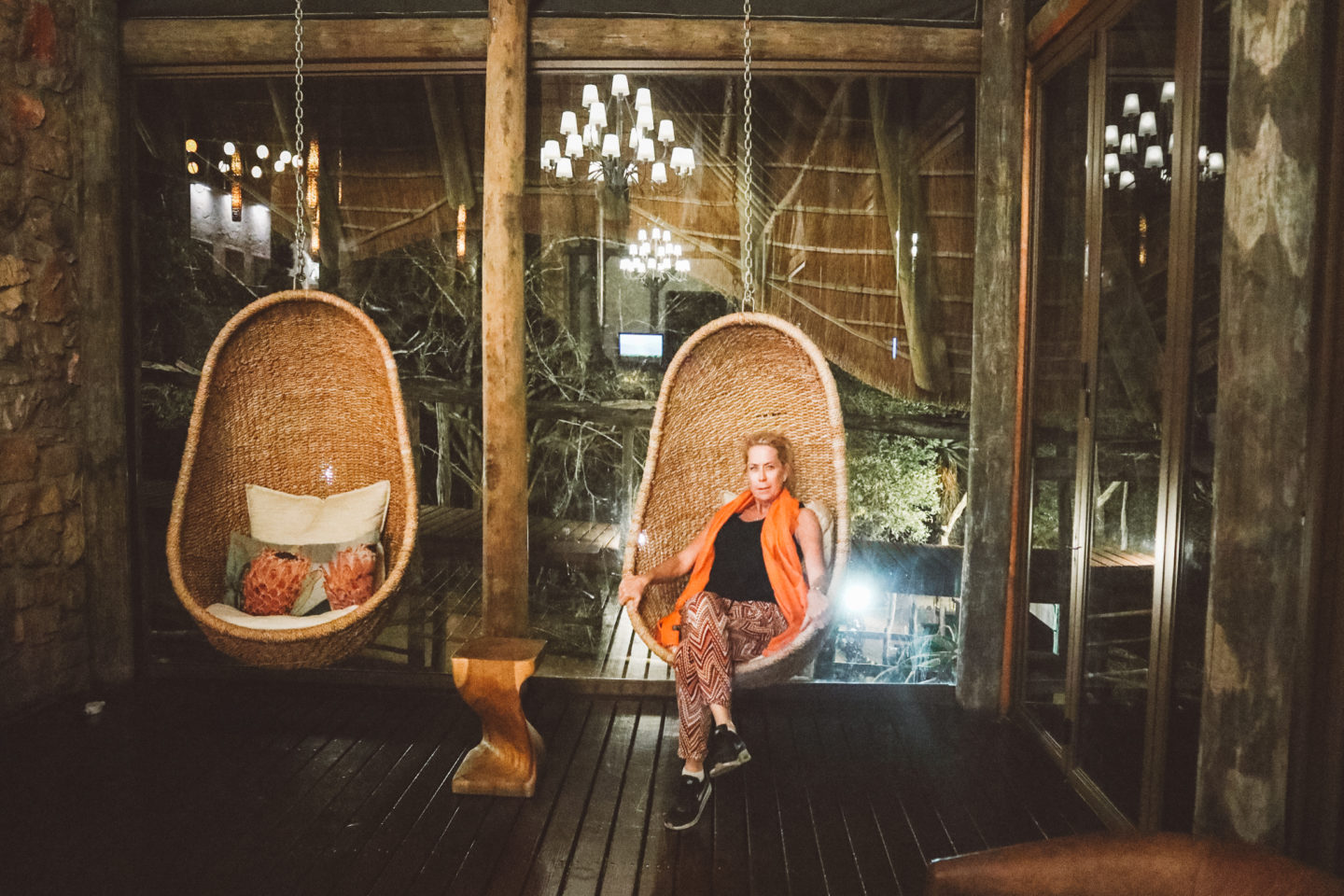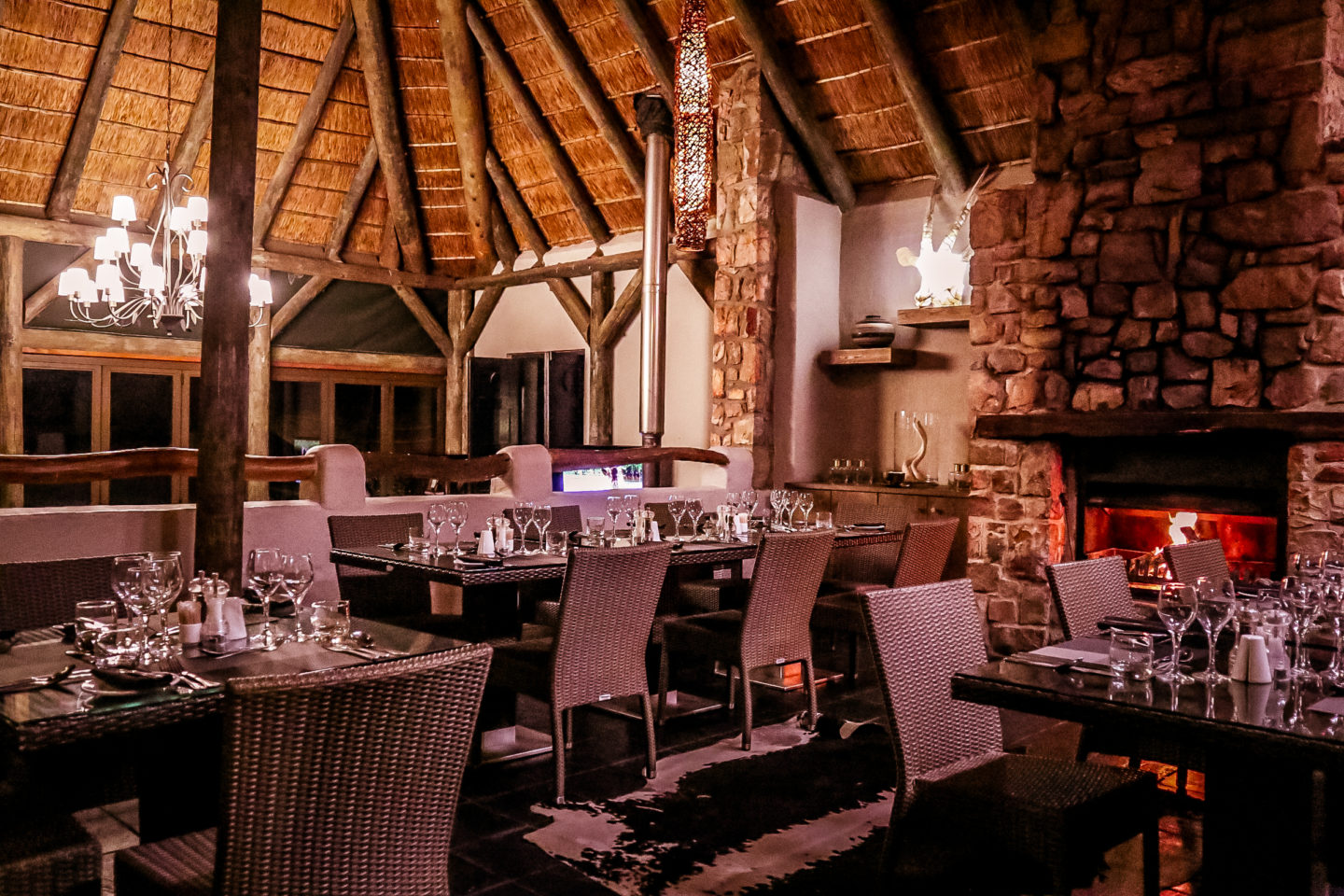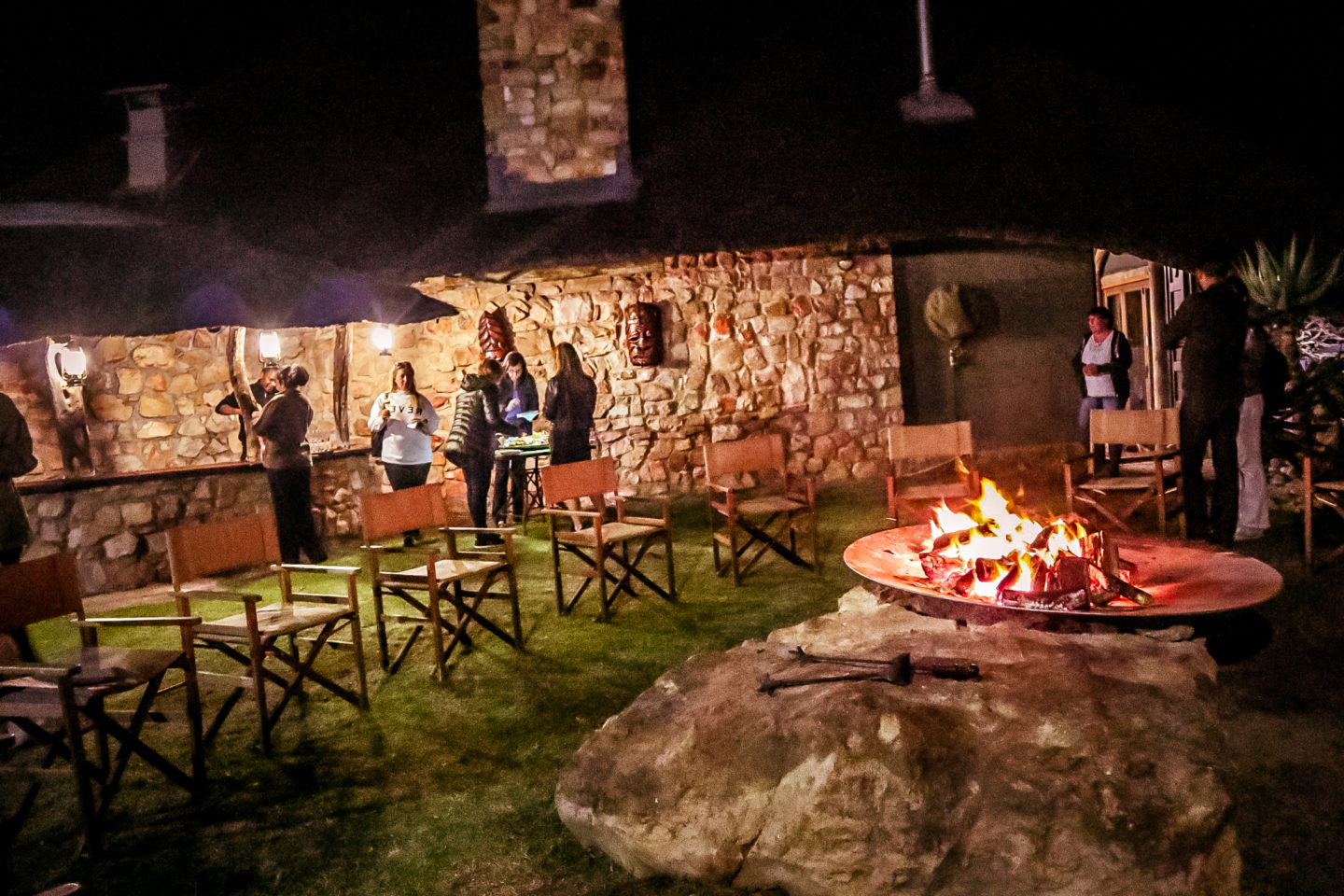 The Spa!
And of course the most of the lodges have a spa! With an amazing staff!
Shamwari spa treatments are the ideal way to unwind and each of our offerings are created for men and women. Our luxury wellness retreats are based at certain lodges, but treatments can be arranged for guests staying in any of our other luxury accommodations.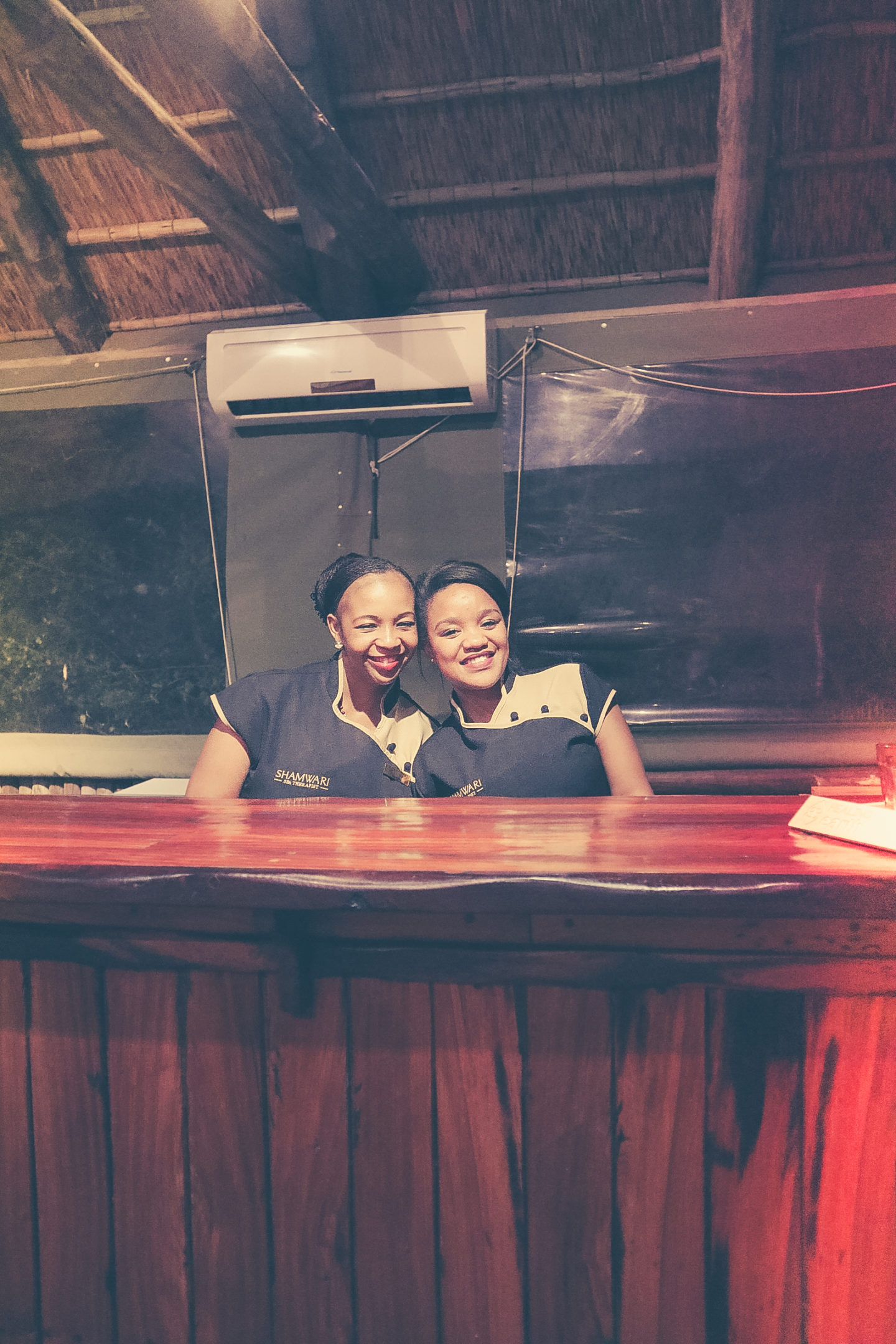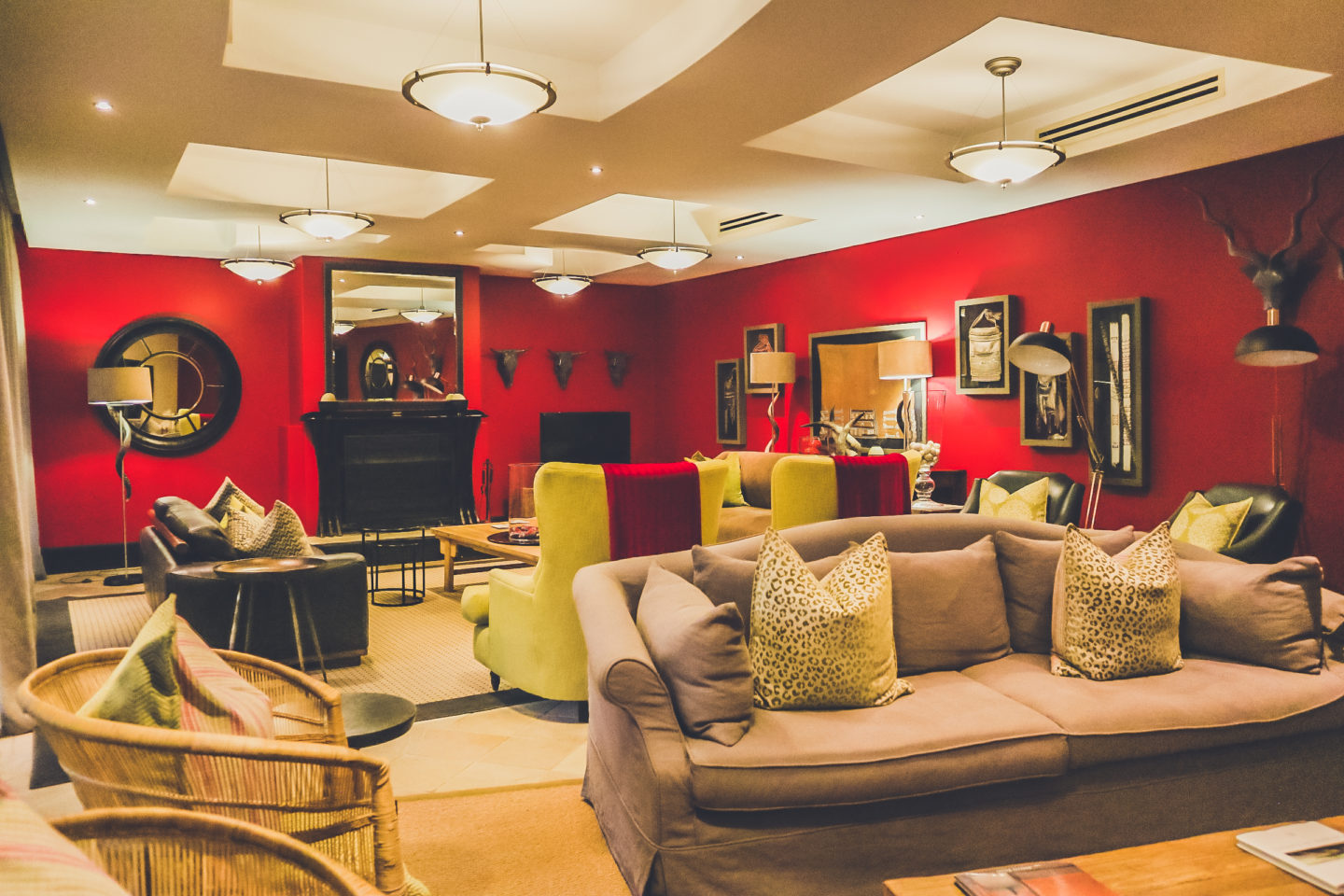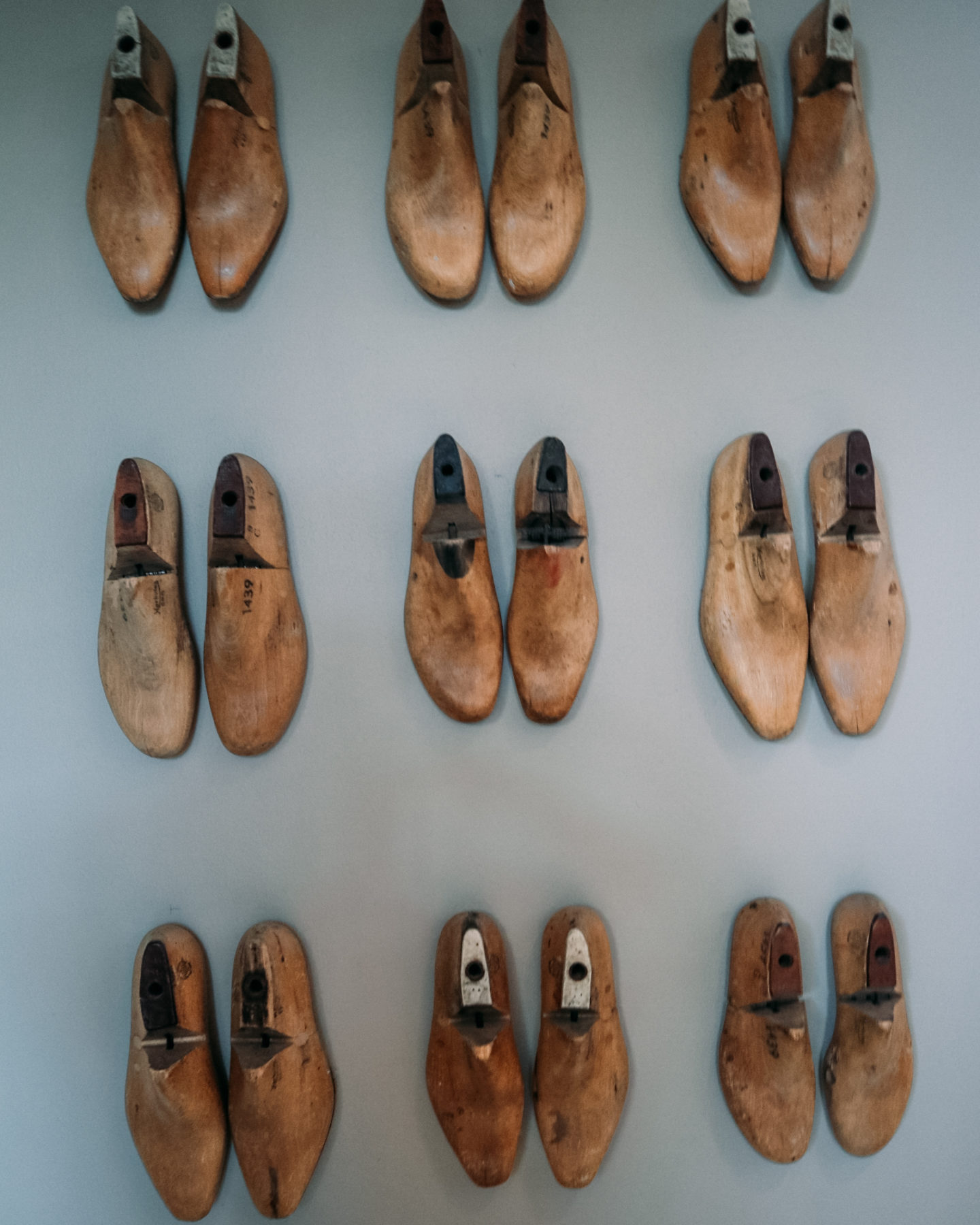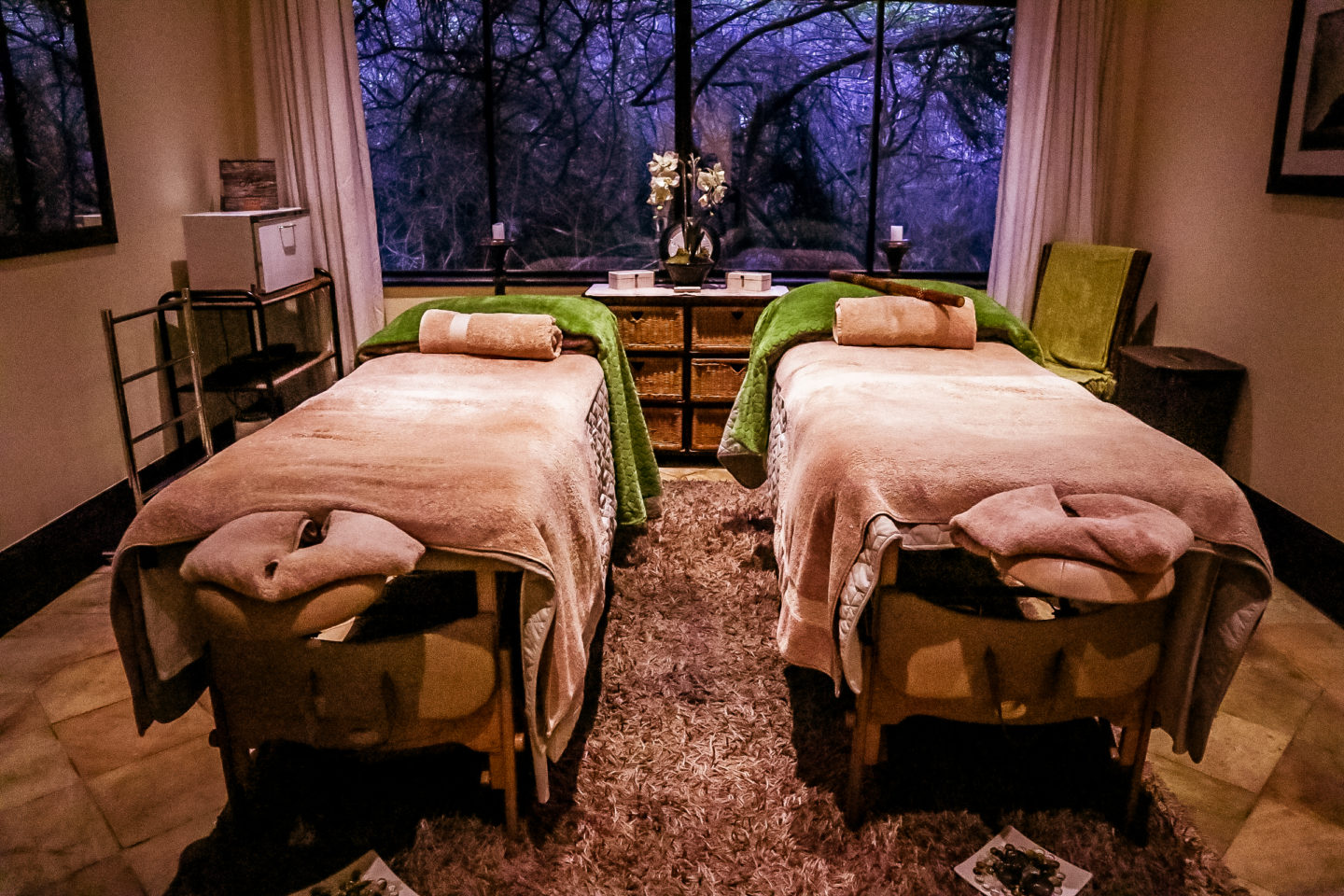 Eagles Crag Lodge!
This lodge felt more like a boutique hotel. With a lot of details! As each suite is well secluded, you can enjoy the utmost privacy for your rest and relaxation.
Configuration of the Suites:
All 9 of the luxury lodge's suites can sleep a maximum of 2 adults. In addition, all 9 are twin/king bedded suites. Each suite includes:
Air conditioning
Tea and coffee making facilities
Hairdryer
Electronic safe
Fitted international adaptors
International dial telephone
En-suite bathroom
In and outdoor shower facilities
Private minibar
Ceiling fan
Bird spotting scope
Private deck with plunge pool
Bluetooth radio alarm clock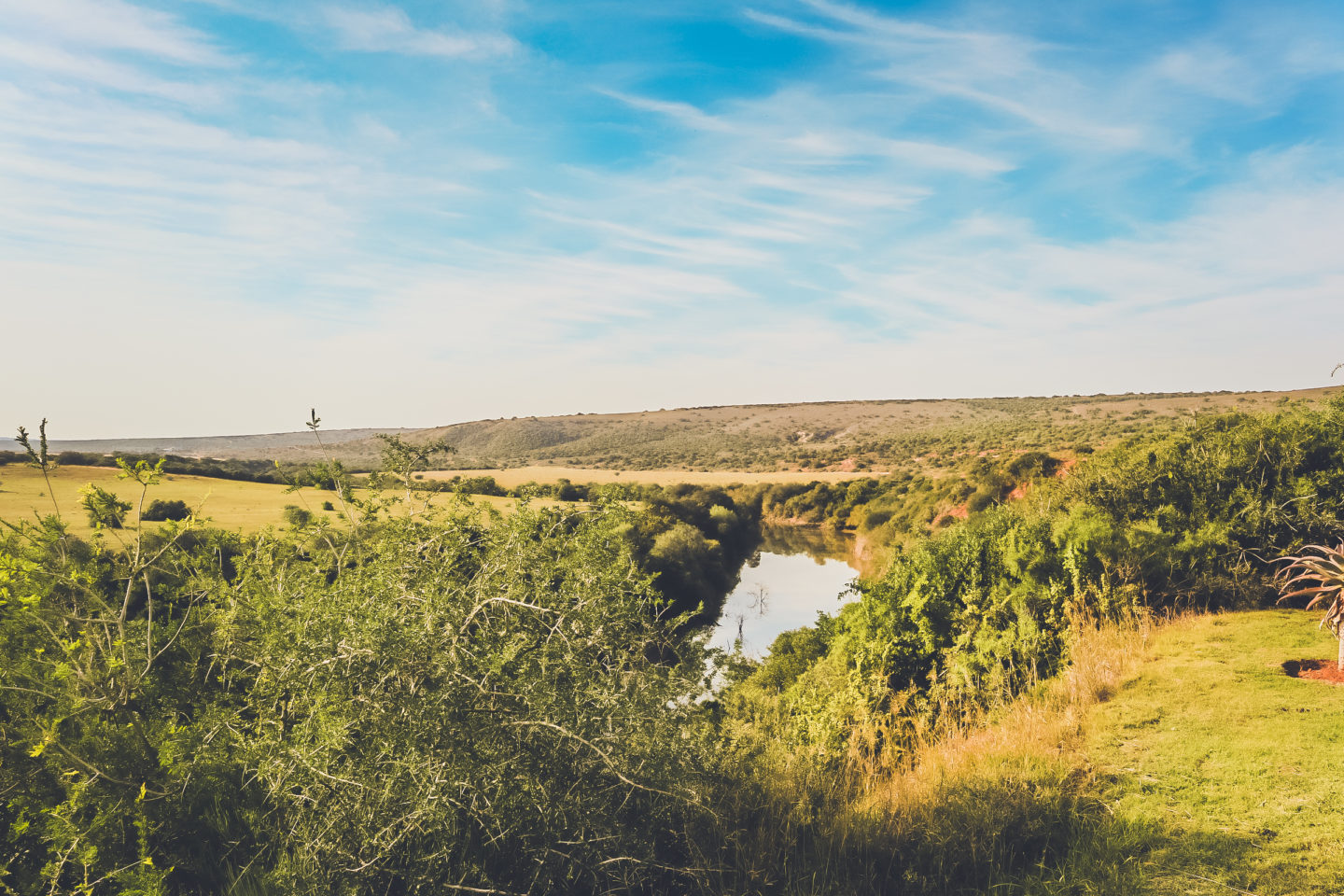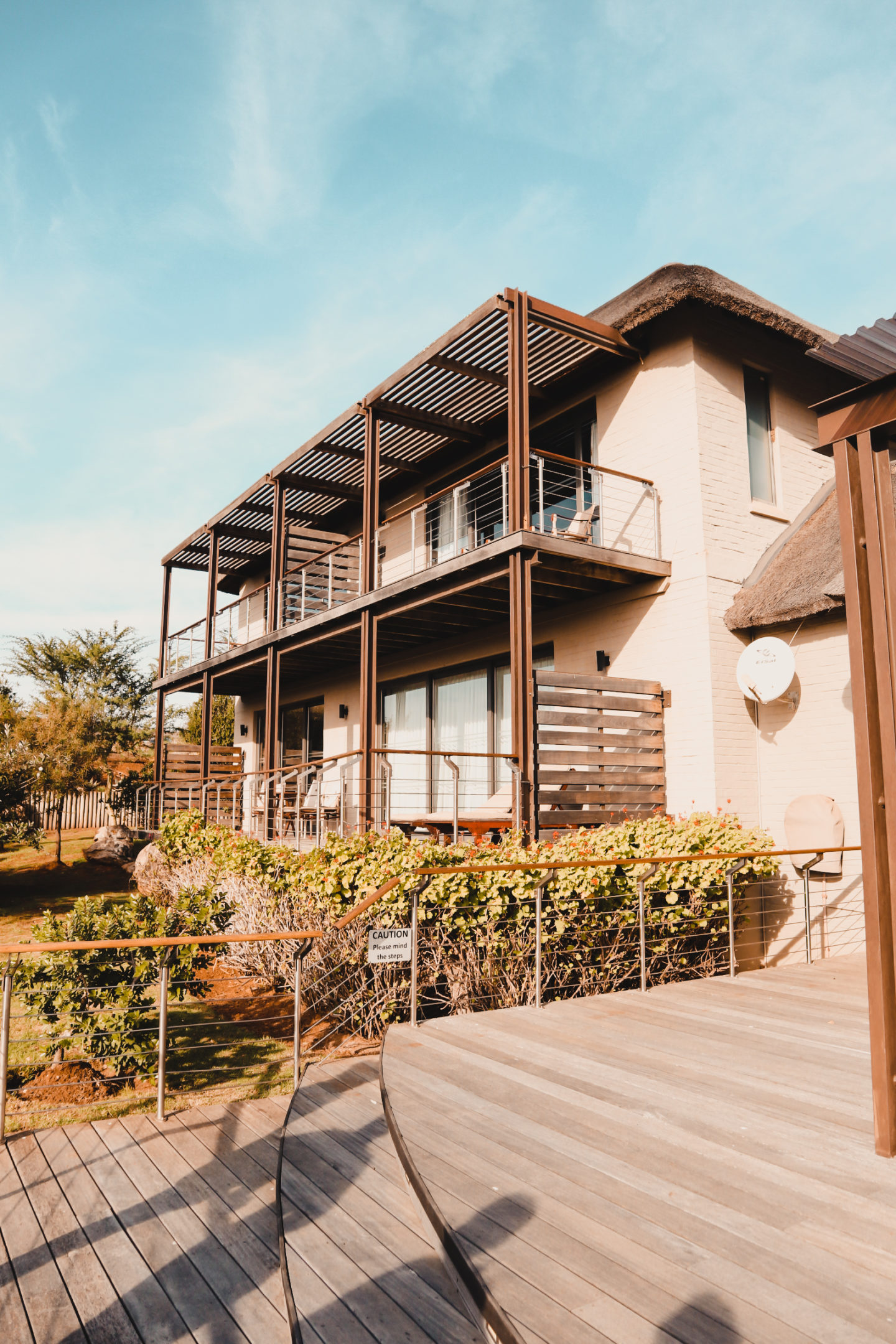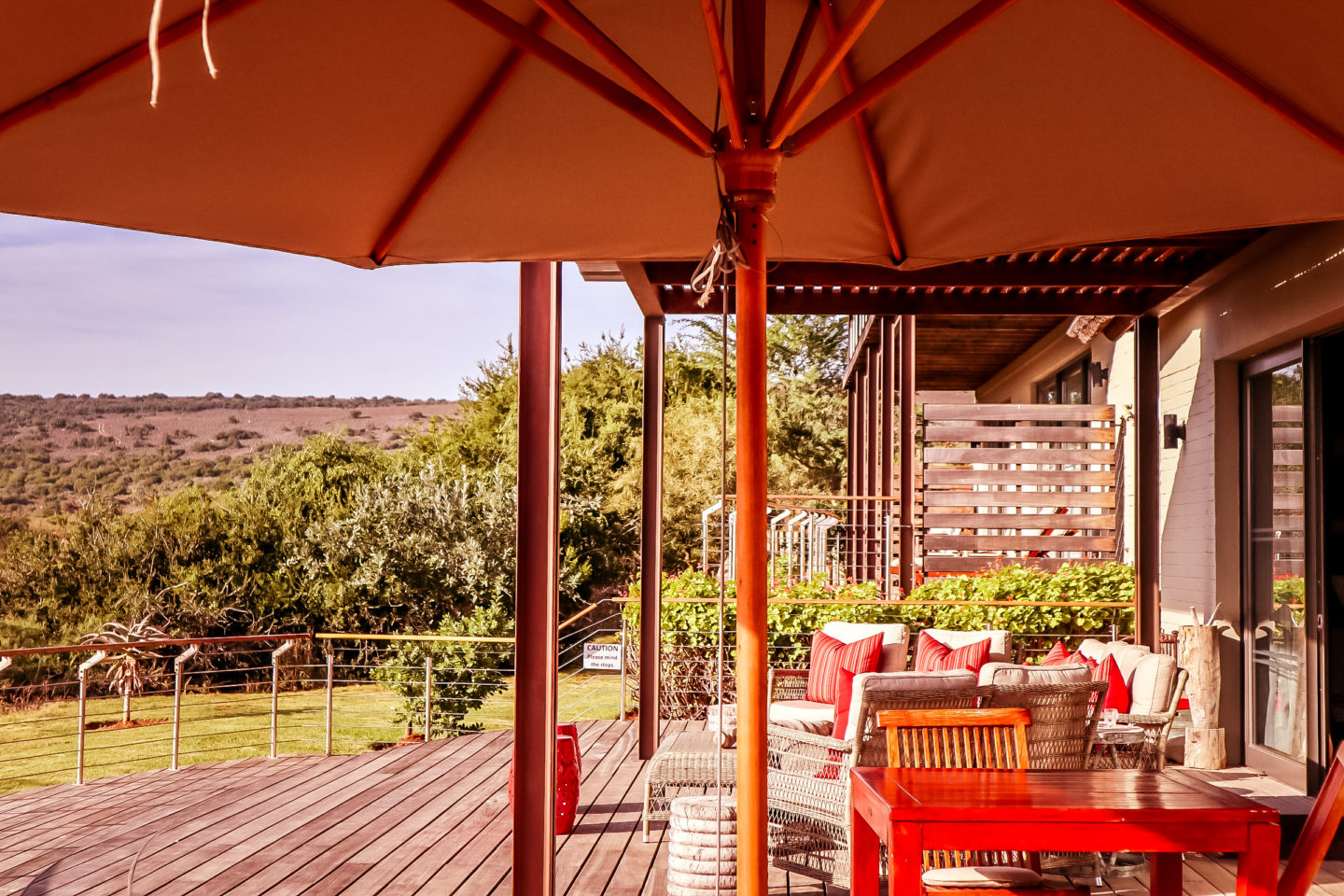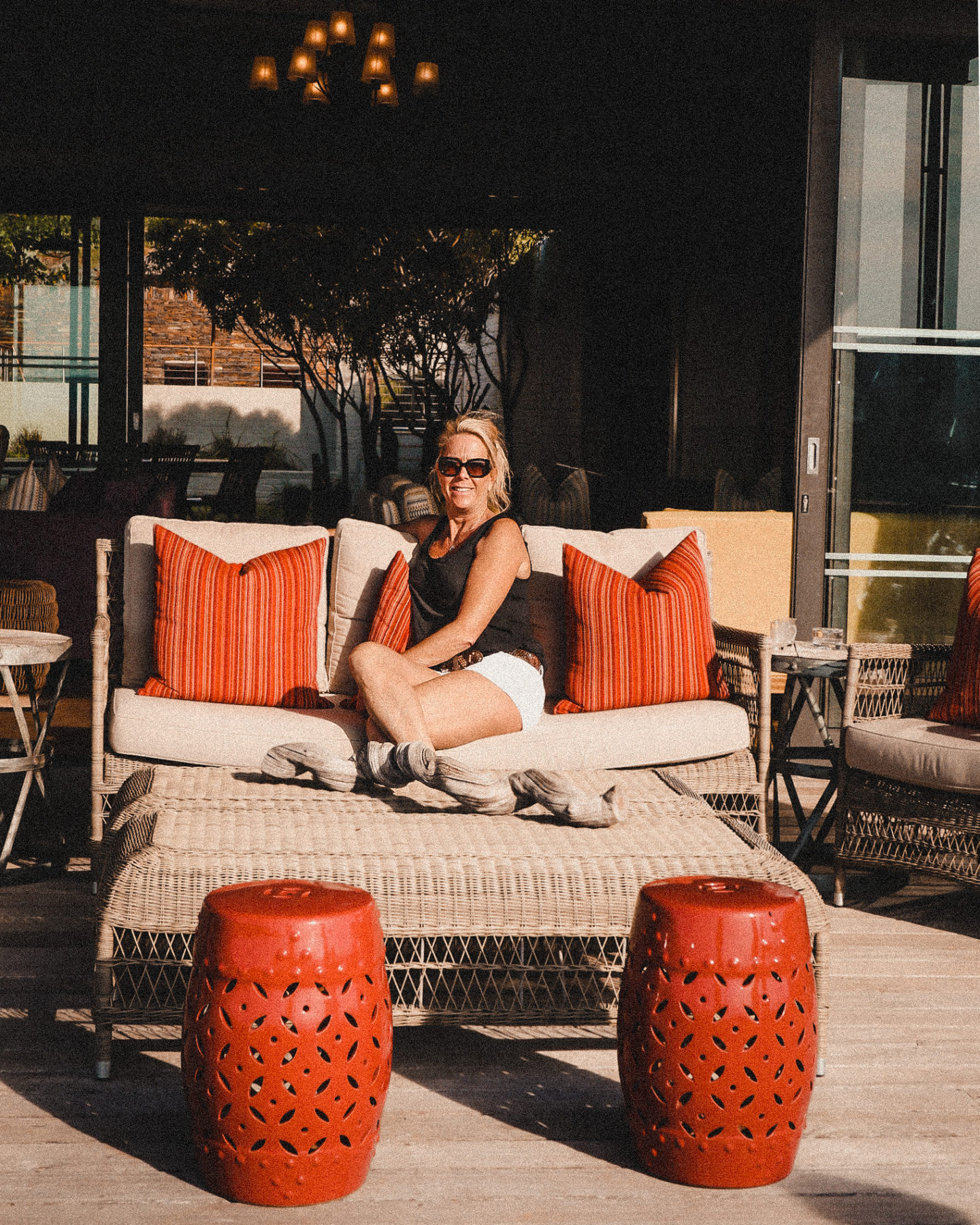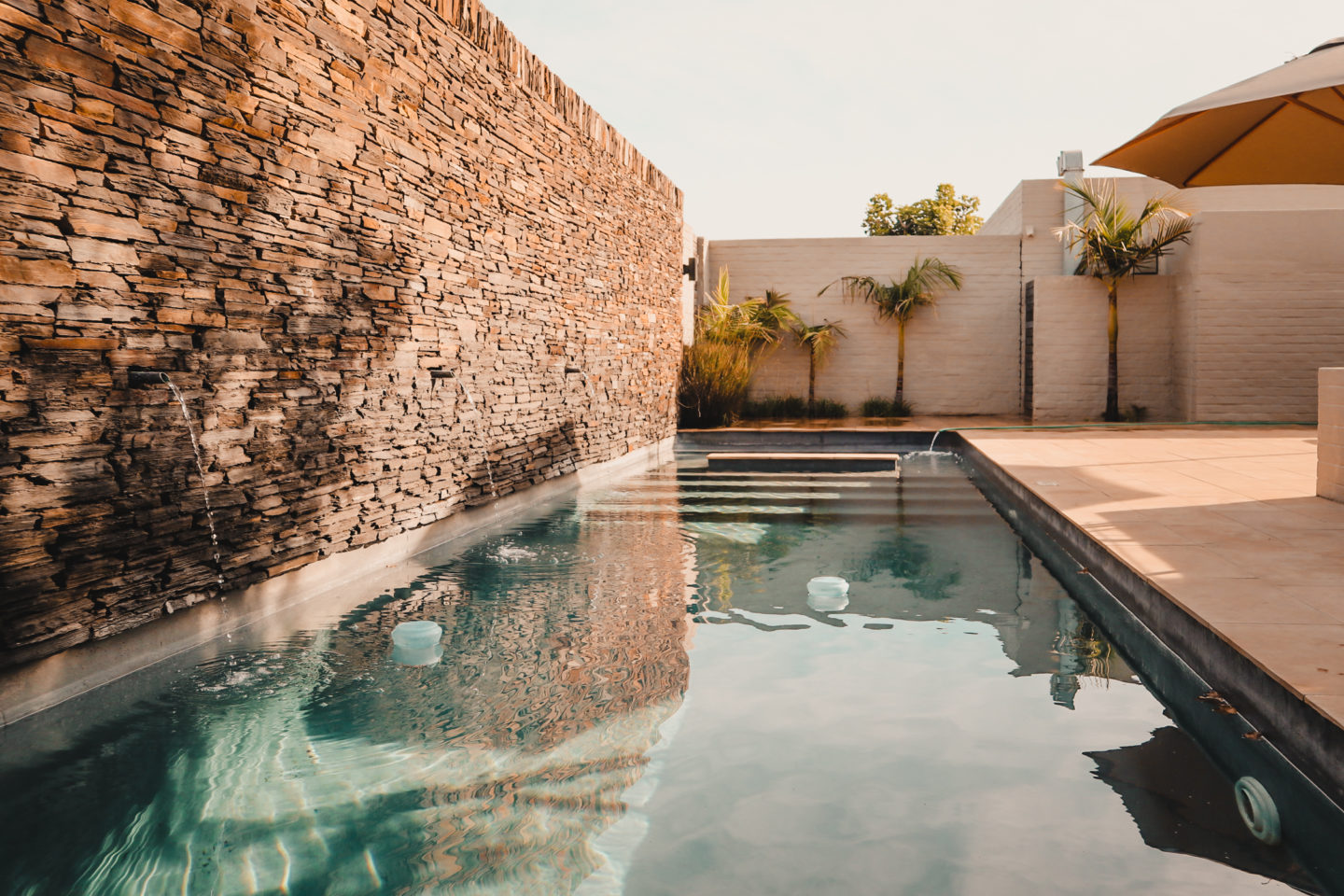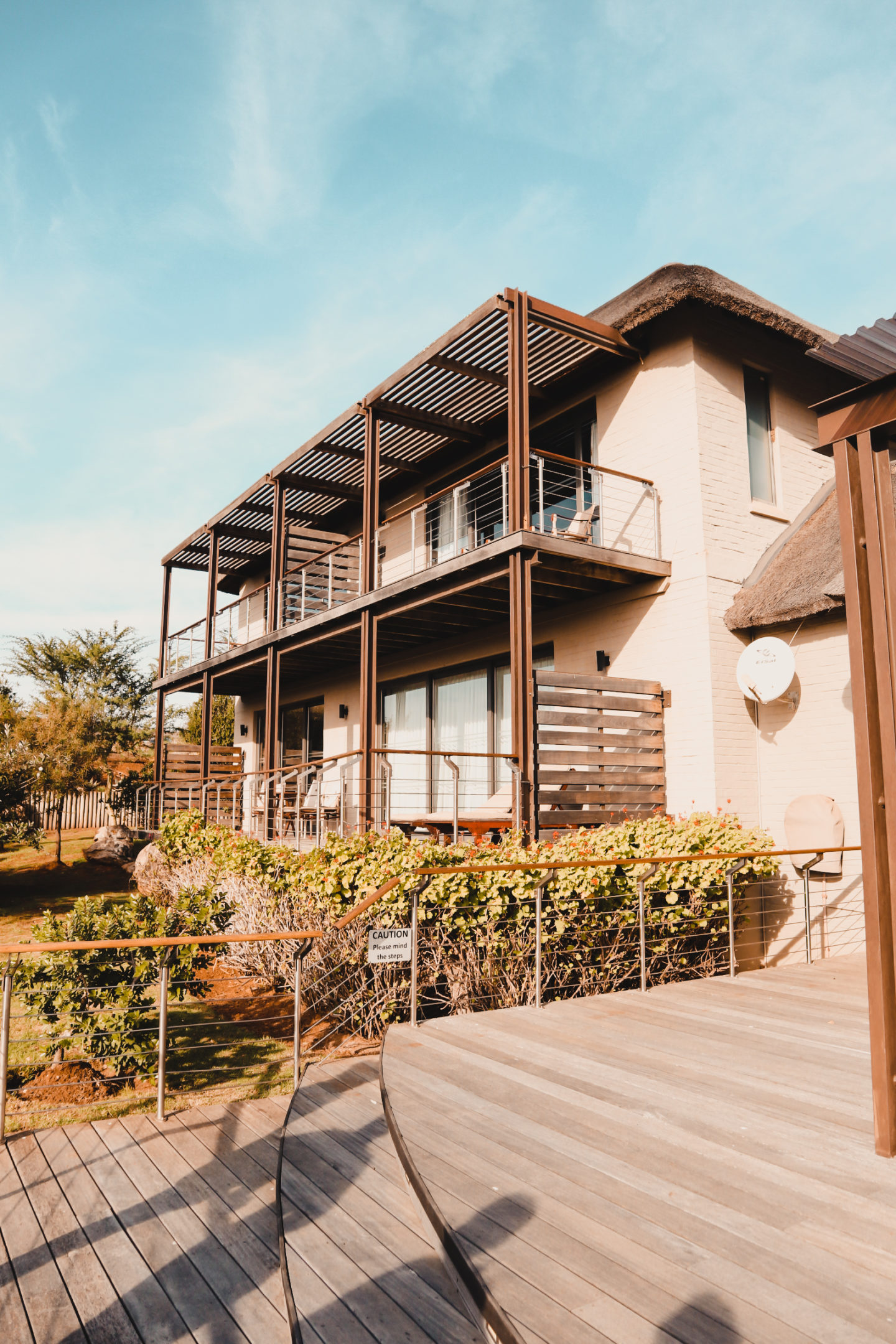 Sarili Lodge!
Welcome to another one of my favorite lodges! I know, it's so hard to choose which one to book! Just look at this view! And the interior! I mean this is amazing! For you info, you will also have some cute apes running on the roof. So cute, but so quick that I wasn't able to catch them with my camera!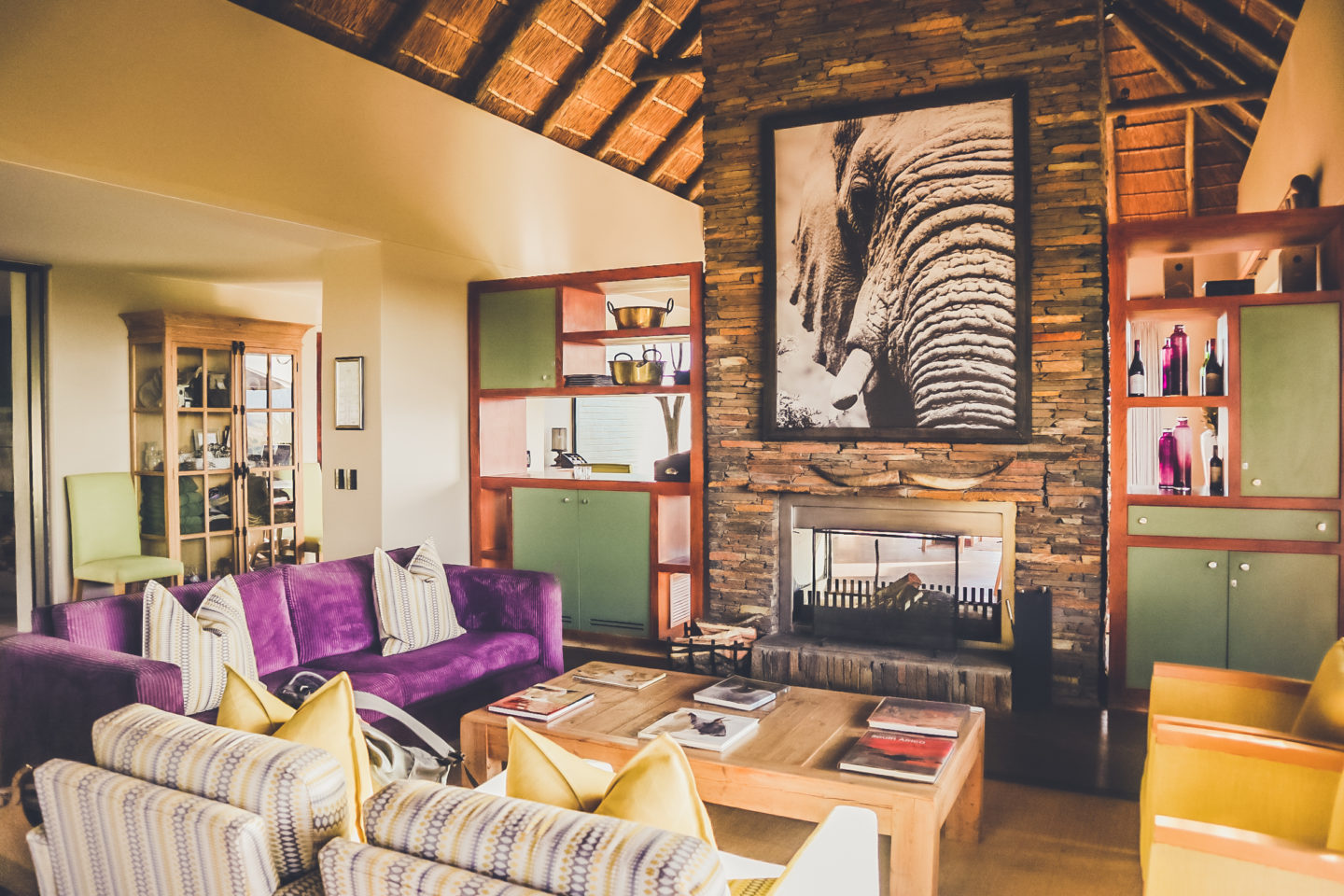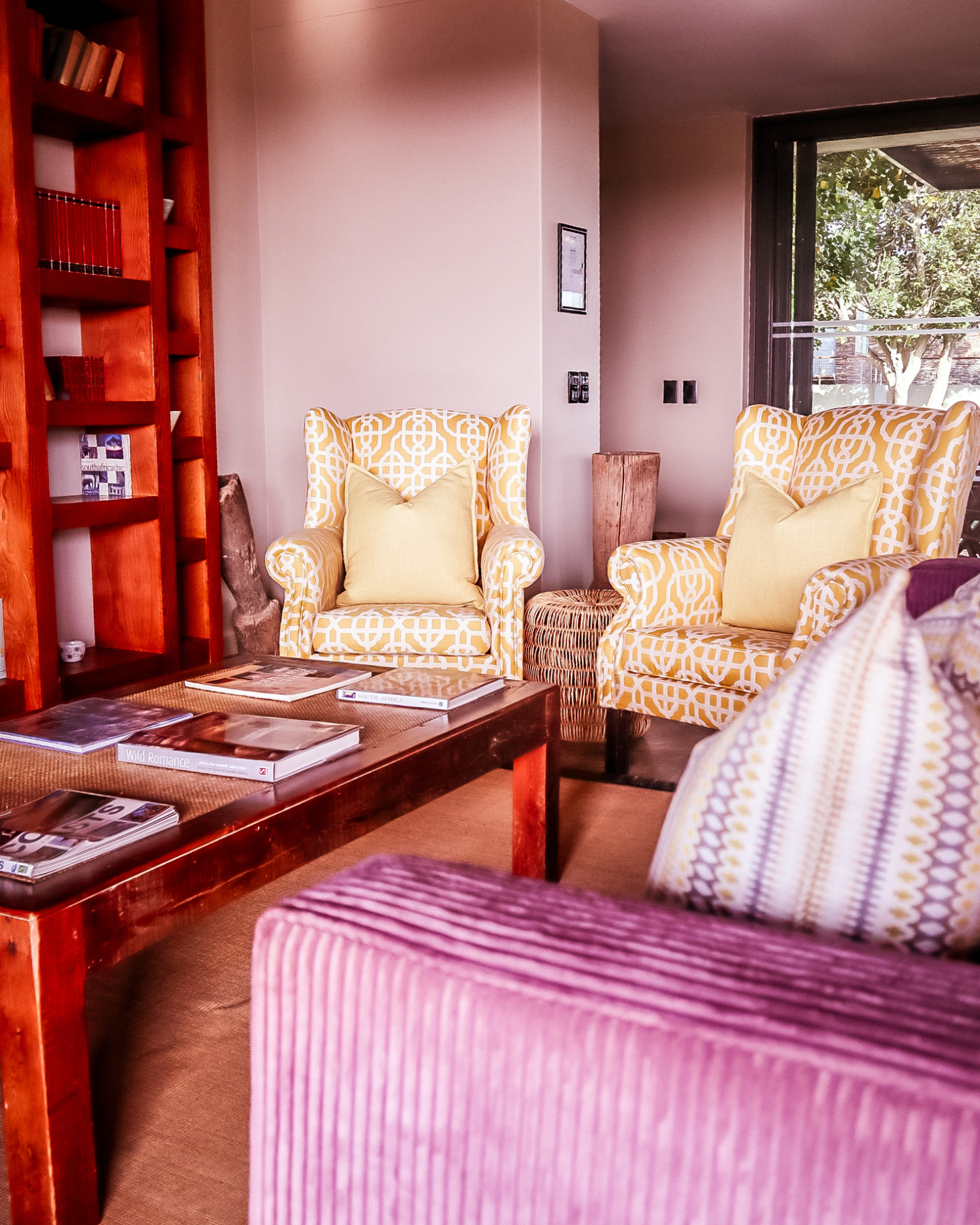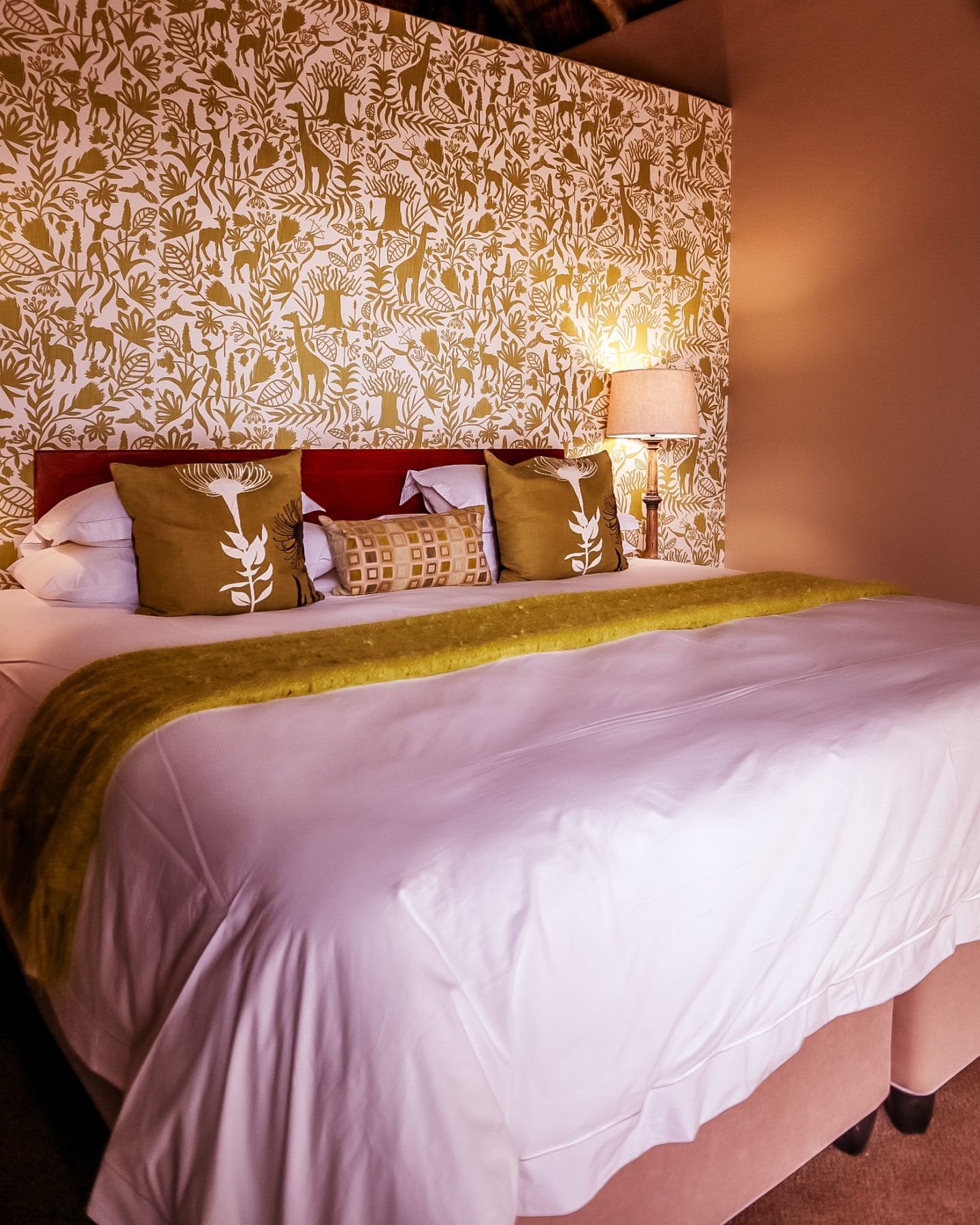 Contemporary Family Lodge at Sarili Lodge
For exciting, luxury safari accommodation that's suitable for the whole family, consider booking your next holiday at Sarili Lodge at Shamwari Game Reserve.  This lodge not only boasts majestic views of the Bushman's River and the grassy plains but also offers supreme comfort, magnificent sunsets and a wildlife experience that you'll never forget.
For 5-star luxury travel that's blended with a wildlife adventure, book your stay at Sarili Lodge, with Shamwari Game Reserve.
The modern interiors, coupled with 5-star amenities and locally crafted decorations, mean that you're never too far away from creature comforts and luxury, such as:
Heated swimming pool with shallow area for children
Wi-Fi connection
Lounge area with satellite TV
In and outdoor Dining Facilities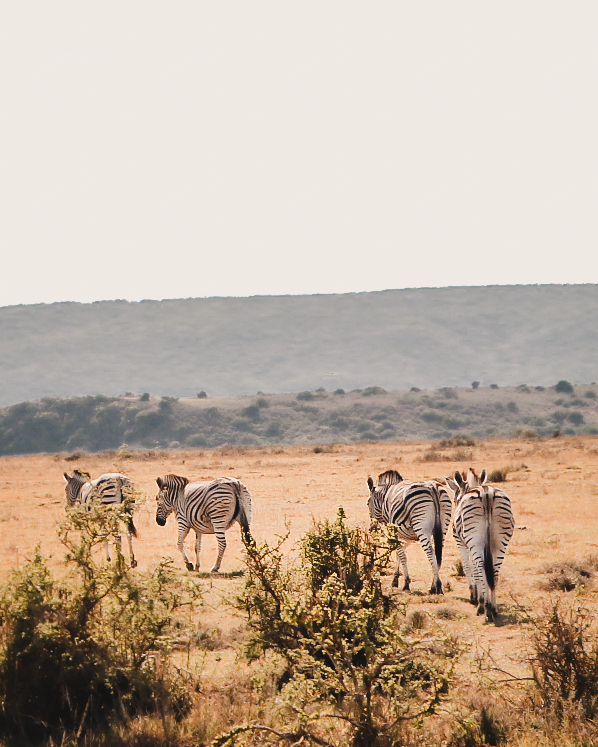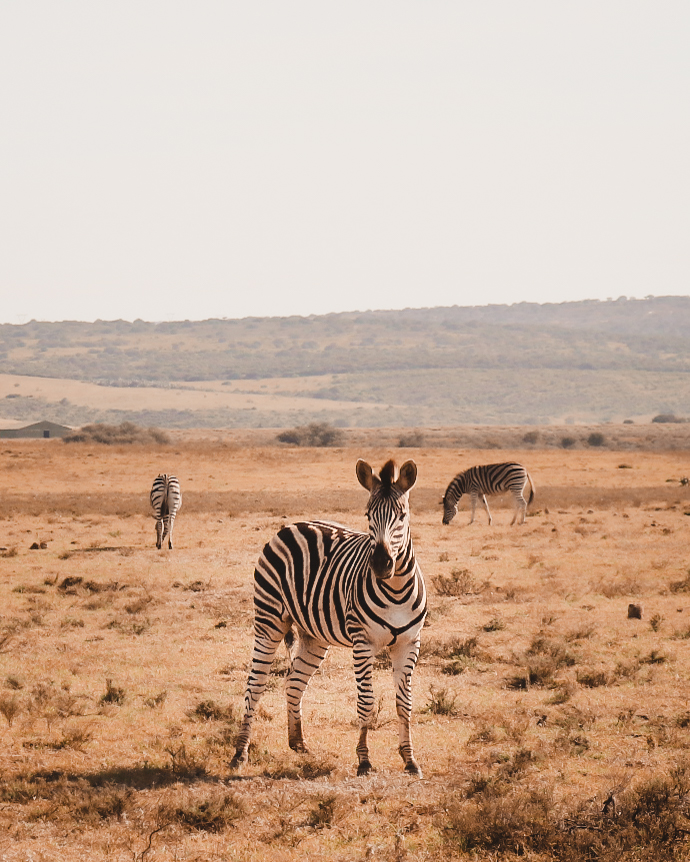 The Zebras!
Closely related to horses and donkeys, the zebra (subgenuses Hippotigris and Dolichohippus) is best known for its black and white striped body. In fact, zebra stripe patterns are unique to each individual. These stripes are believed to be camouflage devices that help zebras hide well in the grass.
Zebras as very social animals and live in large groups called 'harems.' Plains and mountain zebras live in harems that are made up of one stallion and up to six mares and their young, while Grevy's zebras come together as groups for short periods of time. Sometimes herds come together to form temporary groups of up to 30 members. Zebras sleep standing up, and only when they are in groups that can warn them of danger. If they spot a predator, they will bark or whinny loudly to warn the others in the group.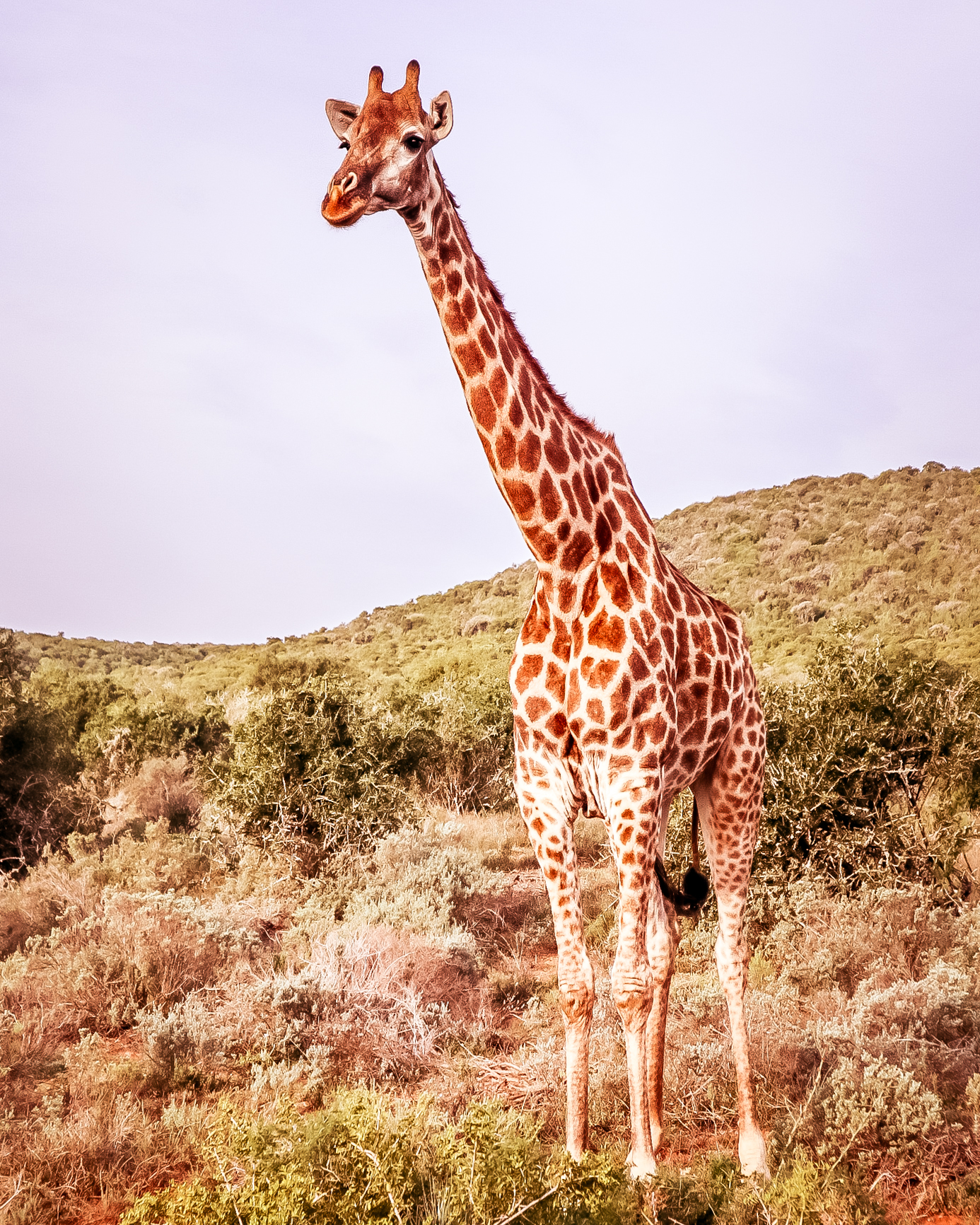 The Giraffes!
The giraffe is the tallest mammal in the world, with even new-born babies being taller than most humans. Their long legs and necks help them to eat leaves at the top of tall trees that other animals cannot reach. They have long tongues, and no teeth at the front of their top jaw, which helps them to rip leaves from branches. Male giraffes use their necks for fighting, swinging them from side to side to headbutt their opponent.
They are at around six foot, the legs alone are taller than many humans. They have a distinct spotted coat, with no two giraffes having the exact same pattern. This means that giraffes can be individually identified from their coats, a feature that is often used in the study of wild giraffe populations.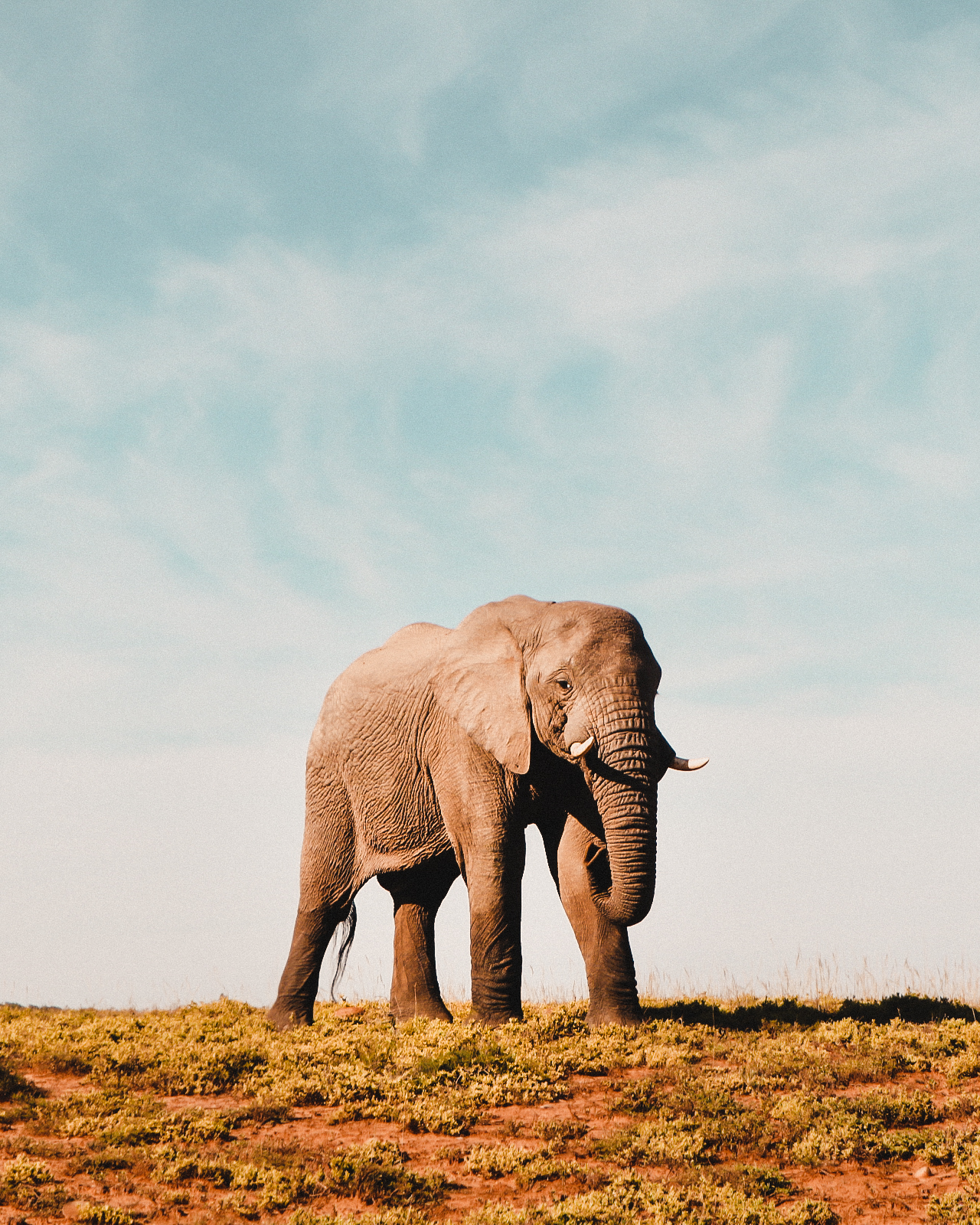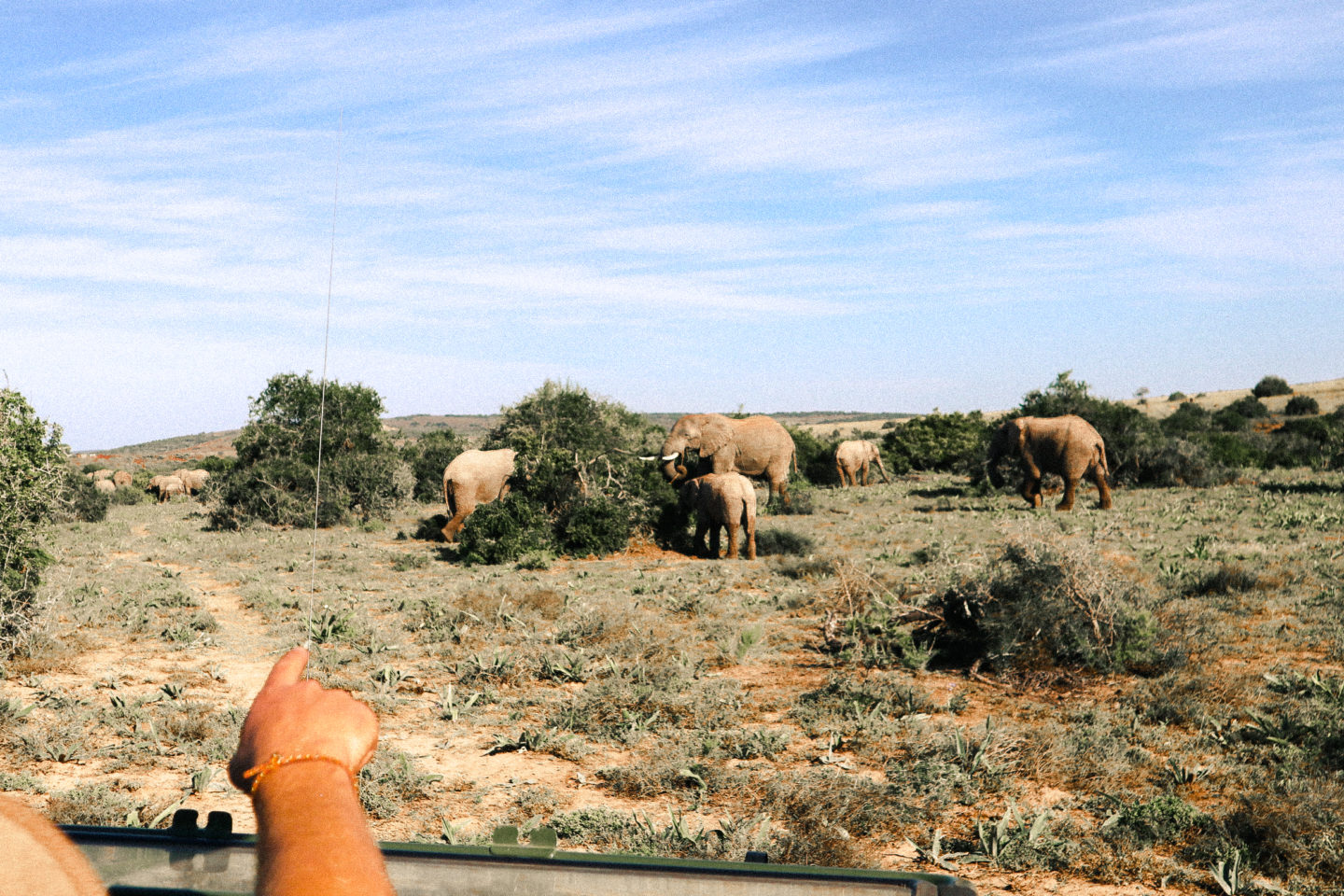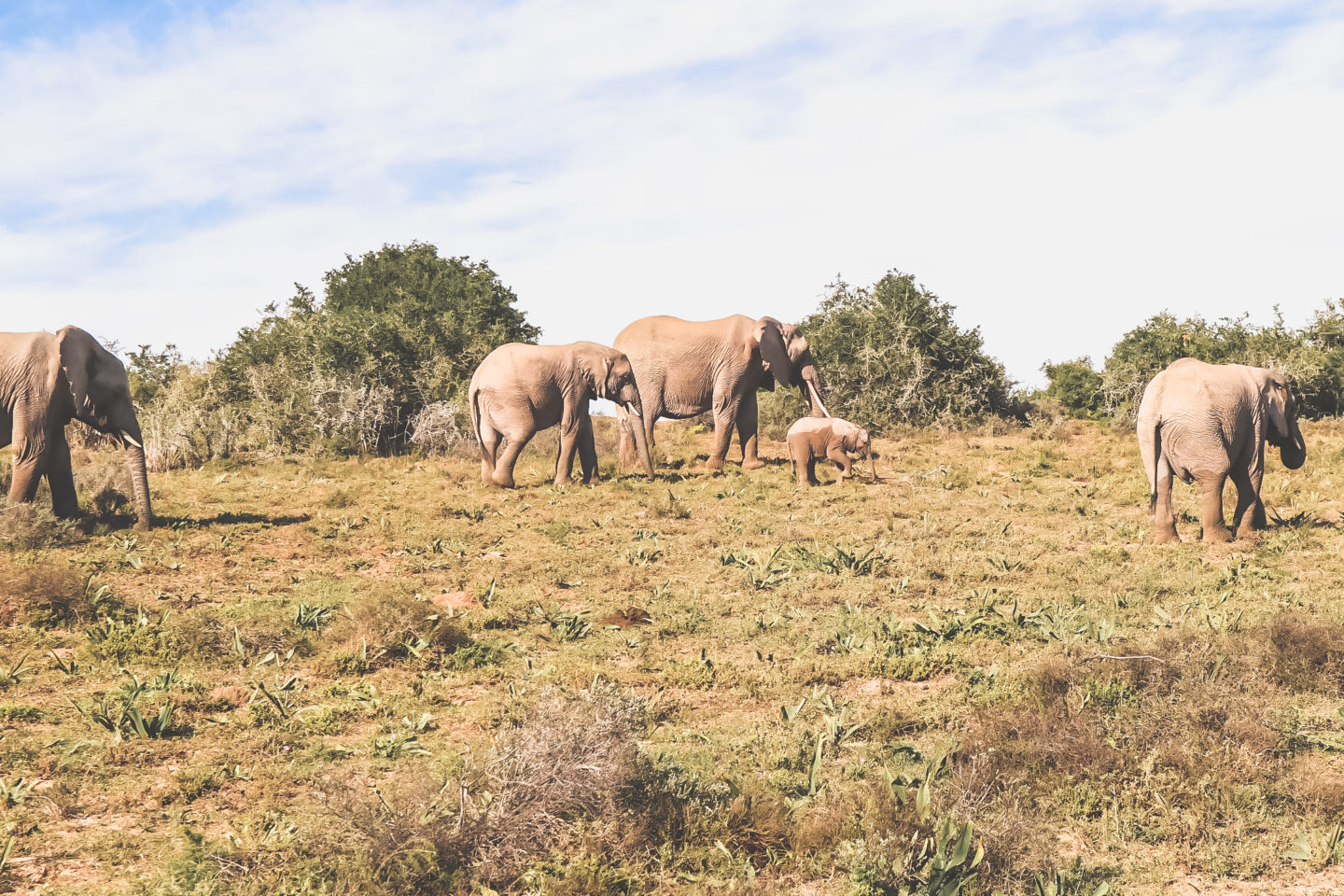 The Elephants!
Elephants are the world's largest land mammals – and, aside from the great apes: humans, gorillas, chimpanzees and orangutans – the most intelligent.
They are well-known for living in matriarchal (female-led) social groups, and although they are respected and revered by people throughout their ranges in Africa and South Asia, they are also feared because they can be aggressive and dangerous.
Both African and Asian elephants form female-led, tight-knit groups consisting of a dominant matriarch, her female offspring and other female relations plus their calves. Occasionally, groups will allow 'strangers' to join them. Living in groups makes individuals safer and allows them to devote more time to caring for and teaching the young.
Elephants appear to understand what other elephants are feeling. Experiments show that when one elephant is unhappy, others share their feelings, something known as 'emotional contagion'. In these situations, they will go over to their 'friend' and comfort them, often by putting their trunk into the other's mouth, something that elephants find reassuring. Elephants will also assist other injured elephants, and even appear to mourn their dead.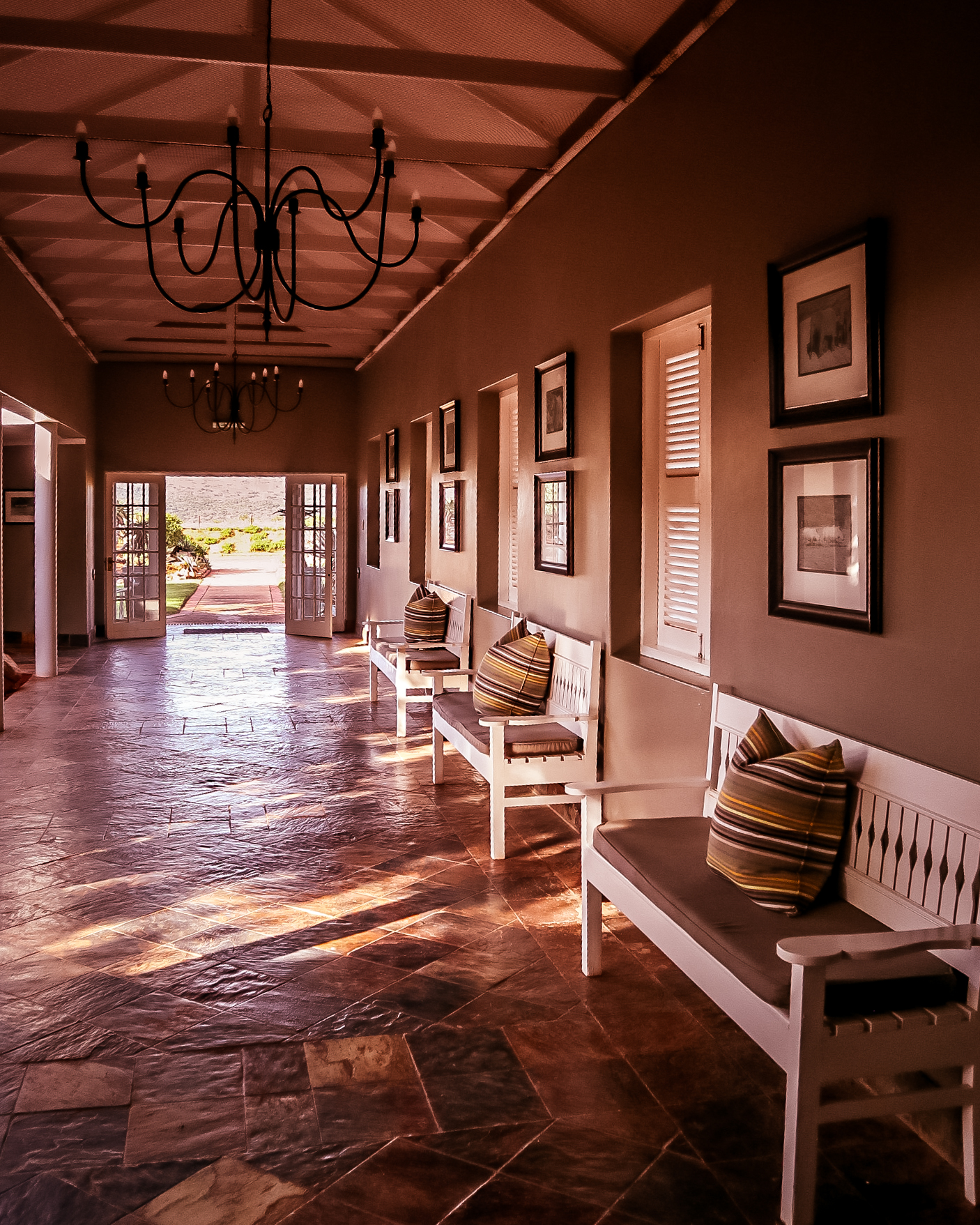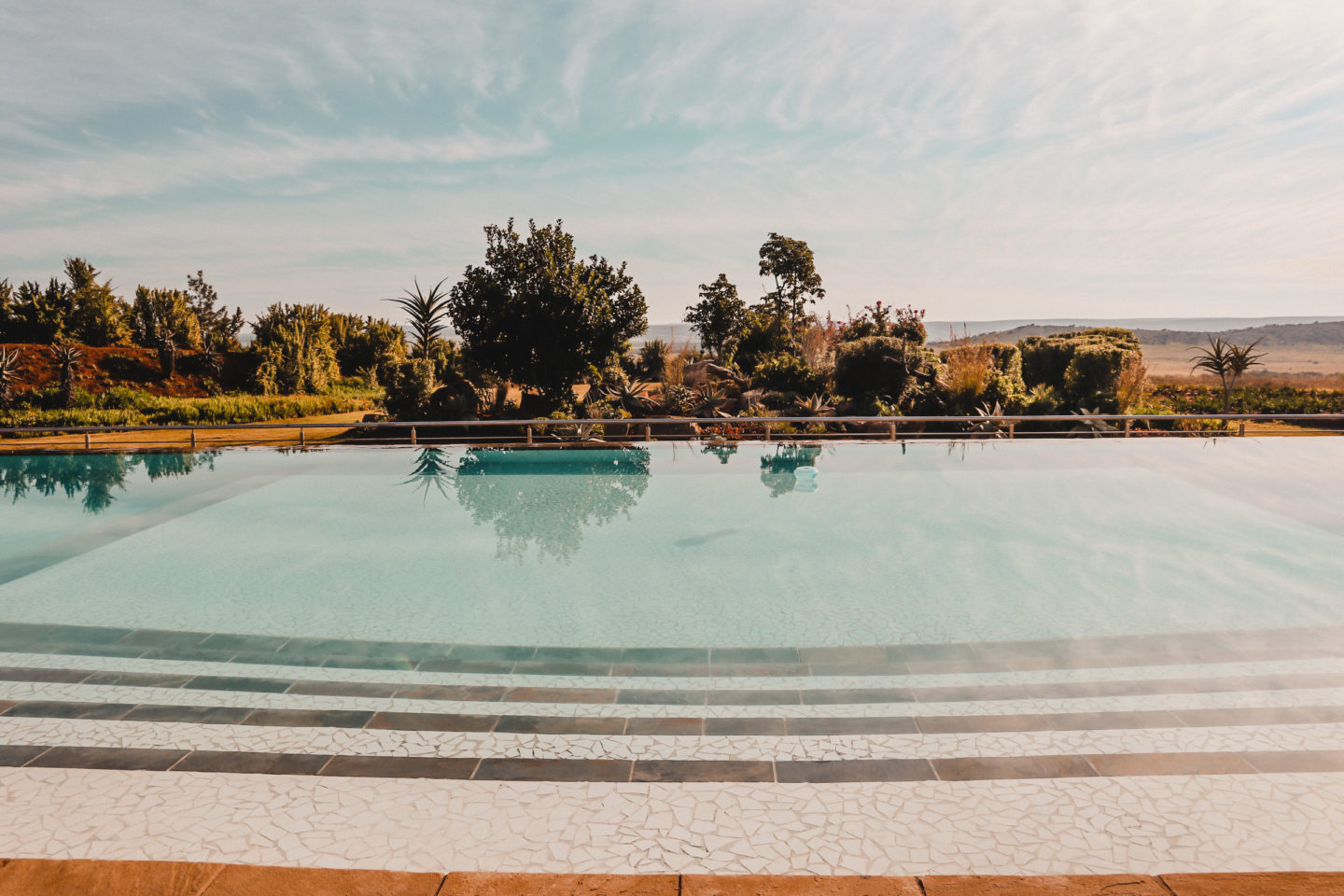 Riverdene Family Lodge!
This lodge is an Elegant Family Homestead.
At Shamwari Game Reserve, we believe in providing our guests with the full African experience. In addition to being malaria-free and under the stunning expanse of the South African sky, staying at Riverdene Family Lodge affords you optimal comfort for an unforgettable family safari.
This lodge has a welcoming ease and warmth and is a place where families are always at home and where guests become friends.
Become fully immersed in the naturally beautiful surrounds of the Eastern Cape.
This lodge is an elegantly warm and welcoming setting, offering all the modern amenities you would expect from 5-star accommodation.
Facilities include the following:
Rim-flow swimming pool with shallow area for children
Children's supervised play room & jungle gym
Gift boutique
Boma overlooking The Bushmans River
Bar/Lounge
Indoor and alfresco dining facilities
Business desk with internet access
Wi-Fi Connection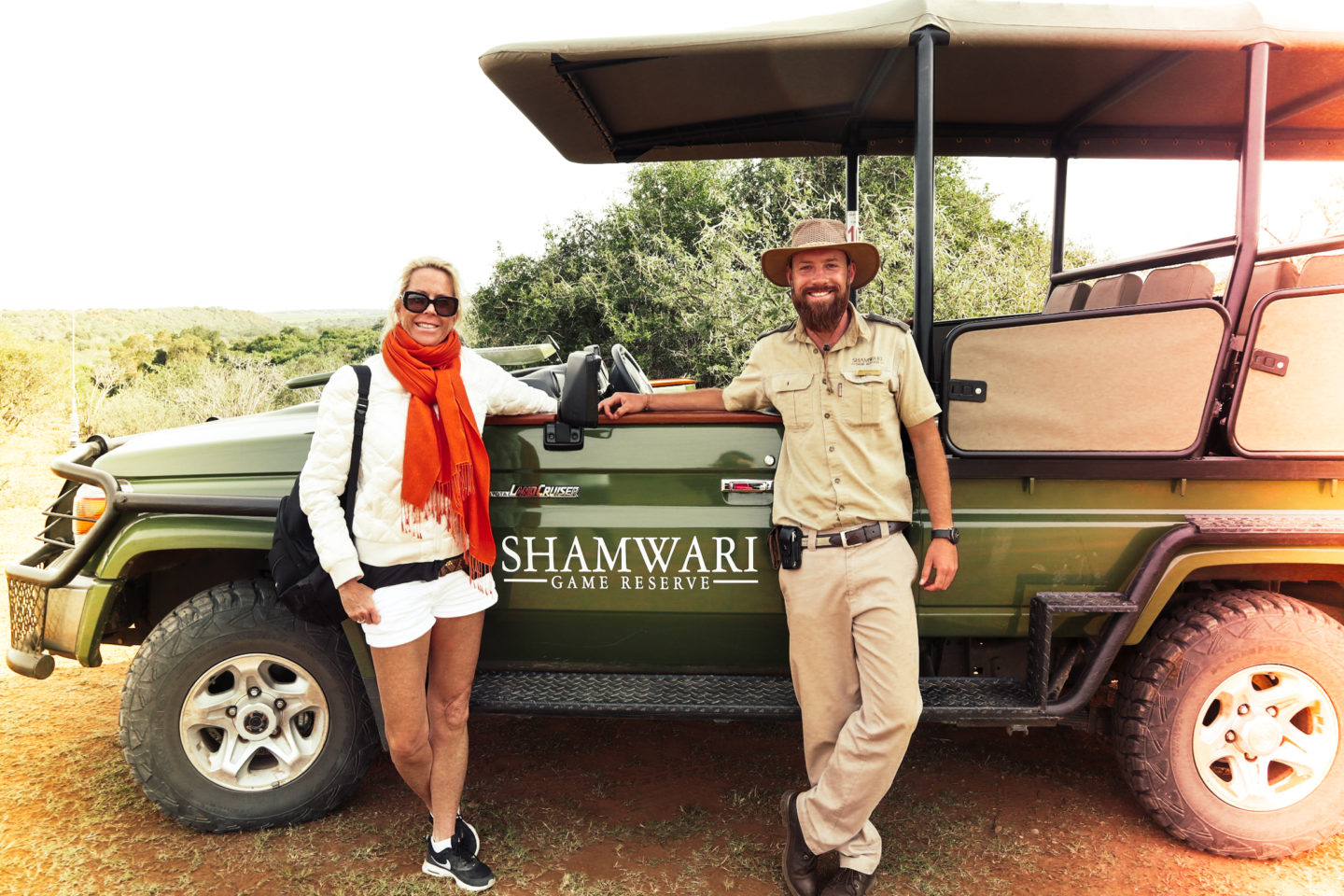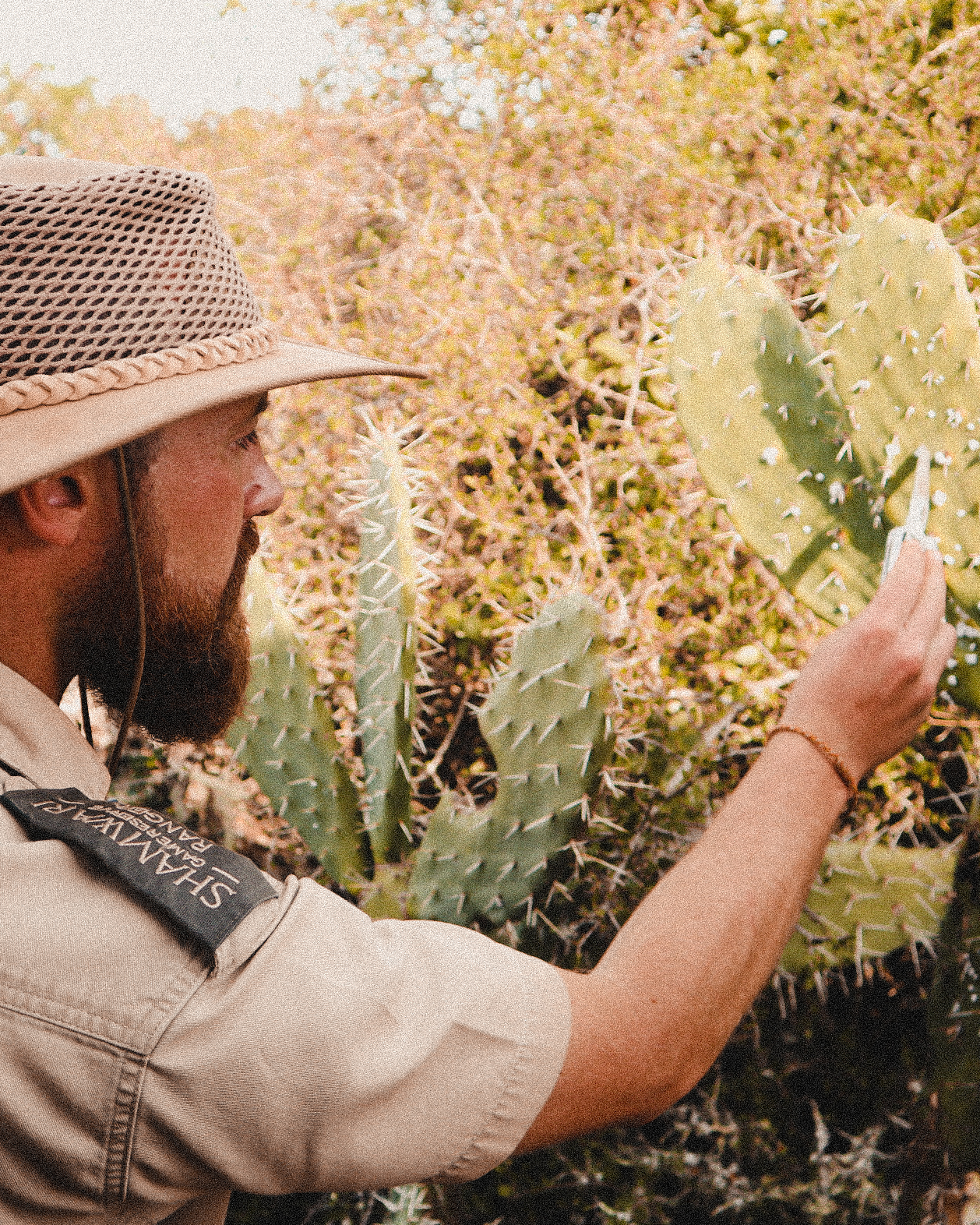 This guide knows everything even the plants growing in the big Game Reserve!
Ask him a question and he knows the answer. His favorite country after South Africa is Botswana.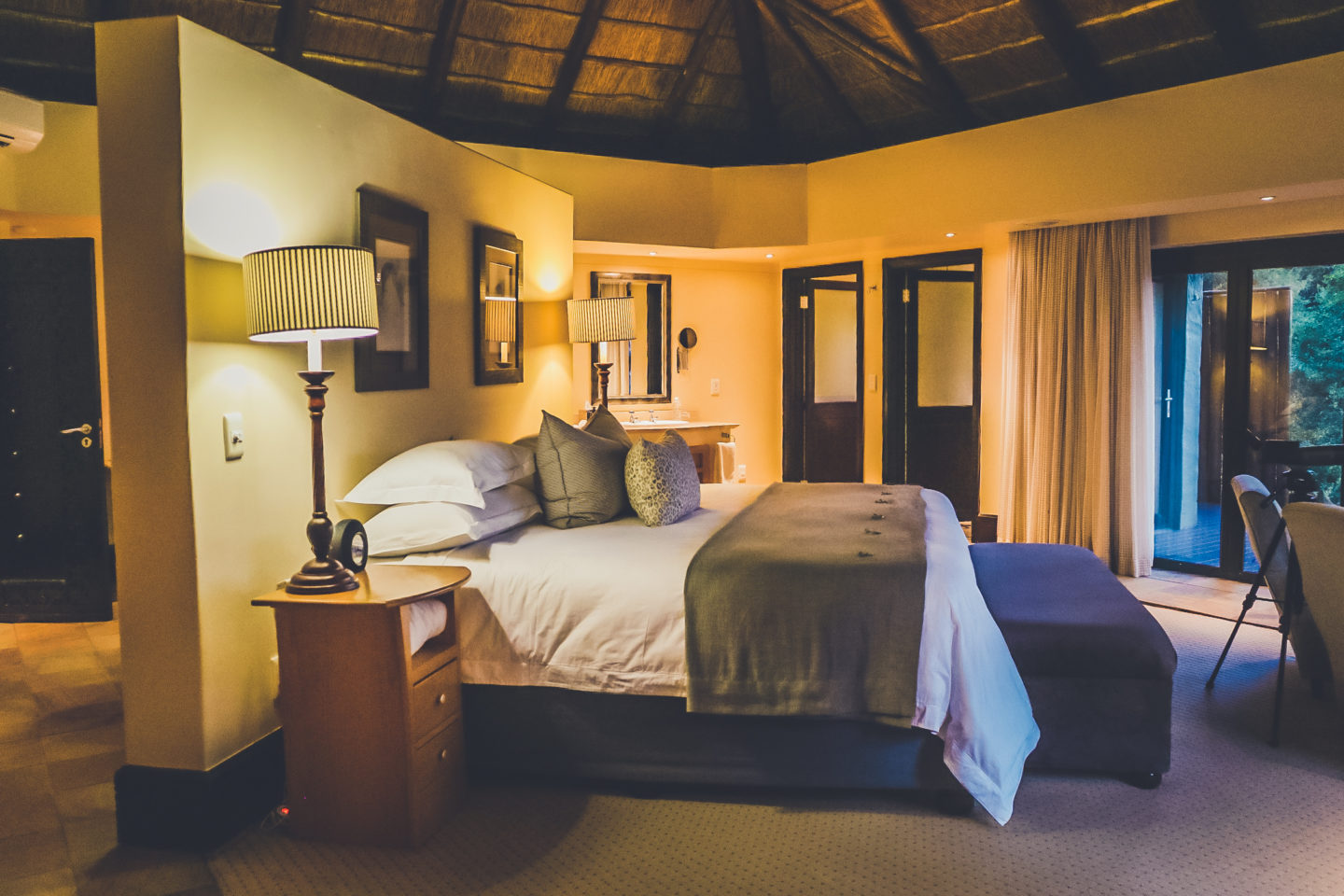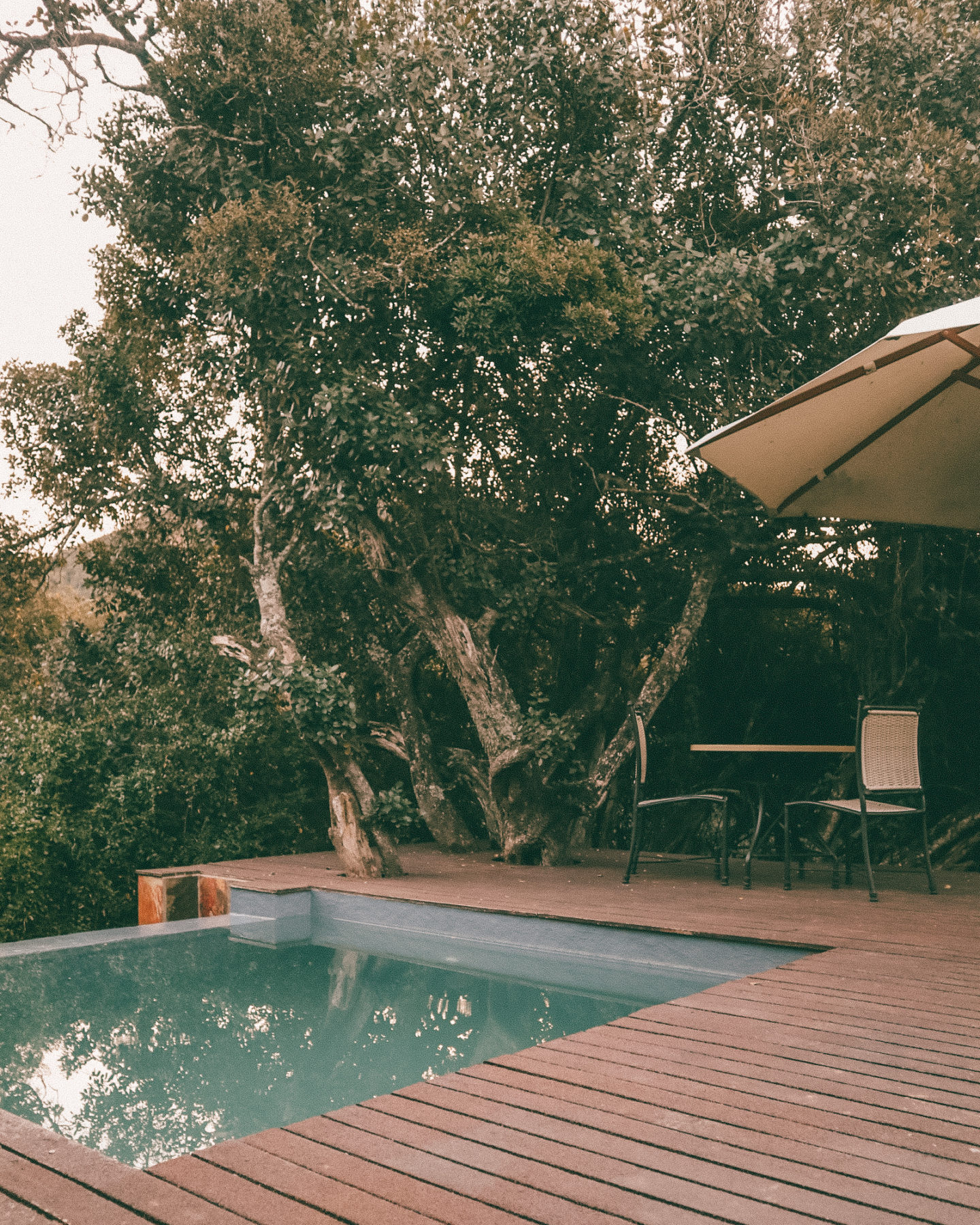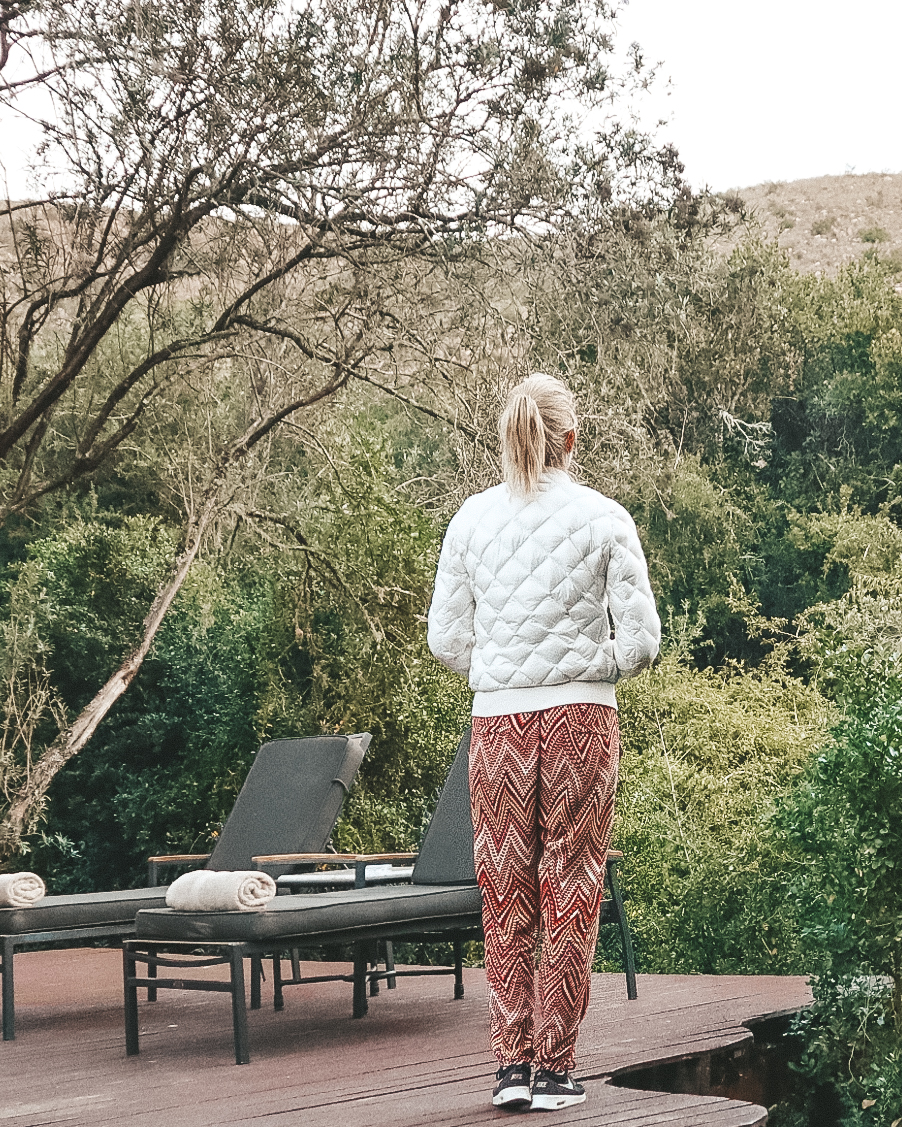 Lobengula Lodge!
This is one very famous persons famous lodge and favorite room! It's all about tranquility & privacy
Tucked away in the depths of the bushveld lies the tranquil Lobengula Lodge. This private lodge experience has been designed to resemble a traditional African kraal, boasting panoramic views of the mountains and valleys. Staying here means that you also have the option to book the whole lodge exclusively.
For a private and fulfilling experience that you and your party won't forget, consider a retreat into nature.
With a rustic atmosphere, complimented by modern amenities at this luxury lodge in South Africa, guests have easy access to:
Lounge with satellite TV
Deck lounge with fireplace
Private swimming and plunge pools
Relaxation Retreat
Fitness Room
Wi-Fi Connection
Best of all, if you're travelling with a large group, you can book out the entire lodge, entitling you and your party to exclusive use of the amenities.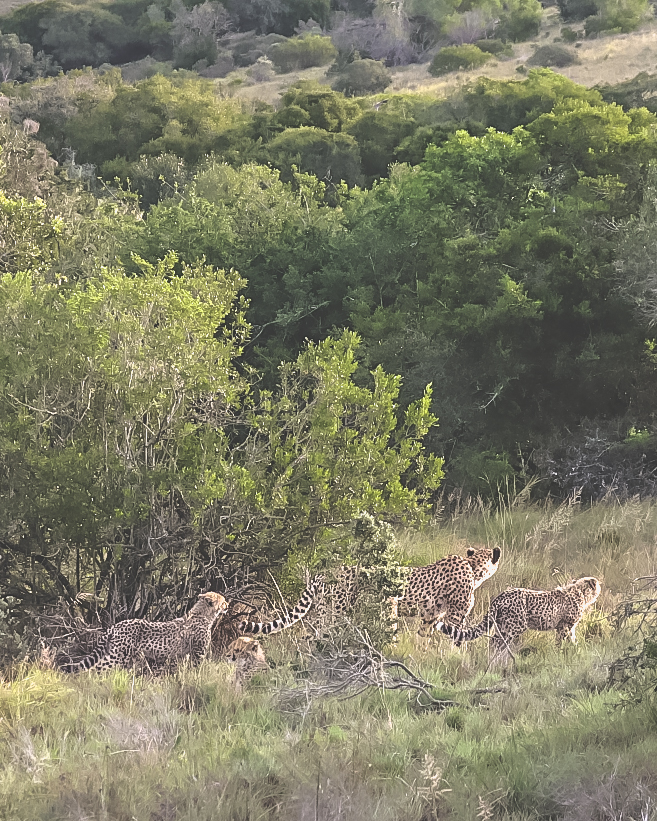 The Cheetahs!
The Gepard, Acinonyx jubatus, is sometimes mistaken for a leopard, Panthera pardus. One reason is that the englishmen
calls a gepard for a 'hunter-leopard', Cheetah) – and that just gives more to increase the confusion.
Compared to the gepard, the leopard is much stronger and build tighter. The leopard fur is mostly covered by round spots with lighter front The head is larger and heavier, the legs are shorter. Leopards also show a great diversity in coat color and rosette patterns.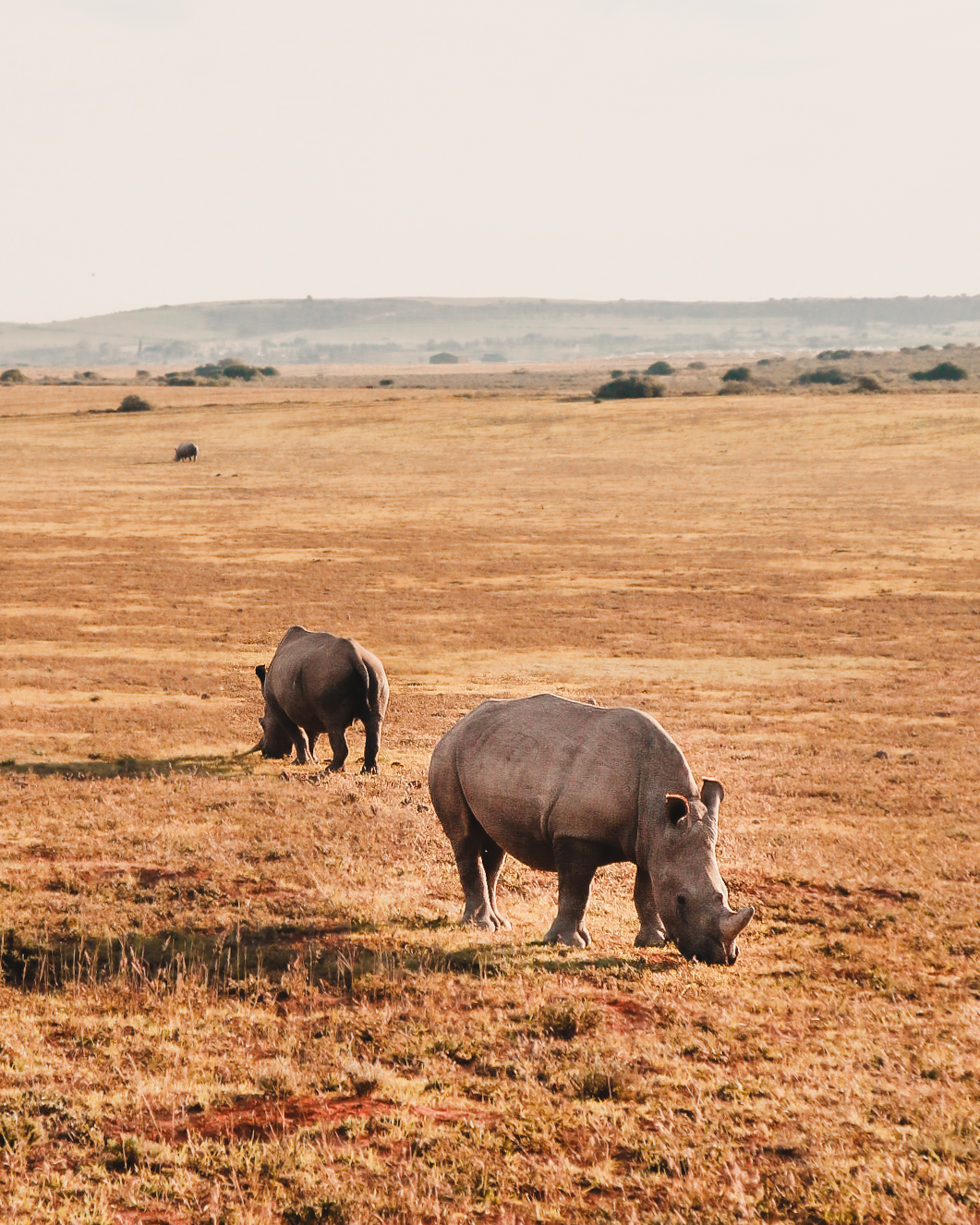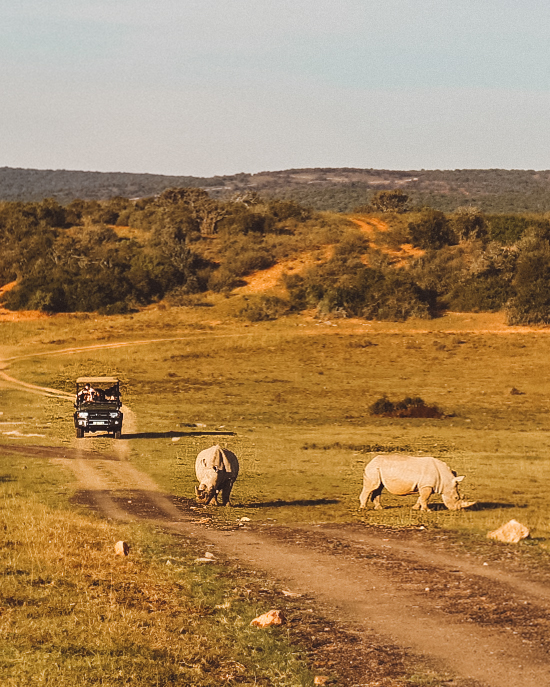 The Rhinos!
Rhinoceroses are the largest land mammals after the elephant. There are five species of rhinos, two African and three Asian. The African species are the white and black rhinoceroses, and both species have two horns. Asian rhinos include the Indian (or great one-horned rhinoceros) and the Javan, each with one horn, and the Sumatran, which has two.
Rhinos are herbivores, meaning they eat only plants. White rhinos, with their square-shaped lips, are ideally suited to graze on grass. Other rhinos prefer to eat the foliage of trees or bushes.
Rhinos rank among the most endangered species on Earth. Valued for their horns, they face a dire threat from poaching, which is rapidly pushing them towards extinction. Their horns are used in traditional Chinese medicine, as well as carved into jewelry, dagger handles and other trinkets. Rhino horns have become so valuable on the black market that thieves are stealing them from museums and game trophies shot long ago.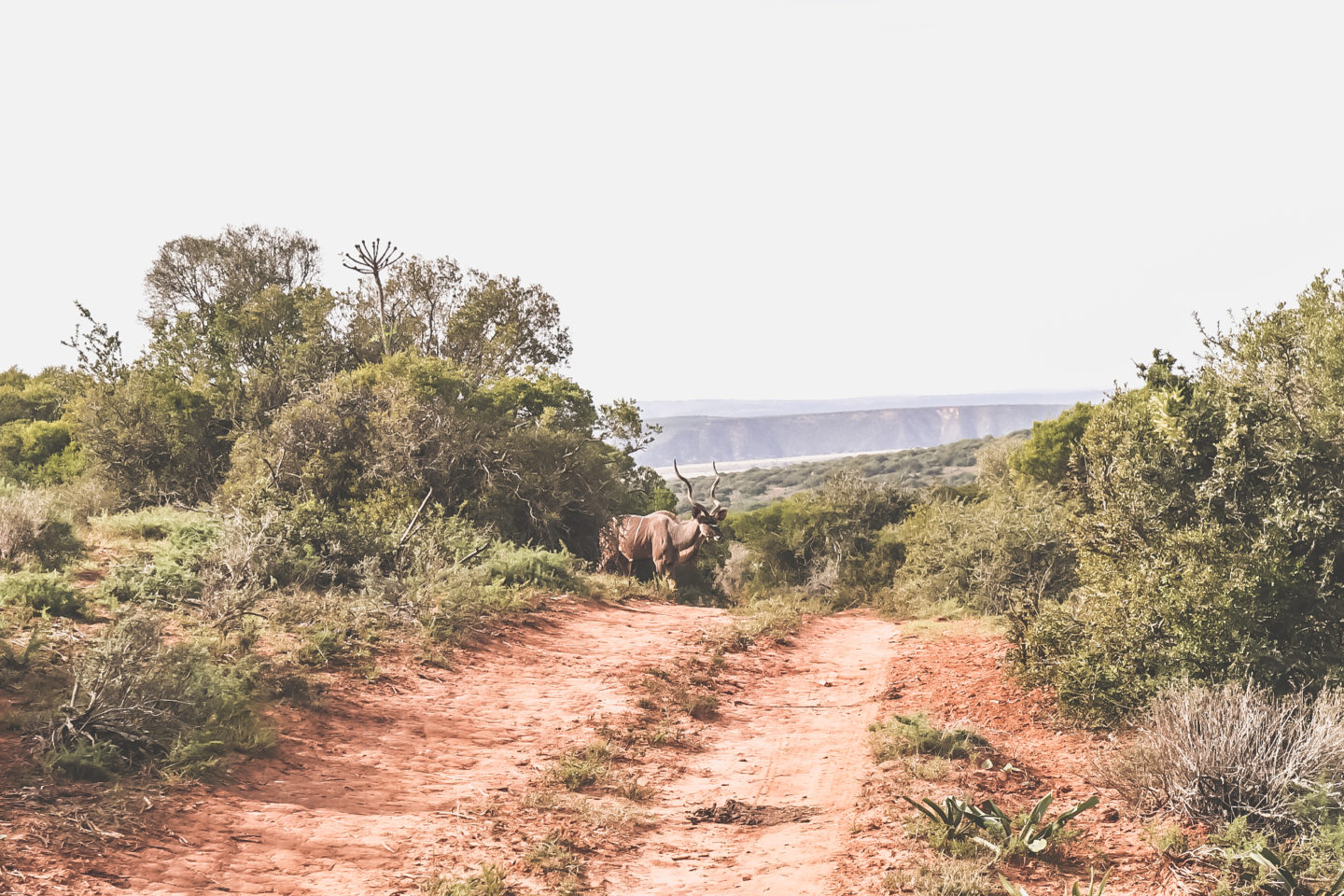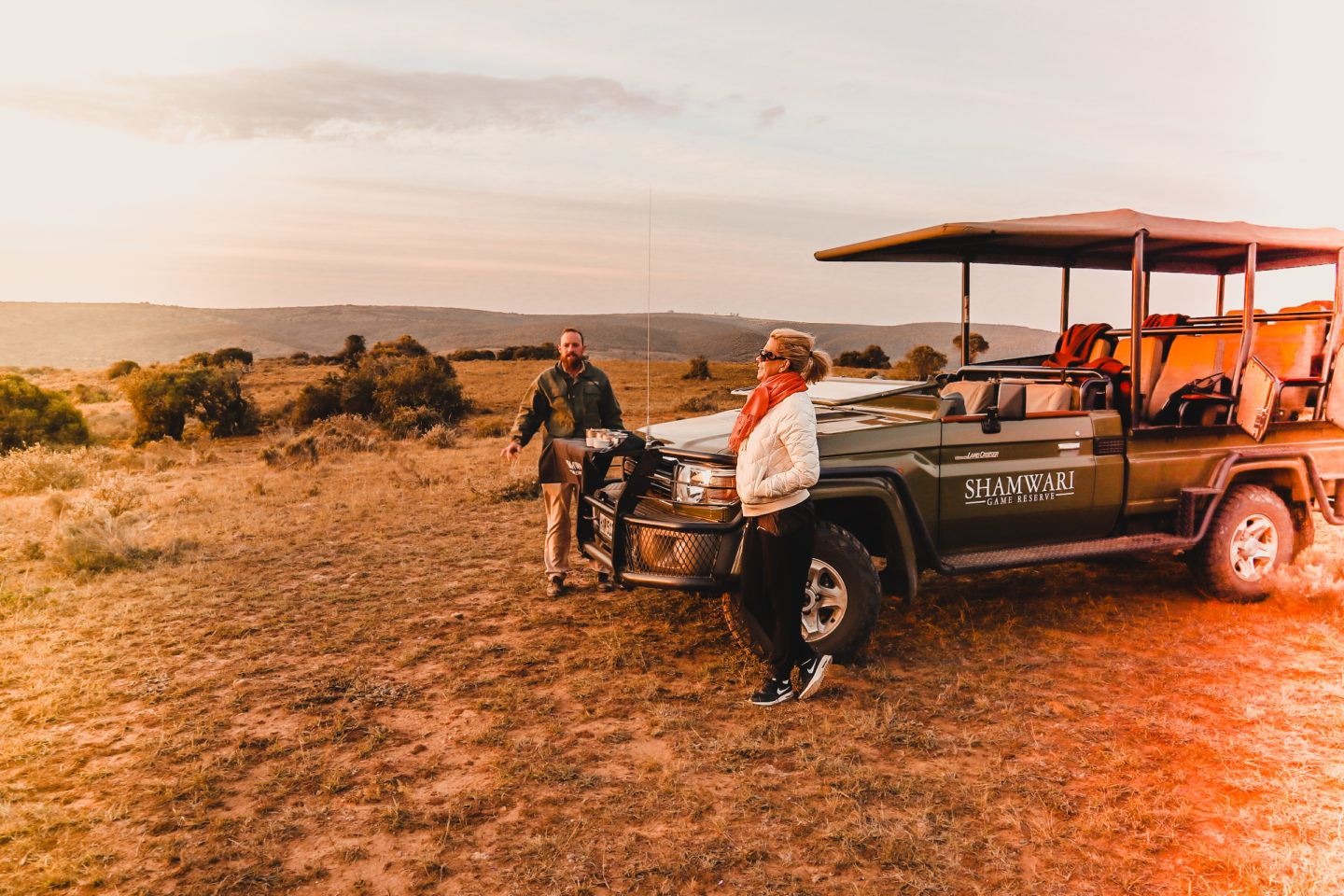 My Summery!
As you can see there are so much to explore and so many great animals to spot. I wasn't able to see a hippo but I did see the rest of the big 5 together with some more amazing animals! I don't remember the name of this beautiful deer, maybe you can help me? The second picture shows us waiting for the sunset. The view was magnificent and a great way to end the trip with a glass champagne.
This place is a must visit!
If you want more information about this magical place or book a stay, please contact Shamwari Game Resort,
you can always use this link:
https://www.shamwari.com/?utm_source=google&utm_medium=gmb&utm_campaign=homepage
Hope you like this blogpost? I would love to hear you opion! xoxo