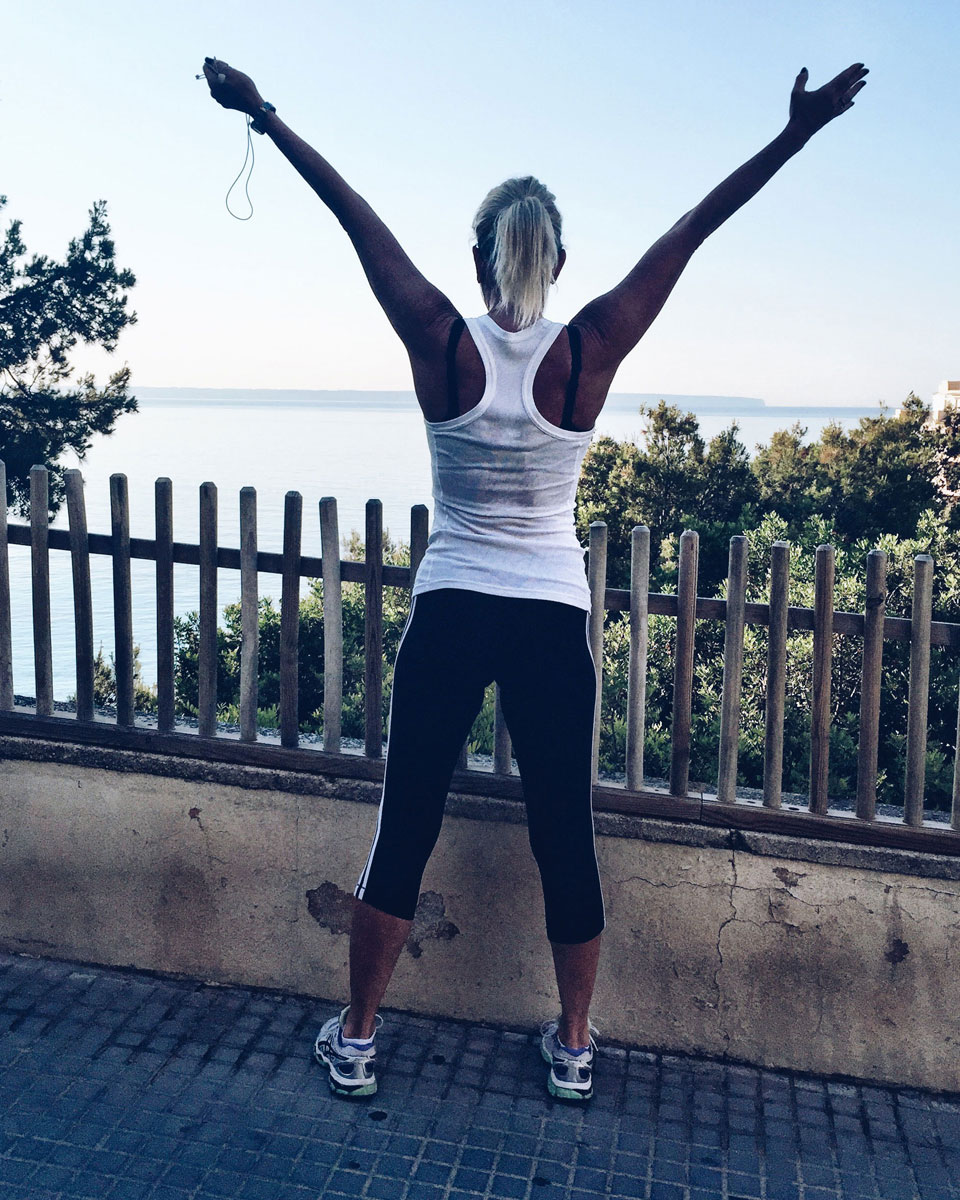 Majorca is one of Europe's top tourist destinations and it's easy to understand why!
Tourists come from near and far to experience the lovely beaches and the warm climate. For those looking for outdoor adventure there are miles of hiking trails in the Green Mountains.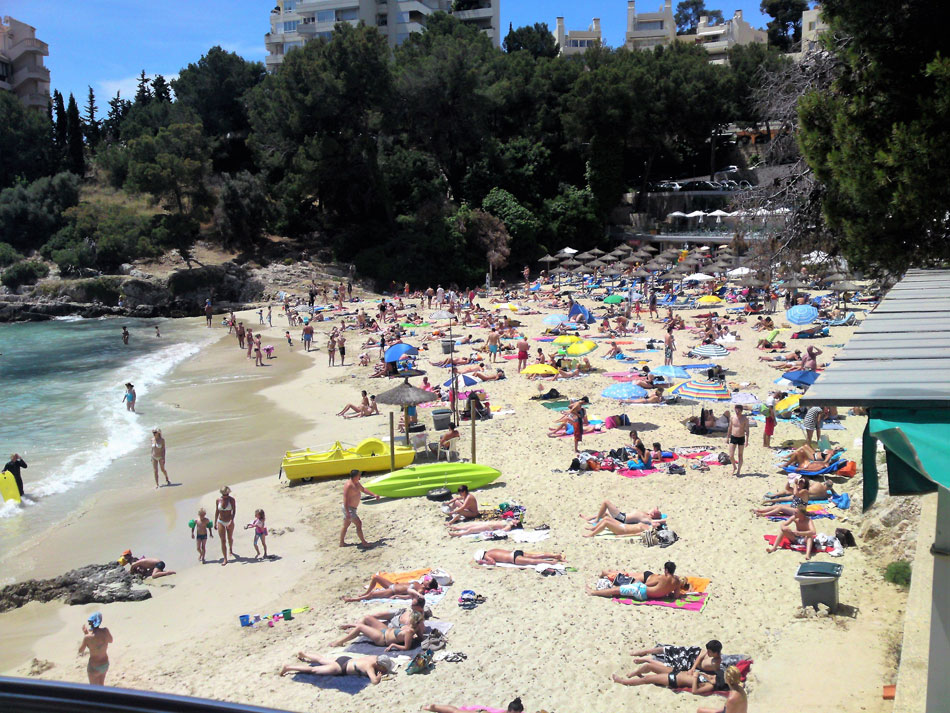 The beaches speak their own language about swimming and relaxing, the mountains offer hikes and a large dose of challenge to the desire to try mountain biking or hiking. It's easy to get around in Majorca and the many small villages in the mountains along with the offer of including golf and horse riding, means that everyone can customize their own journey. Active as well as culturally interested – or both.
The beaches!
Majorca boasts over 550 kilometers of coastline and has 219 cataloged beaches.
The northern part of Majorca coast is characterized by steep cliffs and there are many beautiful beaches. Formentor is located on the island's northern tip. The Cap de Formentor offers incredible views and you are able to view all the way to the neighboring island of Menorca. Formentor is considered by many to be one of the island's finest with its fine white sand and views of the Pollensa Bay.
On the eastern part of Majorca are many child-friendly beaches. The coastal strip along the western part of Majorca lined mountain range "Sierra de Tramuntana". The beaches on this side of the island, consists mostly of bays and rocks.
On the southern part of Majorca, there are countless small and large bays with popular beaches for all ages. You find the most famous beach in Majorca, and perhaps one of the best beaches in Europe, Es Trenc. It's the last large beach in Majorca which is still unspoilt (no hotel) and well preserved.
Take a look around the island!
Rent a car in Majorca and have a look around the island. The roads are pretty good and it is easy to find as the roads are well signposted. The price for renting a car is about 1200 SEK per week and what more fun than to customize your own trip!
There is an efficient bus network in Majorca. All buses depart from Plaça Espanya.
There is also the station for the train to Sóller which has five daily departures in each direction. The earliest train leaves Palma at 10.10. On Saturdays you will find an extra departure. The price for a turn around trip between Palma and Sóller is about 200 SEK.

Train to Soller
Tours tips!
Deia,
An hour's drive from Palma, is perhaps the most famous village off the broad tourist areas in Majorca. It's stunningly beautiful curled up on a hill surrounded by tal, green-clad Tramuntana mountains and with views of the sparkling sea. If you craving for a swim, you can always walk on the winding serpentine road that leads down to Cala de Deia, Deiás own little beach.
Mount Randa,
The most wonderful view over the island get from the Monastery Santuari de Cura on Mount Randa. You will have the entire island beneath your feet.
Valdemossa,
This place used to be a secret little village on the westcoast. Today, the village is invaded by temporary visitors during the daytime, but most will not find their way down to the village's oldest parts. Here, along the beautiful old streets, residents seem to compete in the art to decorate their homes with flowers and tasteful pots.
Port Valdemossa,
Just west of the Valdemossa village is the small port of Port Valdemossa where one can take a dip without seeing too many tourists. But the narrow mountain road is nothing for people afraid of heights.
Coves del Drac,
On the east coast, south of Porto Cristo you will find these legendary caves. There are no less than six lakes to explore. These lakes are more than 200 meters deep. The lake is at the center is 40 meters wide and 9 meters deep. Everywhere for wondered one of the strange formations of stalactites.
Fornalutx,
When Spain's most beautiful village to be appointed are often Fornalutx the winner. The reasons are many: the preserved old stone houses with their beautiful shutters, a charming little square, the cobbled streets that are too narrow to drive on, alleys here and turns into stone steps, the manicured gardens, the rolling green surroundings and the high mountain peaks surrounding the village. The village is located just one hour from Palma, a walk from the small town of Sóller and a few minutes drive from the beach makes it even better.
Cap de Formentor,
Majorca's northernmost point is just as dramatic as one could wish. When you see the amazing views over the sharp hills, rocks and cliffs into the ocean you understand why thousands of tourists visiting this fascinating place every year. Cap de Formentor is 2 mile road from Port de Pollenca, on the way you will pass the beautiful beach of Formentor which is white and powdery beach and turquoise blue waters. Then continue the winding and steep road up all the way to the final goal, the lighthouse, which is situated 210 meters above sea level. There are many vantage points, and on a really clear and beautiful day you will able to view Menorca.
Palma!
The permanent population is about 862,000, of whom about 375,800 live in the capital Palma.
We know that people have lived in Majorca for over 6000 years, but the very earliest settlers we don't know much about. The Romans took Majorca 123 BC and ruled the island for over 500 years. They also founded the city of Palma which today is Majorca's largest city. In 903 the Moors occupied the island and the Arab culture flourished for over 300 years. Majorca was a separate kingdom between 1276 and 1379. When Spain was founded in 1479 became part of Majorca Spain.
Visit the beautiful Catedral de Palma or just admire it from the outside. In the evening it's beautifully lit and dominates the city's skyline.
Would you like to visit a museum, the best one is the Museo de Majorca were you will learn about Majorca's history and culture.
Palmas Old Town is located just behind the cathedral and it's cozy and genuine. The alleys are narrow and the paving stones are completely smooth. Make a stop in one of the cozy little squares and drink a coffee or a glass of wine and enjoy the street life.
In the evenings, the city awakens to life and keep the party going all night.
Shopping!
Palma offers shopping in all price ranges, from expensive design to little more simple stores. El Corte Ingles is Spain large department store chain. There are also a street with mainly shoestores, a girls dream!
My favorite store when it comes to interior is Rialto Living! Want to know more about the store, check out this link:
Branded clothing you will find on the street Avinguda Jaume III and around the Placa Major, the main square, there are lots of small streets with shops of all kinds. On Saturdays you can go on the market, including at the flea market at the cathedral.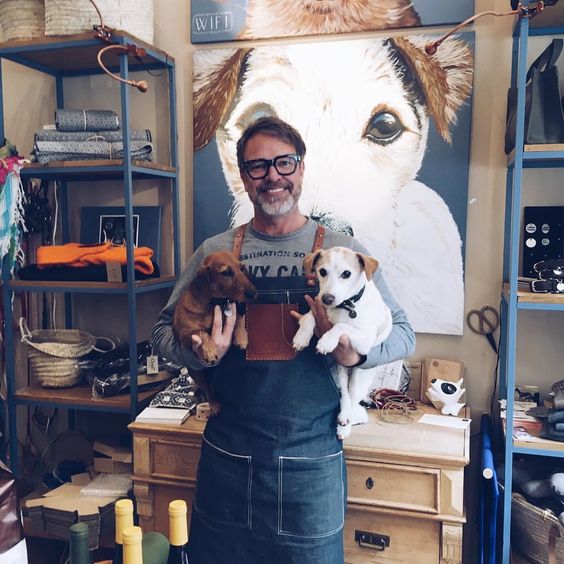 And if you have a dog that you love! You need to make a visit to my friends unique store for dogs.
I promise you will not find another store like this somewhere else except in Barcelona 😉 where he also has a store!
Wan't to learn more about it, check out this link:
Dining!
Take a glass of wine or a cold beer and some tapas – a great way to rest your feet on while you can people watch. You will find a lot of good restaurants in Palma!
This is some of my favorites:
Restaurant Quina Creu, http://quinacreu.com/
La Boveda, http://www.restaurantelaboveda.com/
La Taperia, https://www.la-taperia.es/
Bar Coto, http://www.bar-coto.com/es/
La Perla, http://www.laperla-ingrosso.com/
La Paloma, http://www.lapaloma.es/
Forn de Sant Joan, http://www.forndesantjoan.com/es/
Bars and nightclubs!
In Majorca you will find bars, clubs and discos in different styles. Most of course in the larger cities, but you can also find many cozy bars in the small villages around the island.
When it comes to nightclubs, the largest collection is in Magaluf, but there are also some major clubs in Palma city. Many bars high class cocktails and service, but also the simplest bars you can get really good local wines, beers and tapas. There are sports bars that show games on large TV screens, authentic Majorcan bars, Irish bars and bars with Latin rhythms. The Mallorquin themselves often meet at a bar to socialize.
Ps Don't forget to try the rooftop bar at Havanna bar, Pacha in Palma, Maritimo 21and Ginbo Cocktail Bar.
Beach Clubs!
We love Beach Clubs and you will be able to find some great ones on the island!
Meat some of my favorites:
Purobeach Oasis del Mar,
Located in an exclusive corner of the Majorcan coast, it offered a unique combination of services by the sea, a unique lifestyle concept by the sea with ethnic design, a pool made out of black volcanic stone, Balinese hammocks, spa services and a restaurant with its trademark 3M cuisine, selective music. Reports says that the Puro brand is expanding it's Scandi empire down the coast to Illetas with the opeing of a new beach club in time for summer. Former known as Virtual Beach Club! and I'm really looking forward to what they will do with the place!
Zhero Beach Club,
The Zhero Beachclub is situated on the magnificent San Augustin Bay. An exclusive refuge, where you can spend a fantastic day lying on the sunbeds or Balinese beds in the private sofa-lounge area, a perfectly mixed drink in your hand, enjoying the breath-taking view on the se.
Roxy's Beach Bar,
The Beach Club is located in Puerto Portals – Roxy Beach Club is a cozy small beach and the Beach Club right on the water in the harbor of Portals.
Nassau Beach Club,
The club is located in the trendy area of Portixol, just east of the city Palmas core. There is beach bar closest to the city and a lovely place for those looking for beach next to Palma. The restaurant has a sophisticated indoor, a terrace with lovely sea views and an outdoor unit directly on the beach. The interior is very stylish with wooden and large elegant windows. The restaurant has a capacity for about 90 people inside and 80 people outside.
Café del Mar,
Open daily from 9am the poolside club offers, Sunbeds, VIP Bali beds, lounge areas, a bar area and a stunning restaurant serving wonderful cooked to order Asian food. Their resident DJ's will always ensure the music suits the mood of the venue, day or night.
Nikki Beach,
Located at one of Majorca's beautiful white beaches, 20 minute drive from central Palma you will find Nikki Beach. Whether it's an intimate dinner for two, a party with family or friends, a landmark celebration or a full-on corporate event, Nikki Beach can help you out. They also do day parties.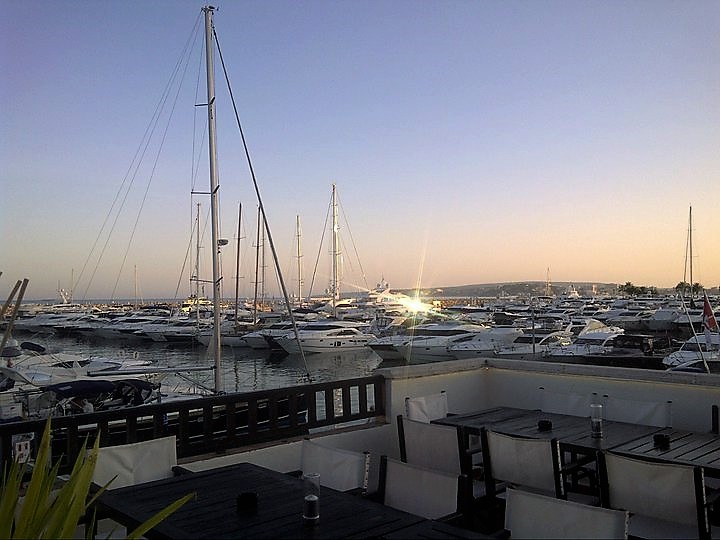 Puerto Portals!
I love Puerto Portals, there is something special about marinas and boats. Such a lovely atmosphere, it's enough to just stroll around and dream about owning a boat. One of my friends runs a restaurant called Diablito the pic is taken from their roof terrace. Puerto Portals celebrated its 30th anniversary in 2016. Here boat owners rub shoulders with models, celebrities, business magnates and sight-seers. If you like to dress-up, splash out, people watch, or just hang out and look cool, this is the place for you.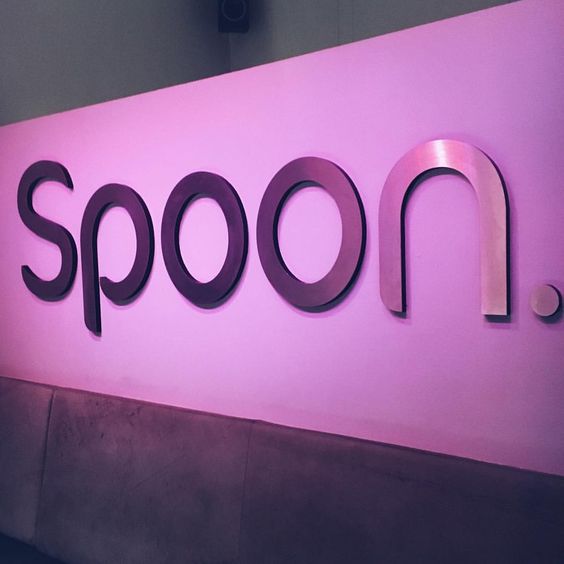 You are able to find some really good restaurants in Puerto Portals!
Meat some of my favorites:
Spoon, http://spoon-mallorca.com/en
Diablito Food & Music bar, http://www.diablito.es/index.php/es/
Cappuccino Grand Cafe, http://www.grupocappuccino.com/en/cappuccino-puerto-portals/
Mahal Tandoori, http://mahaltandoori.com/
Restaurant Flanigan, http://flanigan.es/en/index.html
Lila Portals, http://www.lila-portals.com/en/
Mood beach, http://www.moodbeach.com/
Illetas!
Illetas is a small exclusive resort located west of Cala Mayor. The resort has never been a major destination for the masses and the hotels are of very high standard. Almost all hotels have 4 or 5 stars, and are sometimes called Illetas Mallorca Monte Carlo. It's also common to many of the vacationing here have their own apartments.
The possibilities for shopping in Cala Mayor and Illetas are not so great. There are some shops, but beeing close to Palma makes it easy to go to the city when you want to shop.
In Illetas Virtual Club is the most popular night club, which is beautifully situated on the waterfront. In addition to a nightclub, they also has a restaurant, cocktail bar and bistro.
It takes about 10-15 minutes to travel by car to the center of Palma. If one is to go by bus, you can go by local transport bus number 3.
There is a lot more to tell about La Isla Bonita Mallorca, but this gives you a glimps why I love Majorca and what it has to offer. Hope you enjoy it and feel free to make a comment! xoxo